The Waterfront
The world's best residential building
Location
Stavanger, Norway
Acquisition
Winning proposal in open international architecture competition in 2007
Awards
WAN Residenital Award
Best on Archilovers
Finalist for MIPIM Awards
Finalist for Plan Awards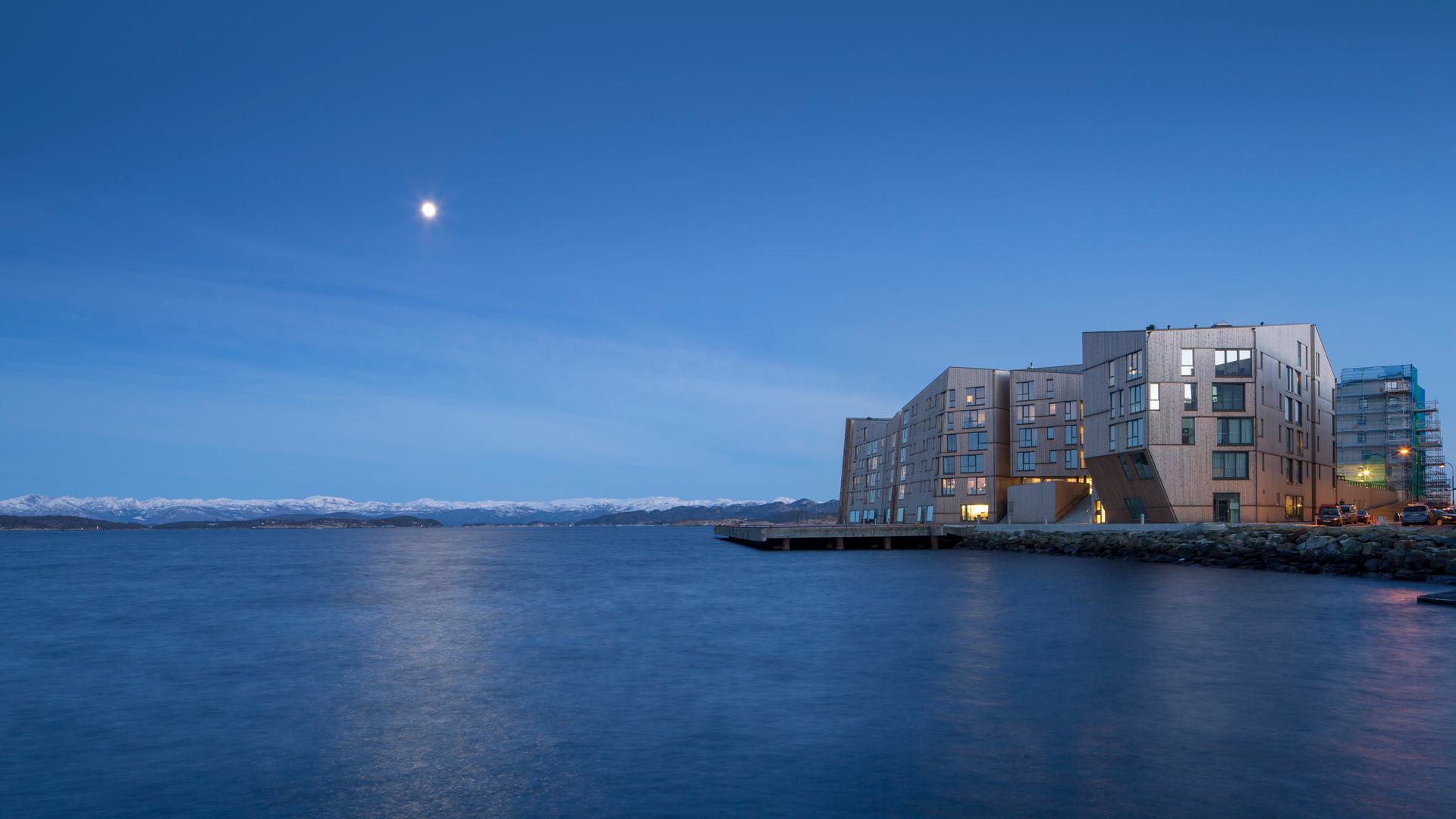 The Waterfront (in Norwegian 'Vannkanten') reflects the conversion of Stavanger's former industrial harbour into an attractive residential area. Where heavy industry previously separated the city from the bay, there is now one of Europe's largest wooden residential developments with a wealth of public plazas and passageways, and a promenade that extends all the way into the historic city centre.
Arousing interest
The Waterfront has also aroused great interest at local, national and international levels. It has been heralded as one of Norway's most innovative residential developments and named the best in the world by World Architecture News, leading to a huge interest in the flats. In the first phase of construction, all the flats were sold in just 40 minutes, with a square-metre price of NOK 100,000.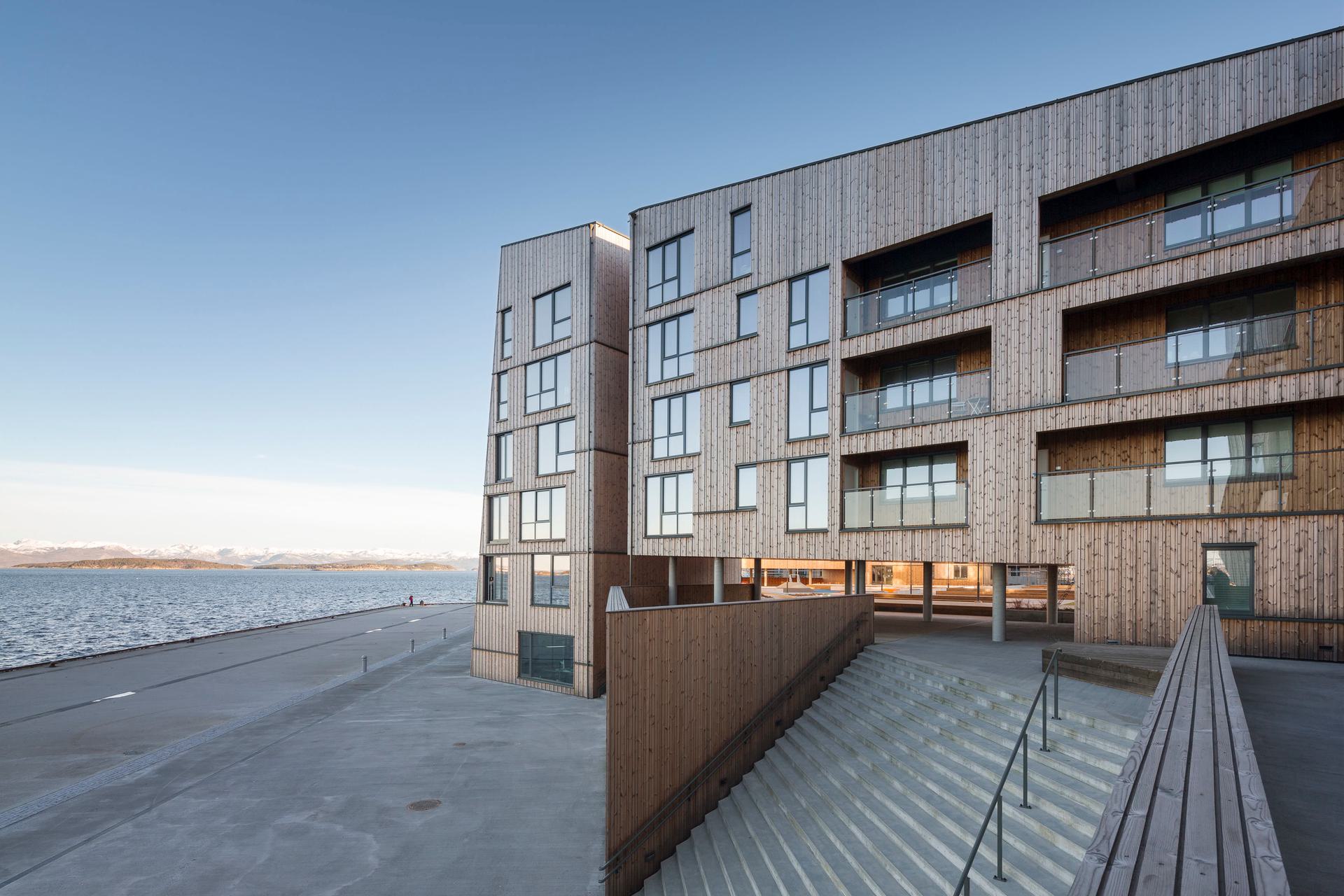 There is no doubt that the Waterfront is one of the best residential developments in Norway.
Erling Dokk Holm / Architecture Editor at Dagens Næringsliv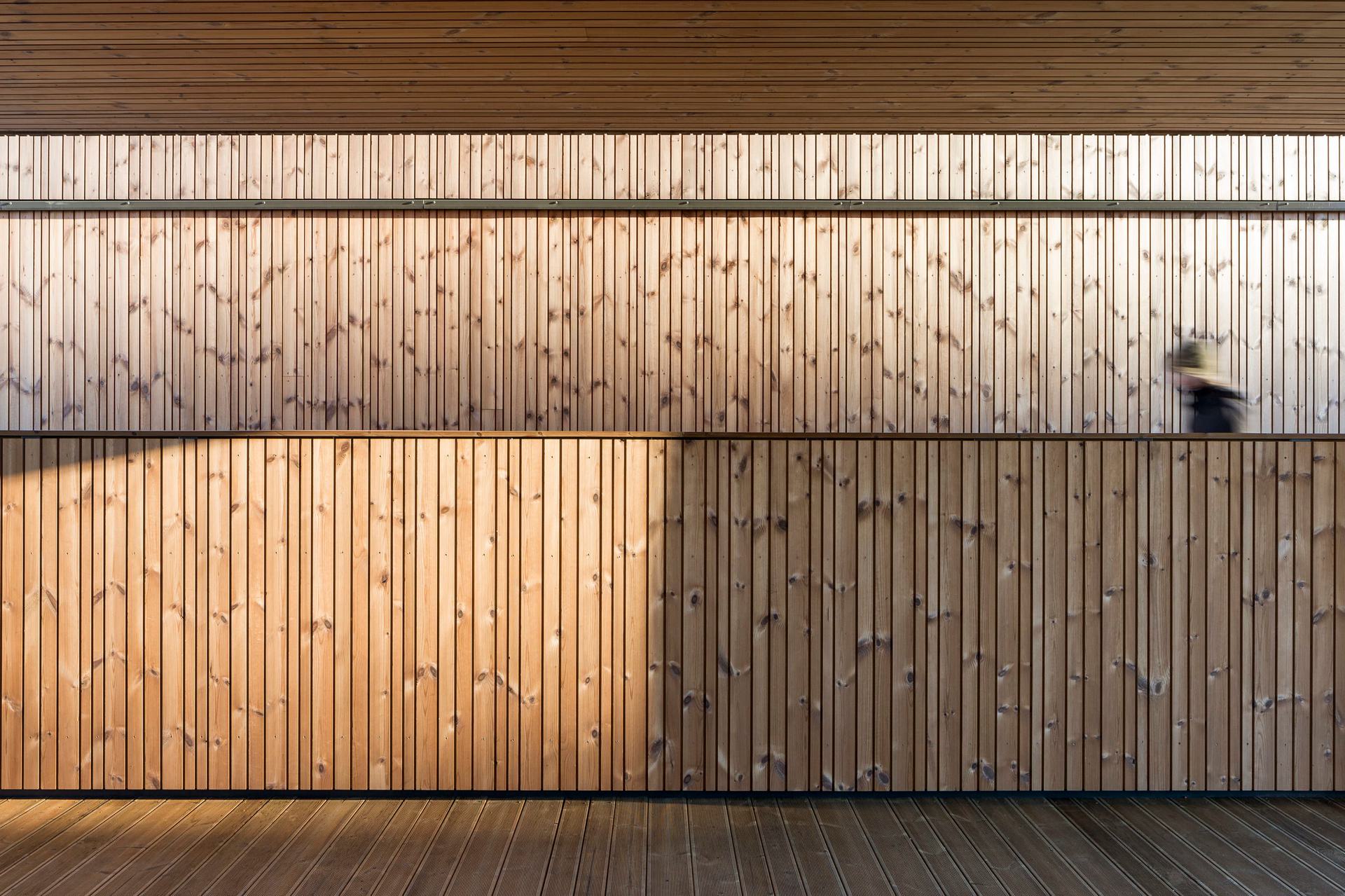 Reflecting the Norwegian landscape
What aroused that interest was the interpretation of Norway's dramatic landscape and the tributes paid to Stavanger's proud tradition of building in timber. In fact, it is the city in northern Europe with the highest concentration of wooden houses. With its staggered geometries, dramatic passageways and consistent use of timber, the Waterfront comes across as a clear-cut cluster of wooden mountains, rising on the periphery between the city and the surrounding landscape.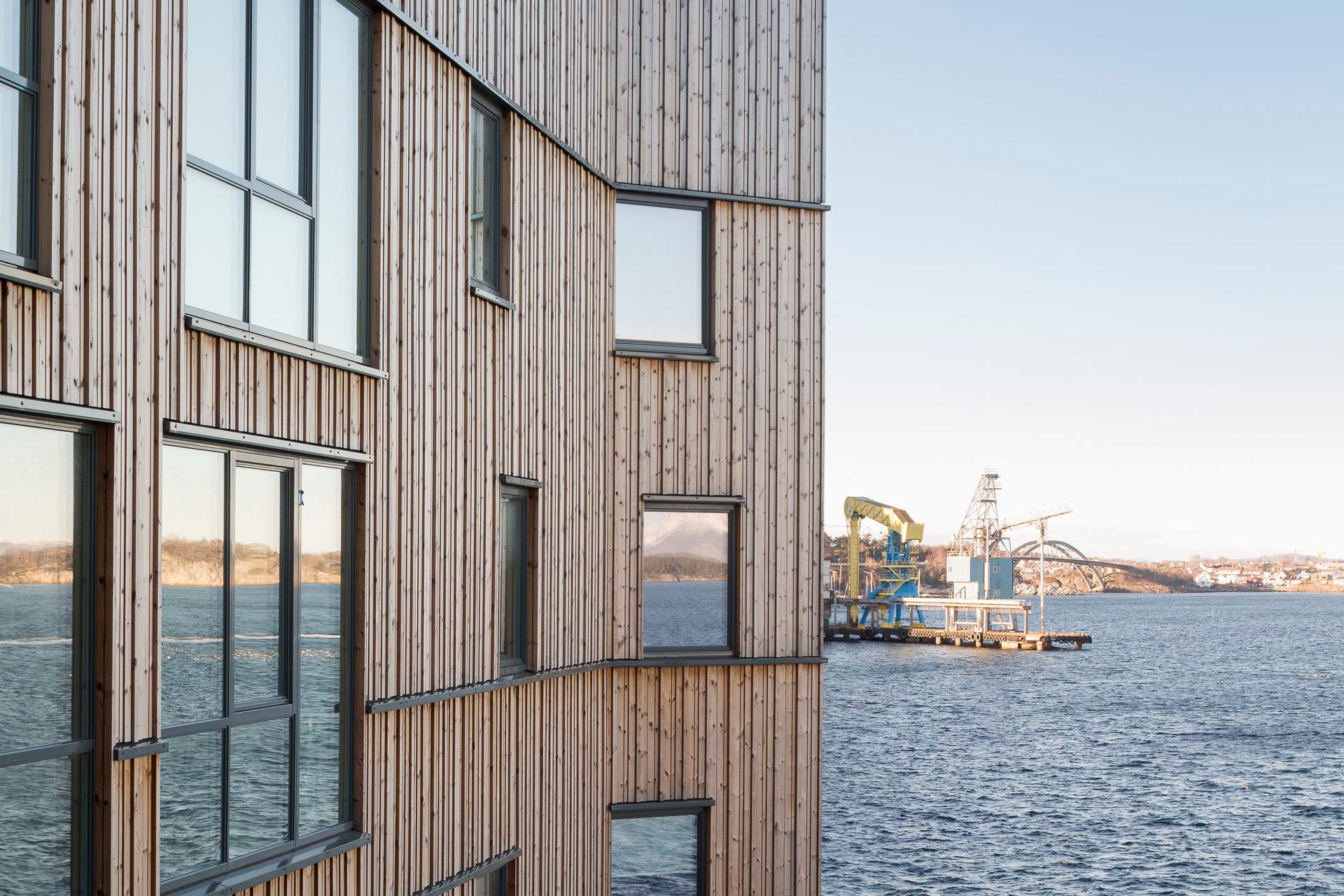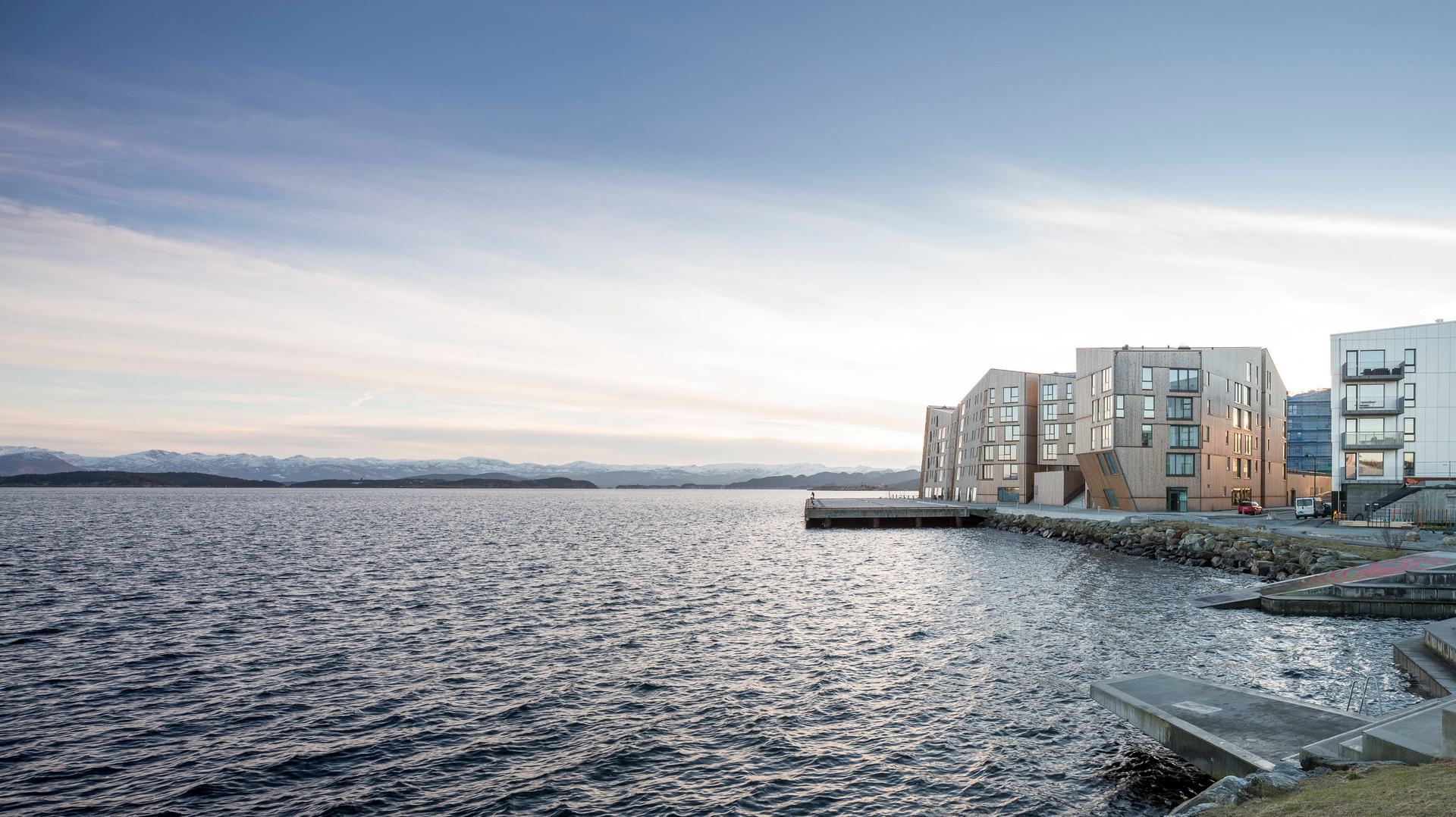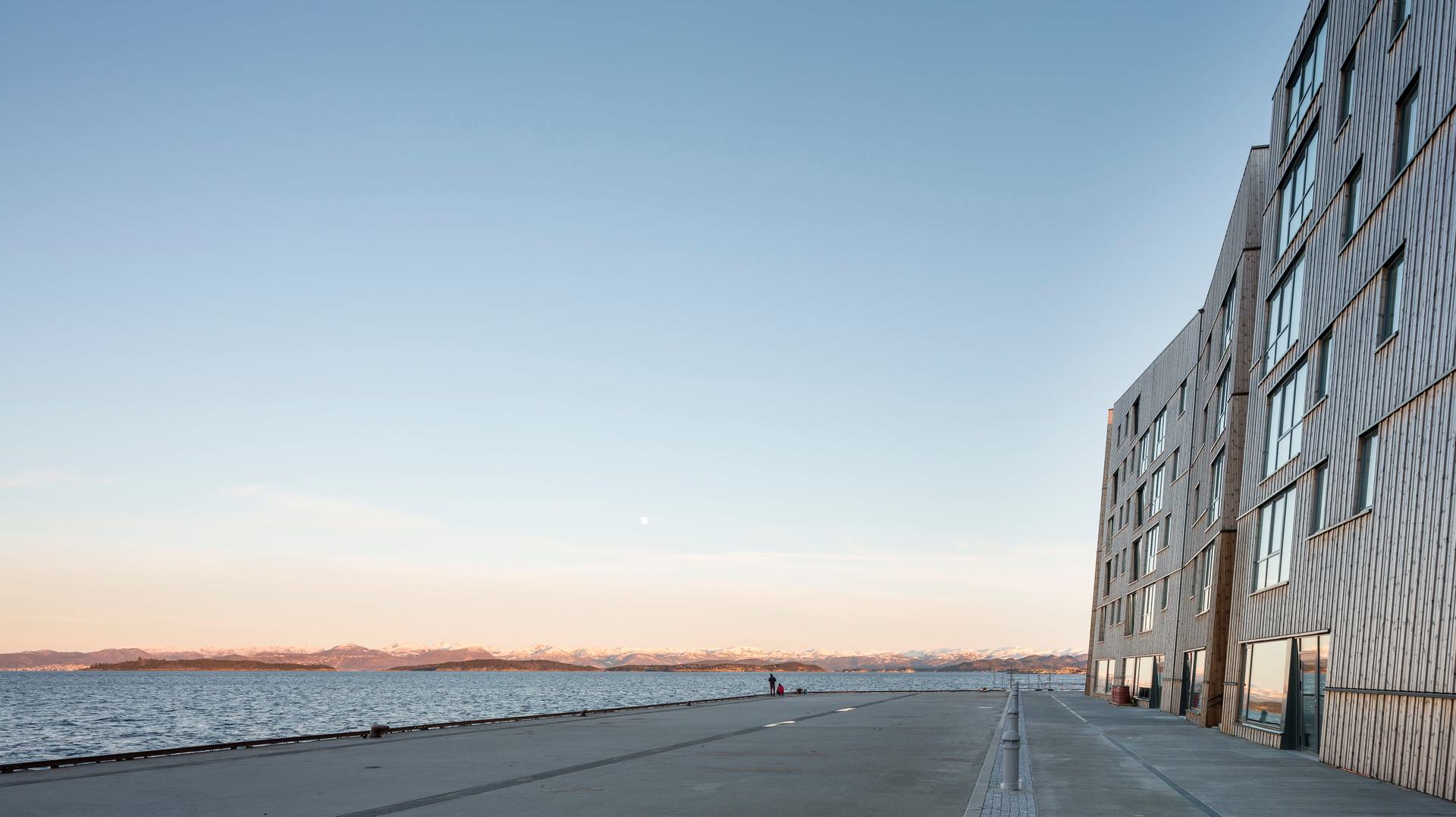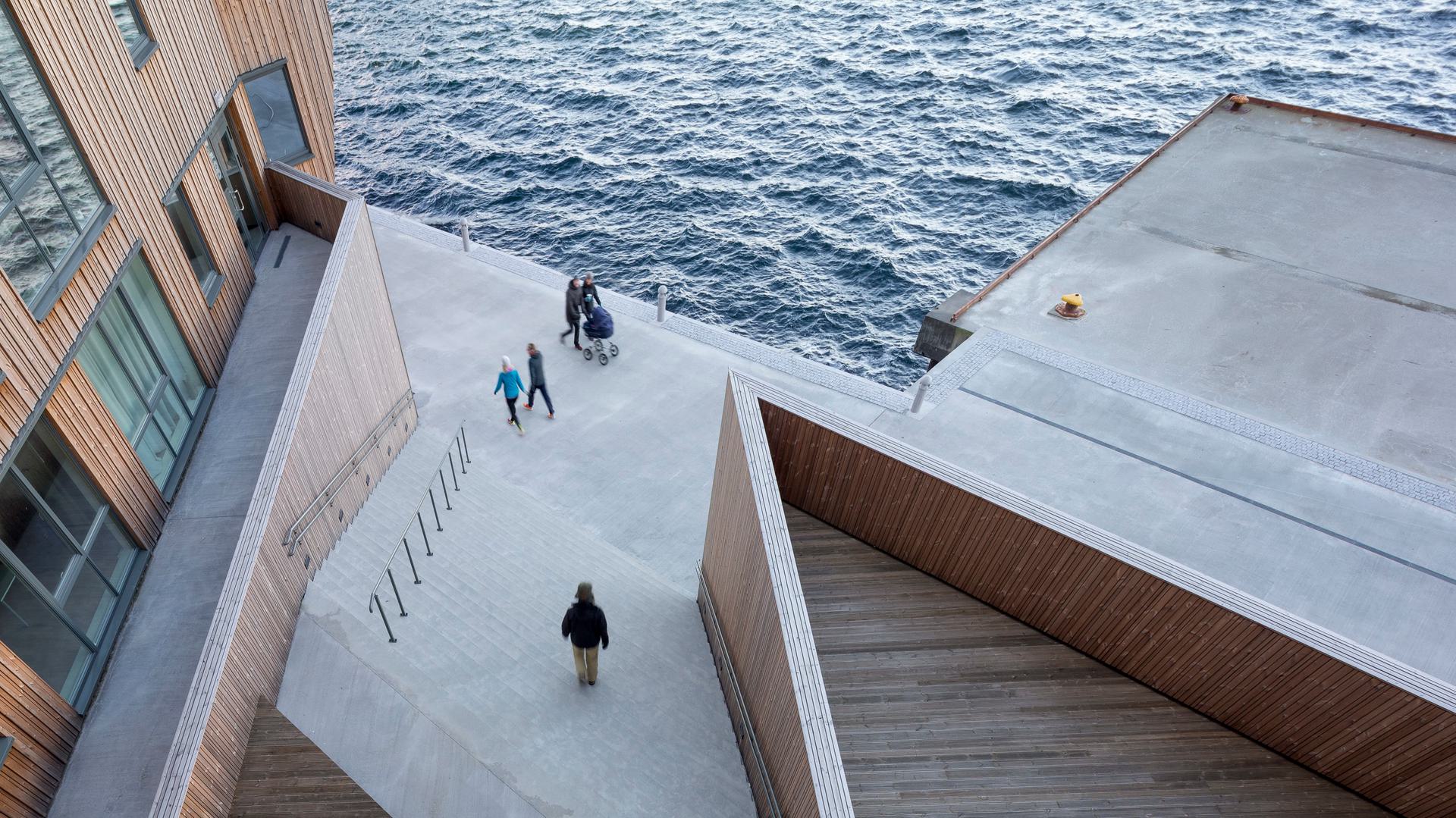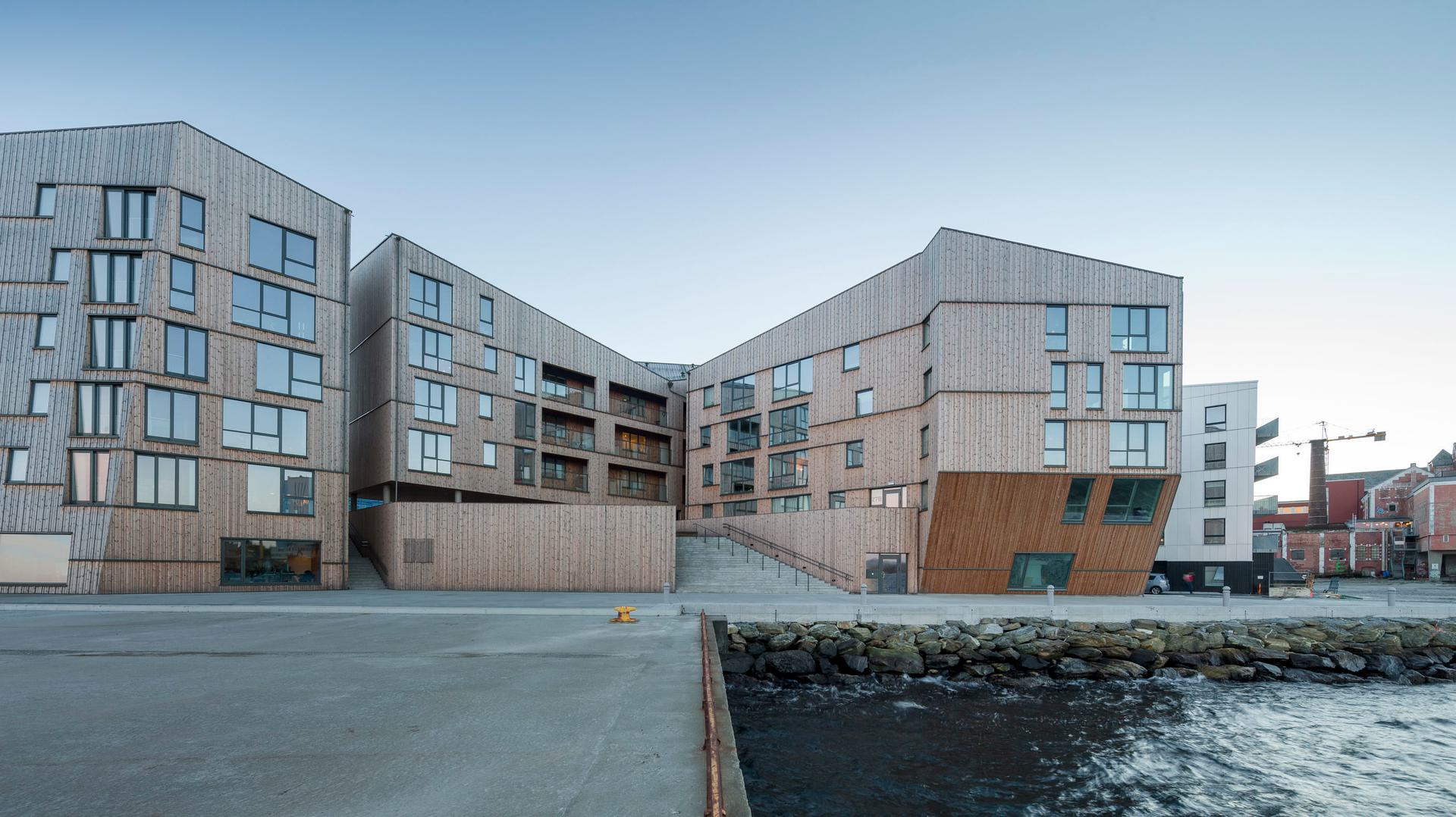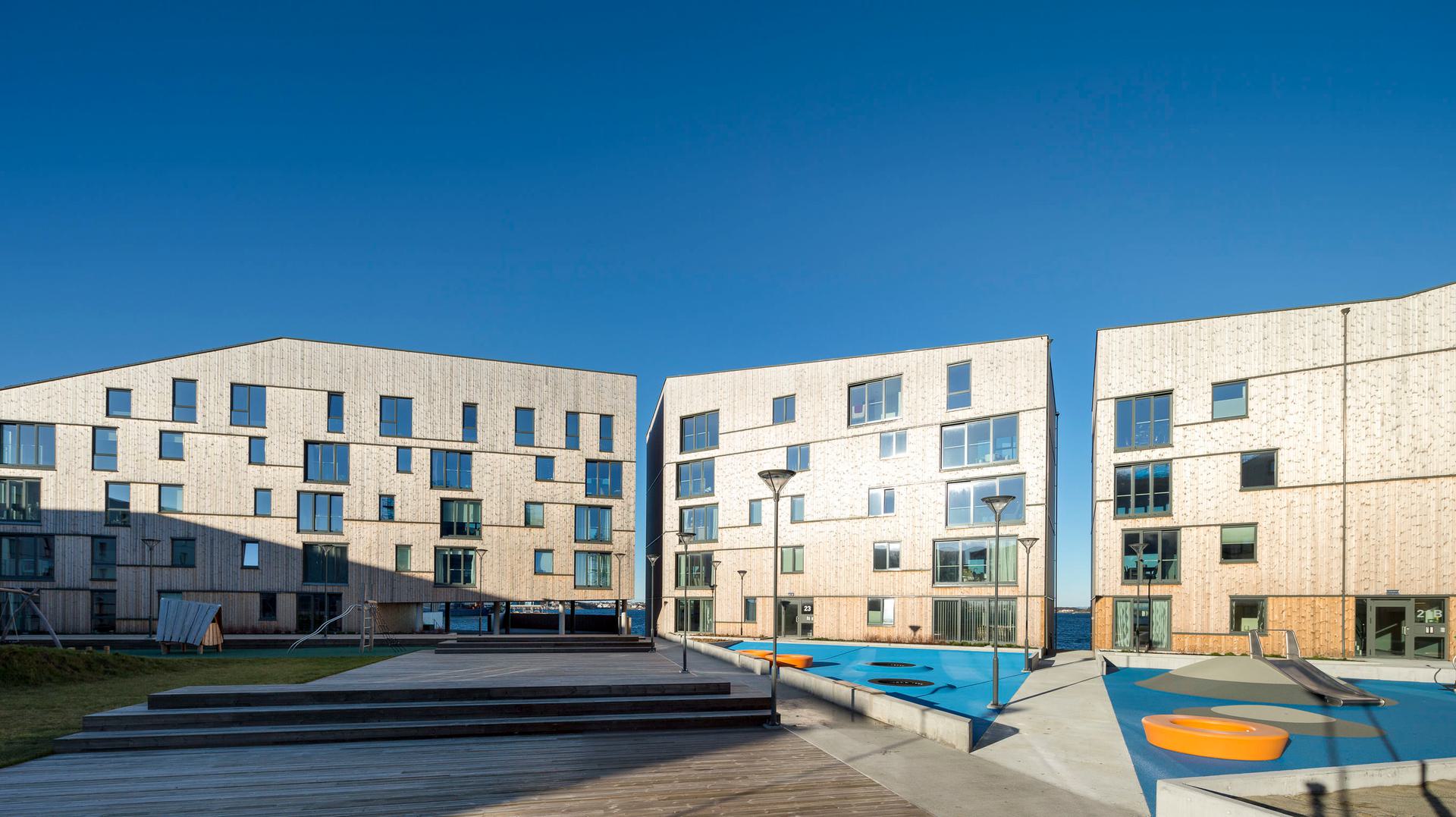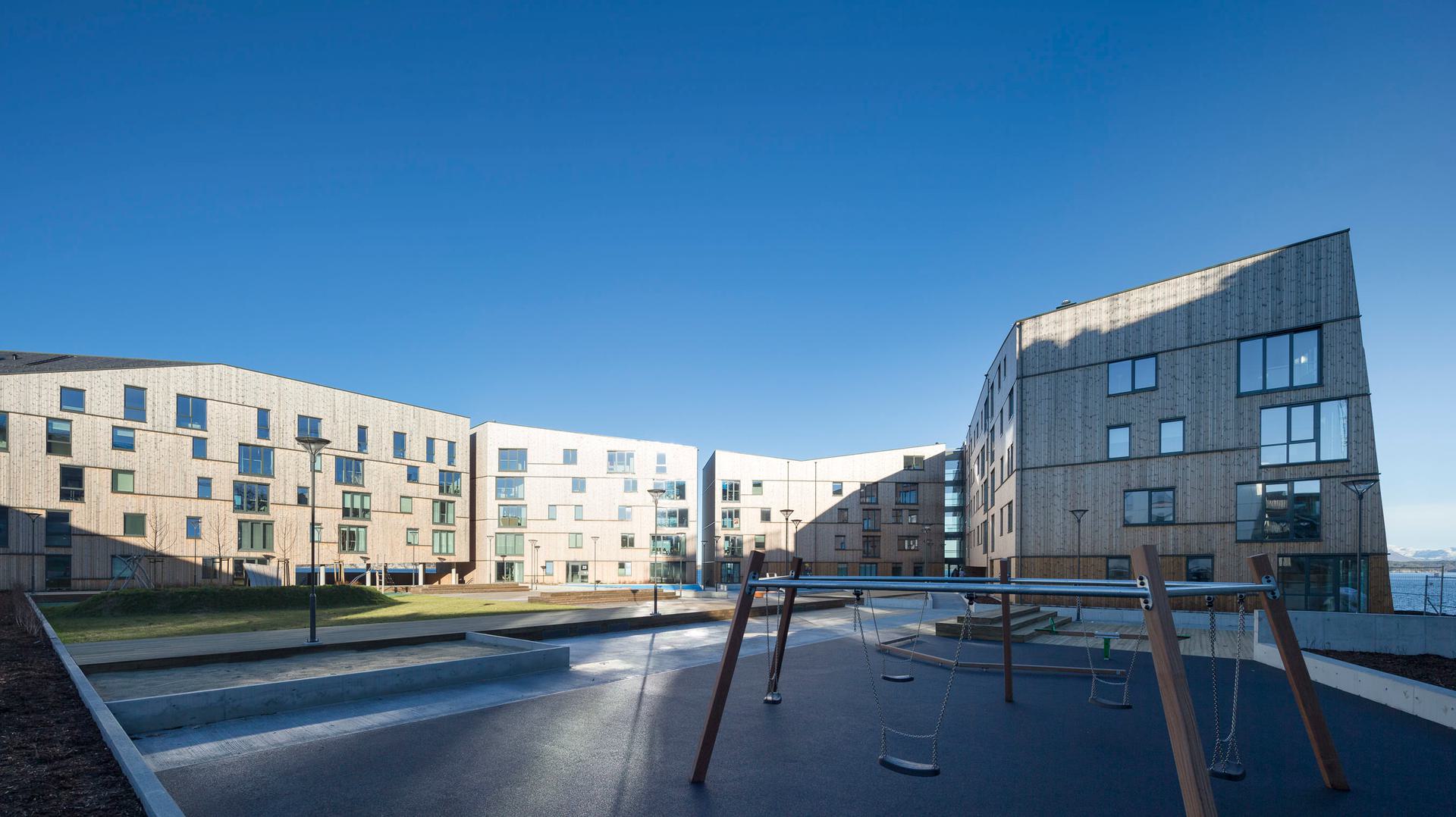 Creating views
The staggered facades and roofs not only refer to the Norwegian mountains, but they also create great views from the 128 flats, which all vary in shape and size, thereby appealing to a diverse group of residents – from singles to newly established and more established families. They range from 44 to 225 square-metre . Some are on two levels, and some have roof terraces with panoramic views over the city and the bay.