Akeleje Hus
Youth housing and community-based culture at Grønttorvet in Valby
Photographer
Jens Lindhe, Tom Jersø, Heimstaden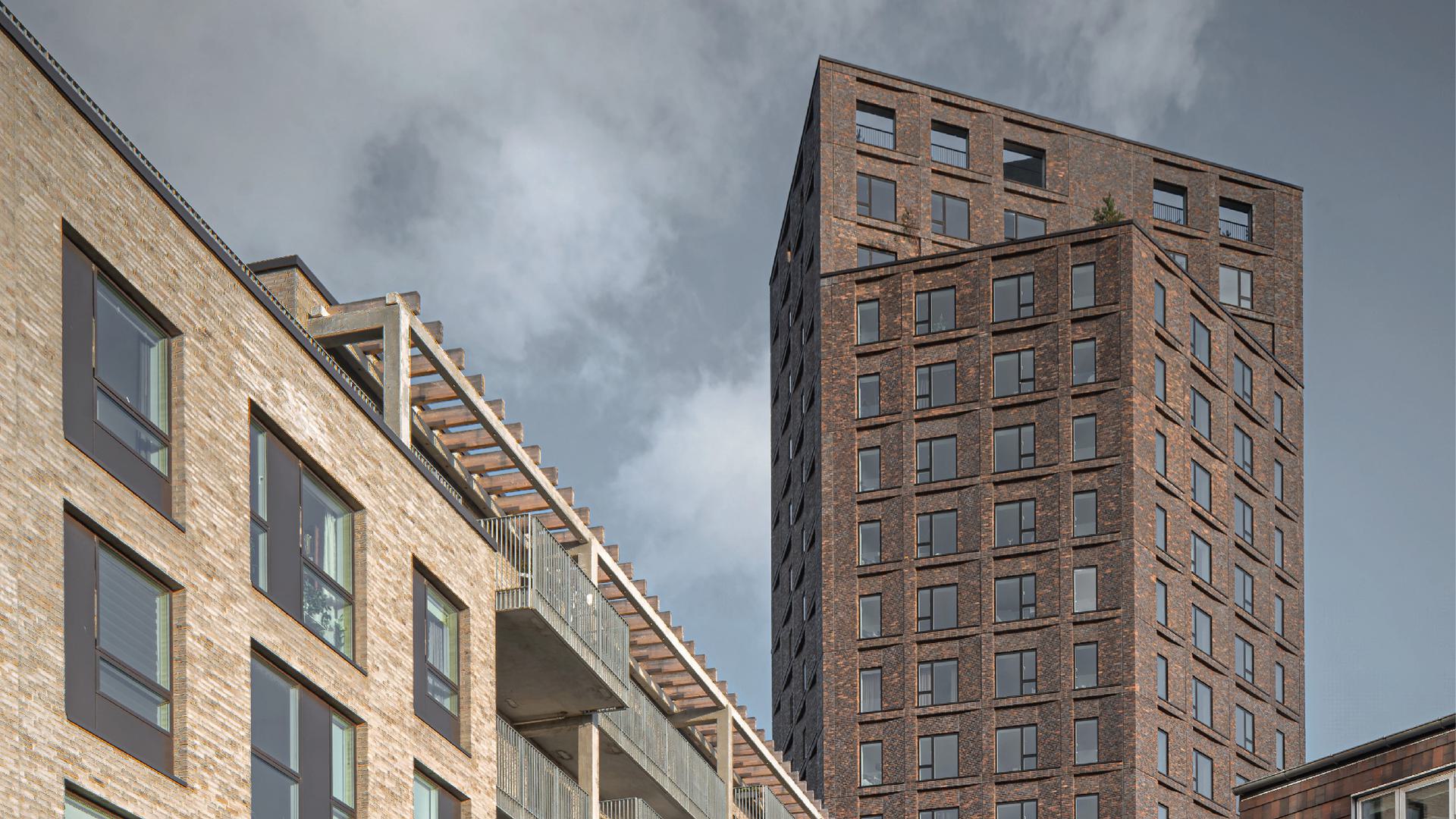 In Valby's new district, Grønttorvet, the striking residential tower Akeleje Hus offers modern youth housing to the capital's many students.
18 floors with residences and shared roof terraces
Built right next to Grønttorvsparken, Akeleje Hus consists of 189 youth housing units with either 1 or 2 rooms divided into 10 different housing types - all with a nice amount of natural light. Double-height common rooms have been established staggered across the floors, and there is access to shared green roof terraces.
The green border zone at the foot of the building draws the distinctive roof garden motif, which runs from the very top of the 18-storey tower and down into the urban space, allowing the roof gardens to move like a green spiral around the house.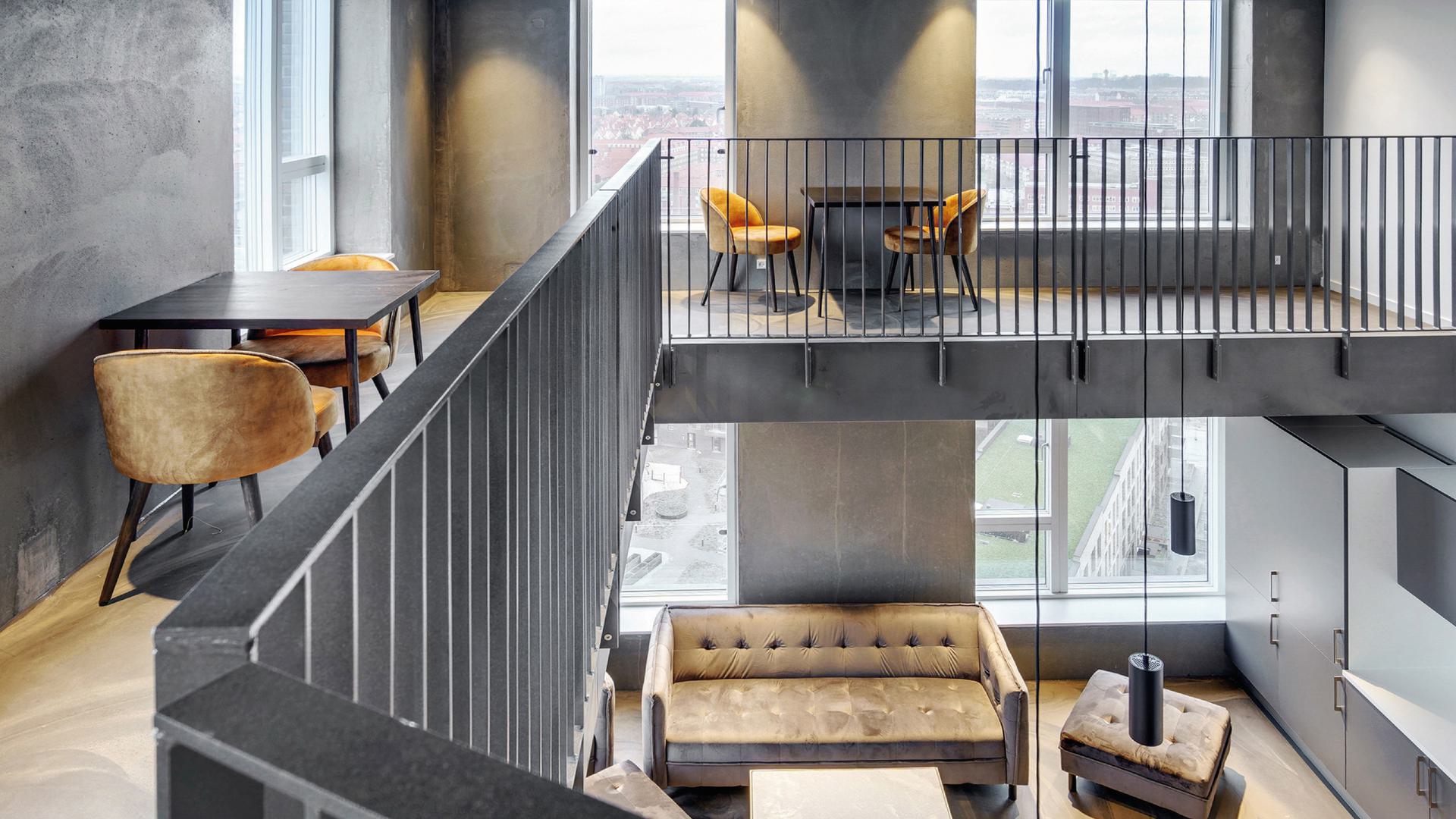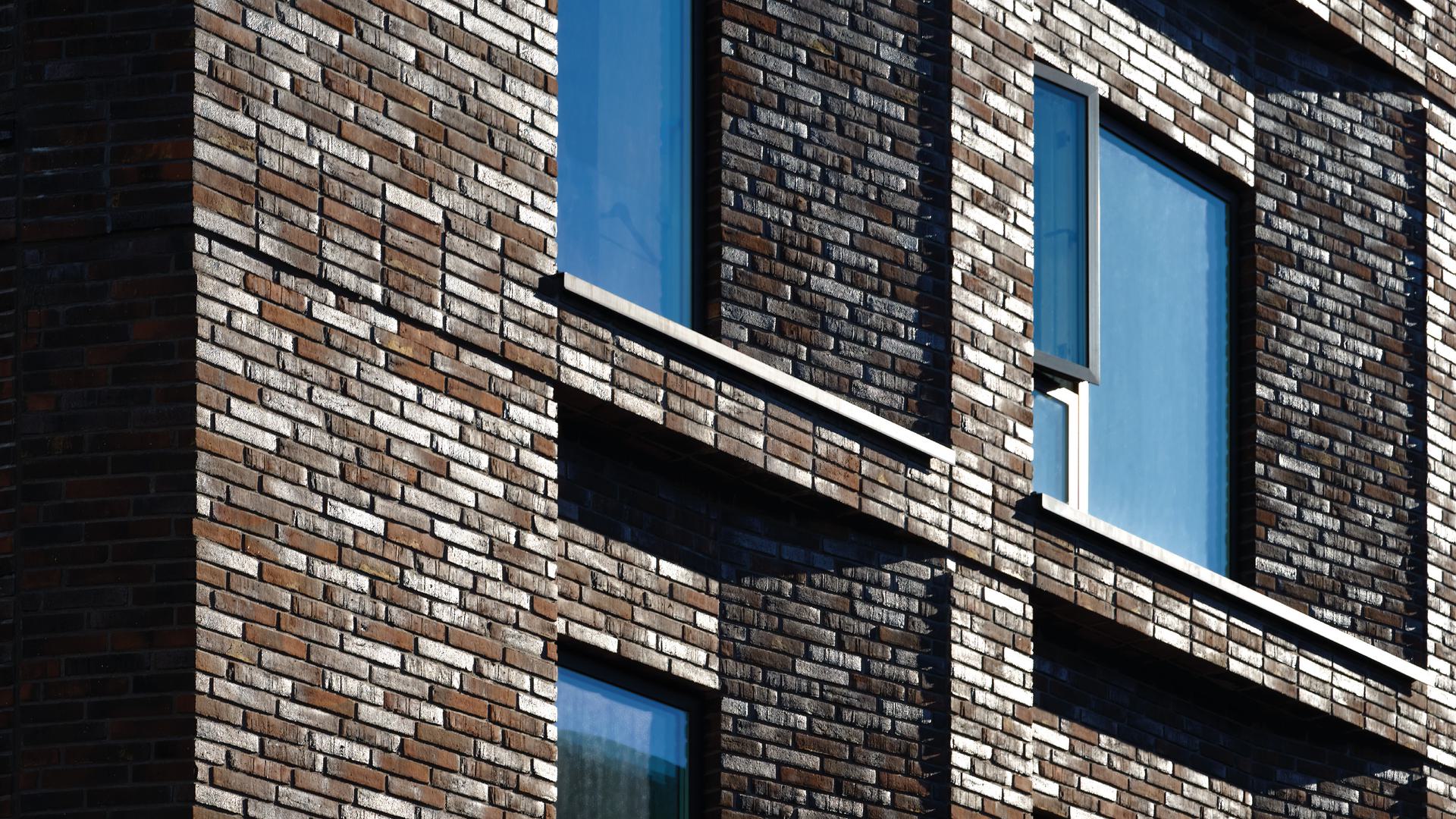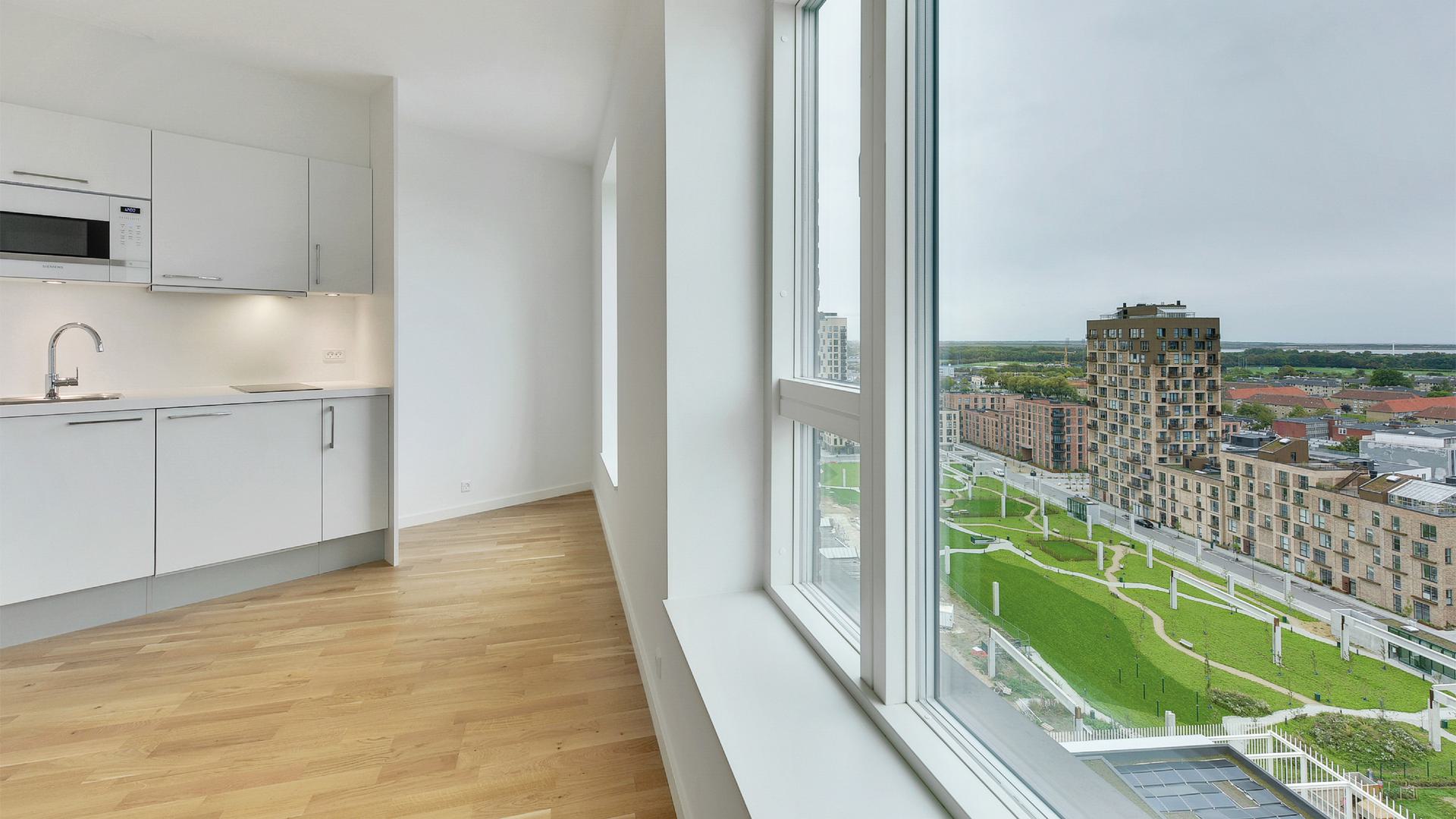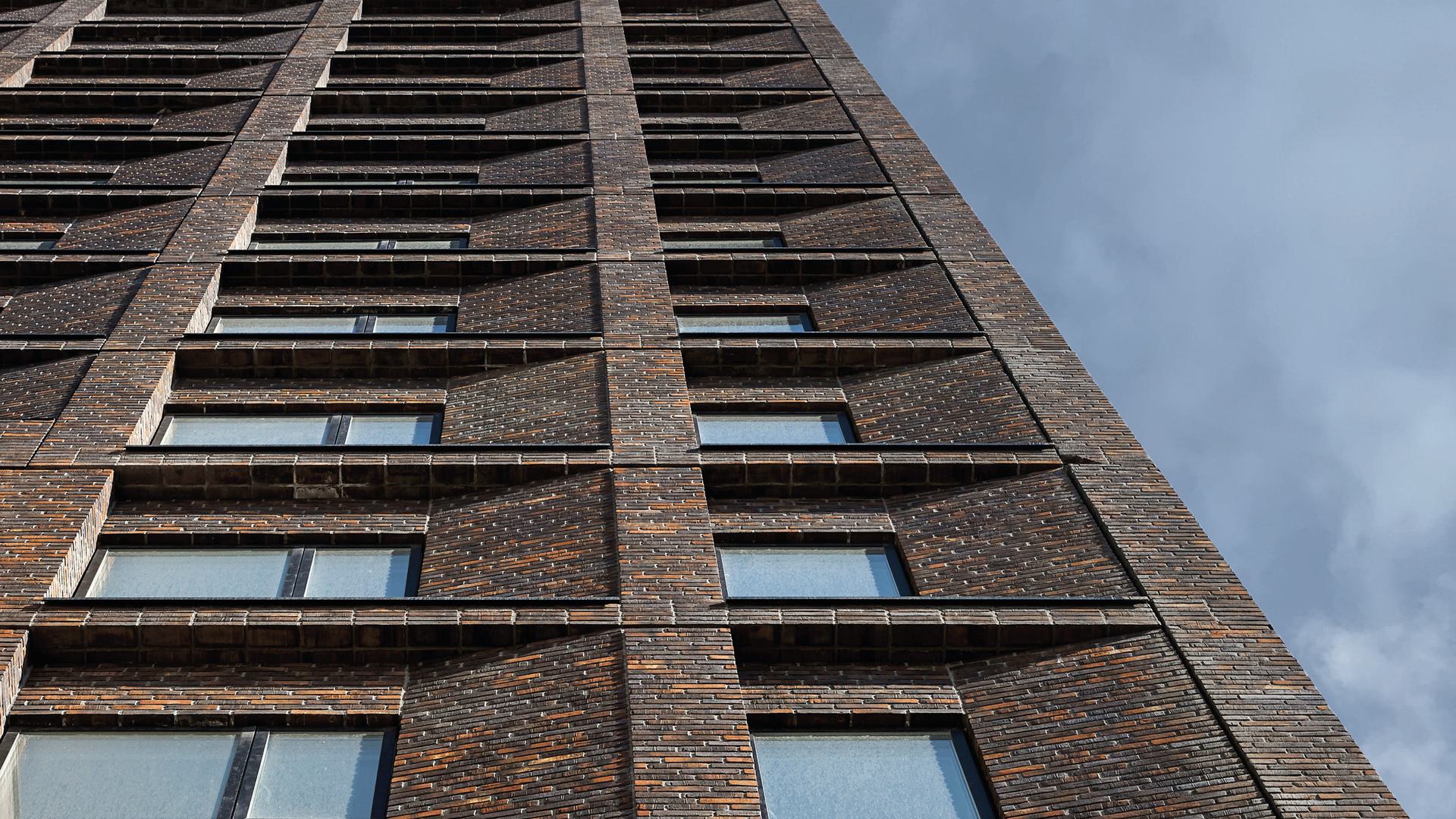 We have been really focused on creating a building of youth housing units which can form the framework for a well-functioning community. The common areas contribute with ​

'

a little extra' and allows the residents to both hang out, participate in social events, grow vegetables and eat together.
Søren Stoustrup / Partner, Market & Bid Manager at AART
A unique design provides architectural benefits
With its complex geometry, Akeleje Hus is very different in terms of volume compared to the other tower blocks on Grønttorvet. Here, the tall building which contains outward-facing functions has been designed based on the asymmetrical geometry of the building site. The structure of the building changes in several places, and on the top floors, it turns into a symmetrical hexagon and then a pentagon. At the very top, the retracted crown of the tower makes the building appear slimmer while creating nice areas to stay on the upper terrace.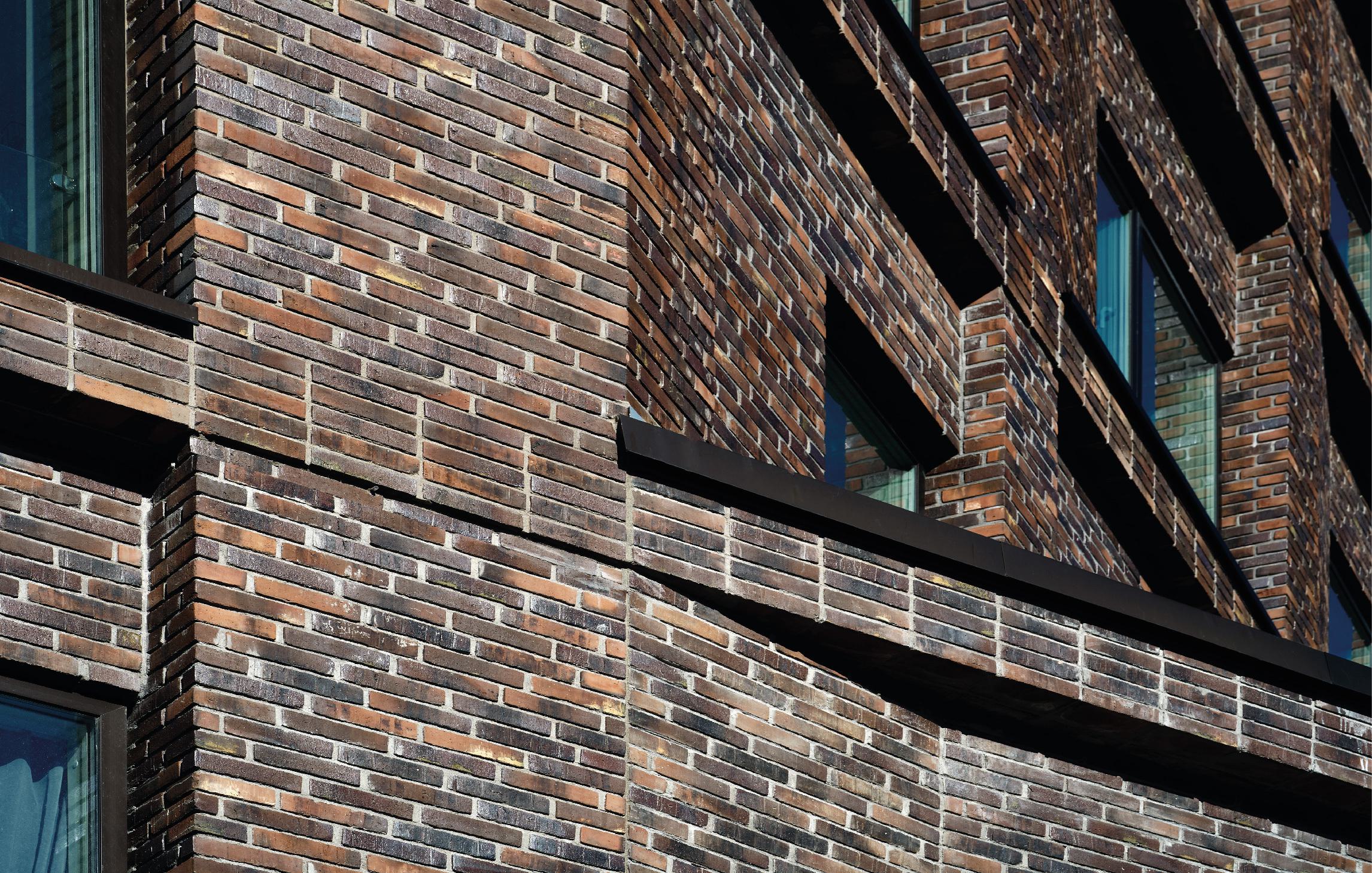 Materials in line with the surroundings
In terms of materials, Akeleje Hus draws on a rich heritage from Copenhagen's robust brick towers. To achieve a slim and well-proportioned grid in the facade, the brickwork is angled towards the windows in one direction. The sloping surface provides the homes with better lighting while also serving as wind breakers and this creates a better microclimate around the tower. The sloped surfaces also create a beautiful shadow play on the brick facade.