The Residence CPH
A lush oasis by Copenhagen's harbour front
Location
Copenhagen, Denmark
Engineer
Hundsbæk & Henriksen, Regnestuen
Project developer
Corpus Development
Photographer
Niels Nygaard, Tom Jersø, Astrid Rasmussen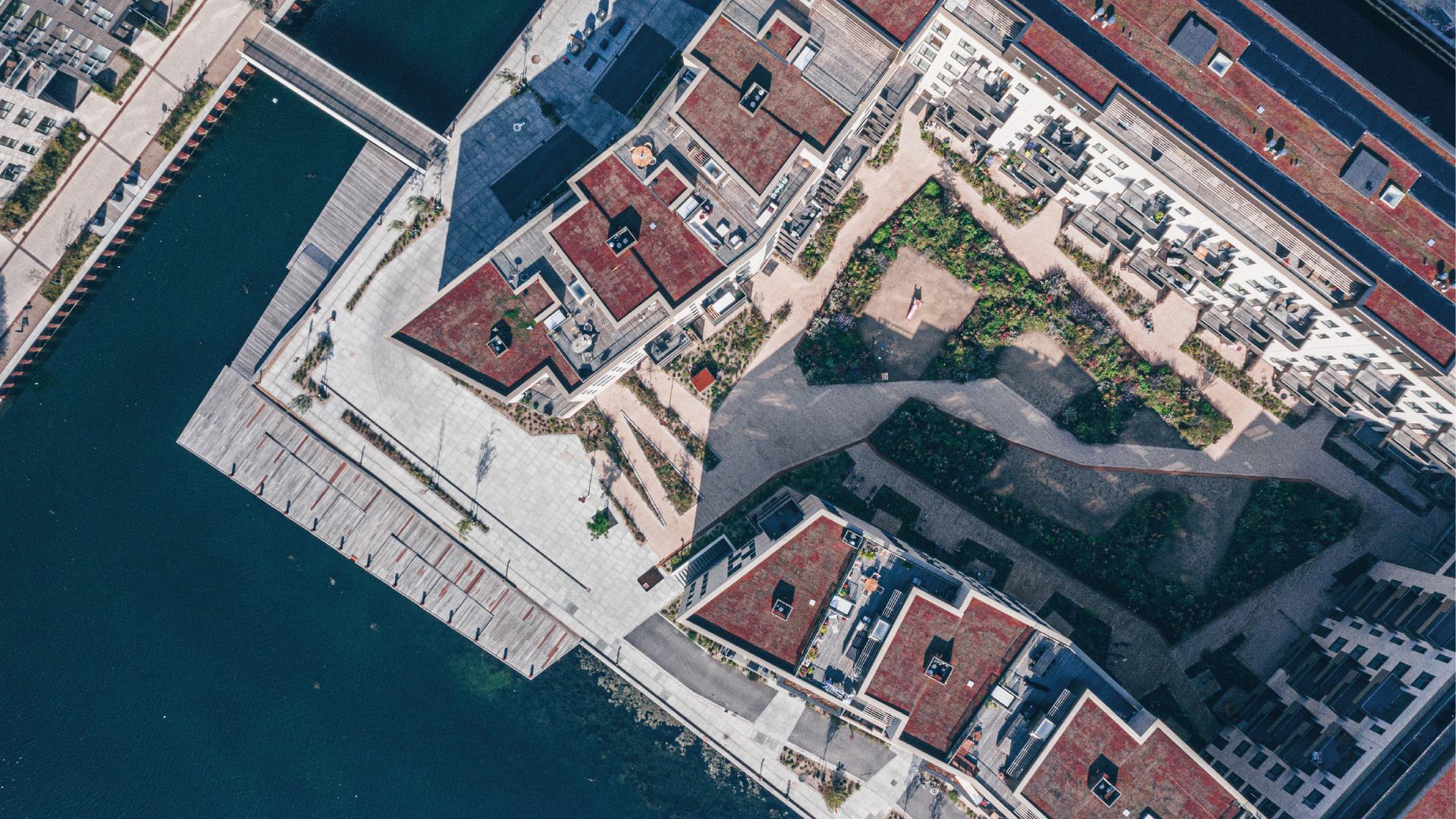 Located on its very own island, surrounded by the canals and waterways of the inner harbour, The Residence CPH stands as a unique and integral residential complex, where the building and landscape merge into a greater whole with the area's urban, maritime and scenic surroundings.
In a landscape-like dialogue with both the water and the city
The landscape in and around The Residence CPH is developed based on Copenhagen Municipality's urban plan vision for the entire area by Enghave Brygge and Sydhavnen. A special emphasis has therefore been placed on creating a lush and inviting courtyard environment and outdoor space, which, with a focus on biodiversity and climate management, provides an incentive to stay and creates a good framework for an active and good city life by the water.
From the south side, a large, open gate provides a long view through the entire inner courtyard environment from which the semi-private courtyard space is connected to the public path systems and maritime environments along the quaysides. The area's social hub can be found at the building's own wooden jetty, which is used by both residents and visitors for hanging out, bathing and launching kayaks.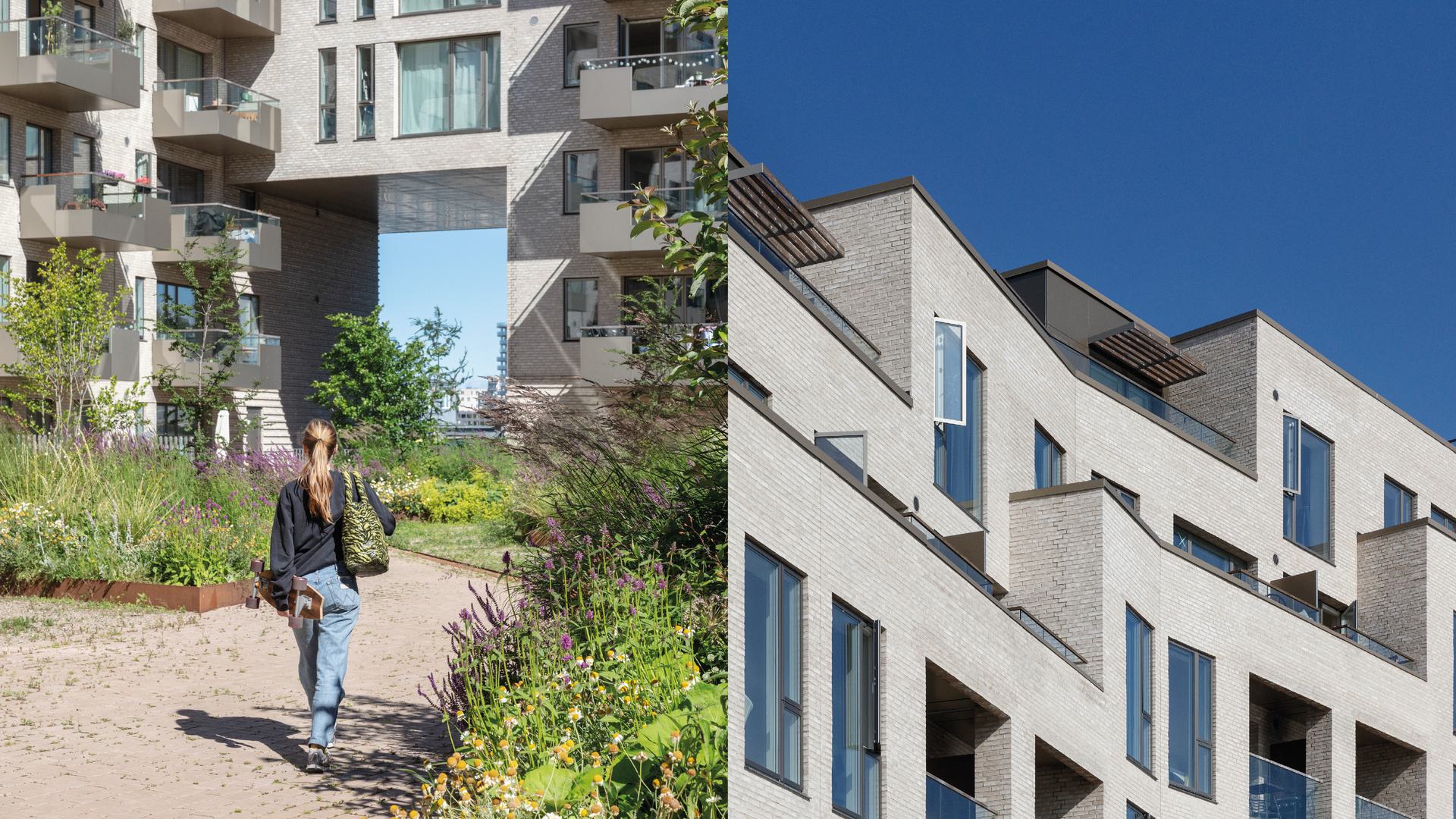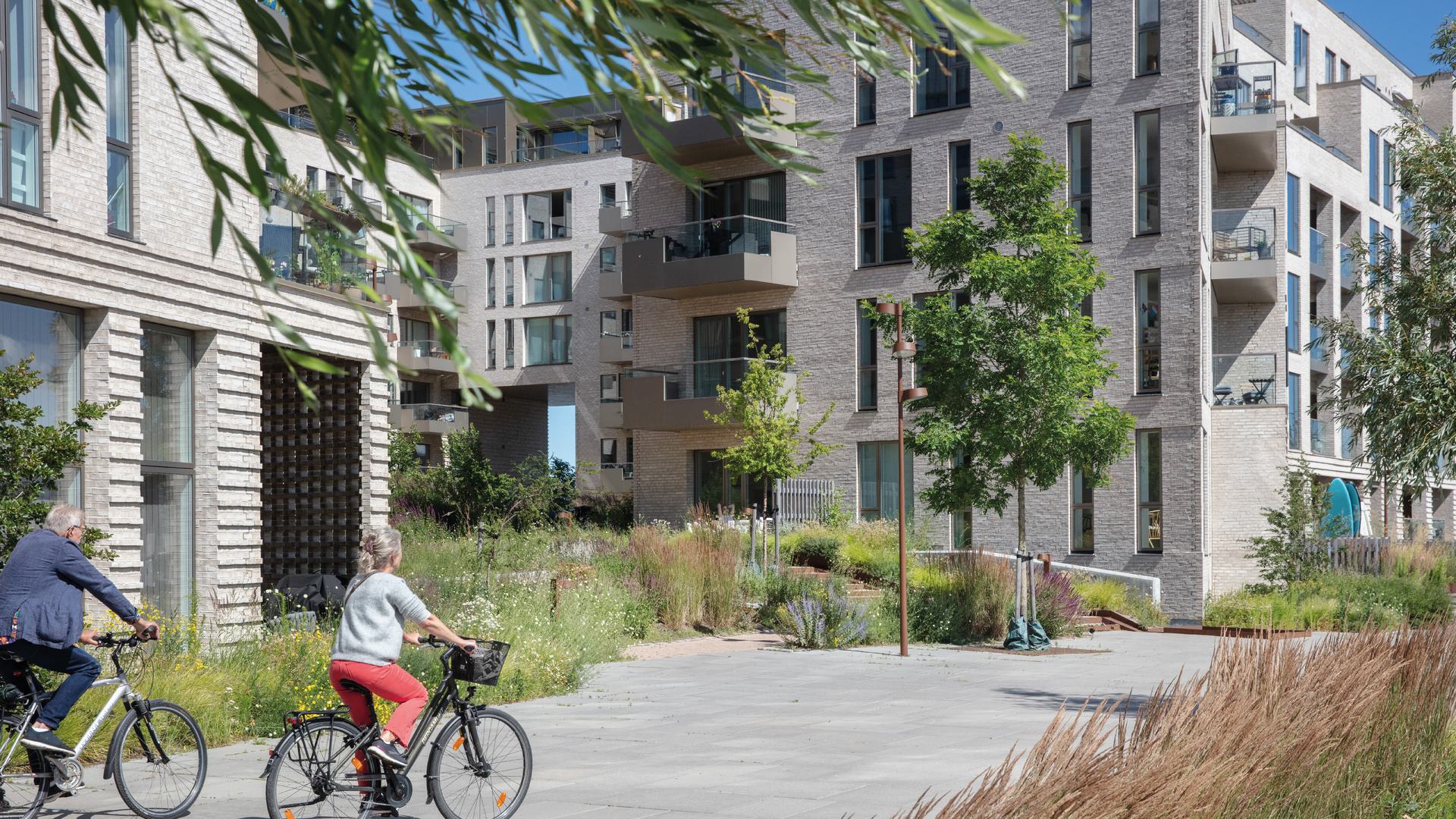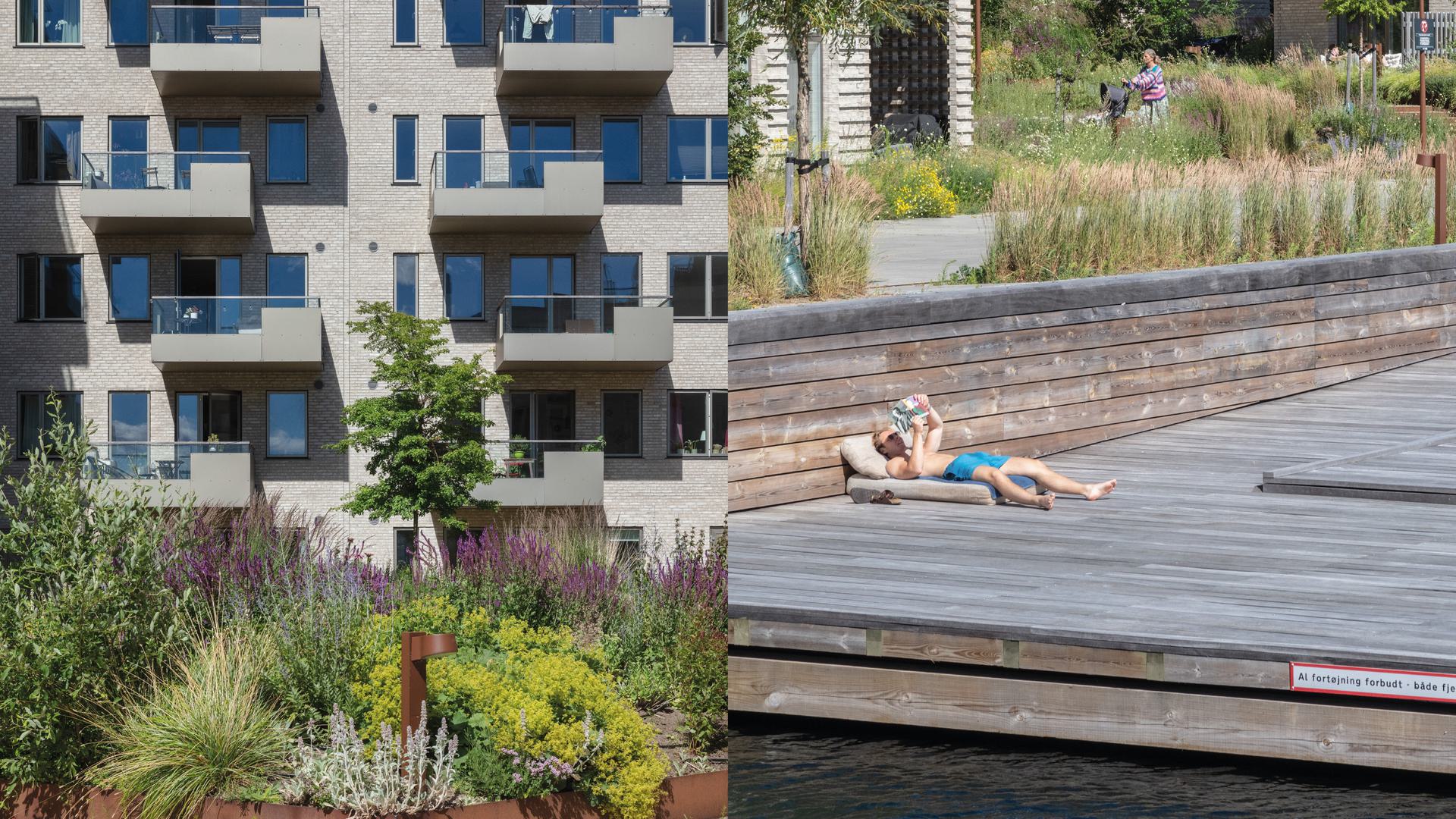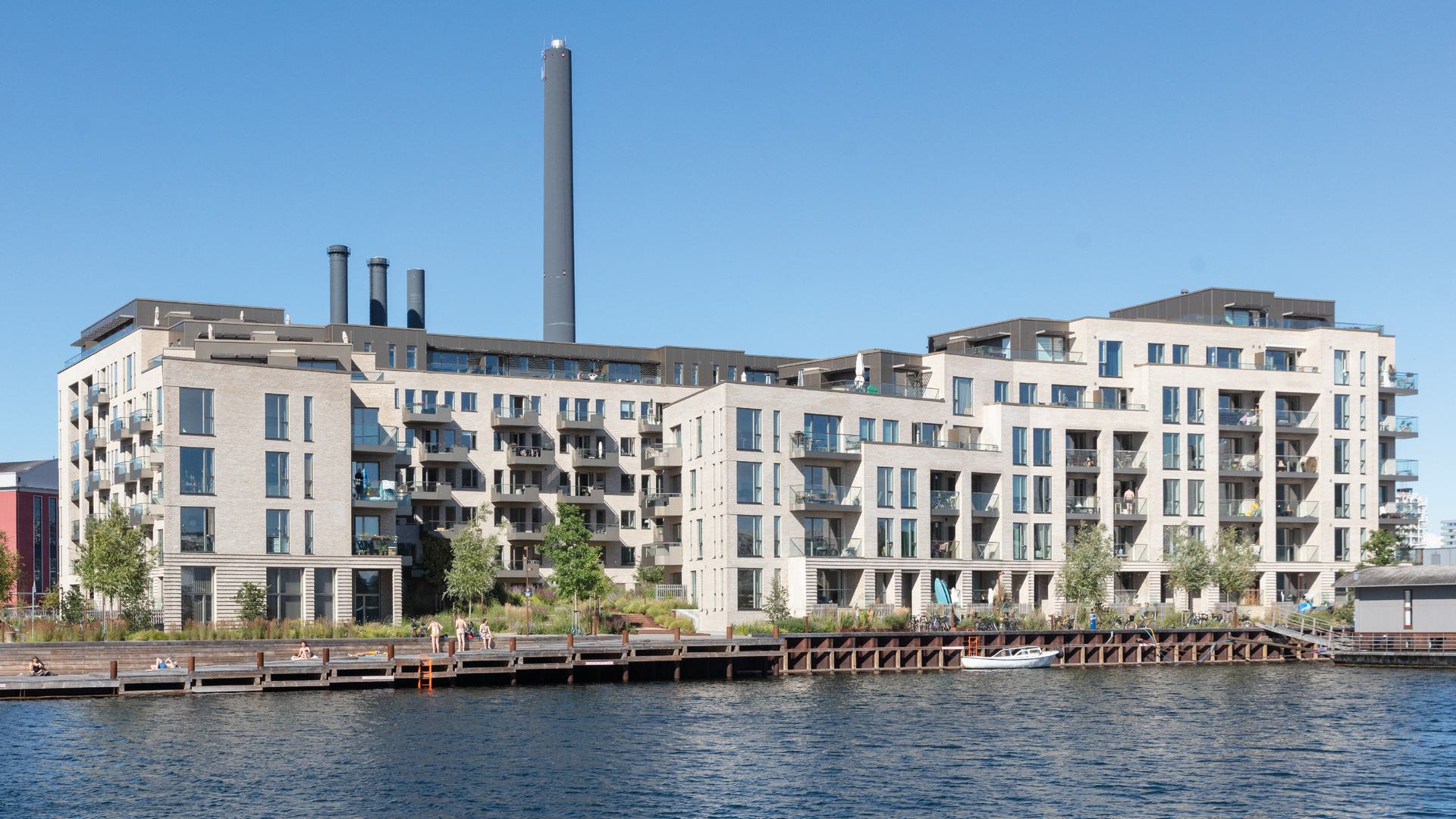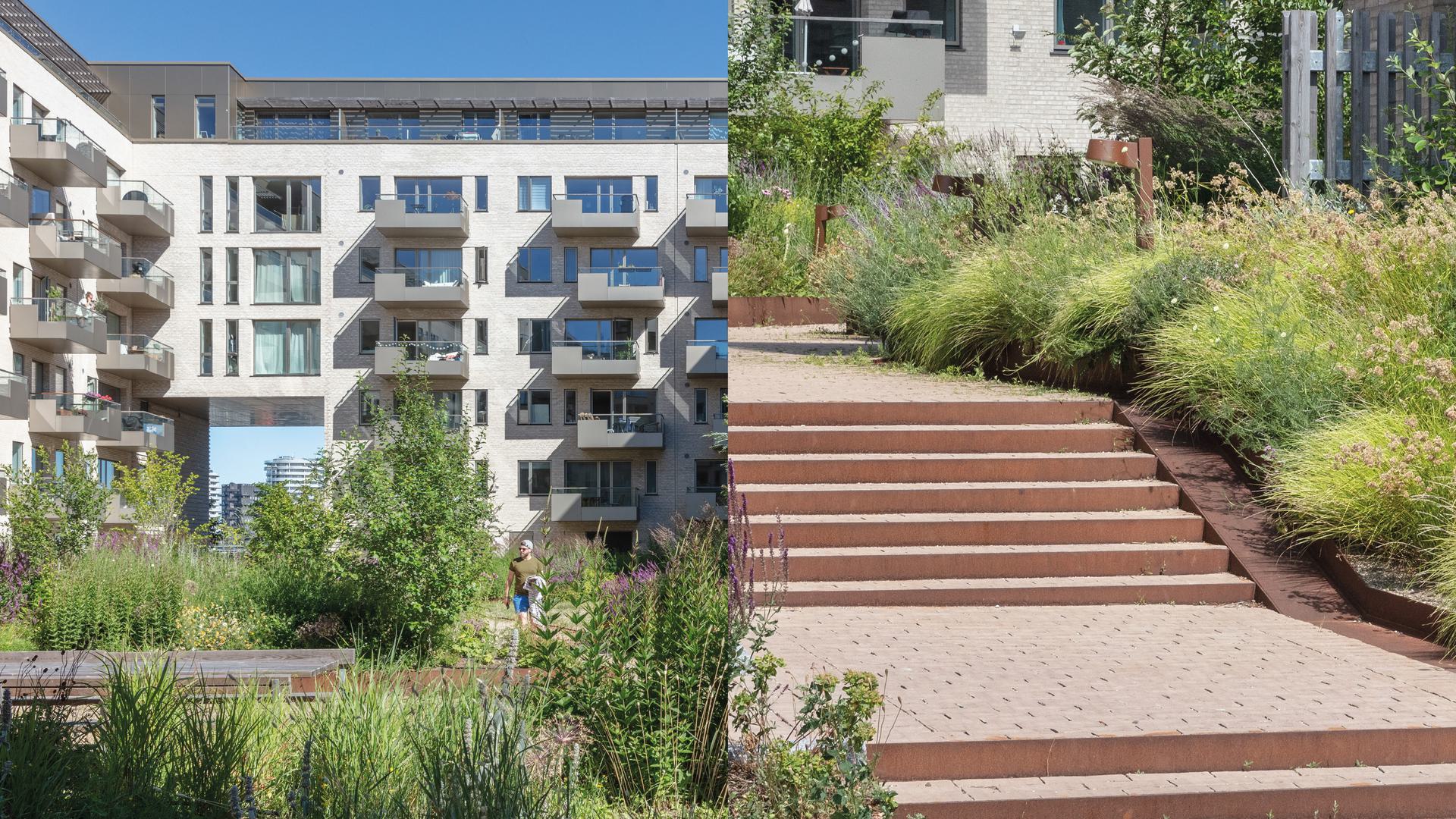 With The Residence

CPH

, we are offering new quality housing for the residents of Copenhagen. We have focused on opening up the building towards the great southern harbour basin, Frederiksholmsløbet, so that the residents will have the experience of living on an island of their own from their living rooms.
Jonas Anders Olesen / Sales director at NRE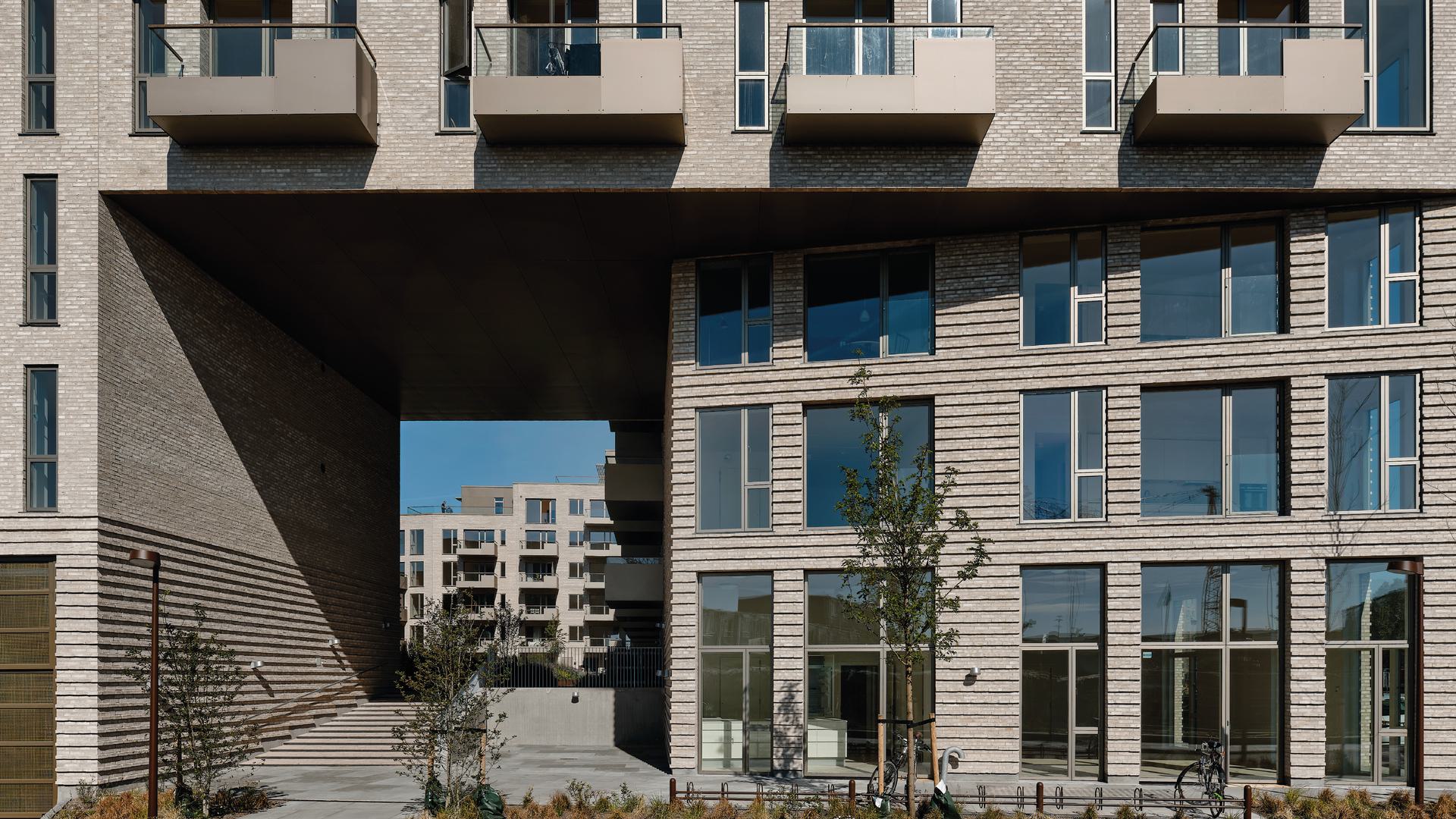 Varied architecture with classical virtues
Similar to the area's other residential buildings, The Residence CPH is built as a traditional city block building. However, with a step-down from 7 to 4 storeys, the building has a 'break' in the middle - an architectural design that gives the building both a lighter and more modern expression.
With a focus on creating a warm and accommodating facade with variations in texture and shine, the building has been constructed with a rich and detailed light patterned brickwork. On the partially retracted rooftop, light golden aluminium sheets elegantly reflect the sky.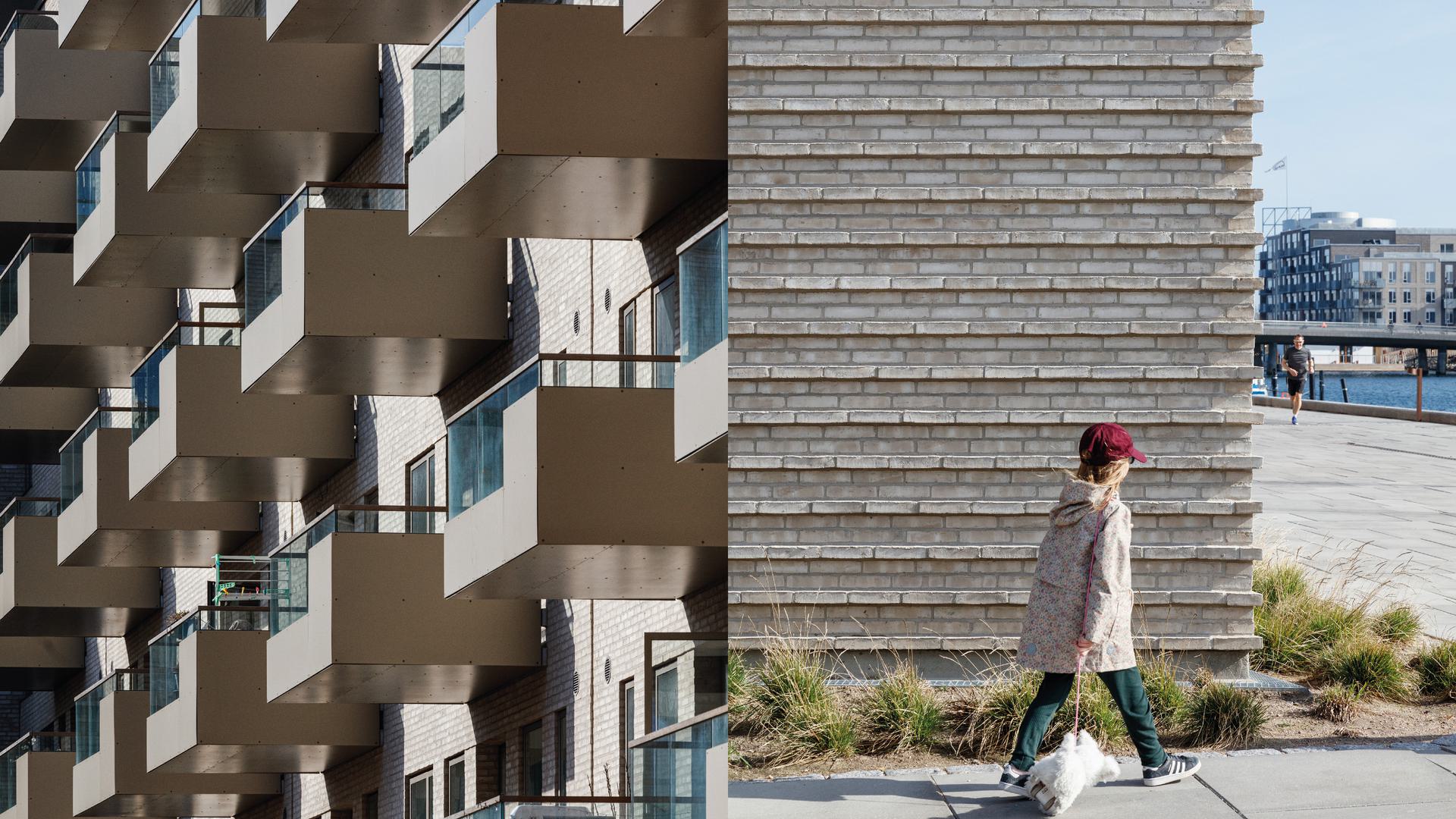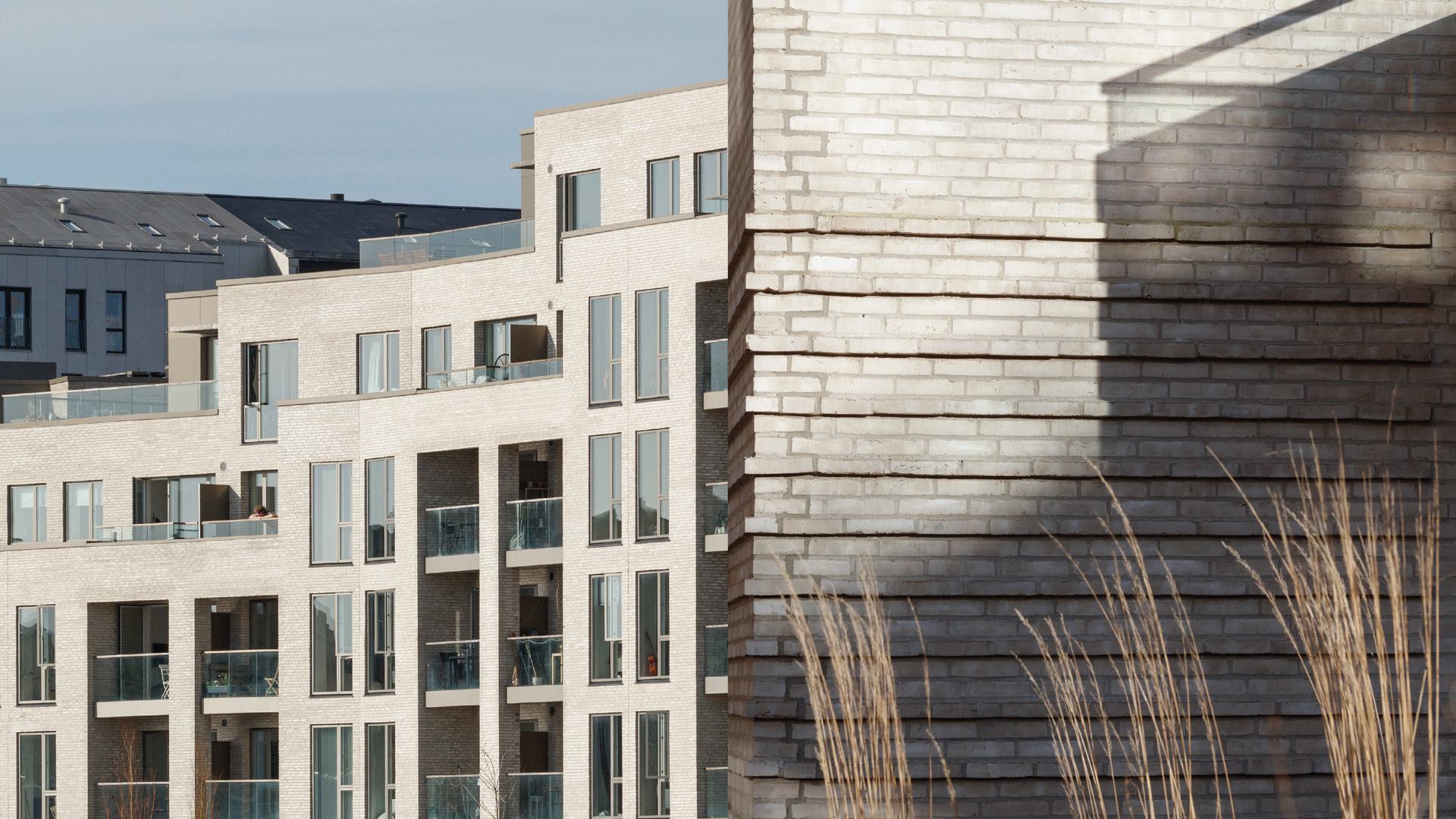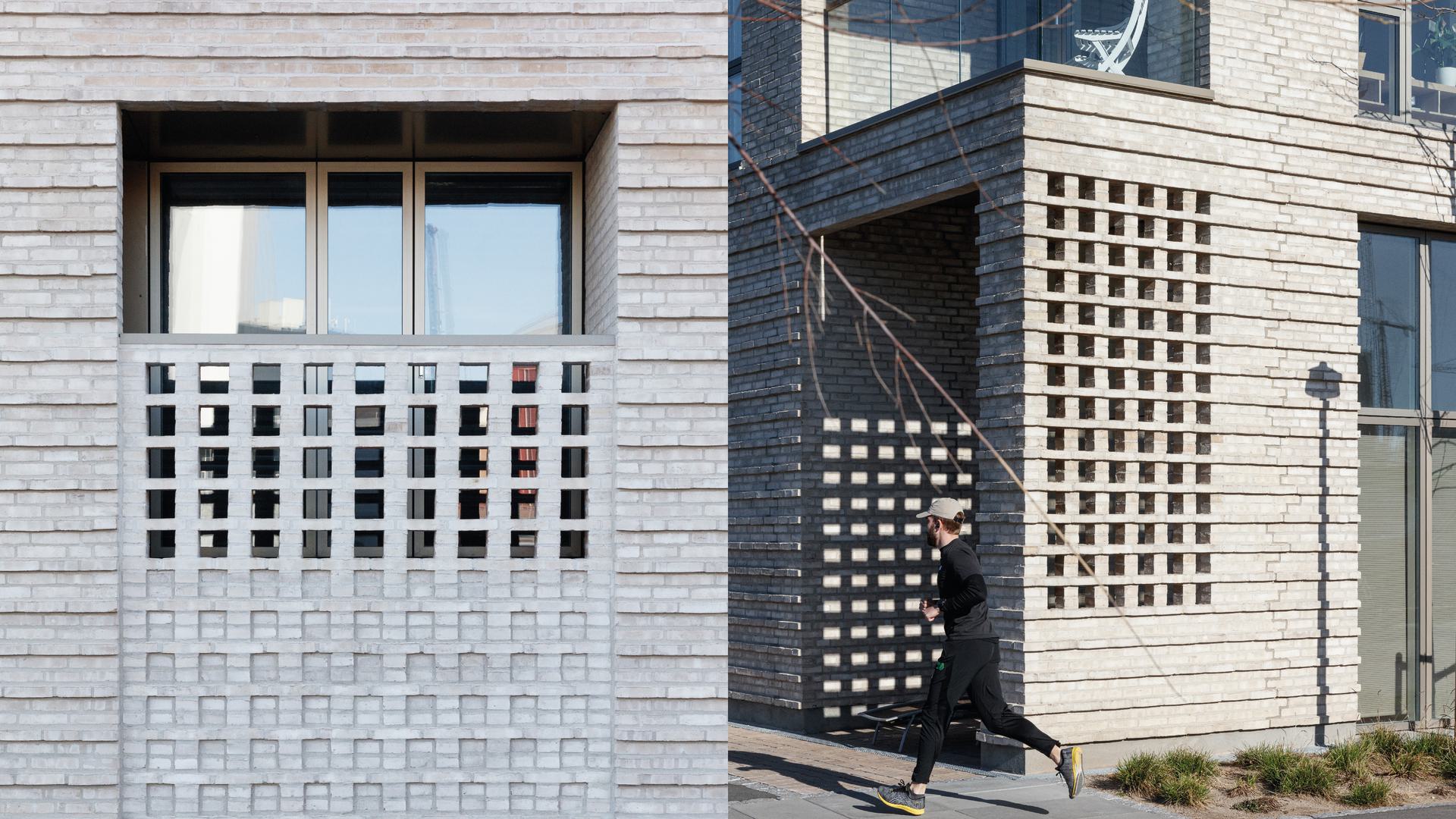 A wide range of different homes
With its 182 apartments ranging from 2-5 rooms in size, The Residence CPH offers a wide range of different homes which appeal to both singles of all ages as well as families of any size.
All apartments have direct access to either a terrace, balcony or roof terrace, from which a view of the water from at least one side is a high priority in the building's design. In addition, a common room has been established with several possible uses, for example, a resident hotel or a party room, while in the basement there is access to a storage room, bicycle parking and parking spaces.