Postbyen ('Postal Service City')
A diverse and dynamic district in the heart of Copenhagen
Location
Copenhagen, Denmark
Developer
Danica Ejendomme & DSB Ejendomsudvikling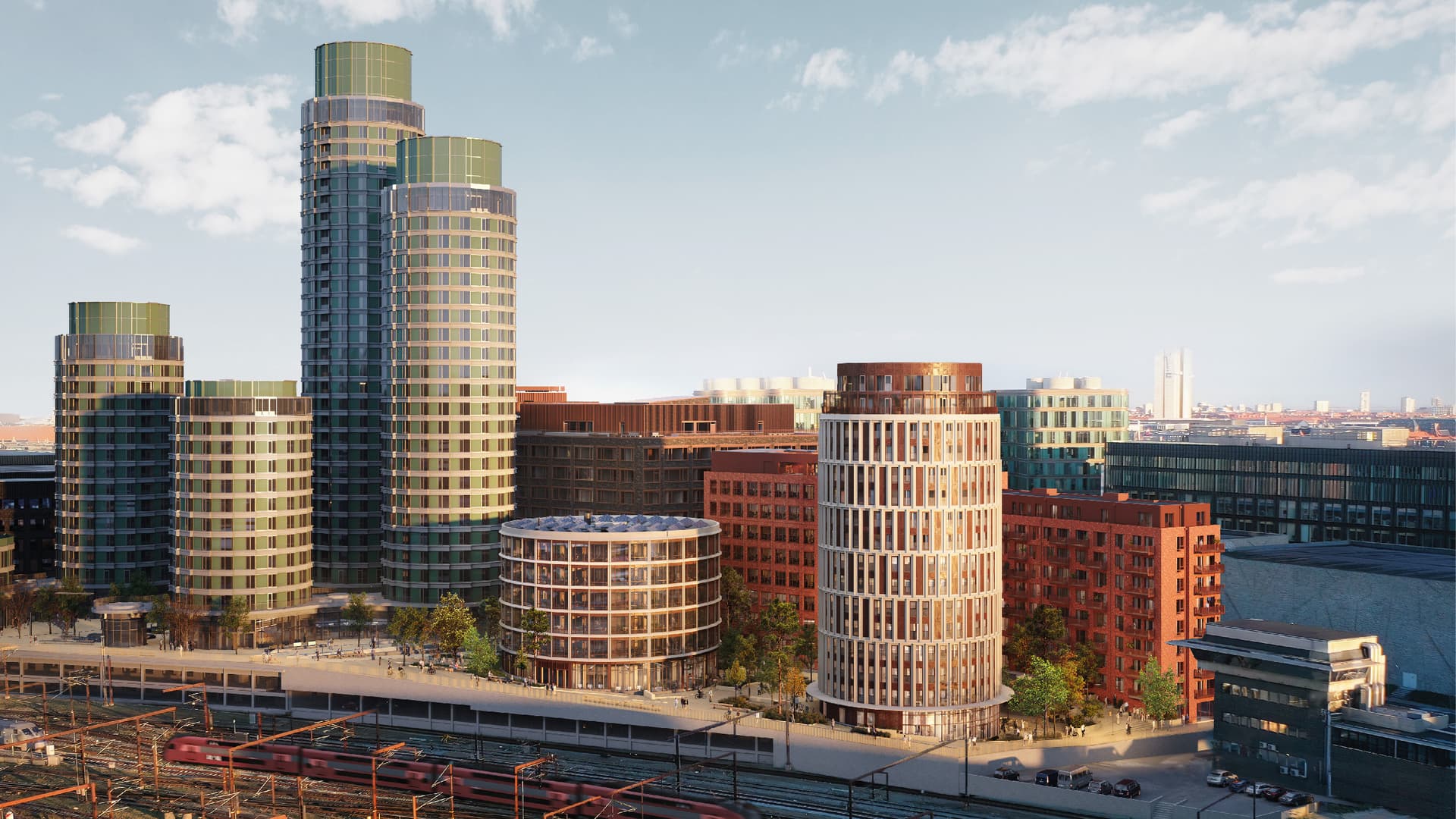 Med Postbyens tredje etape afsluttes udviklingen af hele den nye bydel placeret centralt i København. Hvor der hidtil har været et stort fokus på virksomheder, hoteller og handelsliv, bliver der nu tilført flere boliger og rekreative områder til en bred målgruppe. Projektet spiller dermed en afgørende rolle, når visionerne om at skabe en blandet, balanceret og indbydende bydel skal realiseres.
Fra lukket land til åben bydel
I hjertet af København og med Hovedbanegården som nabo er realiseringen af den nye bydel Postbyen i fuld gang. Området, der tidligere gik under navnet Postgrunden, fungerede fra 1912 og ca. 100 år frem som postcentral og var dengang lukket land for byens borgere. Når den nye bydel står færdig i 2027, vil den være åben for alle og skabe forbindelse mellem brokvartererne og vandet ved Kalvebod Brygge.
A well-balanced and inviting area
The overall vision for Postbyen is to create a mixed district where a large variety of housing types for a broad target group form part of a dynamic whole with green urban spaces, outward-facing activities and businesses. In addition to preserving the district's recreational area, the starting point for Postbyen's third and final stage is to add public housing and youth housing to the area. In addition, a coherent outdoor area and the best possible utilisation of the border zone of the building mass must ensure a lively and inviting urban space, which also aims to connect Postbyen with its surroundings.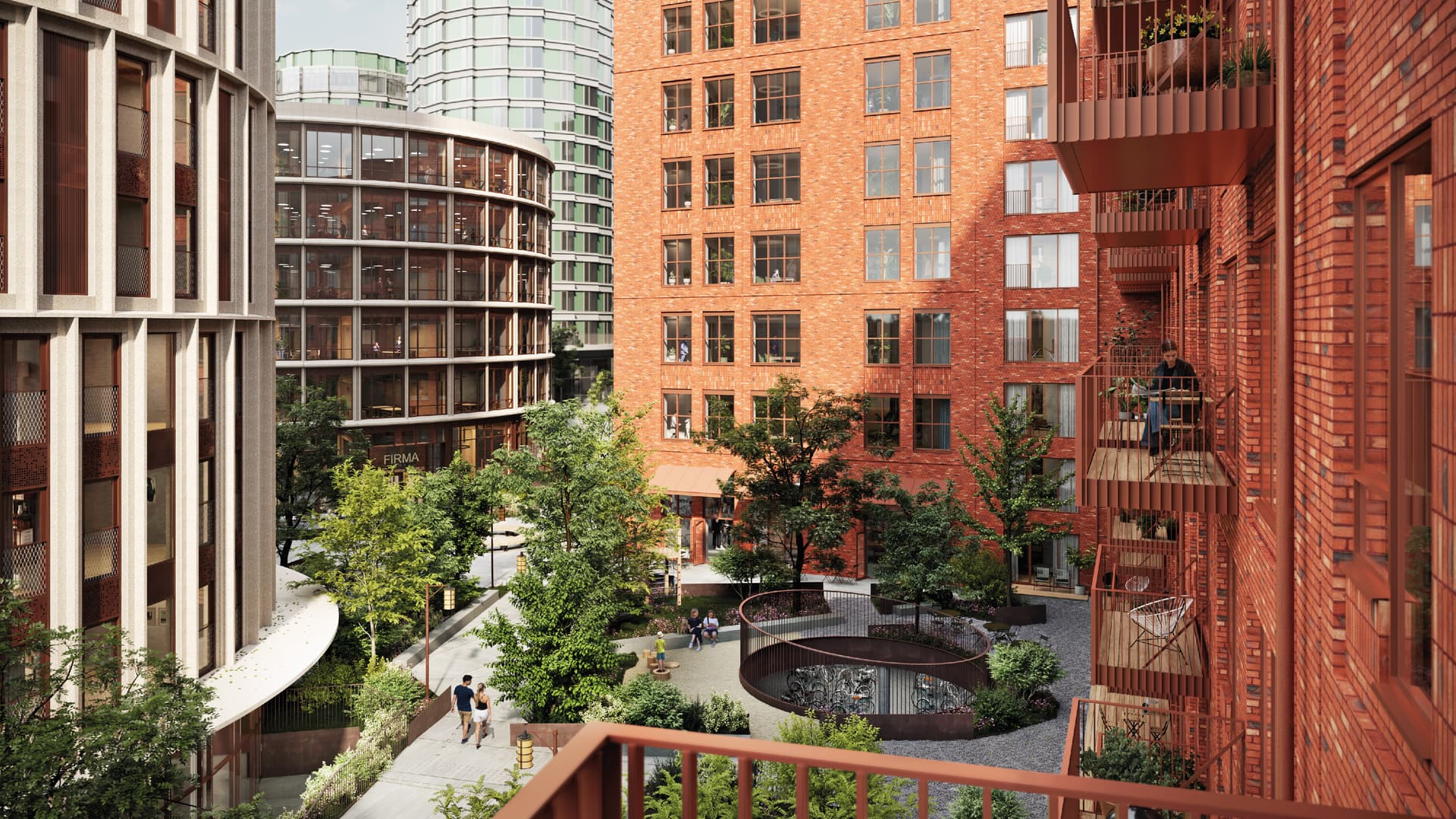 City park and railway promenade across the district
Based on the site's special location on the edge of the railway track area, a vibrant, green and unifying urban landscape is created across all of Postbyen where pedestrians and cyclists are organically guided through an urban space with a city park, recreational areas and niches. When it is fully developed, a track promenade will stretch all the way from Tietgens Broen along Postbyen's railway track area and towards the new IKEA and Dybbøls Bro.
In collaboration with a very competent client and engineering team, we have been given a special opportunity as both architect, overall consultant and project manager to be involved all the way through the development and realisation of Postbyen's final stage. On a continuous plinth, we will preserve the district's landscaping and, with a focus on an inviting and varied architecture, we will complete the district as a varied and dynamic place to live and work.
Claus Smed Søndergaard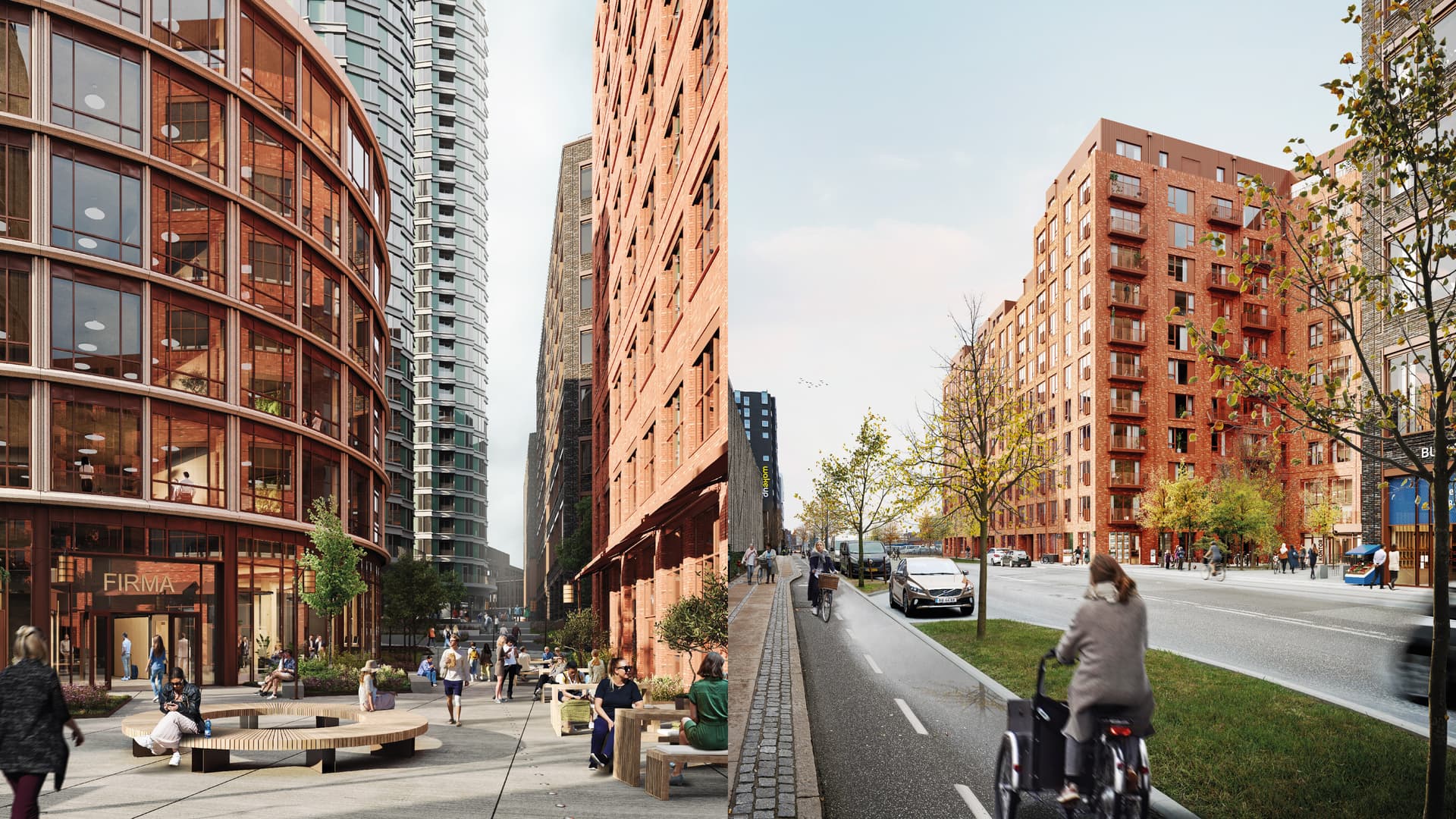 Public housing for a broad target group
In order to ensure a mixed district, 91 public housing units will be created in a collaboration with the housing organisation fsb aimed at both small and large families. Located along Carsten Niebuhrs Gade, the homes are distributed over 10 and 12 floors with communal facilities on the ground floor.
In addition to creating well-distributed and optimised public housing units with a good and efficient use of space and a high quality, the focus has been on creating a safe and attractive framework around the arrival to the housing units in order to mark the transition between the public and the private - from city to building to home.
Characteristic residential tower dedicated to young people
Architecturally in line with Postbyen's other round towers, two circular buildings will be built in the final stage, one of which is a 15-storey residential tower. In this tower, there will be established 200 youth housing units from the 1st to the 13th floors and the ground floor will be designed as one large coherent common area which can be divided into various zones - for example, an eating area, zones to stay in, lounge area, etc.
On the two upper floors, four exclusive family apartments will be established in two staggered levels with access to a roof garden and a panoramic view of the city.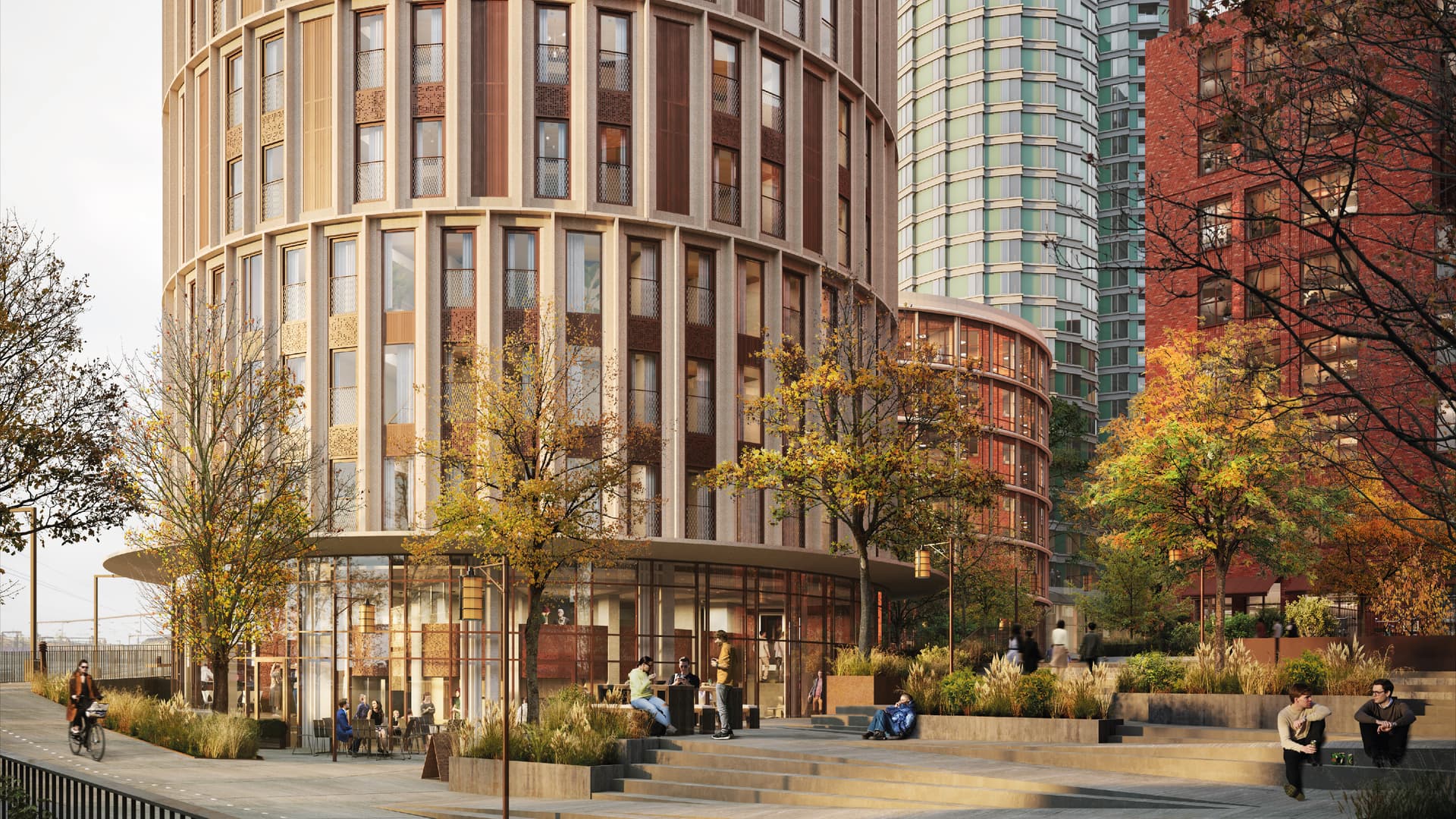 DGNB Platinum for flexible commercial buildings
In the final stage of the plan for Postbyen, two commercial buildings will be constructed - one as an architectural extension of the area's general public housing units while the other is part of the family of circular buildings that are particularly characteristic of the district.
The overall ambition or the whole commercial area is to create as much flexibility as possible in how it can be used and to also create good and well-designed commercial and office leases. The round structures are therefore designed to both be used as a multi-user building and as a corporate headquarters.
The round commercial structures will also be the only part of Postbyen that are constructed from wood. The commercial part of the city district will therefore achieve an overall DGNB Platinum certification in its final stage.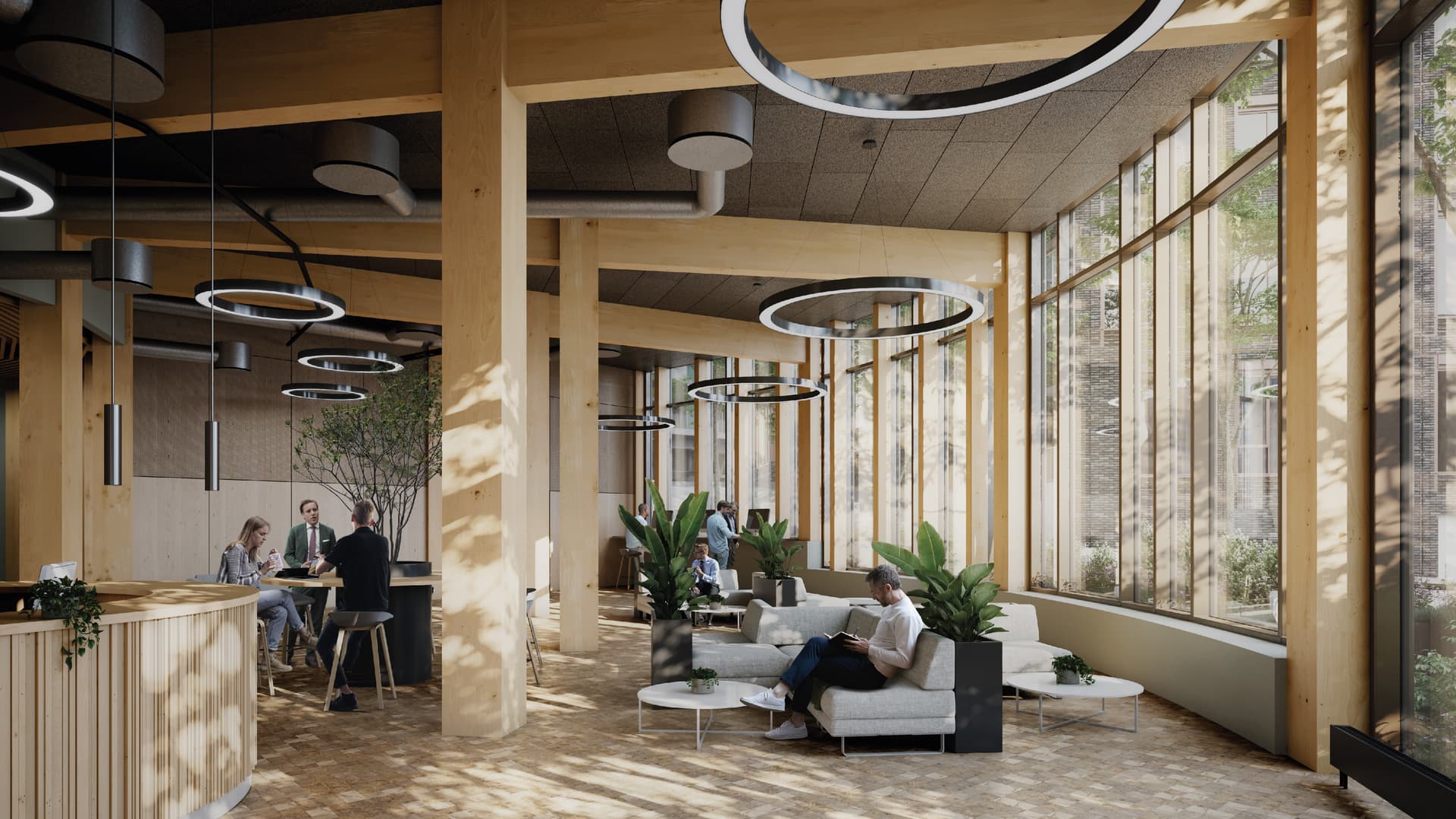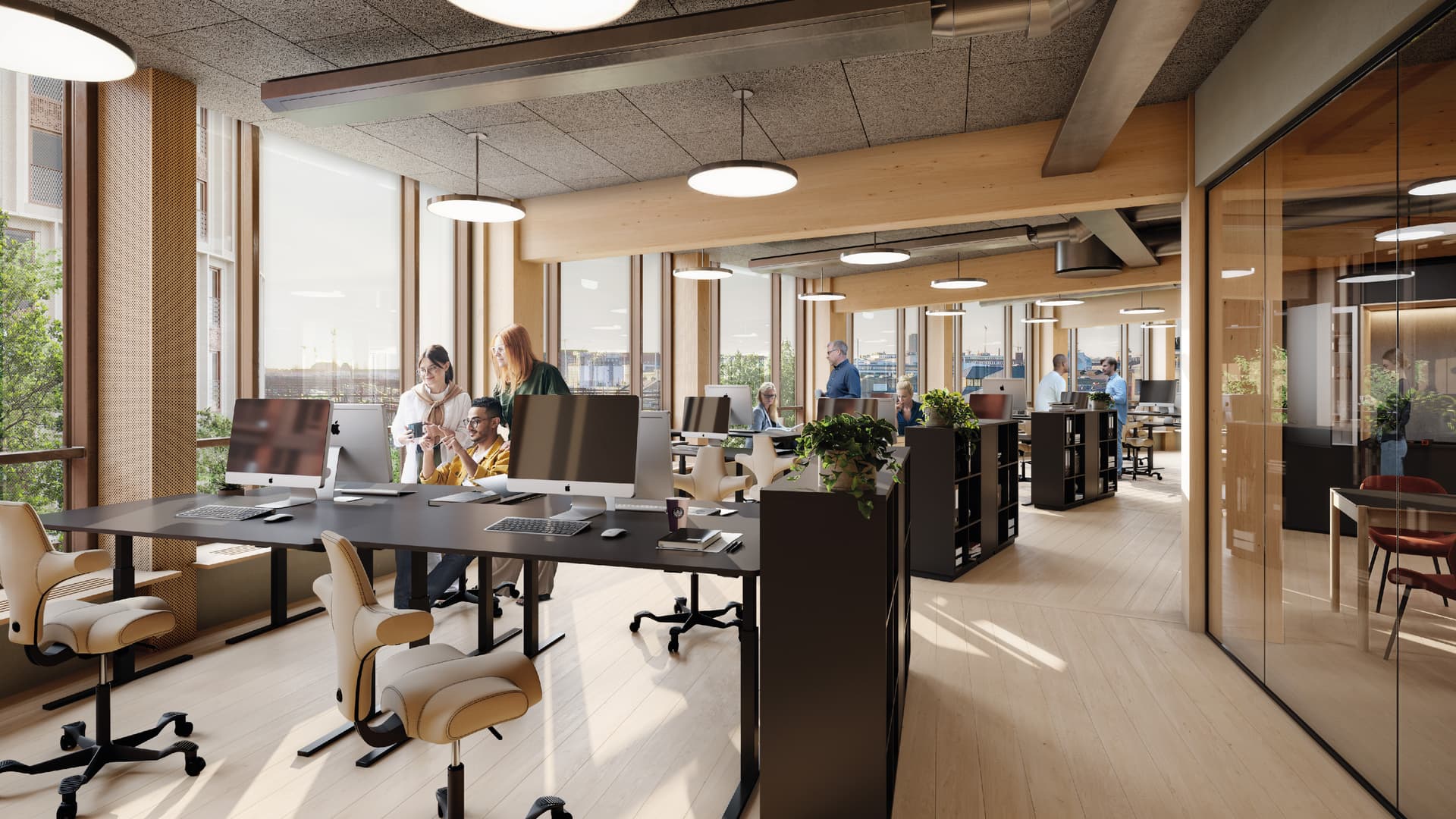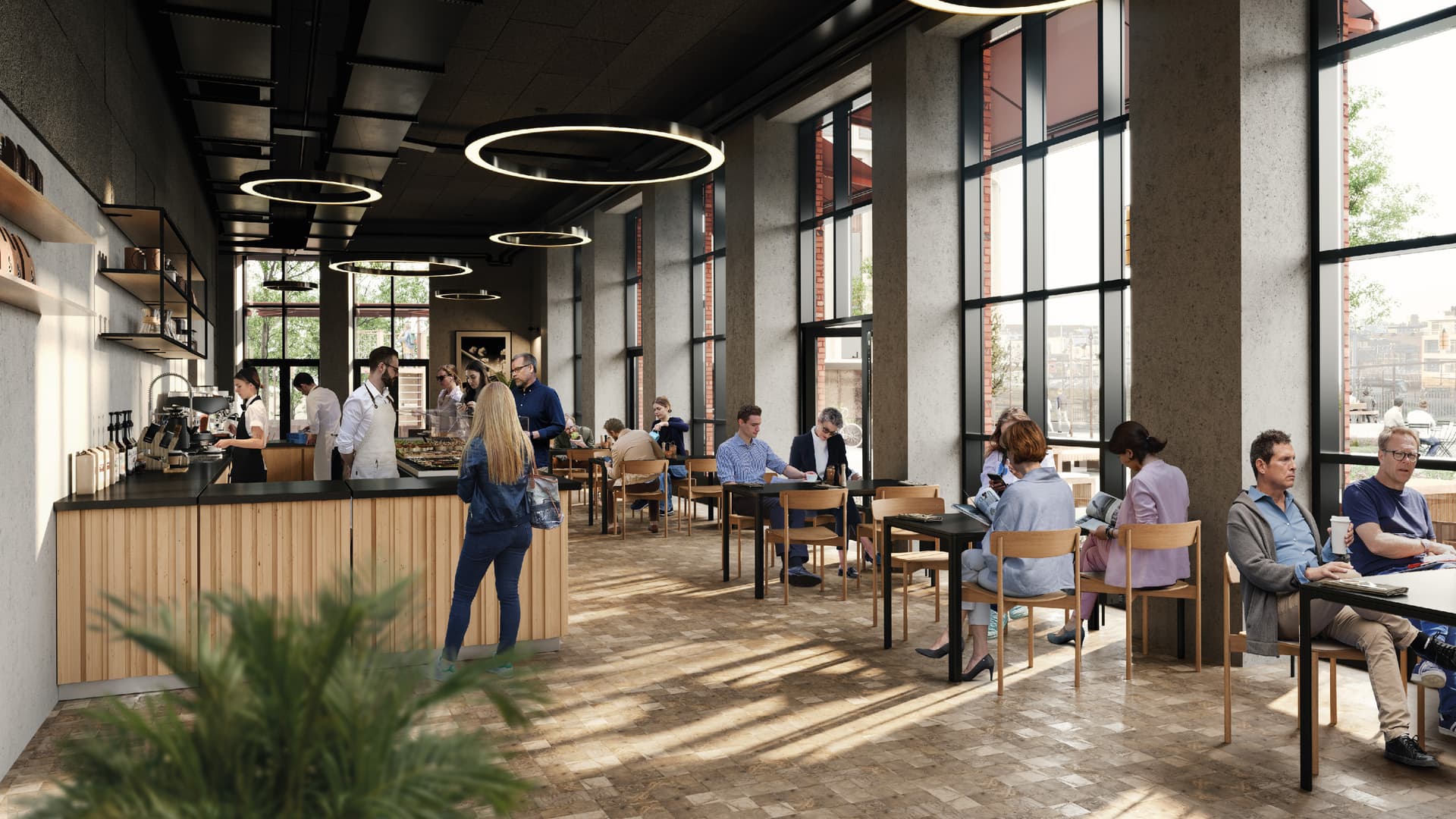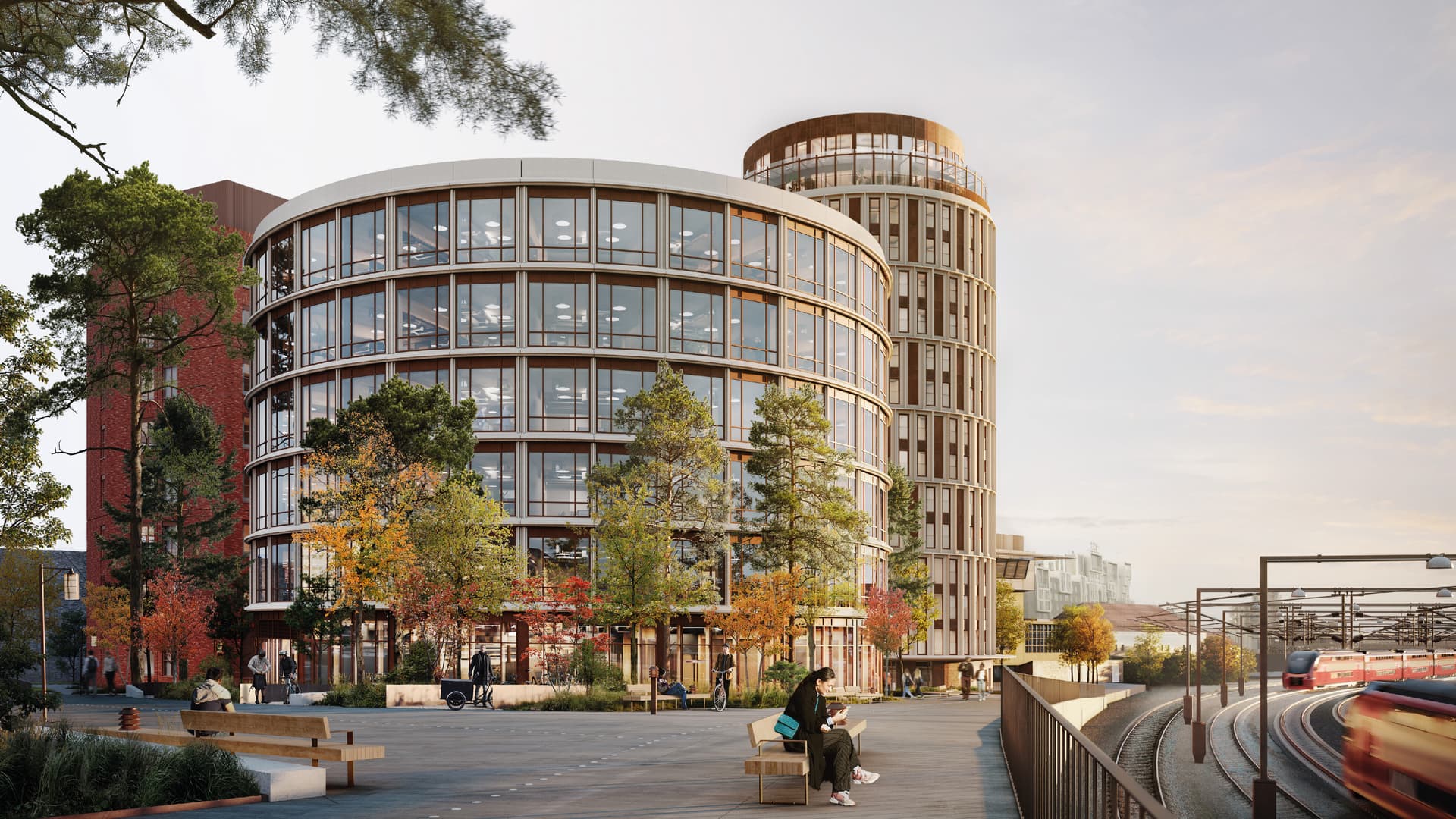 We are very happy with our collaboration with

AART

and Artelia — this is a competent team which in the past few years have been part of developing many exciting housing projects in Copenhagen. We are convinced that together we will succeed in developing the final part of Postbyen so that it fits into the area holistically and completes this new exciting and green district in Copenhagen.
Lars Blegvad Danielsen, Project Manager at Danica Ejendomme.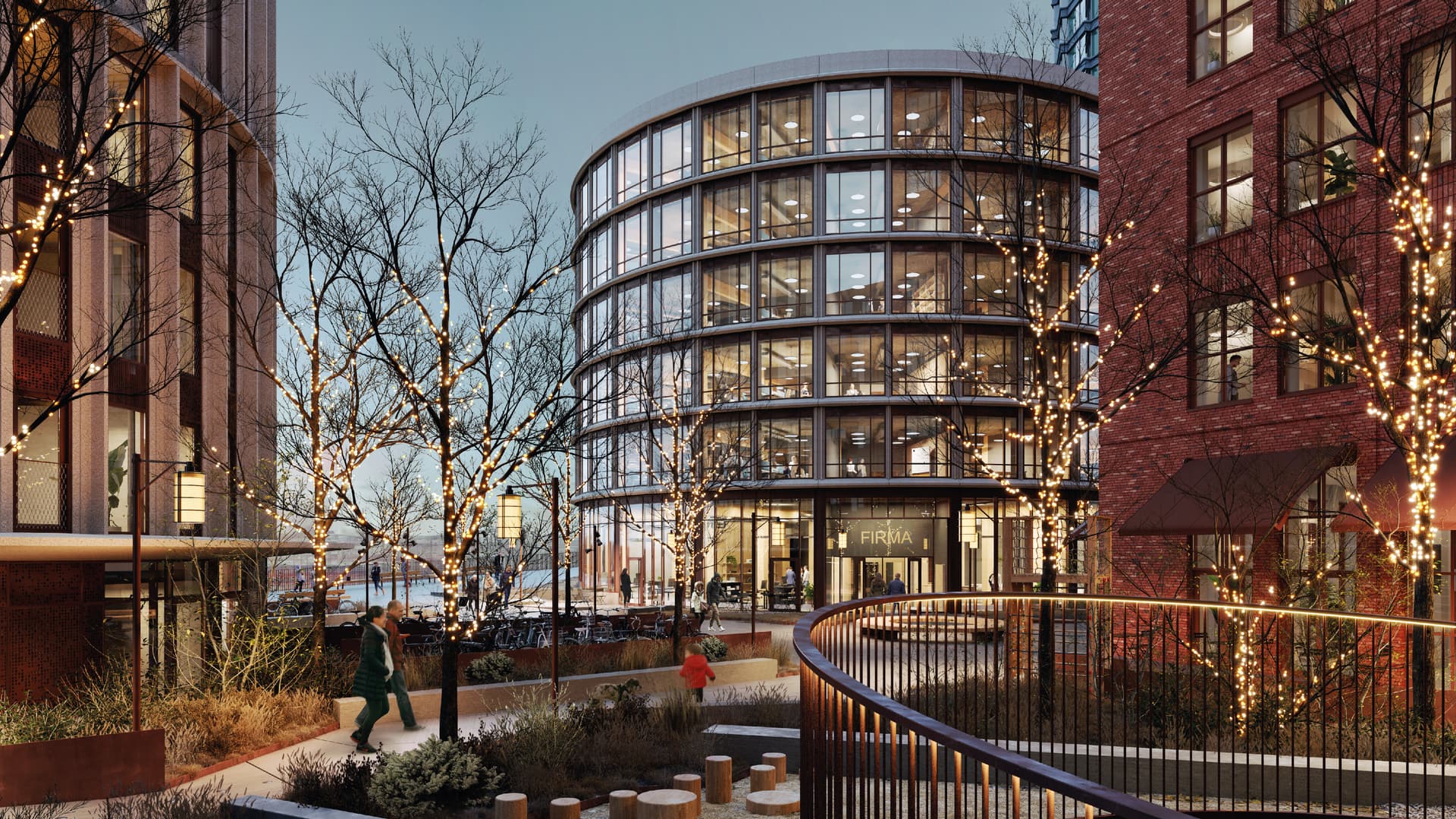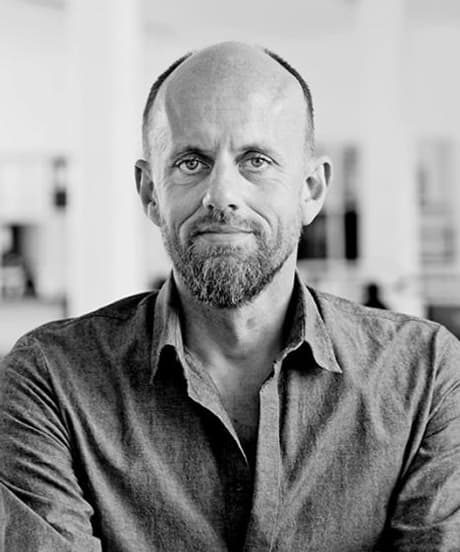 Claus Smed Søndergaard
Kreativ chef / Partner / Teamleder / Arkitekt
København
css@aart.dk
+ 45 20 23 55 80