Frederiksbro
A vibrant district for multiple generations in scenic natural surroundings
Location
Hillerød, Denmark
Developer
M. Goldschmidt Ejendomme A/S
Entrepreneur
Byggeselskabet Paulsen, Pihlkonsortiet
Engineer
Dines Jørgensen & Co, AFRY Danmark
Traffic engineer
Viatrafik
Photographer
Kontraframe, Jens Lindhe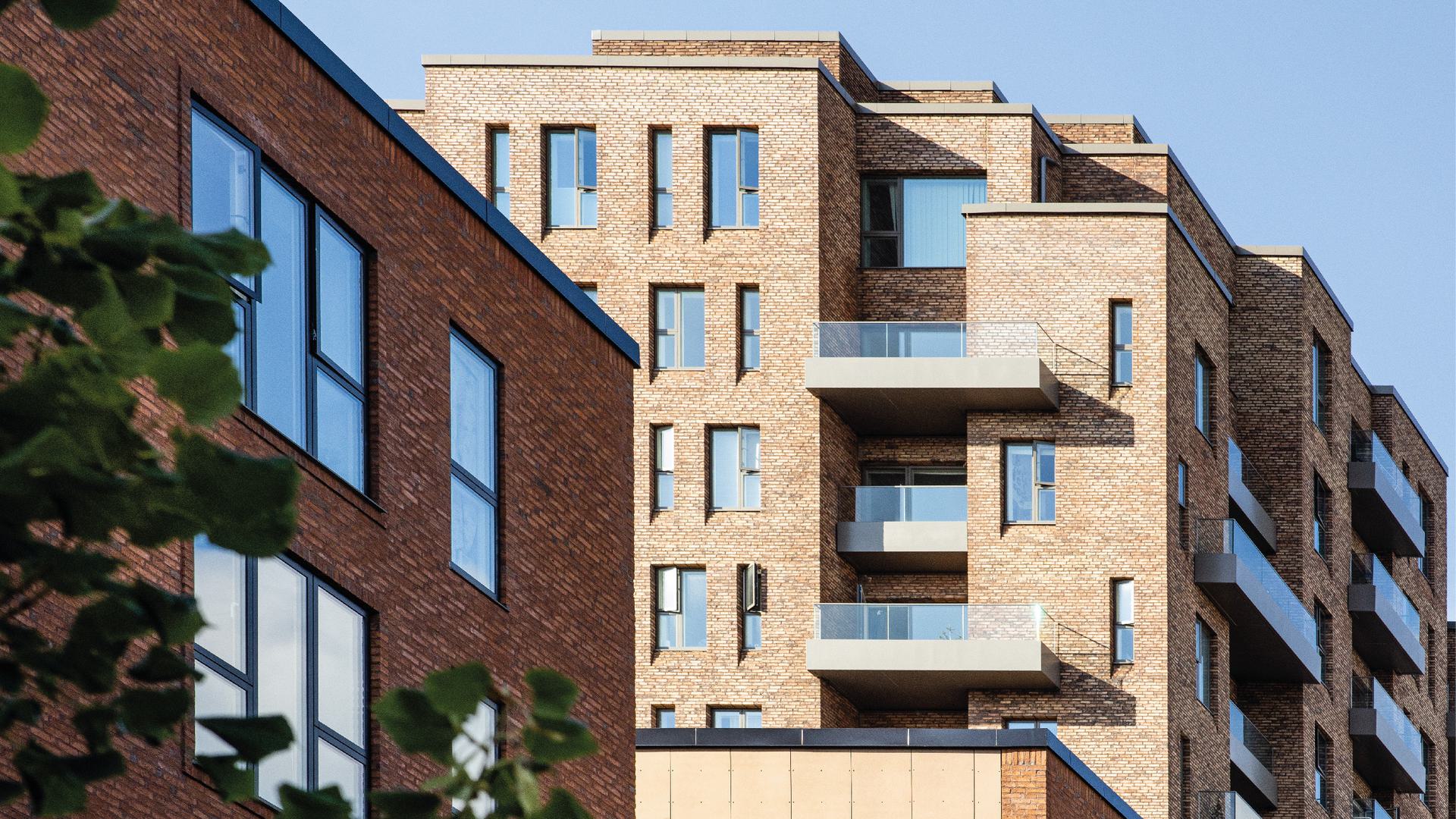 With a focus on offering homes for all phases of life, Hillerød's new urban district, Frederikbro, will be built on a 93,826 square metre plot of land in three stages. East of the city's new park area, the district's 1st and 2nd phase is now completed with both low-density residential zones, multi-storey buildings and high-rise towers with green urban spaces and a large newly created lake.
The city's green gathering point
Approximately half of Frederiksbro's total area consists of green spaces, and in the former industrial area of Møllebro, one can now find the city's green gathering point, Frederiksbro Parken. With the ambition to create a contemporary city park, the nature of the surrounding landscape is maintained in the district through a wide and lush green wedge and a 250 metre long newly constructed lake in the shape of a swan. Hence the name, Svanesøen, which means "Swan Lake" in English.
In addition, a beautiful bathing pavilion, playgrounds and ball sport facilities have been established. There is also a path and cycle route that connects Frederiksbro with both Bøllemosen and downtown Hillerød.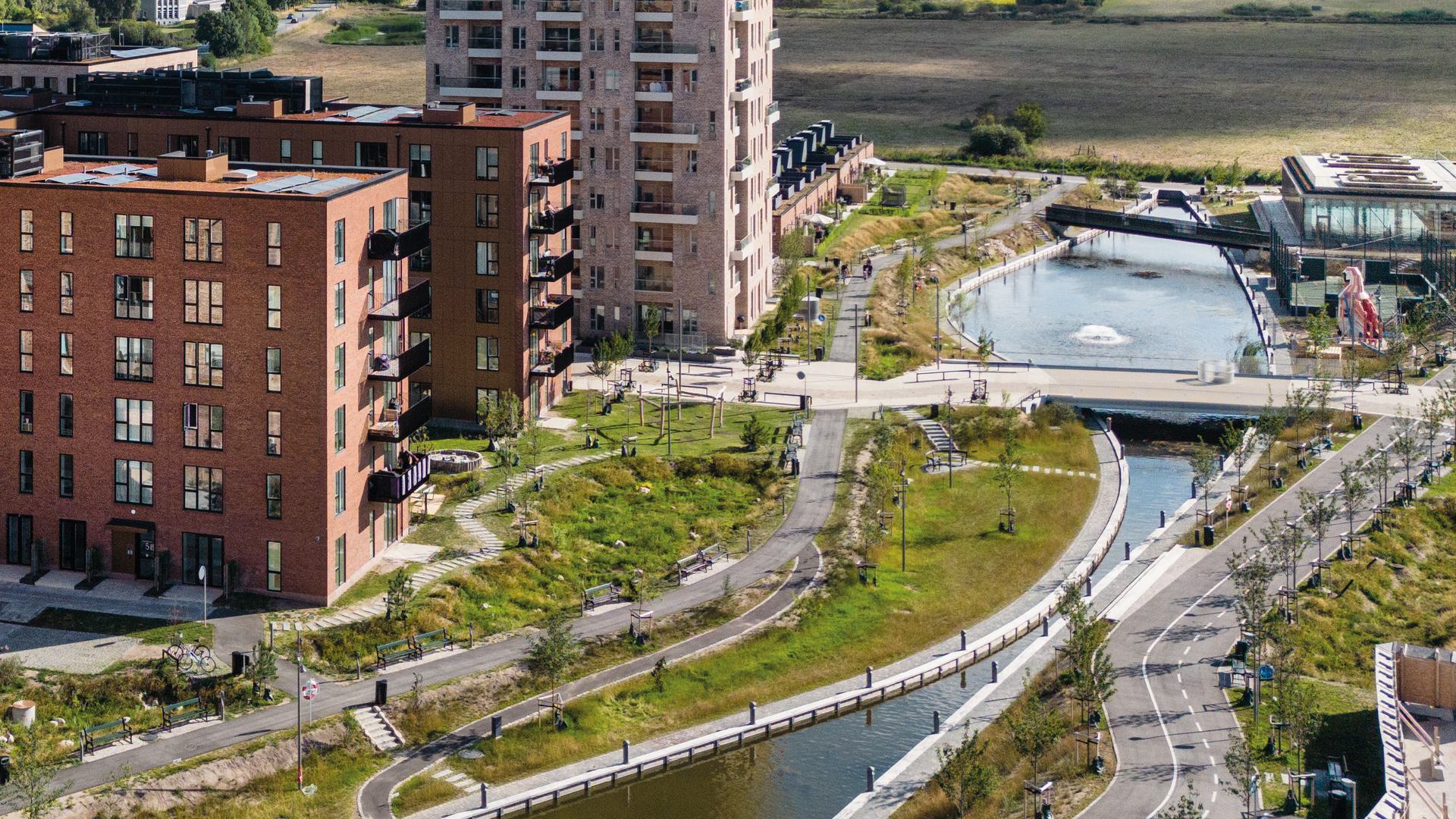 From day one, our focus has been on creating a city district where not just the architecture is interesting, but also the landscape, and to contribute to promoting social communities.
Jan Moxness / Project Manager and Architect at AART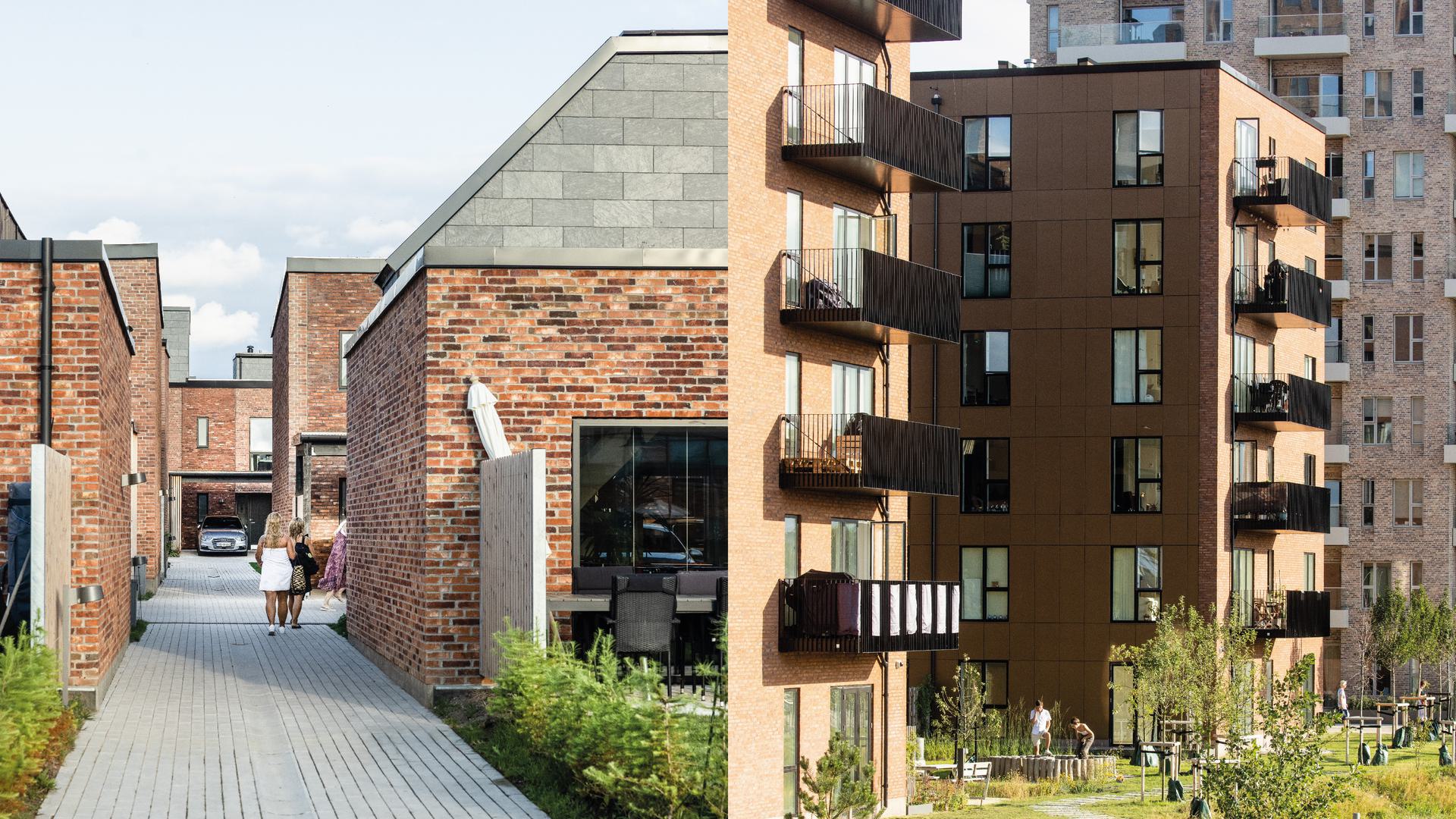 Residential units for a broad target group
To create a 'mixed city' both in terms of architecture and residents,the residential housing units in Frederiksbro range from town houses to city block buildings and tower blocks 15 storeys tall.
The town houses, which consist of 89 terraced houses in one to three floors are inspired by the classic building association houses and with the nearby streets that are safe for children to play in, the focus is on creating a friendly and child-friendly neighbourhood.
Inspired by the classic housing projects in Denmark, the district's two city block buildings contain, respectively, 76 and 89 homes. The two residential towers have, respectively, 84 and 85 homes, all with access to either a balcony or terrace, cozy courtyard spaces or roof terraces.
As all of the district's homes are offered as rentals, high-quality materials such as bricks have played a key role in ensuring that the homes will endure for as long as possible.
A safe and active outdoor life
While all the buildings' courtyard environments have been established with a focus on creating a safe and pleasant outdoor space for children to play and relax, the public urban space provides a good framework for a dynamic and active urban life. Along the lake and the green wedge, outward-looking businesses, urban fitness and playgrounds etc. contribute to making Frederiksbro a vibrant breathing space in Hillerød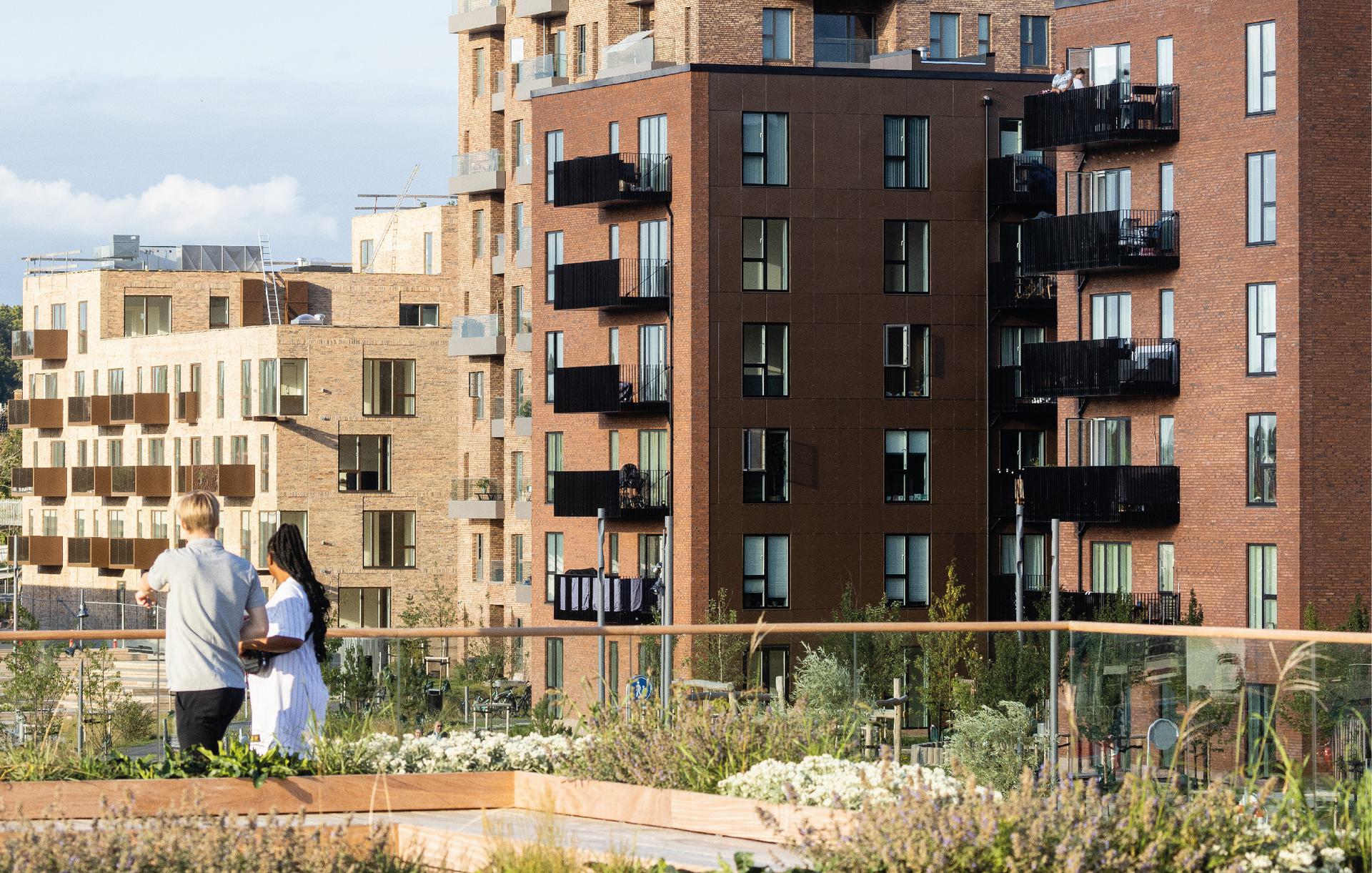 Commercial building and car park in one
In the district's large commercial and car park development, the building's four floors include shops at street level, fitness and offices on the first floor and a total of 225 parking spaces. The building's outward-facing businesses are located next to the neighbourhood's pedestrian street Frederiksbro Torv, which connects Frederiksbro with the city centre.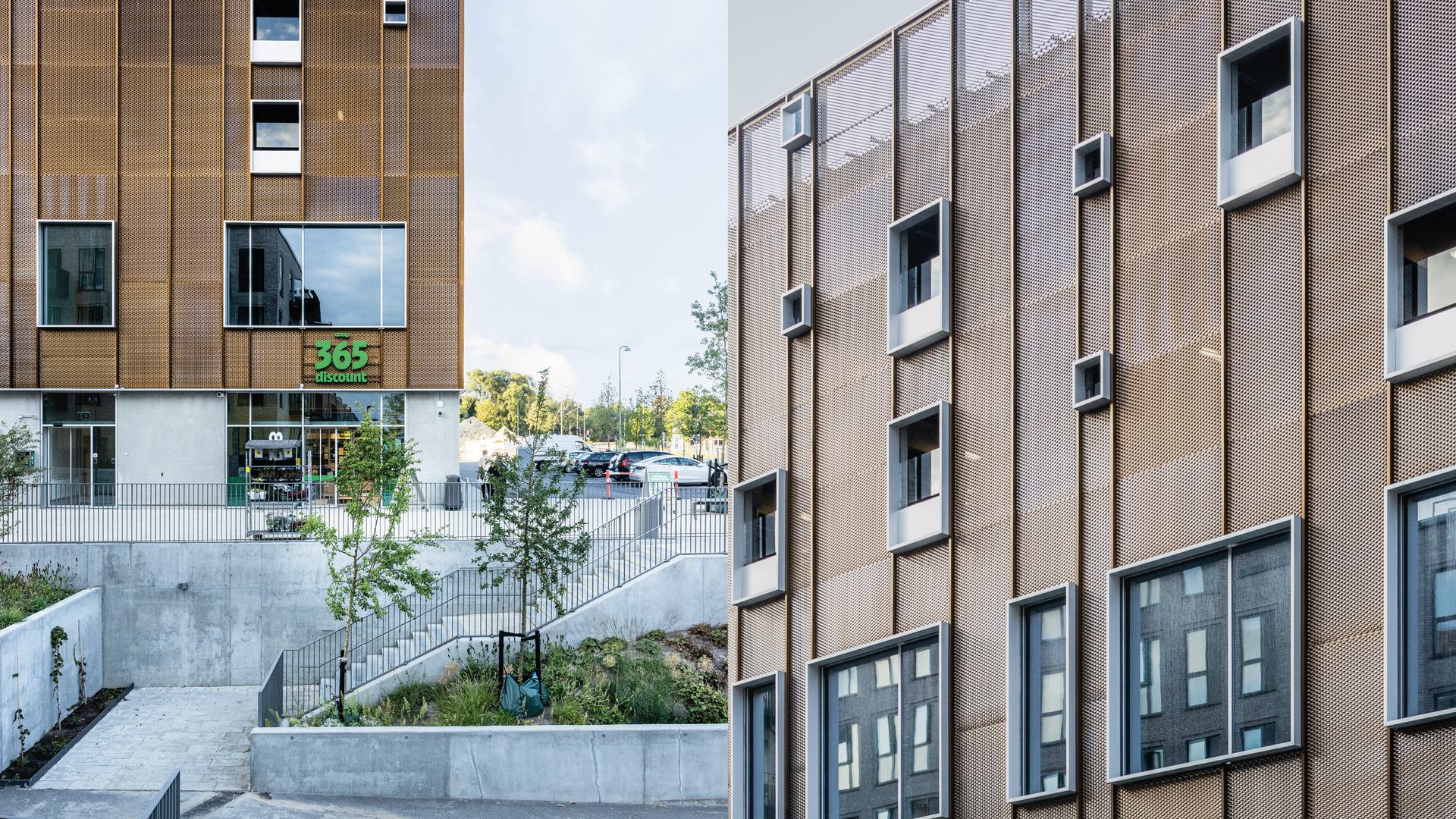 A neighbourhood defined by brick
Brickwork is a recurring theme in Frederiksbro's buildings, and they excel in defining the new district as both a solid, welcoming and cohesive whole. With the facades characterised by different details in the masonry, the brickwork also plays an important role in conveying the unique identity of the individual buildings.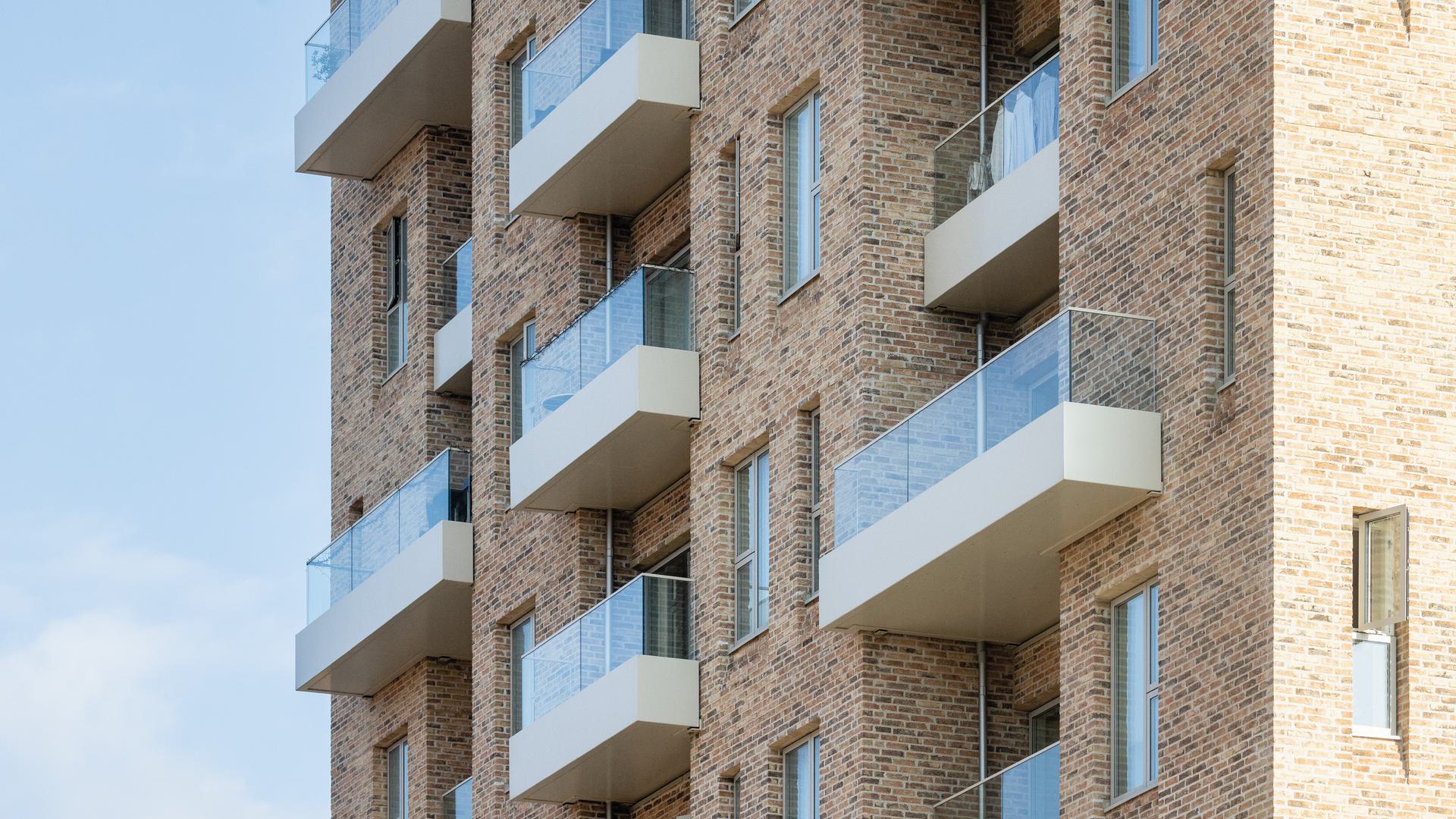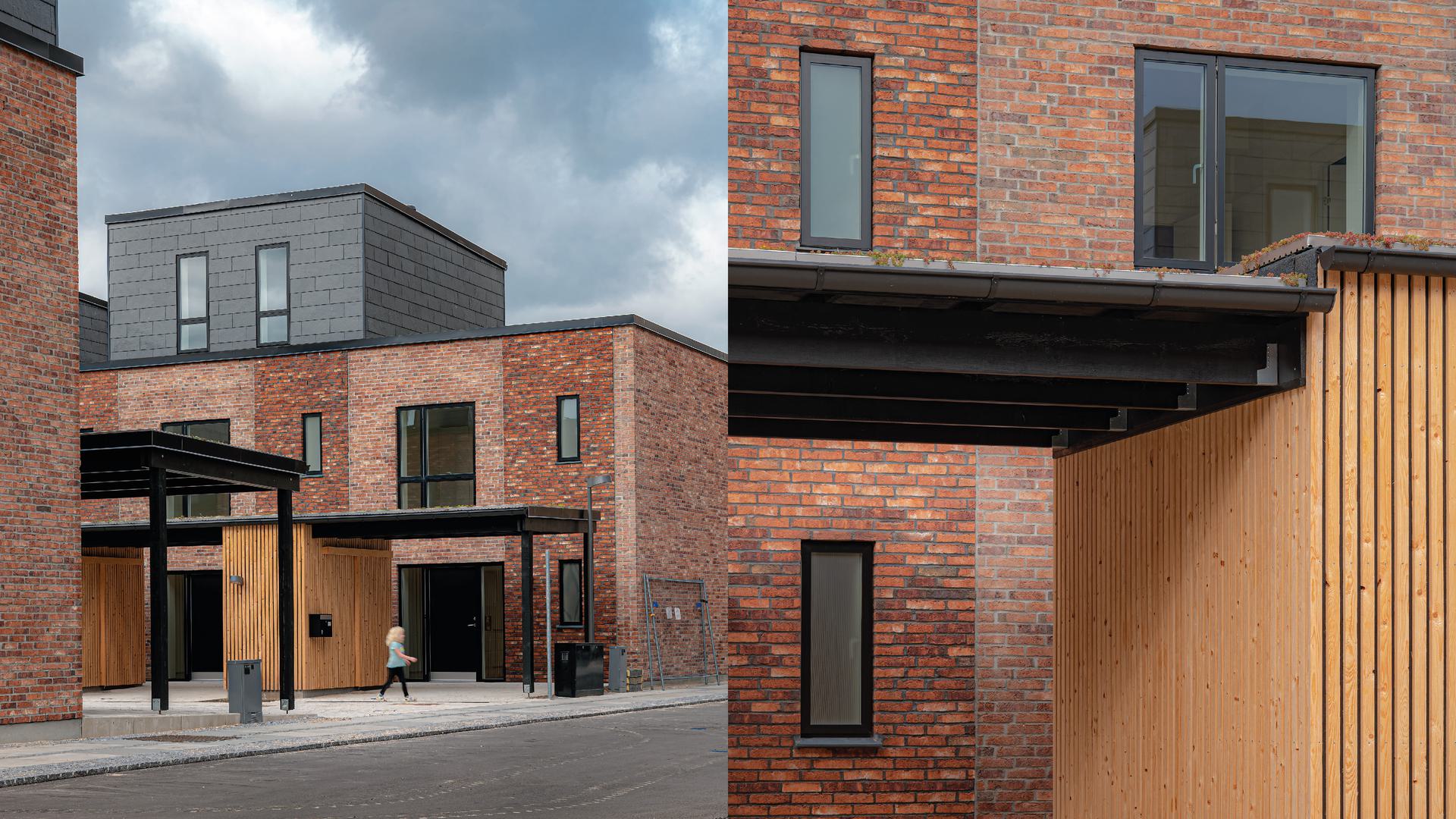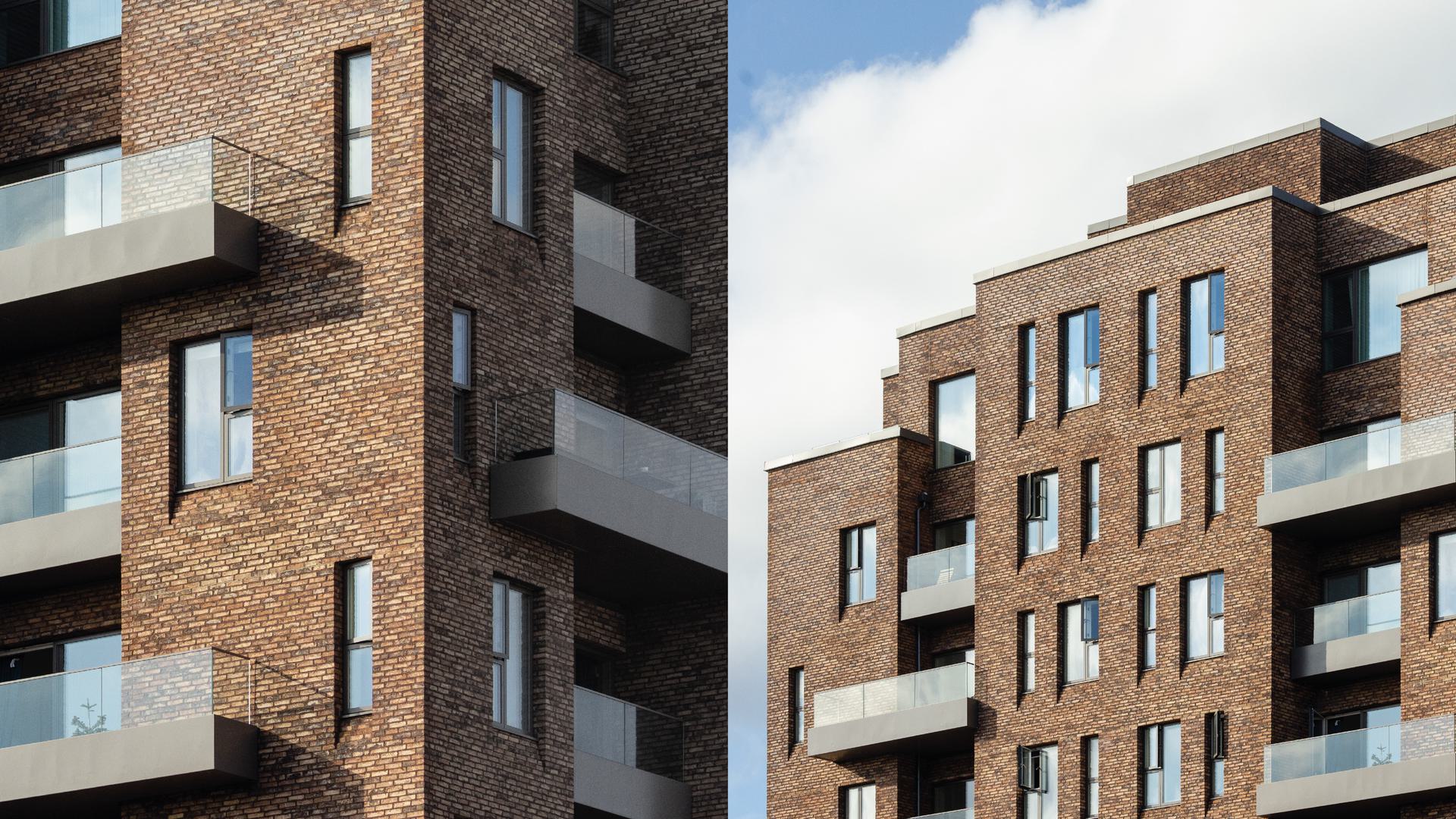 The final stage of the district's development
West of Frederikbro's park area, there is being developed the third and final stage of the district which has a special focus on urban spaces dedicated to pedestrians. Besides homes and commercial properties, there will also be built nursing homes for the district's elderly residents.
When the whole district of Frederiksbro is completed, there will be a total of 1,300 homes with room for 3,000 new residents in Hillerød.