Pakhusene
Probably the most community-fostering building in Denmark
Developer
Domis (phase 1)
Kilden & Hindby (phase 1)
PFA Real Estate (phase 2)
Acquisition
Private assignment in 2013
Status
First phase completed in 2016
Second phase completed in 2020
Contractor
Kaj Ove Madsen
Real estate developer
Kilden & Hindby (phase 2)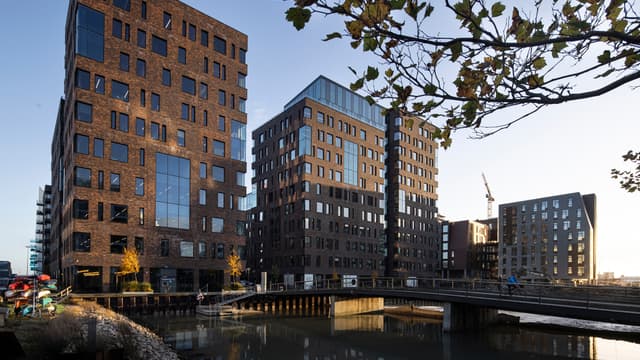 Pakhusene (in English 'the Warehouses') brings the sharing economy into the development of residential and office buildings. The result is a sustainable building based on community, benefiting businesses, locals and the city in general.
Teeming with life from early morning to late into the evening
Pakhusene is a striking and innovative construction project in eastern Aarhus; striking by virtue of its stringent lines, tactile brick facades and 40,000 square metres, and innovative by virtue of its focus on harnessing the many possibilities of the sharing economy, making it a sustainable powerhouse focused on community. It is a powerhouse that is teeming with life from early morning to late into the evening, and it is also the first building of the new harbour district to be awarded DGNB Gold certification.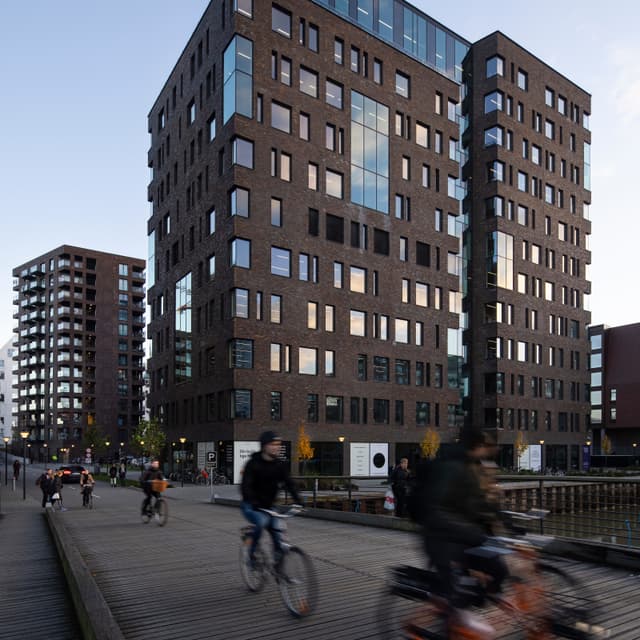 Shares a wide range of facilities
Inspired by the sharing economy, companies and residents have the opportunity to share a wide range of facilities such as a fitness centre with a sauna, harbour bathing area, canteen, meeting rooms and a large roof terrace. In the weekends, the meeting rooms can even be booked for social events, and the same goes for the canteen, which has already been used for weddings and confirmations. The overarching focus has been to design a building that is more than the sum of its parts and creates new possibilities for the development of the new harbour district.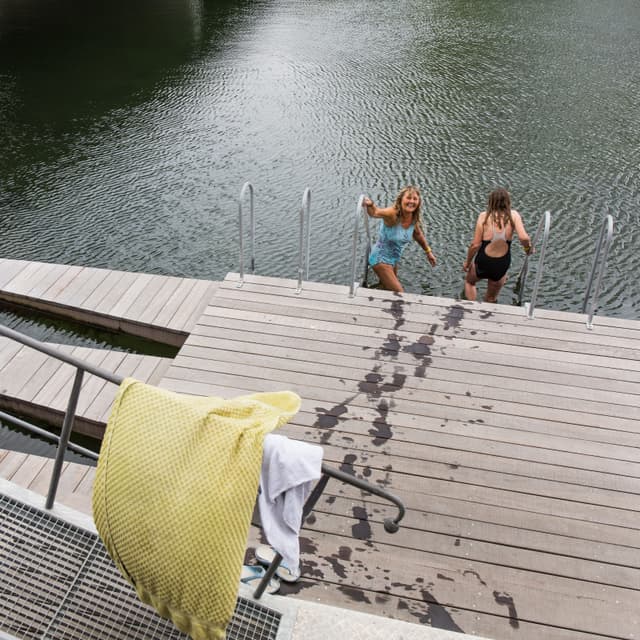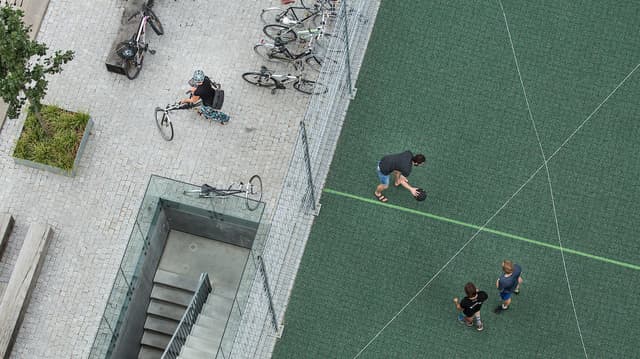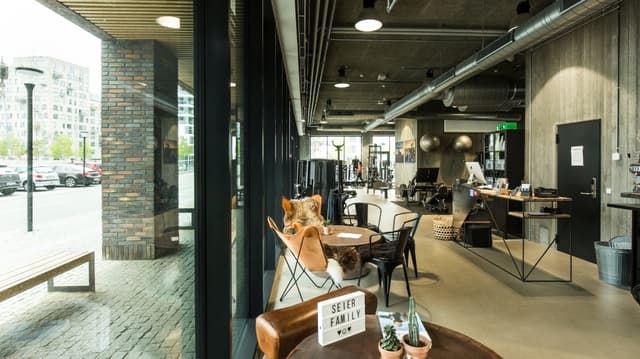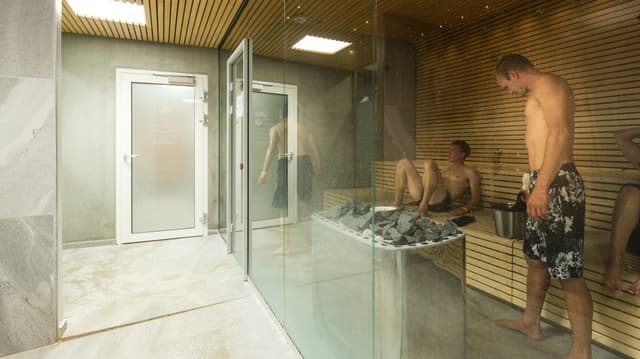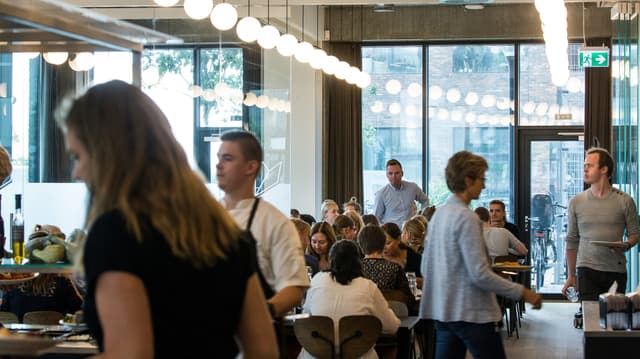 We have undertaken responsibility for the first stage of the office building of the future in the form of Pakhusene. With this type of high-quality construction, we will strengthen Aarhus' image as a business city while also ensuring that pension savers get a good rate of return on their investments.
Michael Bruhn / CEO at PFA Real Estate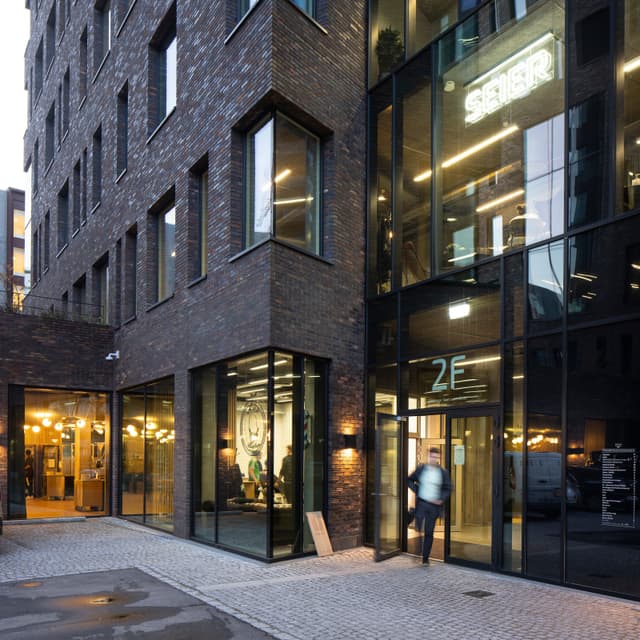 Inspired by the warehouses by the port
While in its content it is adapted to modern work life, Pakhusene are in their expression adapted to the port as a context - climatically and culturally. With the warehouse as typology, Pakhusene have thus taken inspiration from the architecture that characterized the classic harbour environment, but translated the typology into a modern expression - at once solidly anchored and openly inviting in its expression. With its brick architecture, Pakhusene are at the same time adapted to the harsh climate of the harbour, so that it looks just as beautiful tomorrow as it does today.