The KLP Building
Forming Oslo's new waterfront
Developer
Oslo S Utvikling AS
Assignment
Private assignment in 2006
Consulting team
Multiconsult
ECT
Erichsen & Horgen
NEAS Norsk Brannconsult
RIA
GeoVita
Award
Nominated for Oslo Municipality's Architecture Prize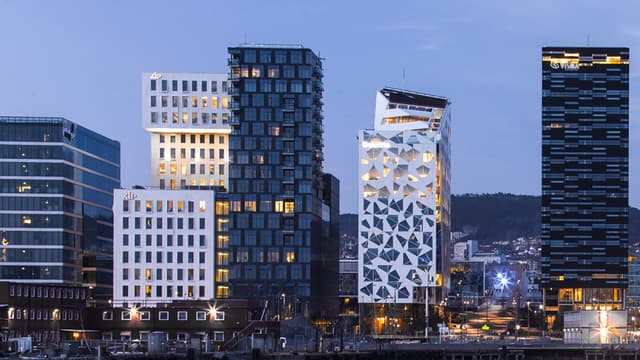 The KLP Building stands as a landmark for the development of Oslo's former industrial harbour into a modern and integrated part of the city. It is part of the Barcode Project on the waterfront, where the building not only rises over the waterfront as the first combined residential and office building, but also forms the city's new skyline.
Where the city meets the fjord
The KLP Building stands amongst the other Project Barcode buildings, adding new qualities to the area where the Norwegian capital meets the fjord. Where once heavy industry separated the city from the fjord, now there is a modern harbour district with homes, shops, restaurants and offices spread along the waterfront across the buildings. This is also true of the KLP Building, where the street-level shops meet the city at the ground floor while the KLP group's head office is spread out across open plan offices in the floors above.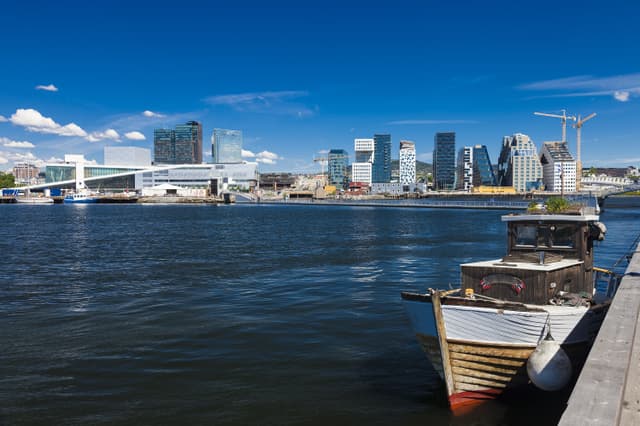 Towering high above the city
The 10 upper floors contain 53 flats ranging in size from 34 to 118 sqm and designed to take full advantage of the view over the city and fjord. Accordingly, each flat comes with its own private balcony, while the green roof terraces on both the 9th and 19th floor provide residents and workers with a place to meet, relax and enjoy the view high above the city. The roof terraces make up two of the building's total of five roof surfaces, all of which are covered in sedum as part of the building's sustainable focus.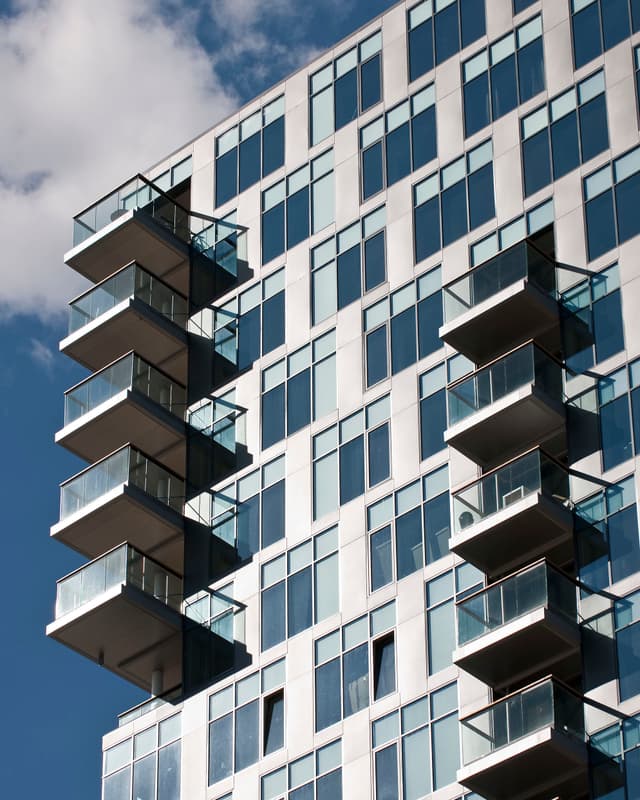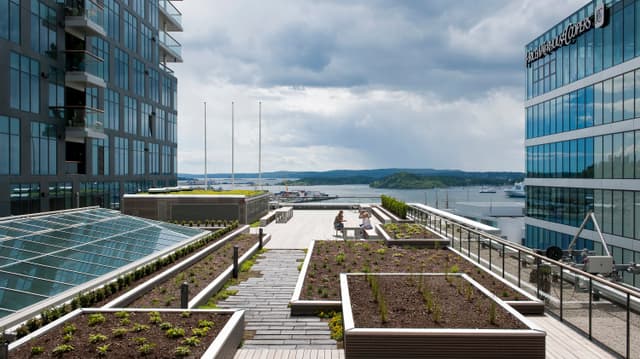 As a way to reduce the scale of the building and adapt it to the city's new skyline, the

KLP

Building appears as two separate buildings.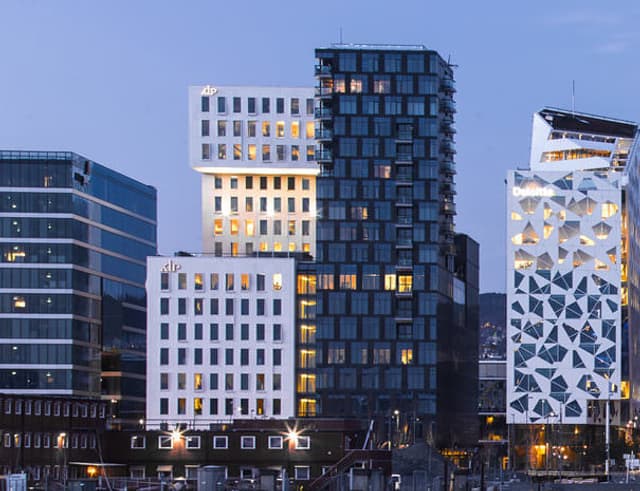 Divided into two buildings
As a way to reduce the scale of the building and adapt it to the city's new skyline, the KLP Building has been divided into two buildings connected by a glass arcade. The west building has been designed as a light granite block, distinguished by its cantilevered windows and appearing as though it has been chiseled out of a single piece of granite, bringing to mind the Norwegian mountains. In contrast, the east building rises upwards as a light, transparent structure which reflects the water and sky. With its contrast-filled main concept, the KLP Building encapsulates the very essence of the local context with the water, sky and mountains along the fjords.