The Bikuben Student Residence
Rethink the social environment of student life
Location
Copenhagen, Denmark
Acquisition
Winning proposal in project competition in 2005
Award
Copenhagen Municipality's Building Award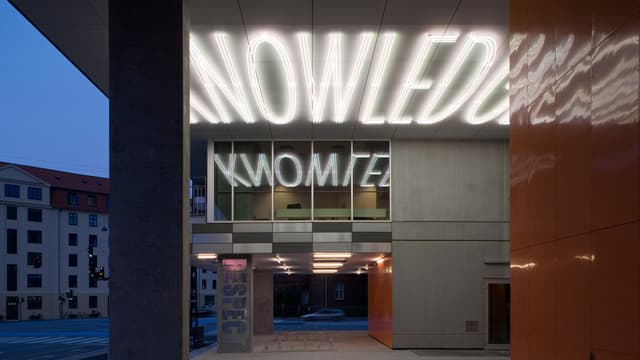 The vision behind the Bikuben Student Residence is to rethink the social environment of student life and to expand the possibility that communities can arise in a broad social network. By creating an inspiring spatial environment and maximise the opportunities for fellowship the dormitory seeks to avoid the loneliness and lack of social relationships that many students highlight as a problem with their current housing situation.
Strengthens community
In order to satisfy the project's social vision the design process entailed working closely with anthropology students from the University of Copenhagen. This has resulted in a dormitory with a strong architectural identity which reflects the dormitory's bearing idea of community and is designed on the basis of an overall concept that is carried further down in scale to the functional level.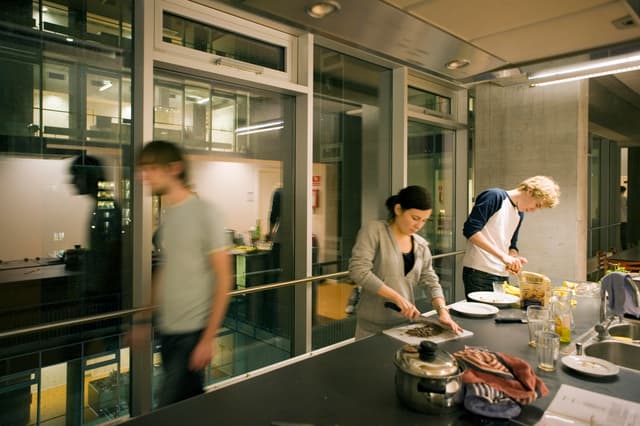 Connects different facilities
The Bikuben Student Residence appears as a cube, but is actually a double helix which in its path around the central axis in the form of a courtyard provides space for various indoor and outdoor spaces. The kitchens, living areas, gym, laundry facilities and roof garden are therefore staggered at different levels where the kitchens and common areas are oriented inward toward the central courtyard. The dormitory thereby avoids the classic dormitory corridors and instead creates a space where access to the rooms is linked directly to the social meeting places.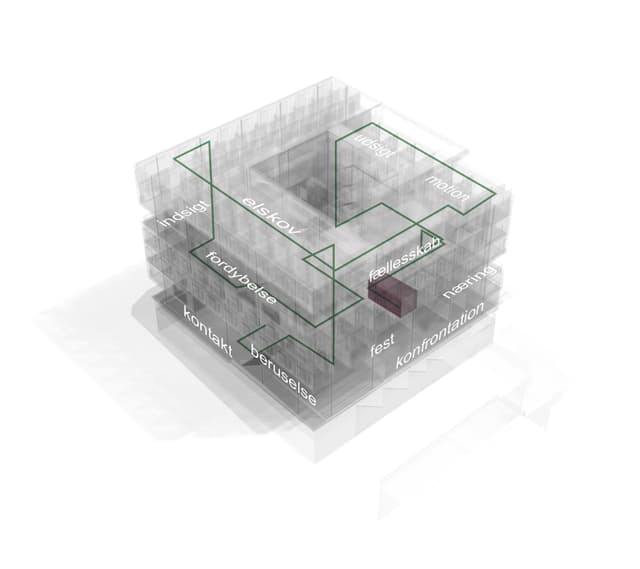 The Bikuben Student Residence enriches the urban space. It is known for its youthful expression and the orange incisions into the façade create a distinctive architectural feature.
Copenhagen Municipality's Building Award