Home for Life
Where the electricity meter runs backwards
Location
Lystrup, Denmark
Acquisition
Private in 2005
Engineer
Esbensen Rådgivende Ingeniører
Awards
Bo Grøn Prisen
Green Good Design Award
Home for Life is the world's first Active House. It is a place where the electricity meter runs backwards, and where the energy, environment and indoor climate work together to create the best conditions for both people and the environment.
Environmental benefits
Solar collectors, solar panels, heat pumps and other innovative solutions make it possible for the house to produce more energy than it consumes. With an expected energy surplus of 9 kWh/m2/year, it takes the house 35 years to produce the same amount of energy used to produce the building materials. In other words, it is designed to give back more to the environment than it takes.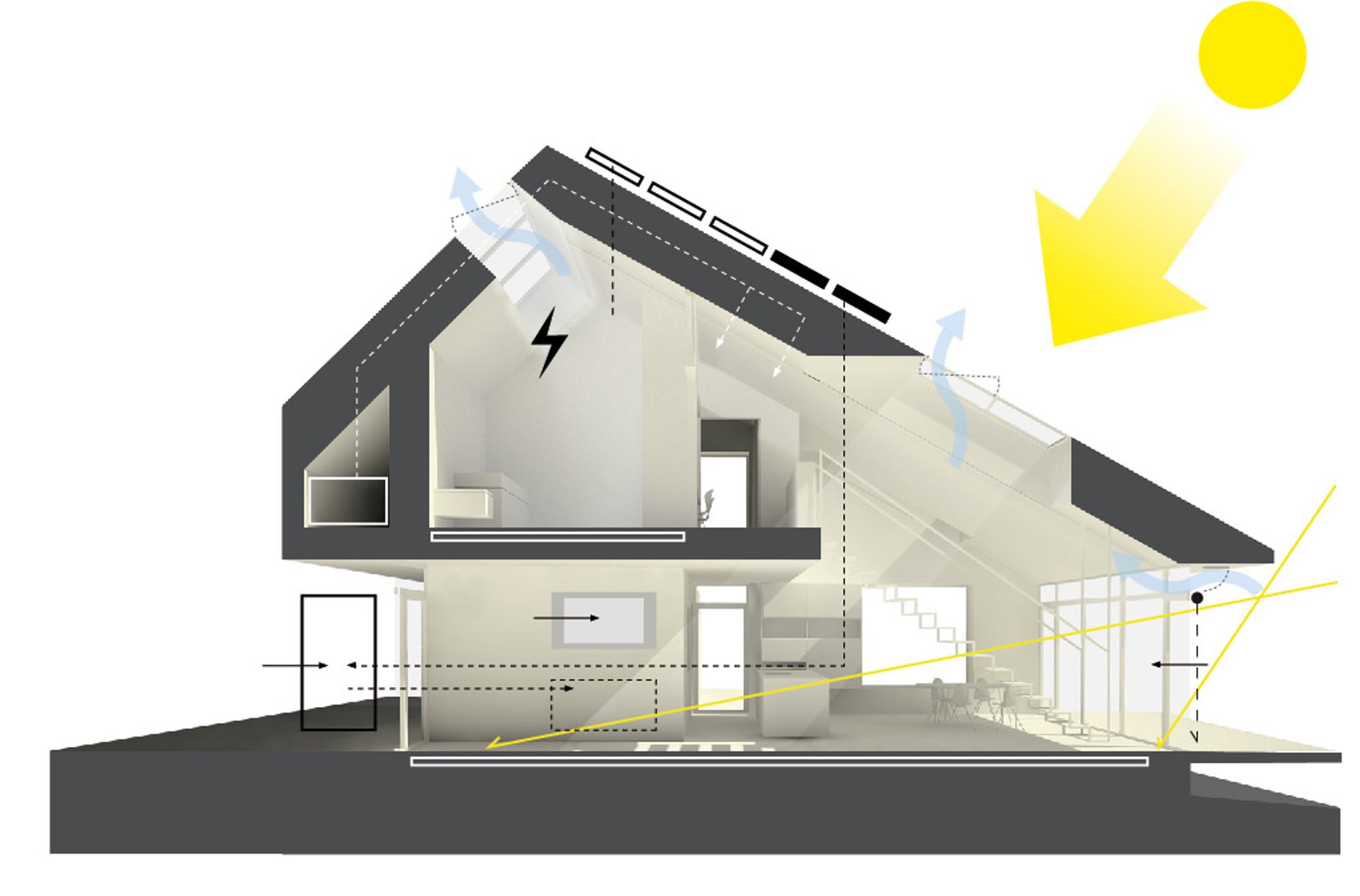 Sustainable from the inside out
The house is constructed on solid timber, and its facade is clad with natural slate, while the mosaic floor tiles are made of recycled glass, and the windows use energy-saving glass technology. In addition, the window area makes up 40 percent of the total floor area, which is double the area compared to a traditional single-family house.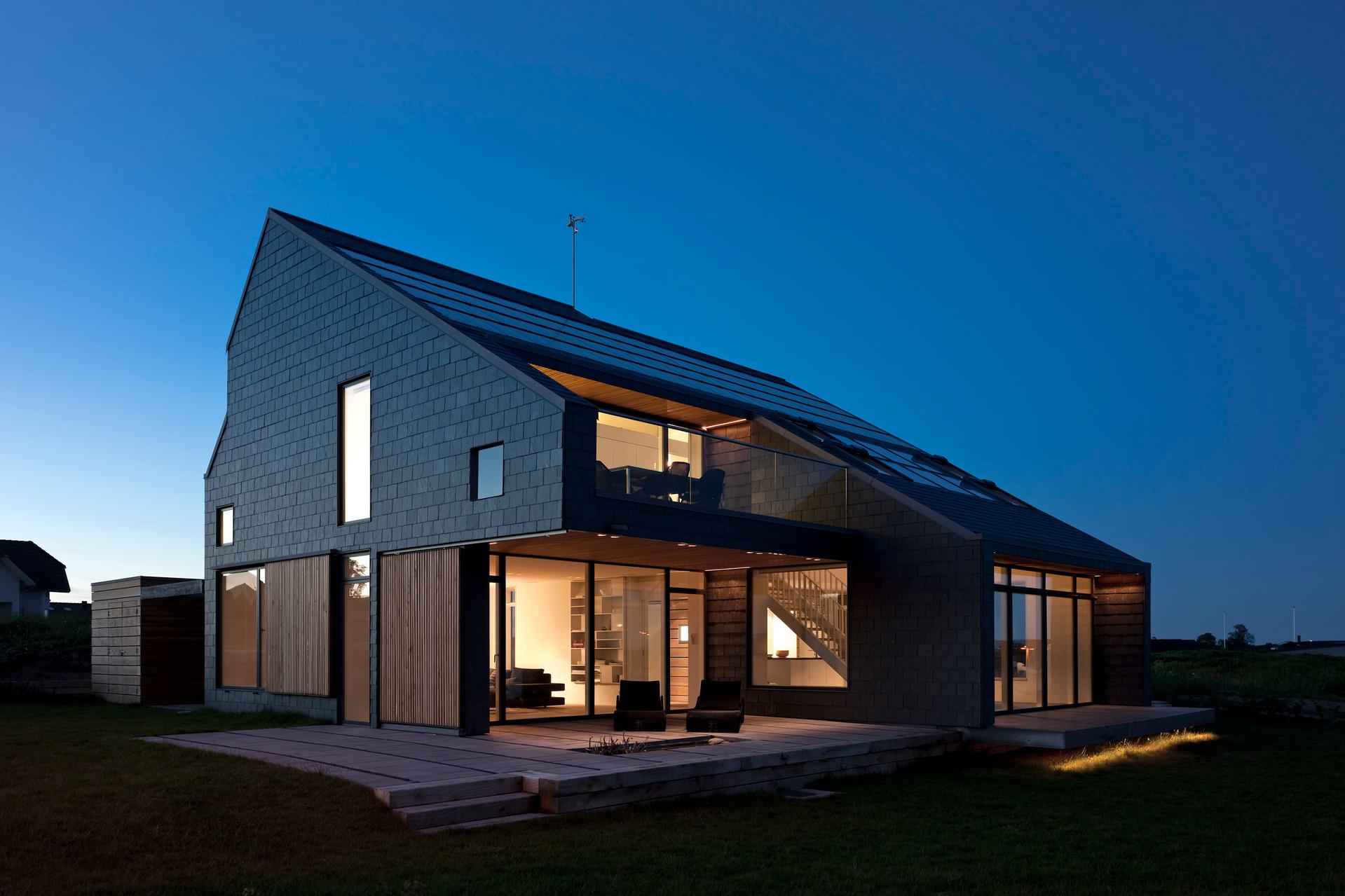 Healthy indoor climate
In addition to reducing energy consumption, the house also improves the indoor climate and enhances the well-being of its users. Light and ventilation are key factors when it comes to comfort and health, which is why the house makes full use of daylight. Moreover, there are integrated sensors in every room to measure heat, humidity and CO2. And lastly, the facade automatically adjusts to the seasons, bringing fresh air into the house.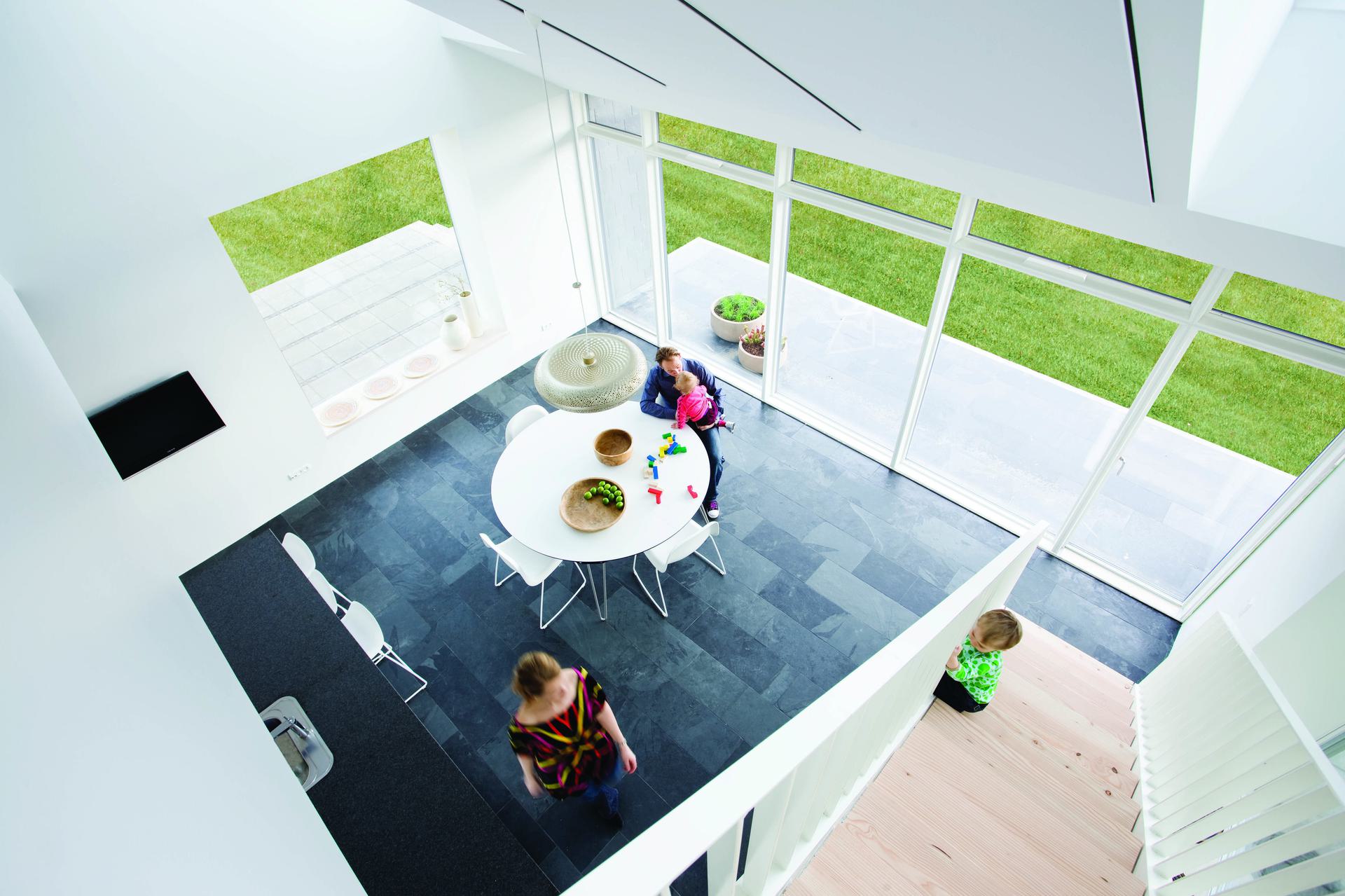 With Home for Life, the development of low-energy houses has come a long way. The house is beautifully designed, serving as inspiration for new homes and renovation projects alike.
Erik Rimmer / Editor-in-Chief - Bo Bedre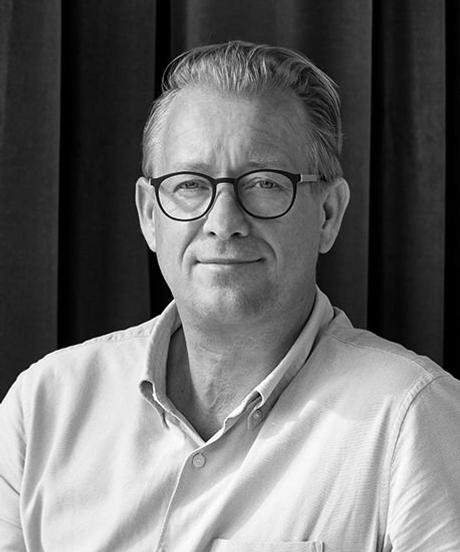 Anders Tyrrestrup
Founding Partner / CINO / Architect MAA
Aarhus, Stockholm
aty@aart.dk
+45 25 32 32 78