Location
Aalborg, Denmark
Competition
Winning proposal in OPP-competition by Region Northern Jutland
Landscape Consultant
Sundhedslandskab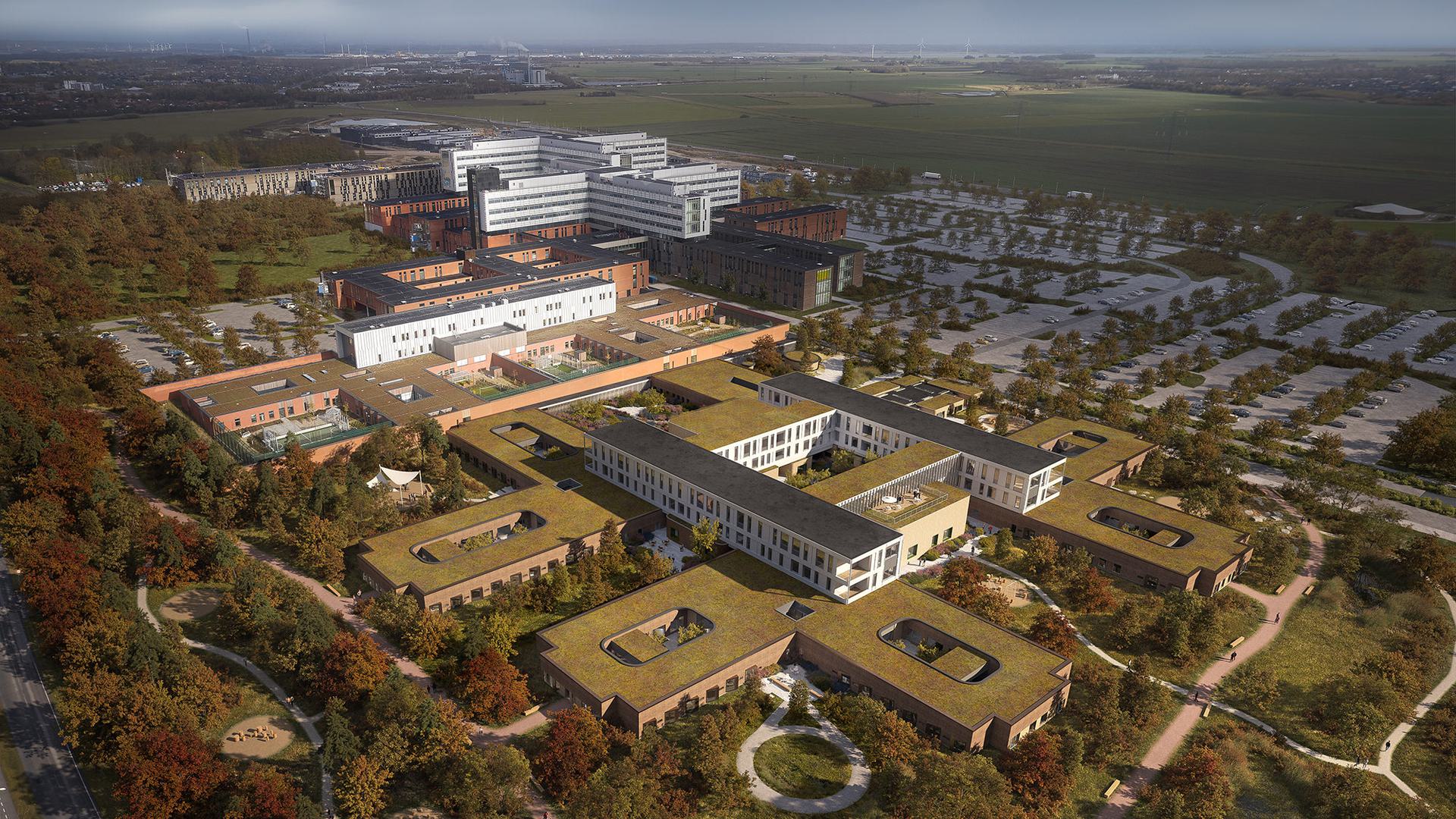 The vision of the second stage of the new psychiatric hospital in Aalborg (NAU) is to create an innovative and safe treatment environment where the needs and conditions of different psychiatric specialties are taken into account from start to finish. Safety and nature are key words in the design of the facility, which, with its bright interior and the inclusion of green recreational spaces, aims to create meaning in the everyday life of its patients, giving them the courage to return to society.
Creating a unified and strengthened psychiatric unit
As an integrated part of Aalborg University Hospital, Stage 2 brings together psychiatry and somatics in North Jutland, creating opportunities for coordinated patient pathways and efficient work flows between the various specialized departments. In addition to the adult psychiatric ward, Stage 2 includes the entire child and adolescent psychiatry, as well as a brand new ward for eating disorders. In addition, a separate hospital school is being built for children in somatic and psychiatric care.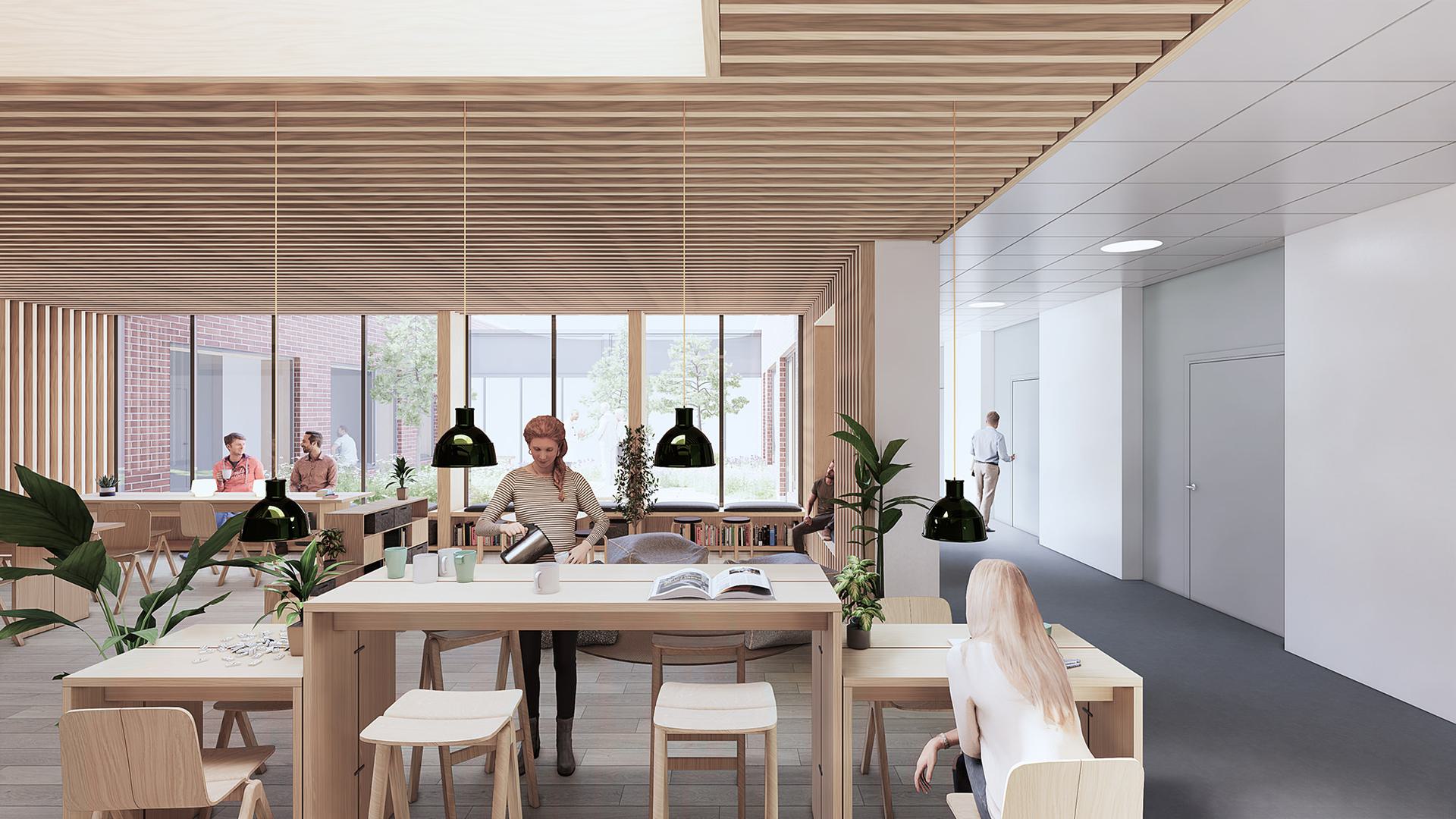 Open and welcoming spaces
The aim of the project is to create an open and welcoming architectural space, facilitating the return of patients to everyday life. Upon arriving at the psychiatric hospital, the patients and their families will be greeted by a scaled-down, bright and open space with a safe and friendly atmosphere, far from the clinical and closed institutions of the past.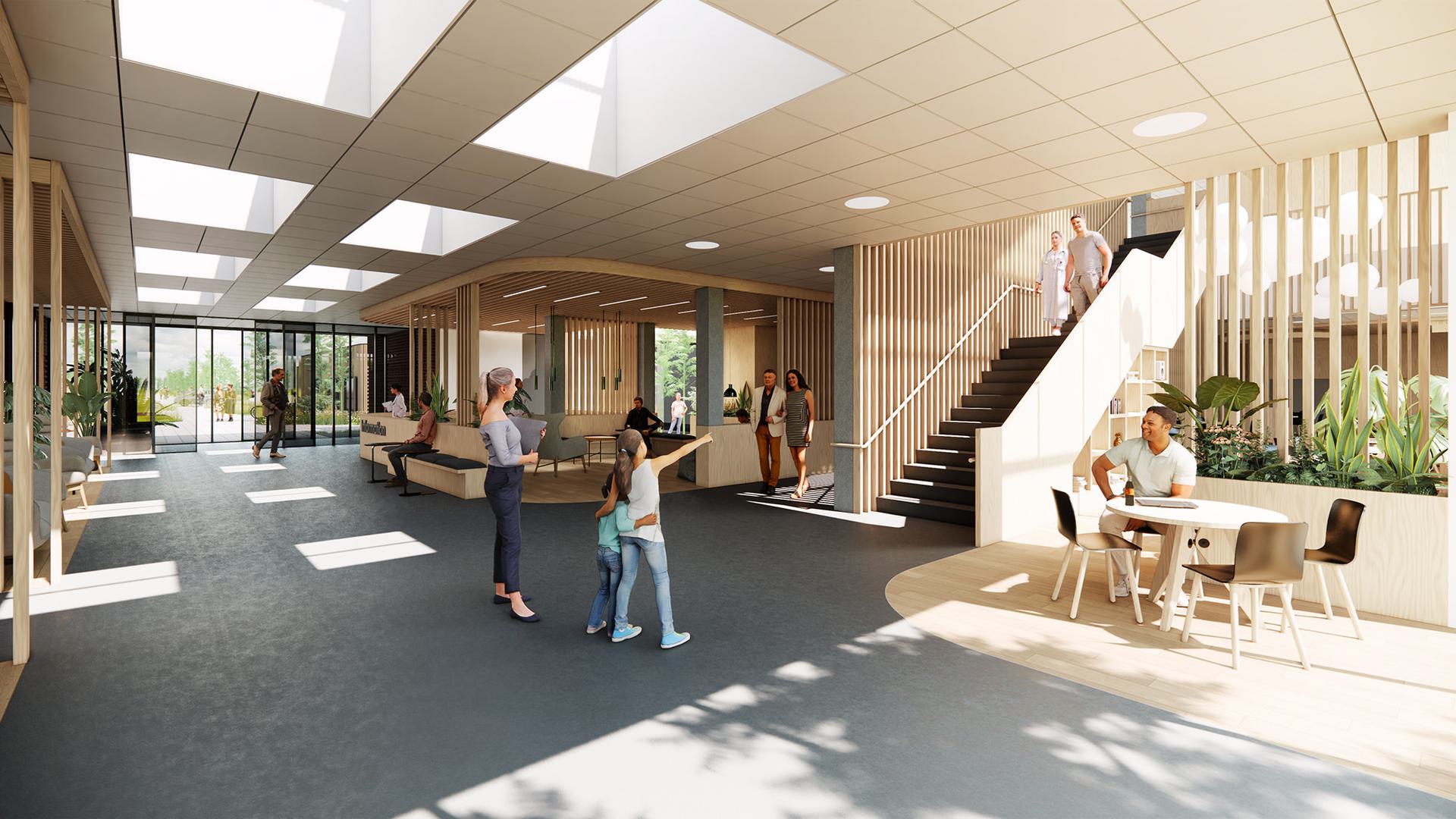 Incorporating nature
Research shows that close contact with nature helps promote patient recovery and staff well-being. That is why the new psychiatric hospital is being developed in connection with nature. All the sections will have easy access to and views of a number of courtyard gardens, which, with their various landscapes, allow for a wide range of recreational activities in a sheltered environment. Moreover, the courtyards allow daylight to penetrate deep into the building, establishing a recurring architectural motif and ensuring that no matter where you are, the outdoors is never far away.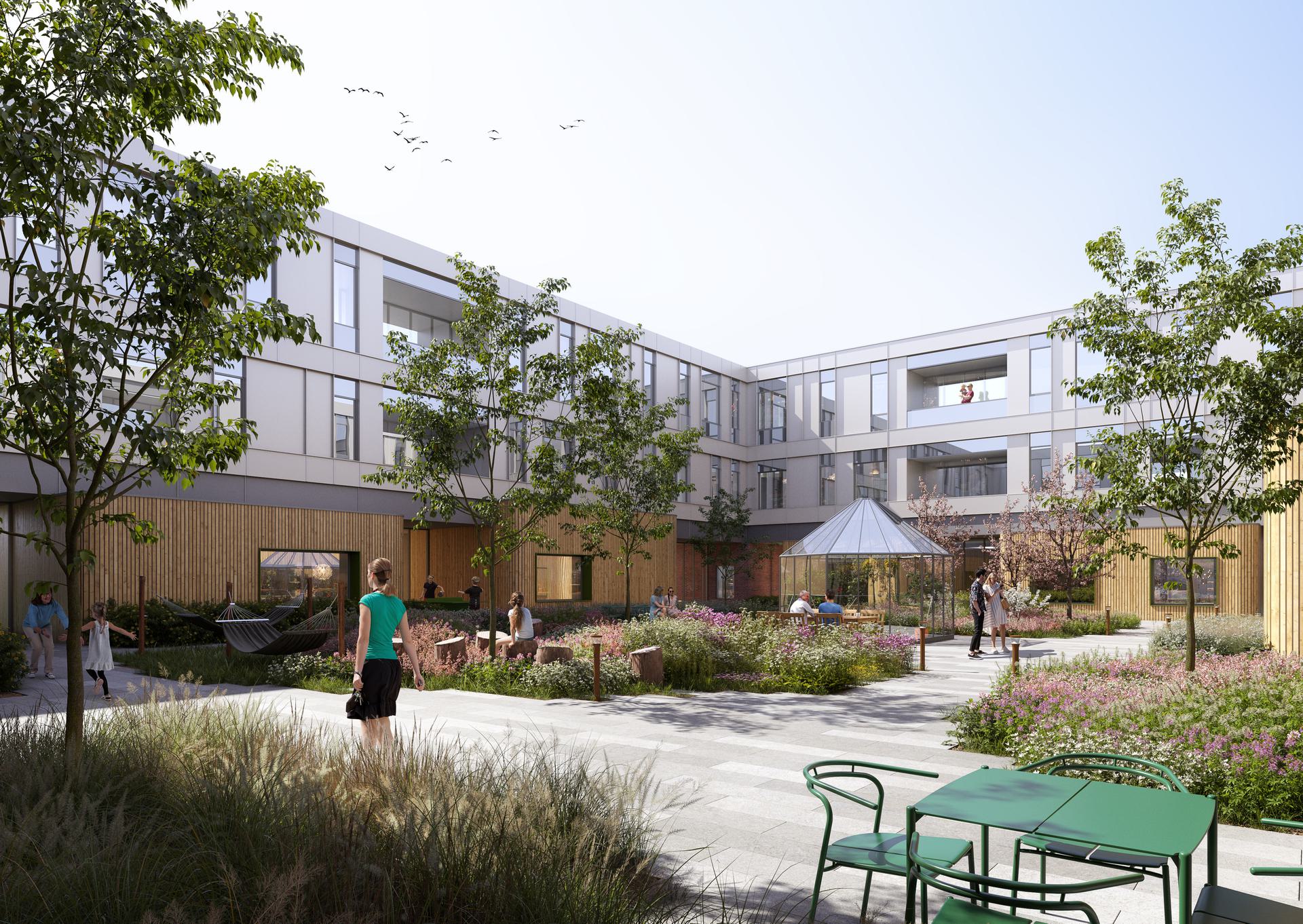 Understanding the user
With our winning proposal, we draw on not only our in-depth knowledge of healing and healthcare architecture, but also on the latest scientific knowledge and the patients' own experiences. Before putting our pen to the paper, we conducted a number of anthropological field studies and interviews with patients, relatives and staff to gain valuable insights into the needs and well-being of the users, which we have incorporated into the development of the new psychiatric hospital. Throughout the process, our goal has been to create a safe and healing treatment environment that combines functionality and efficiency with a strong understanding of patient needs and staff well-being.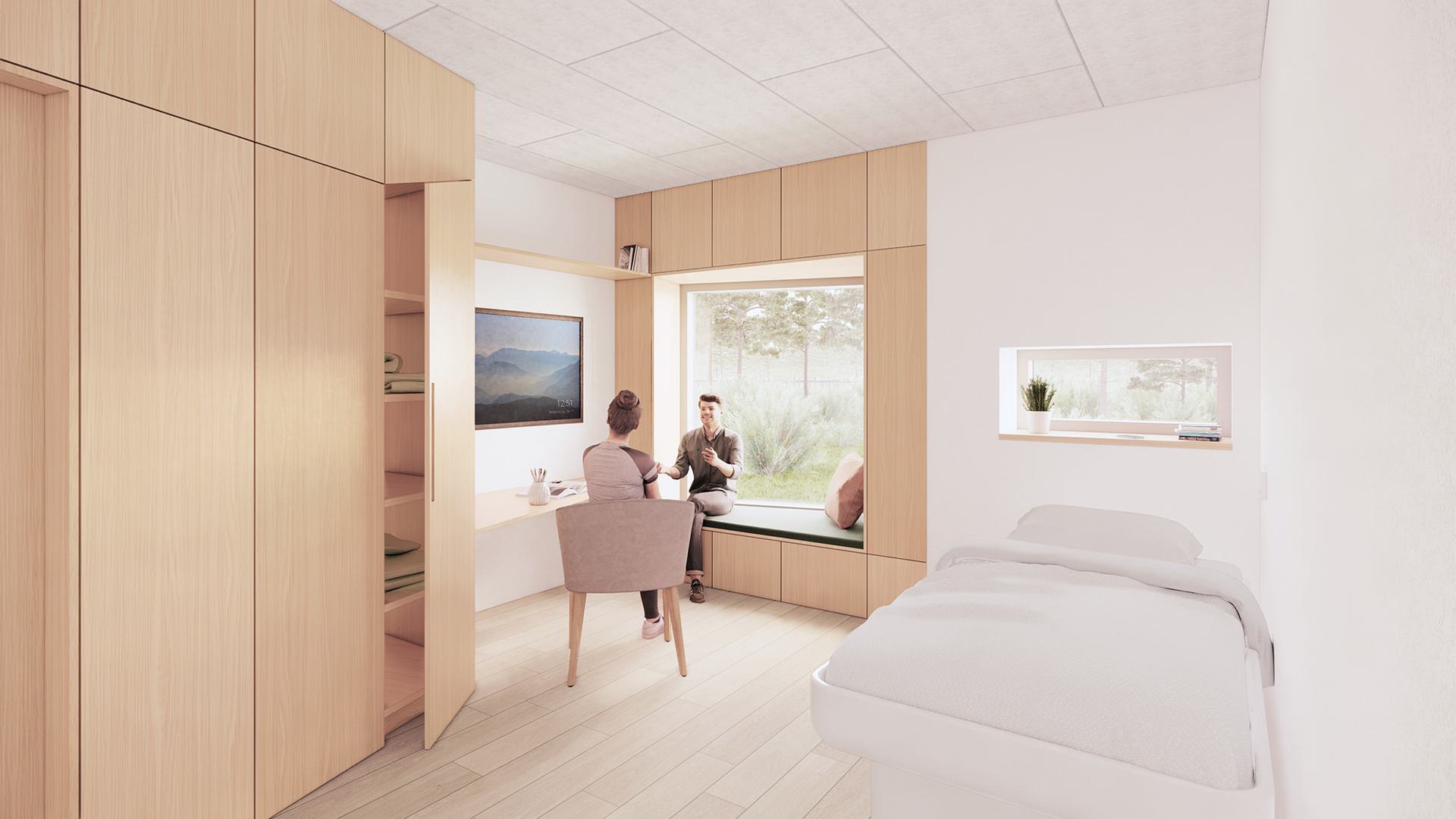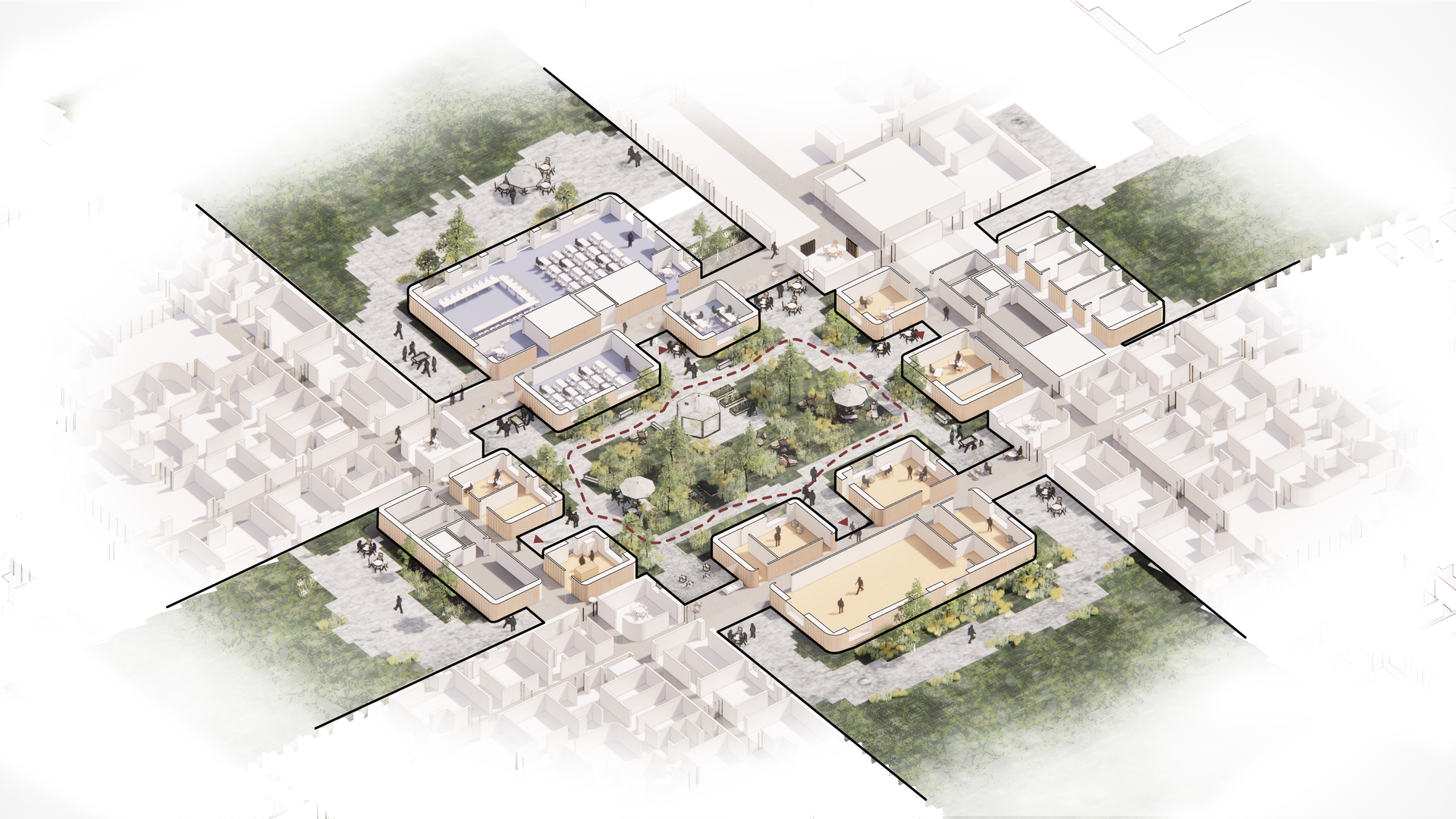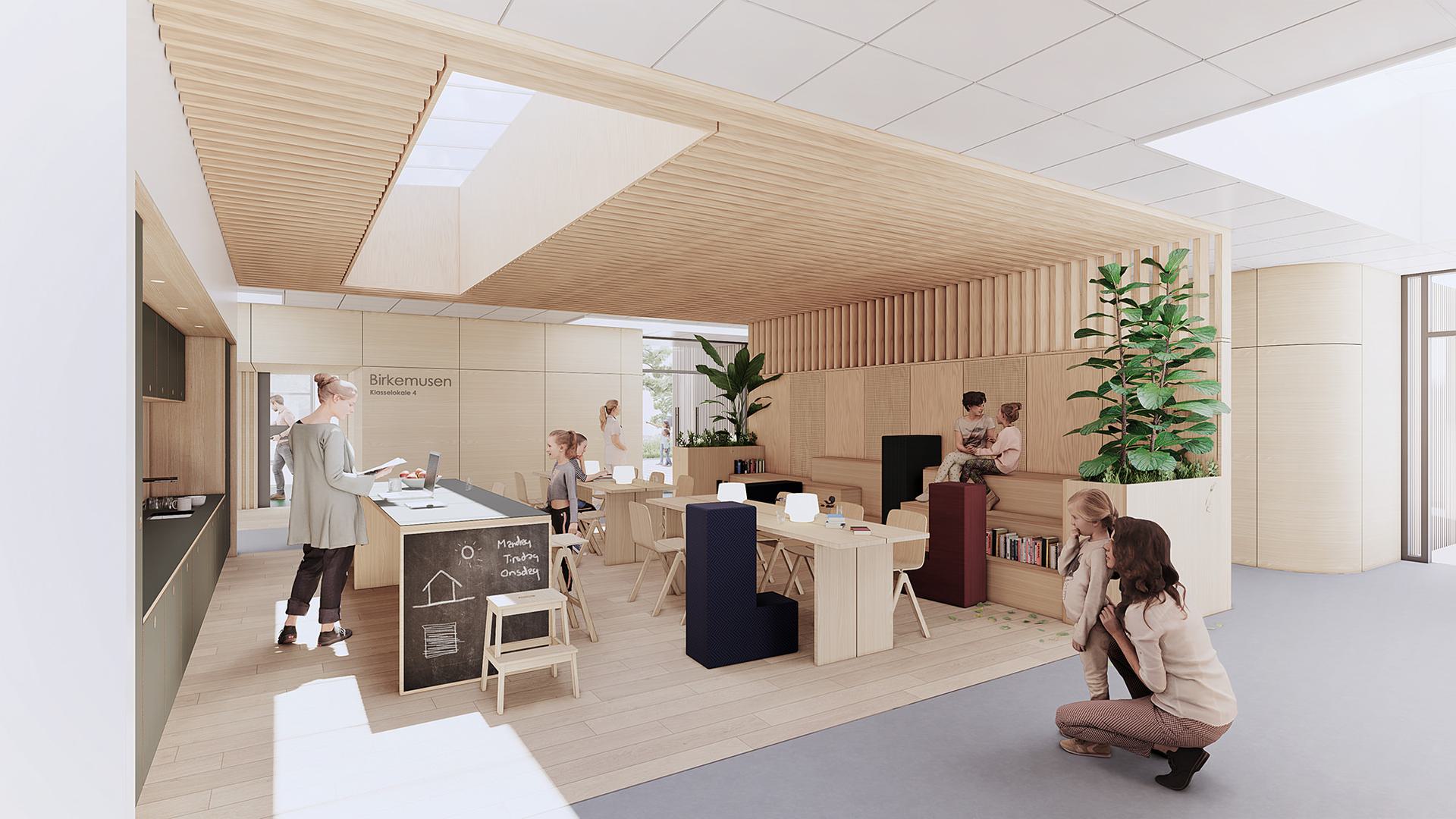 Nanna Flintholm

Group Partner / Head of AART+ / Architect MAA

Copenhagen

nfl@aart.dk

+45 41 96 35 42

Anders Tyrrestrup

Founding Partner / CINO / Architect MAA

Aarhus, Stockholm

aty@aart.dk

+45 25 32 32 78