The New Hospital in Western Denmark
One of Denmark's new super-hospitals
Location
Gødstrup, Denmark
Developer
Central Denmark Region
Acquisition
Winning proposal in project competition in 2011
Architect
AART
Arkitema
NORDIC
NSW Arkitekter
Comsultant
Hospitalitet
Arup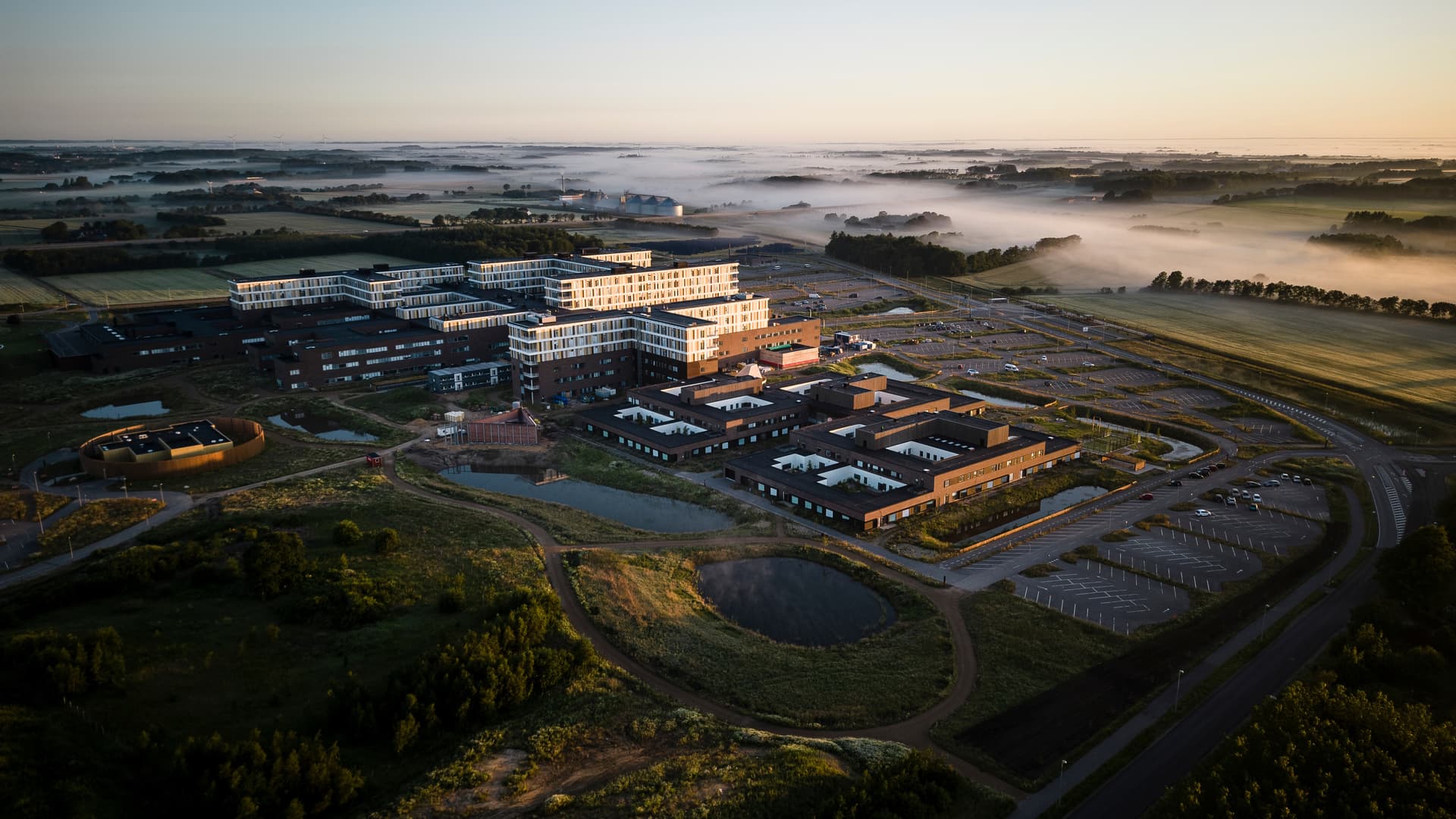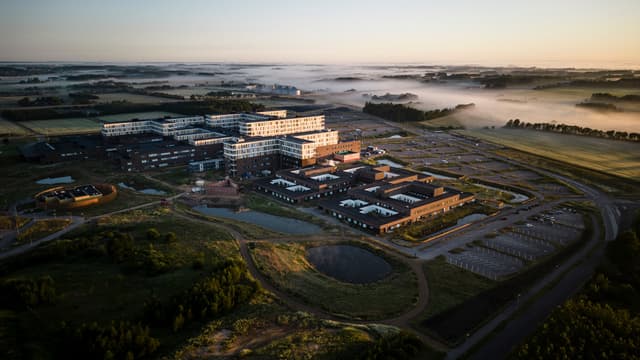 The vision behind the New Hospital in Western Denmark (in Danish 'DNV-Gødstrup') is to create a modern hospital that is capable of truly world-class therapeutic and operational efficiency while also being perceived as a safe, welcoming environment for patients, relatives and staff.
Creating synergy across workflows
To ensure efficient workflows, the project creates close contact across all departments and clinical specialist disciplines. As a result, the patient is only a short walk away from diagnostic imaging and outpatient care, but the general idea is for the specialist to go to the patient rather than the other way around. Concentrating the transport routes in this fashion results in a hospital that puts the patient at the centre and where the proximity to clinical specialists helps ensure a quick and accurate diagnosis.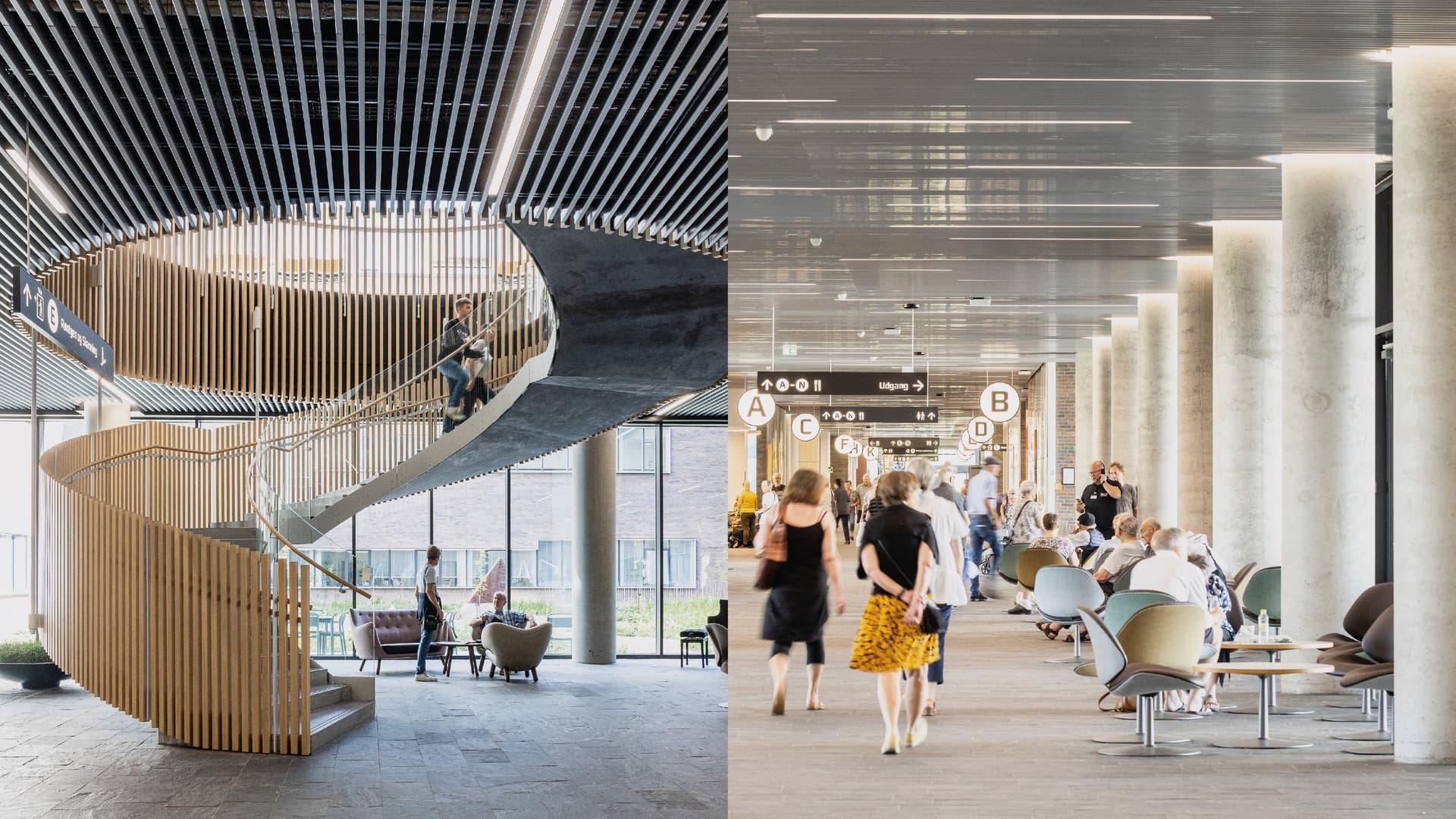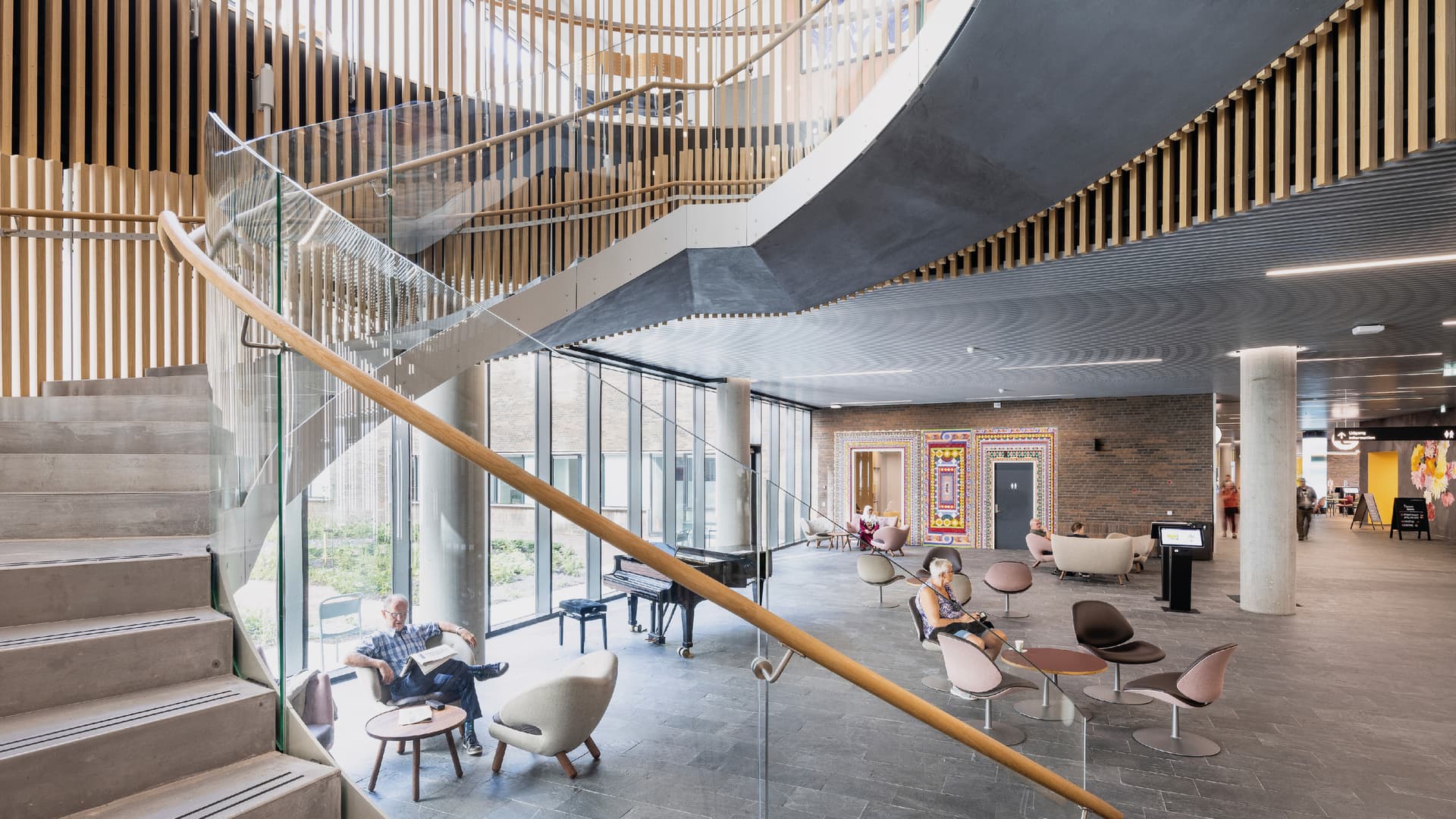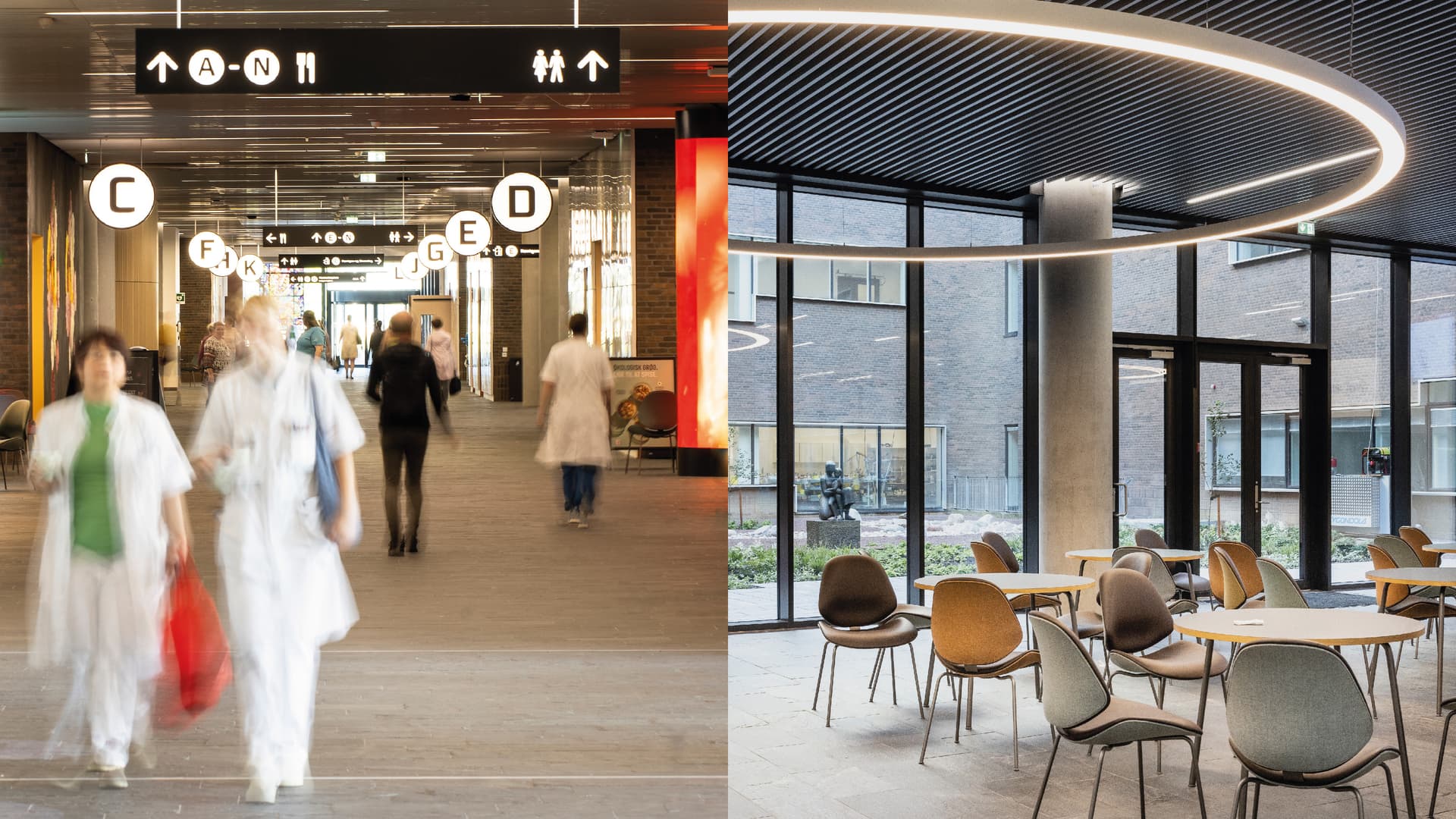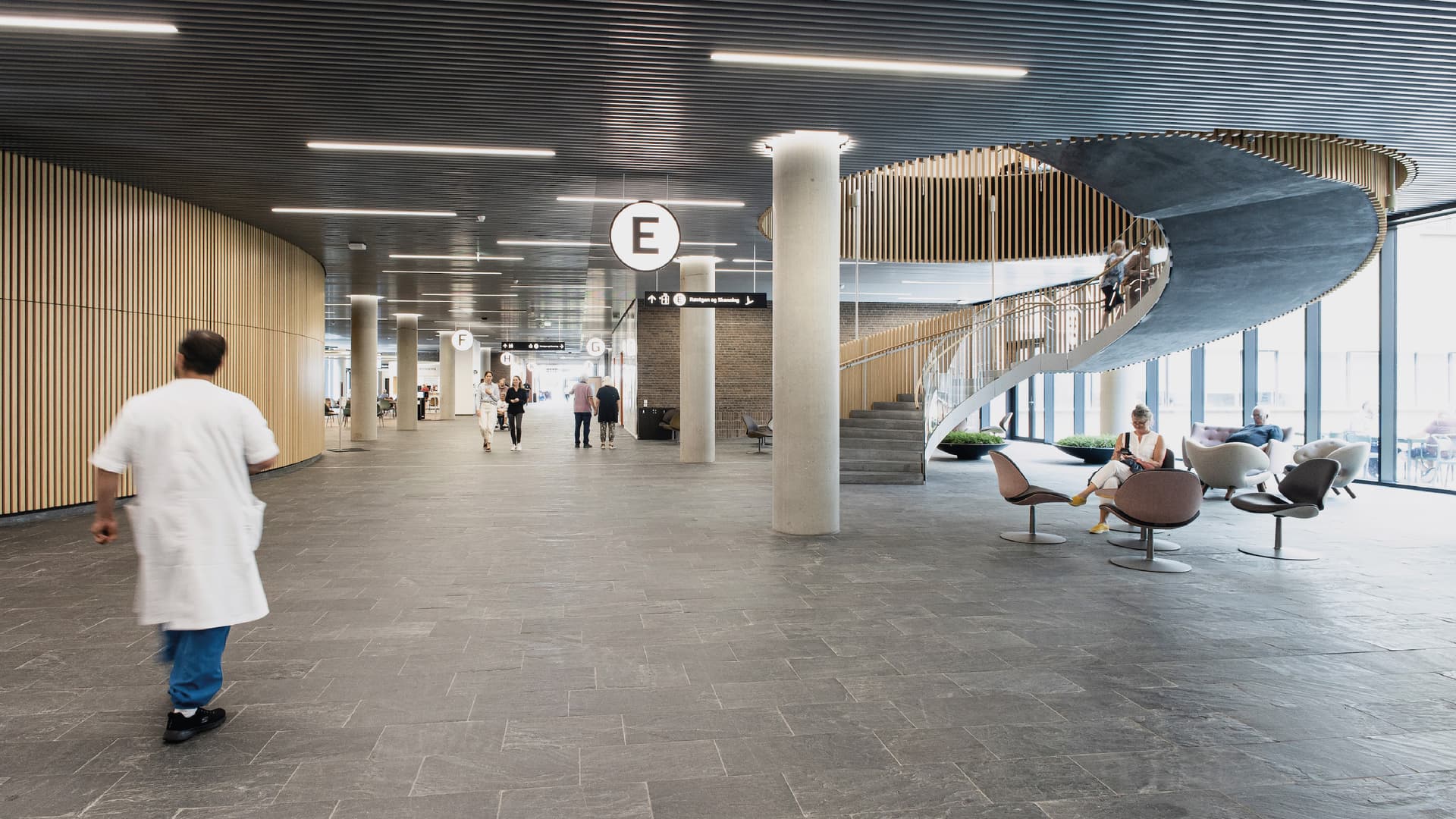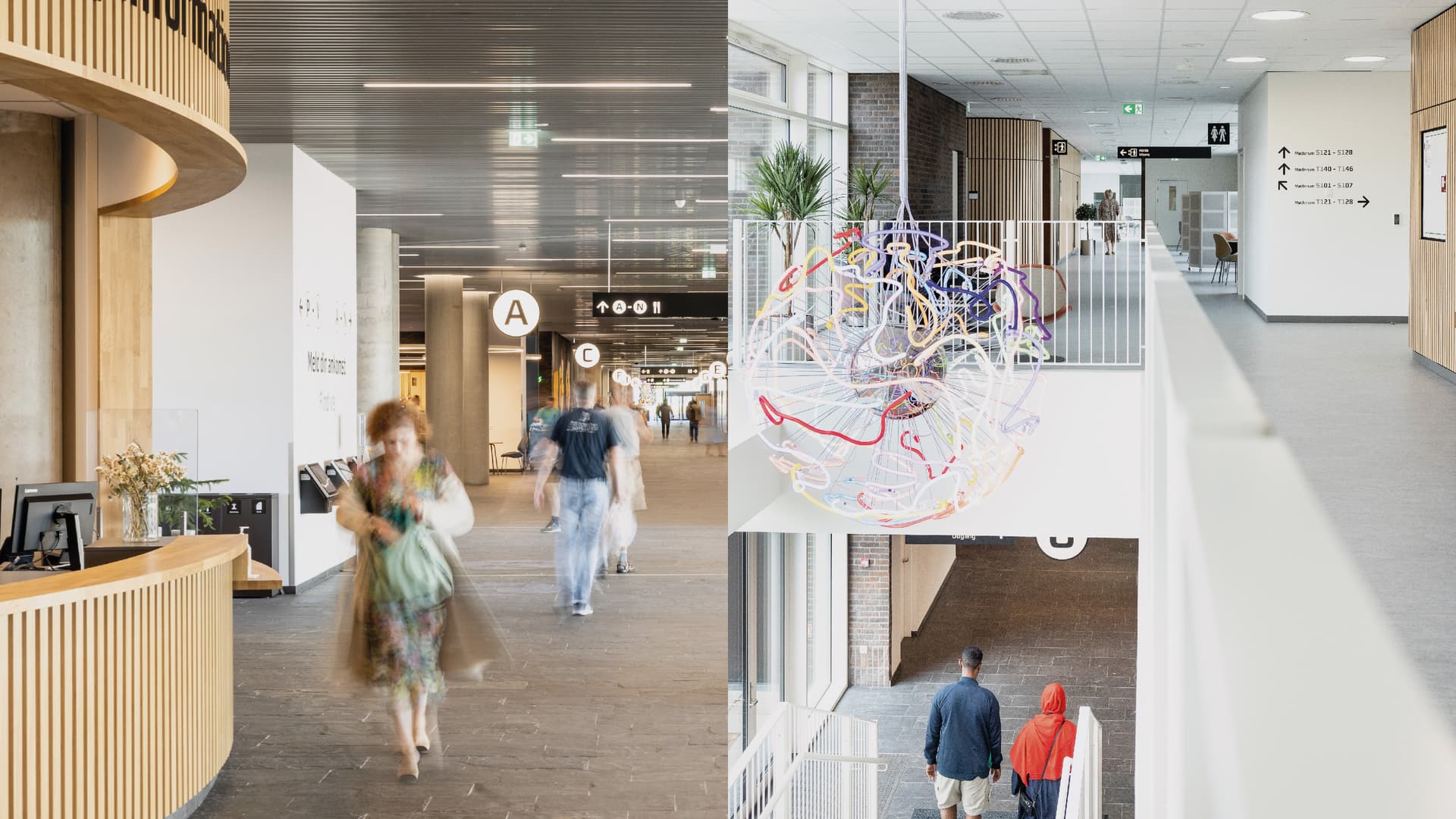 Promotes patient recovery
Research has shown that close contact with nature helps promote patient recovery and staff wellbeing. The project has accordingly attached importance to creating a strong relationship between the hospital and the West Jutlandic landscape, which guides the inspiration for the uniqueness and evocative nature of the proposal, using materials that leads the mind away from the traditionally clinical hospital and towards a safe and homely atmosphere. The contact with the great Jutlandic horizon has resulted in a clear architectural concept.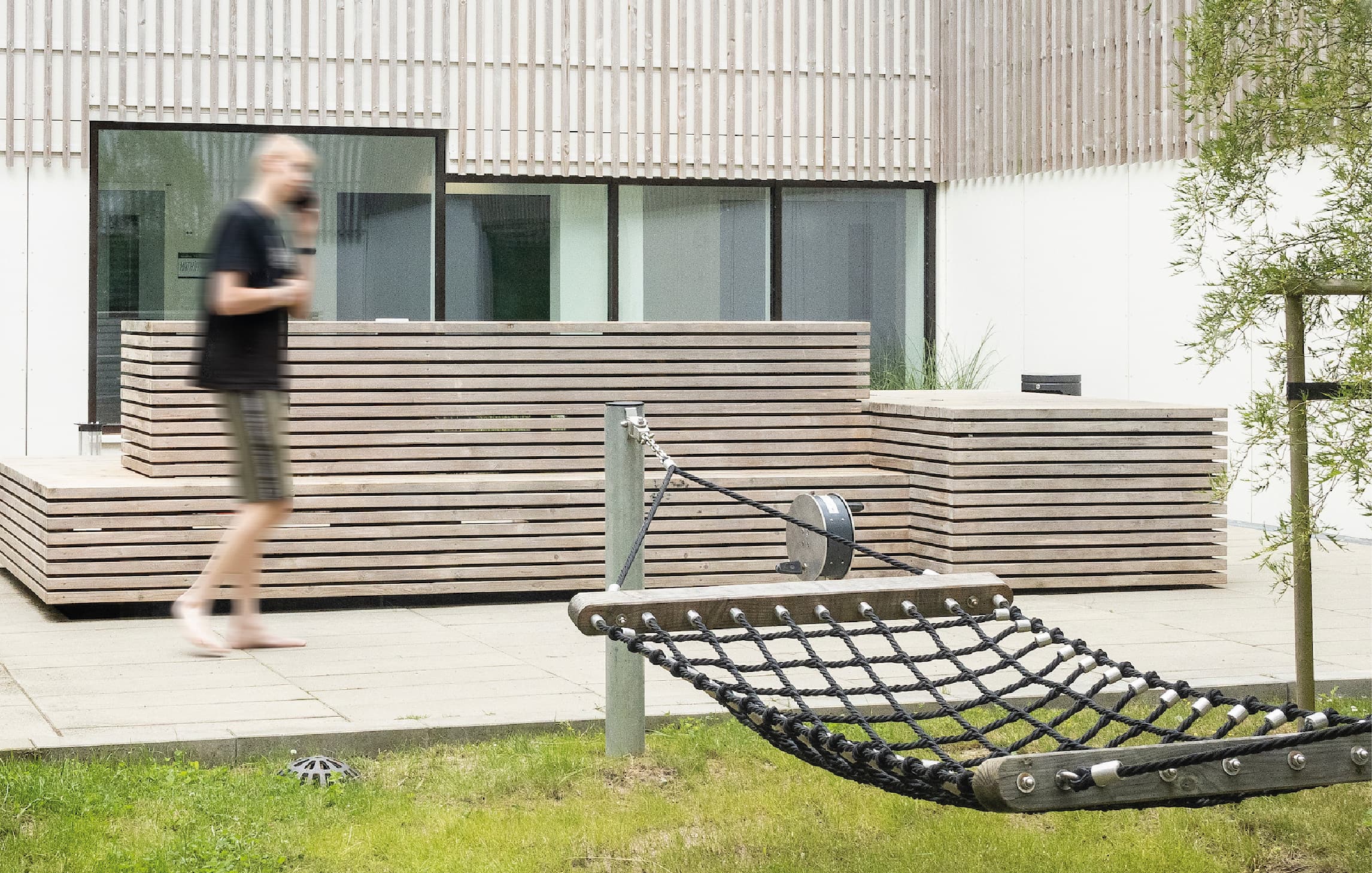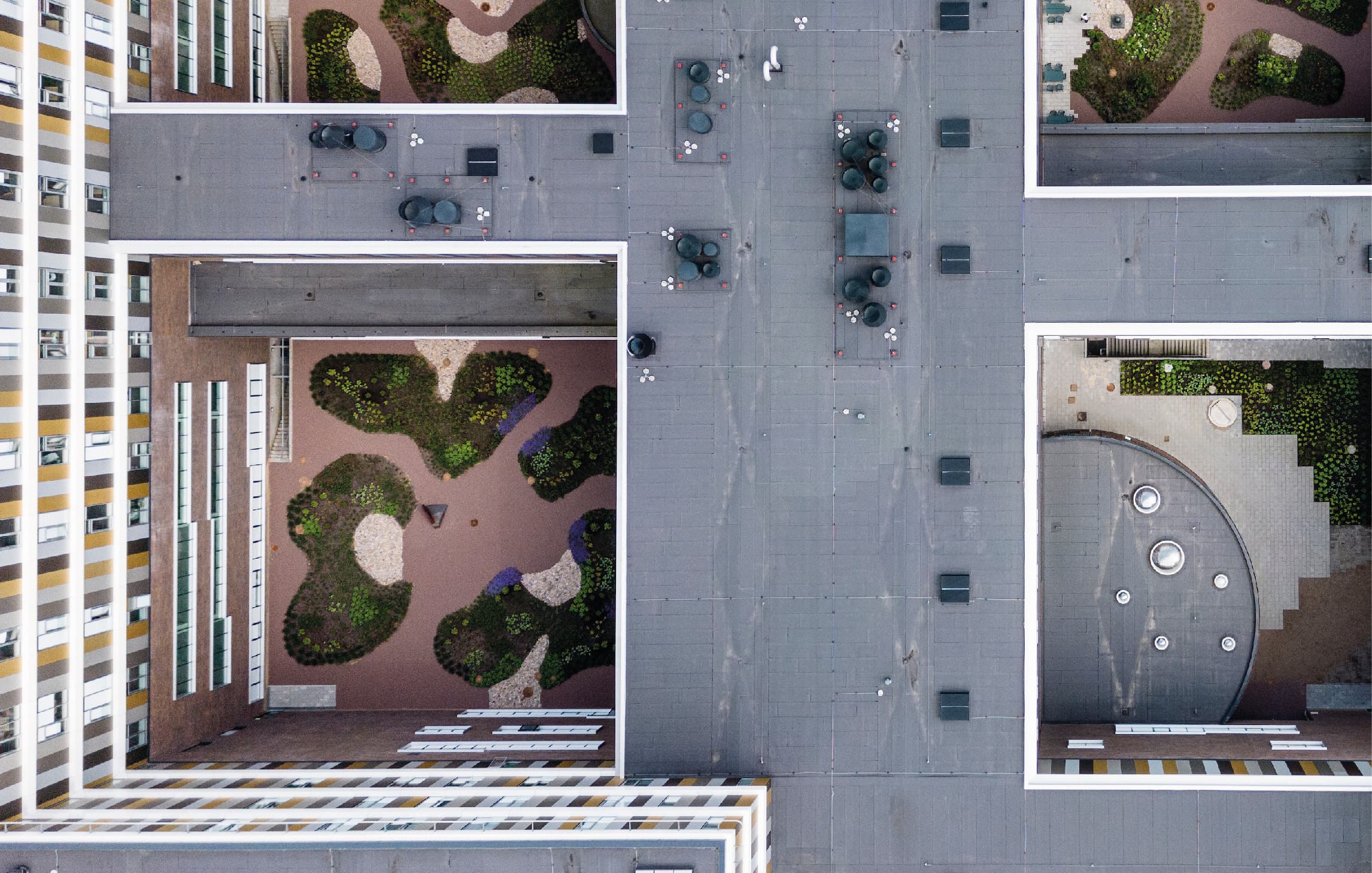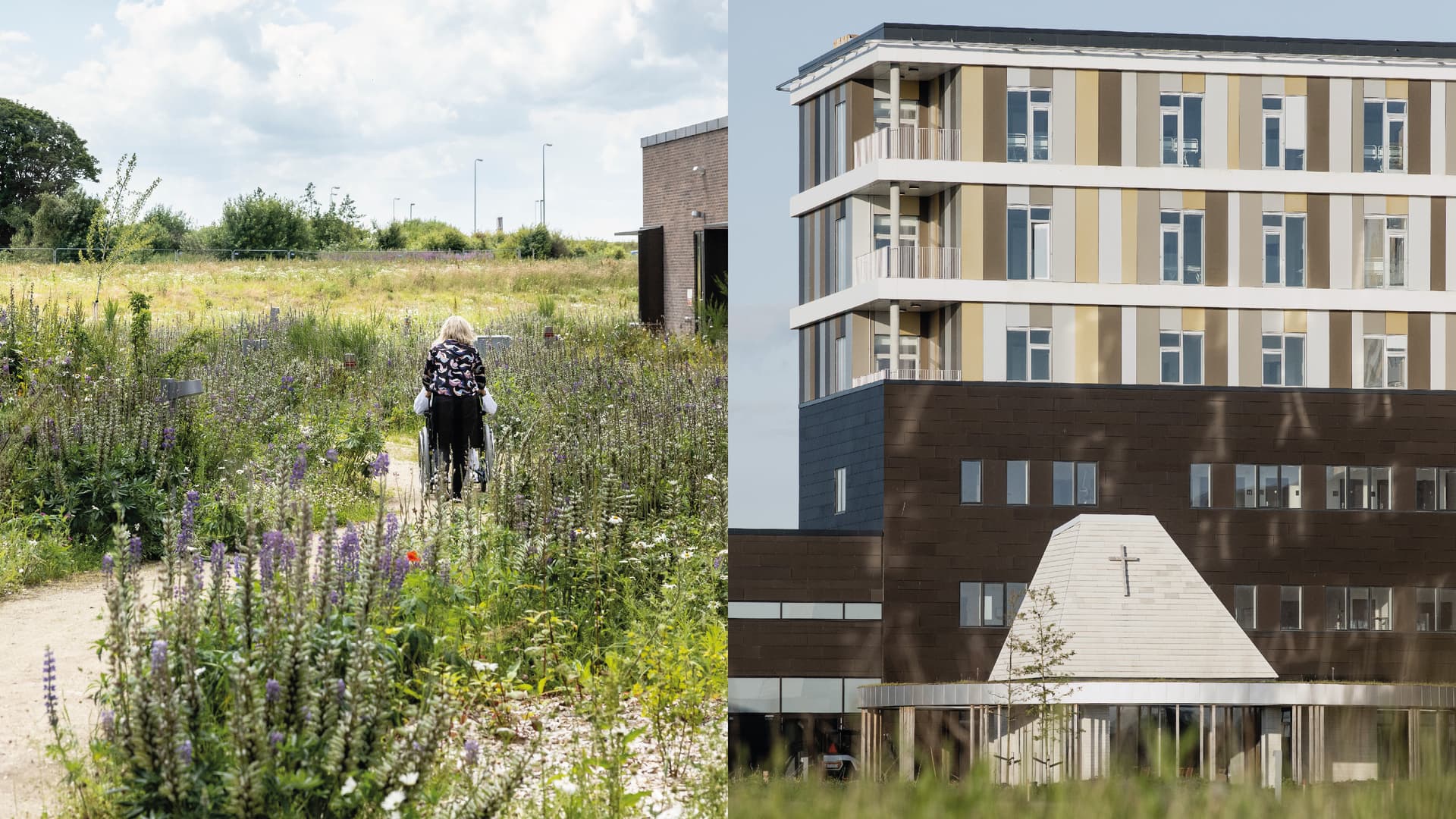 Built on a scenic base
As a natural extension of the horizontal lines of the landscape, the winning proposal is anchored in an extended base that contains outpatient clinics, diagnostic imaging, surgical facilities and offices, while the wards are placed above the base in light horizontal discs that to a greater degree connects with the blue sky over Herning.