Akson
An attractive work environment in a setting of many contrasts
Developer
A Enggaard / PKA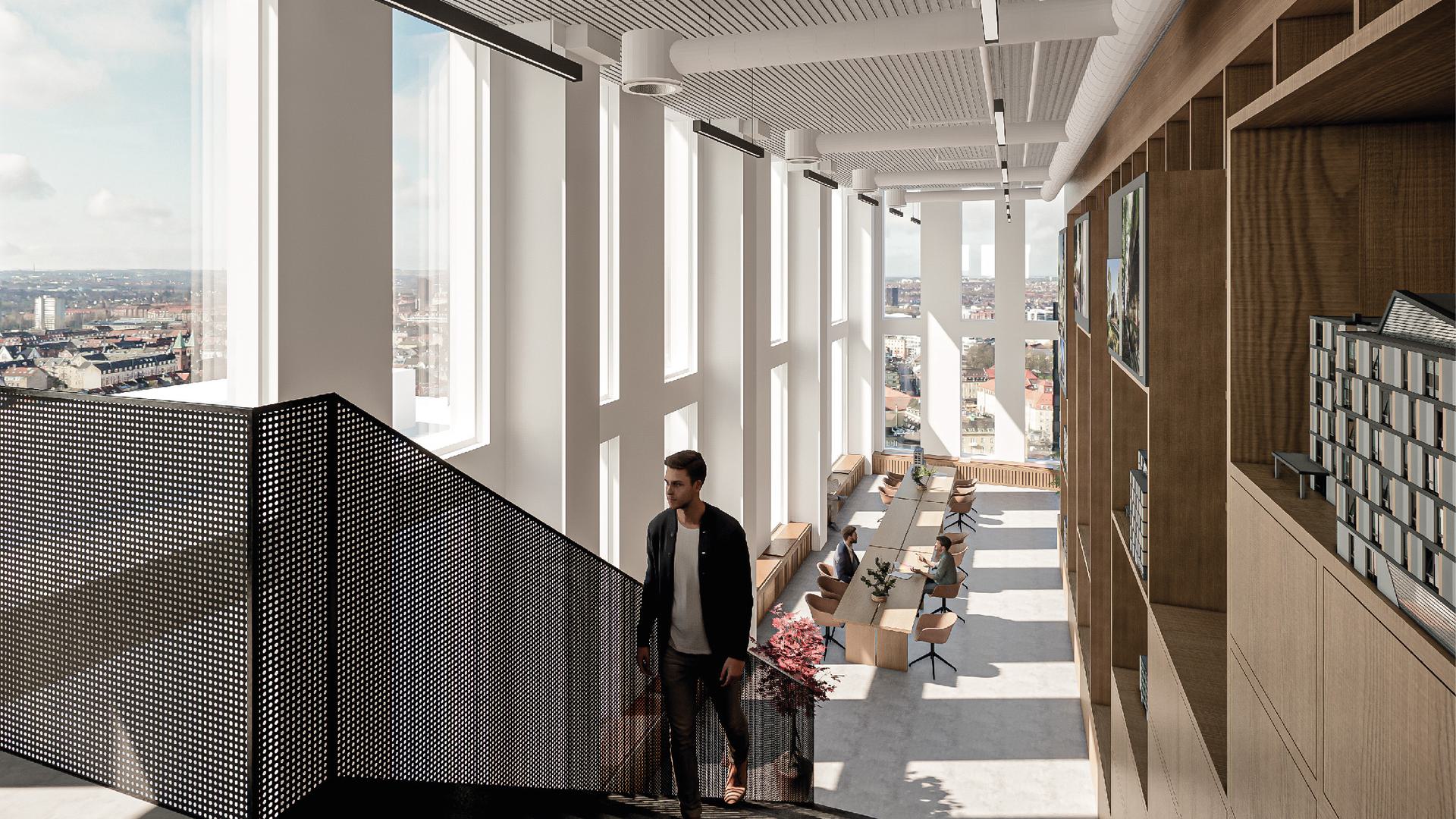 In Sydhavnskvarteret, Aarhus' new cultural and commercial district, the city's new business hub is growing rapidly. With its flexible facilities, contrasting architecture and diverse surroundings, Akson will provide an attractive and alternative work environment where creativity and drive reach new heights.
A melting pot of innovation and creation
Located in Aarhus' new cultural and commercial district, Sydhavnskvarteret, Akson is part of an innovative urban development process where the area's current and future stakeholders have been involved from the start with the aim of creating a district in a whole new way. In this location, Akson will be right next to hotels, restaurants, educational facilities and cultural offerings, including the concert venue Train. It is an innovative and diverse environment where the various user groups inspire each other and work together to create something new.
Sydhavnskvarteret is one of Aarhus' most exciting urban development areas and it has many charming aspects and a lot of contrasts. It's never boring. This is something which is part of the area's

DNA

which we need to preserve in a new attractive urban and commercial area. There will be workplaces, hotels, cafés, restaurants and a strong urban heartbeat. Here there will be space for talent and big ideas — but also space for quirky ideas and social diversity.
Jacob Bundsgaard, mayor of Aarhus Municipality
Captures the multi-faceted nature of the district
Sydhavnen (which means 'South Harbour' in Danish) was originally built as an industrial harbour in the early 1900s and for almost a century the harbour played a key role in the transportation of coal to the entire Aarhus area. Akson's ambition is to celebrate this history and connect it with the future development of the area. Among other things, this ambition is reflected in the choice of materials, where a scaled down brickwork foundation is reminiscent of the harbour's warehouses while the rest of the high-rise building is clad in modern aluminium cassettes. This is a composition full of contrasts which simultaneously creates a dynamic expression and encapsulates Sydhavnen's many facets.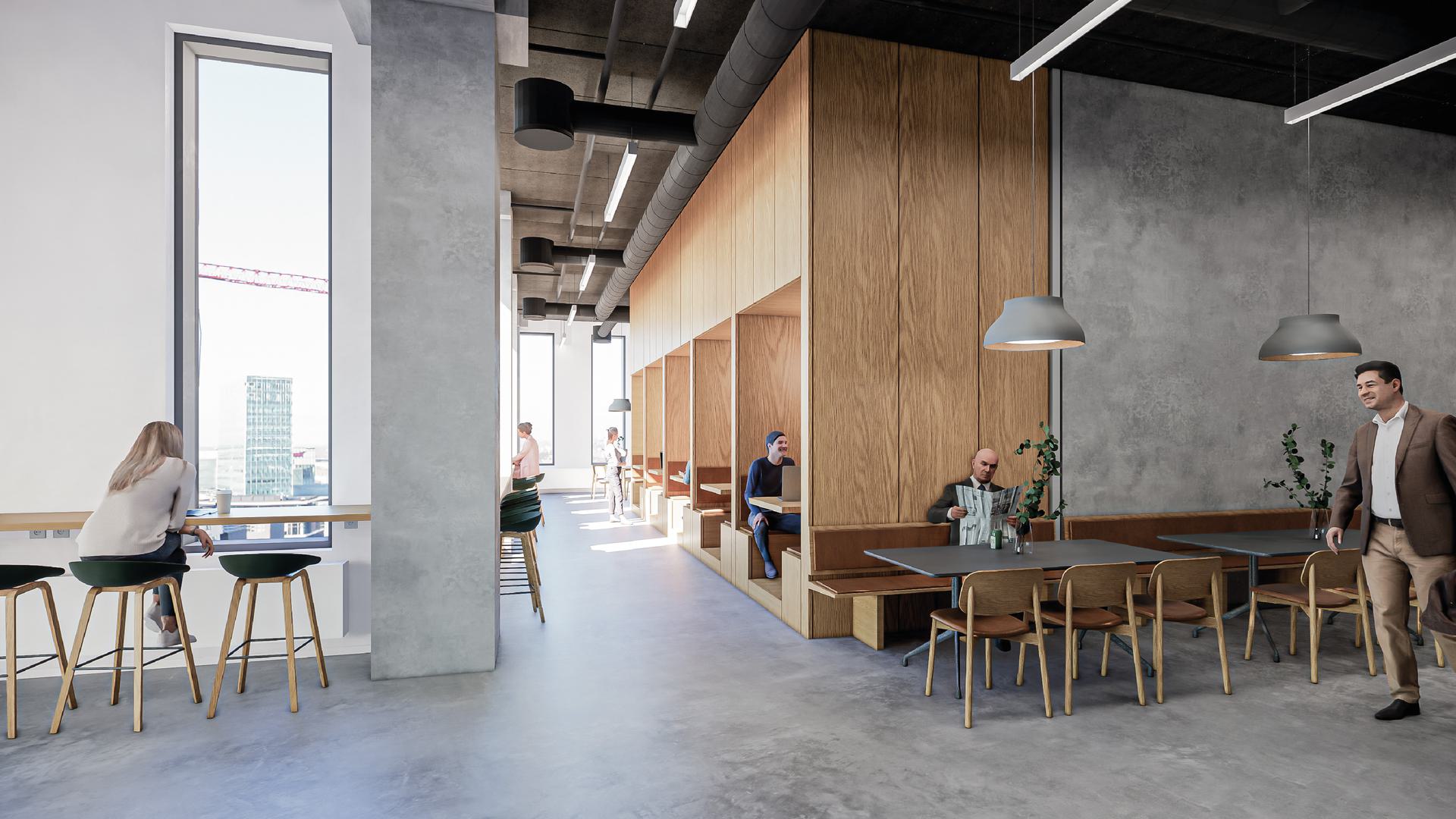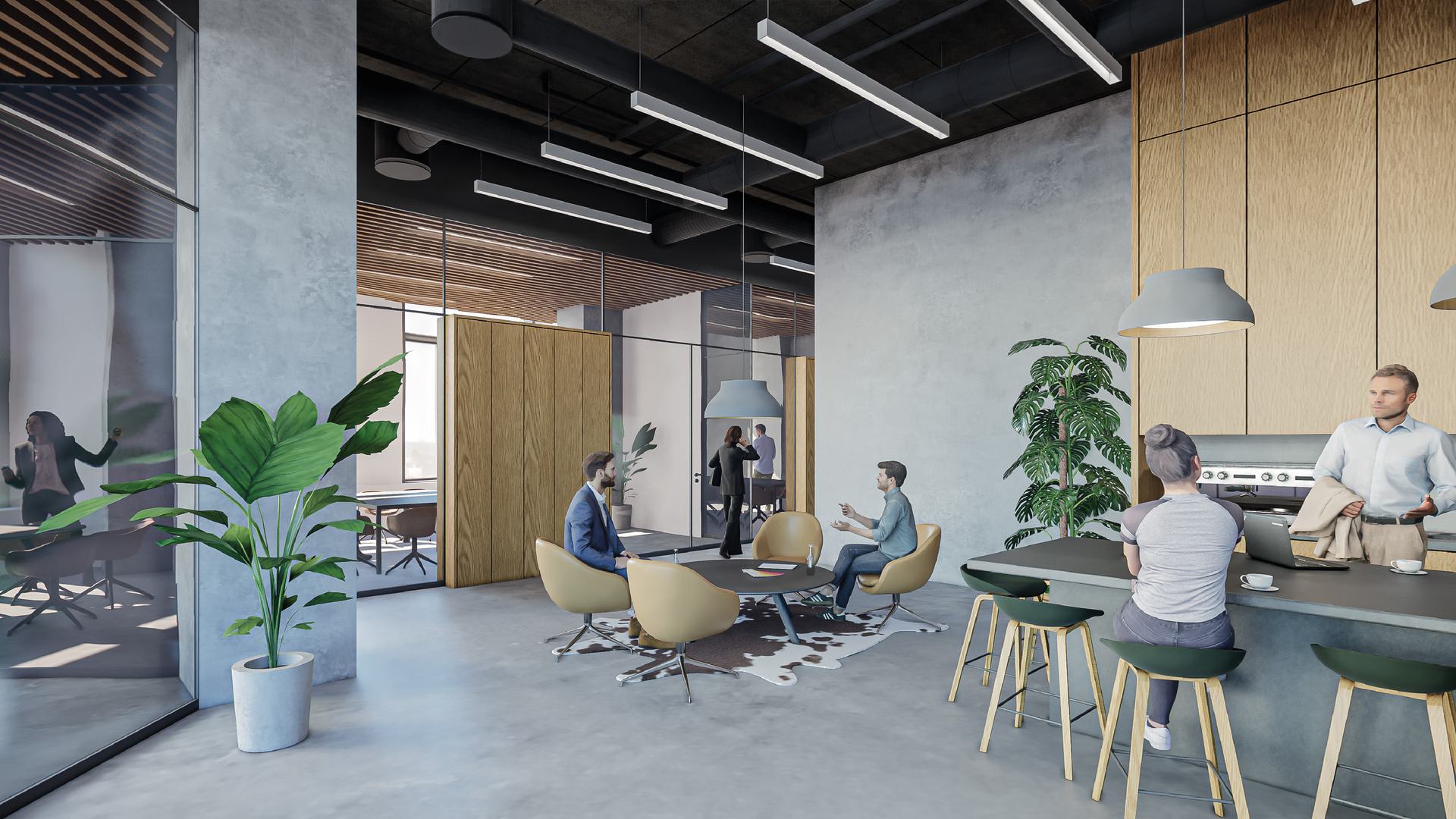 A large number of shared facilities
Akson will stand as an office high rise at 110 metres and 26 storeys at its tallest point. With its 37,500 square metres, Akson will include a wide range of shared facilities such as meeting rooms, a fitness centre and a canteen. By sharing the facilities, Akson allows companies to utilise the square footage much more efficiently than in traditional office buildings and it creates the basis for new networks and professional communities to be created across organisations. On the ground floor of the building, there will be rooms with space for a café and restaurant, creating life in and around the building and the new district - even long after the end of the workday.