Hotel Stay, Fortkaj 1.23
A new interpretation of the classic city block
Location
Copenhagen, Denmark
Developer
P/S Ejendomsselskabet Fortkaj
Engineer
Oluf Jørgensen A/S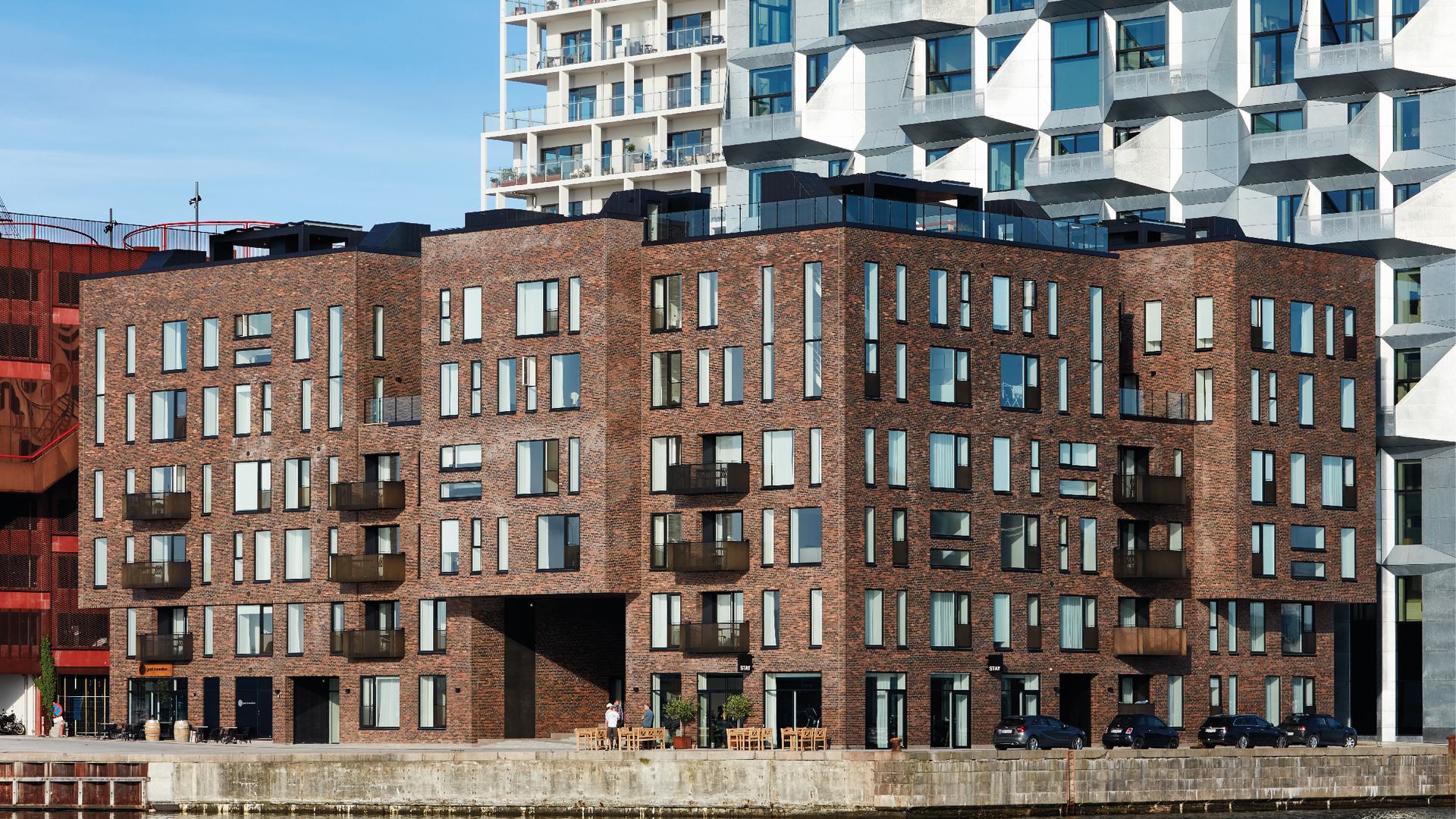 Hotel Stay on Fortkaj 1.23 is a new apartment hotel located in the heart of Nordhavn on the edge of Kronløbsbasinet. As a new interpretation of the classic square city block and with its outwards-facing functions alongside the edge of the water, this building adds variation and life to the old industrial quarter.
From industrial harbour to mixed city district
The ambition of the project is to contribute to the transformation of Nordhavn from an old industrial harbour with limited access from the public to a modern, mixed urban quarter. The building, which is centrally located by Kronløbsbasinet in the Århusgade district, houses the apartment hotel Stay, which offers visitors homely conditions with the city and the water as their backyard.
Creates life on the quayside
Due to its location on the corner of the harbour basin between canals and islands, water is always a factor in the development of the project. Large windows, balconies and portholes allows one to enjoy the view from deep inside the building, meaning that one always feels close to the water. On the ground floor, the reception and restaurant add life and activity to the street and quayside while a shared roof garden allows guests to enjoy the views in a quiet environment.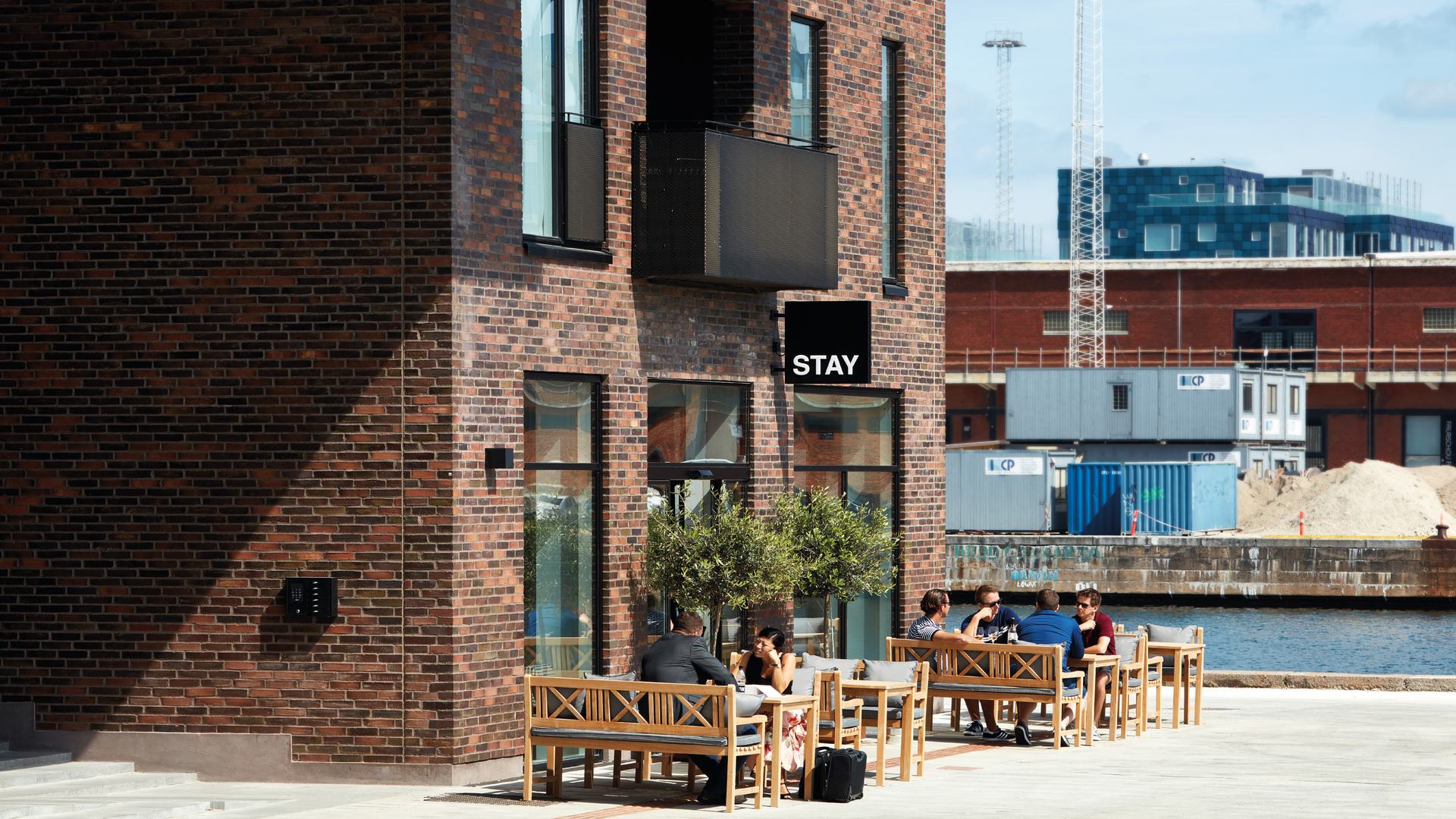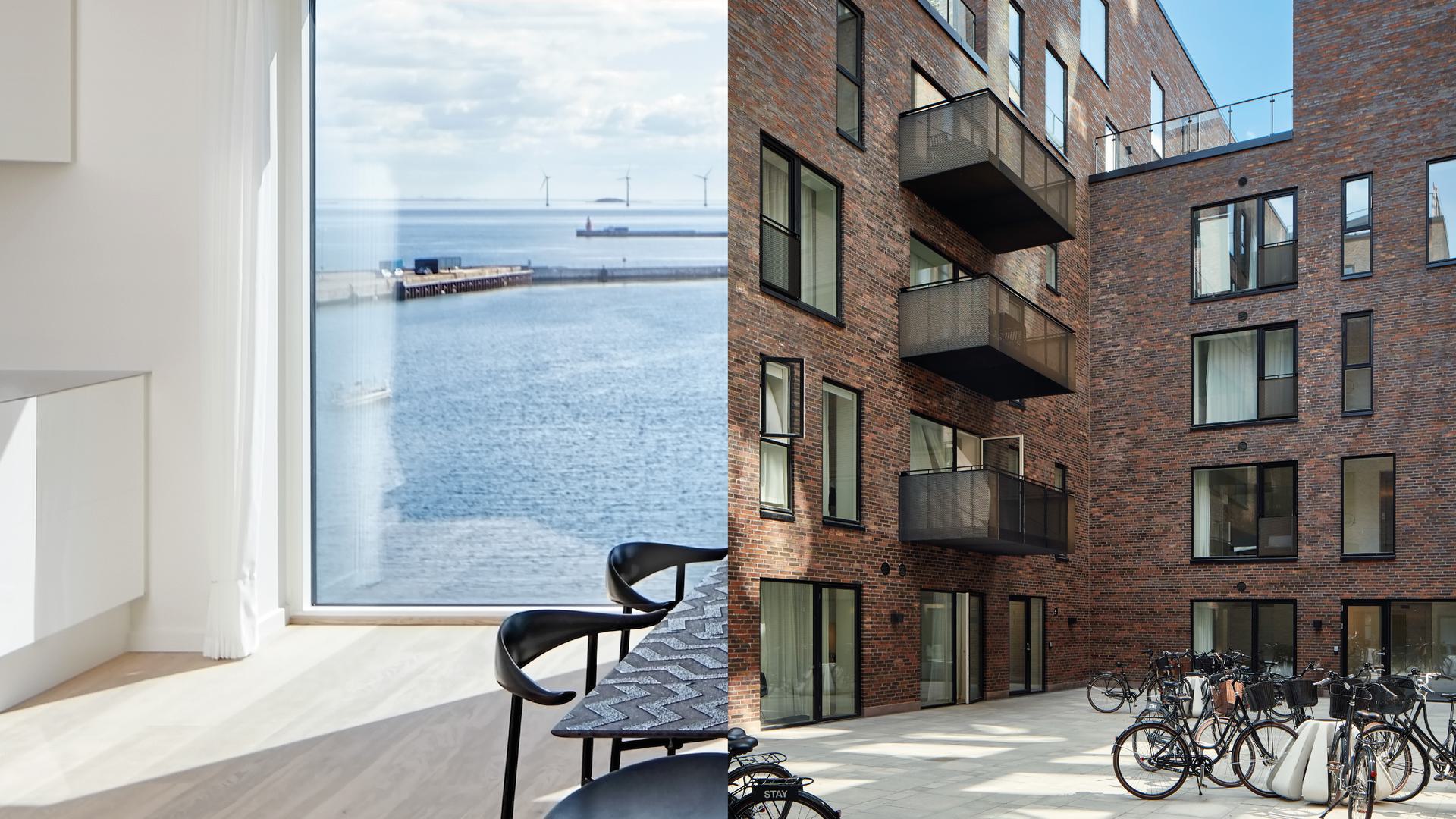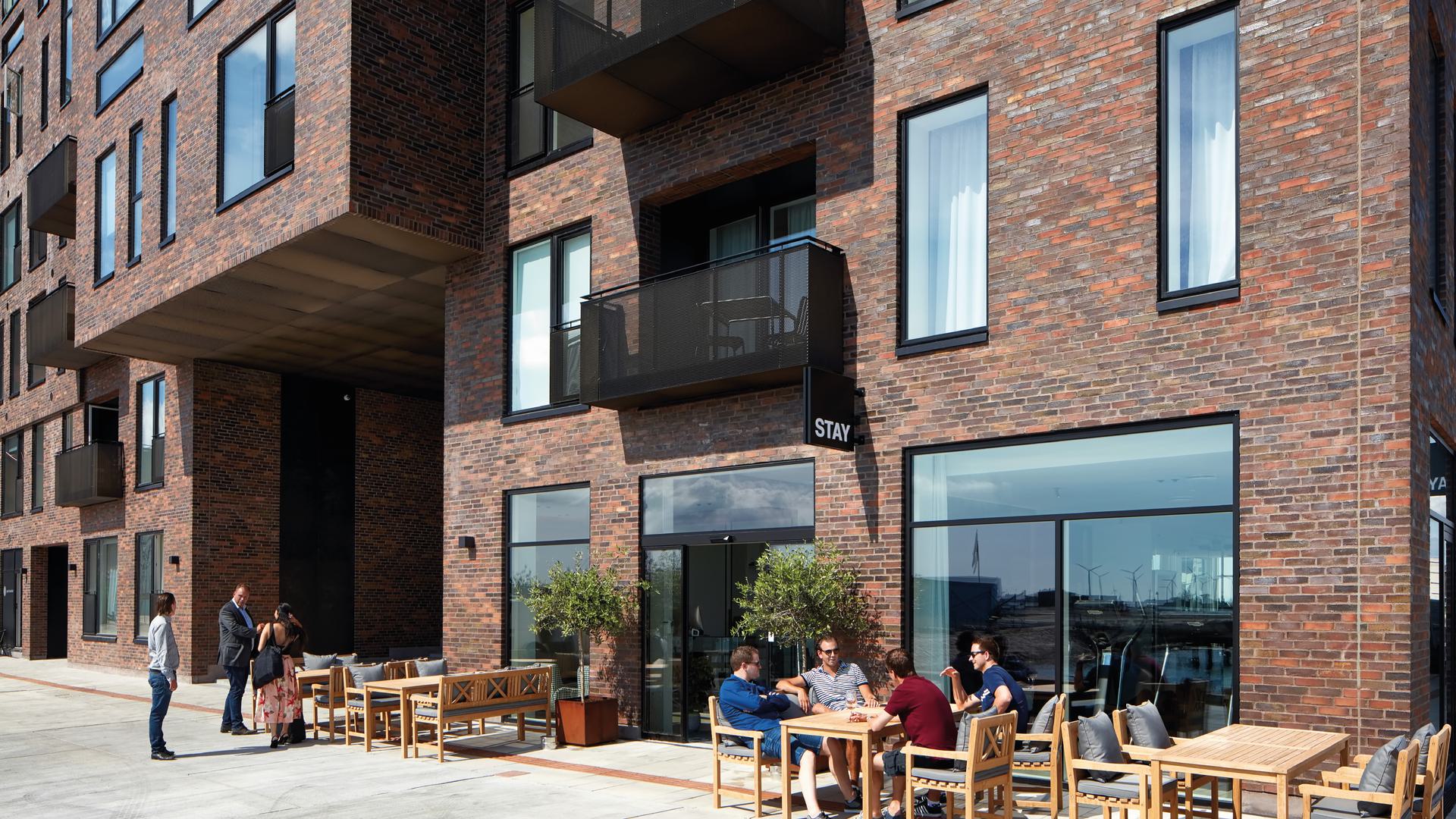 Points both to the past and future
Inspired by the architecture of nearby Østerbro, the building is a new interpretation of the classic city block with its red-brown brickwork - broken down into various heights, square bay windows and recessed balconies. This adds a dynamic and modern expression to the classic structure, making the project at Fortkaj 1.23 simultaneously pointing to both the past and the future.