Voss School of Further Education
A bright and vibrant learning landscape
Developer
Hordaland Municipality
Acquisition
Winning proposal in project competition in 2016
Landscape architect
Bjørbekk & Lindheim
Engineer
Sweco
Norconsult
Award
International Architecture Award 2018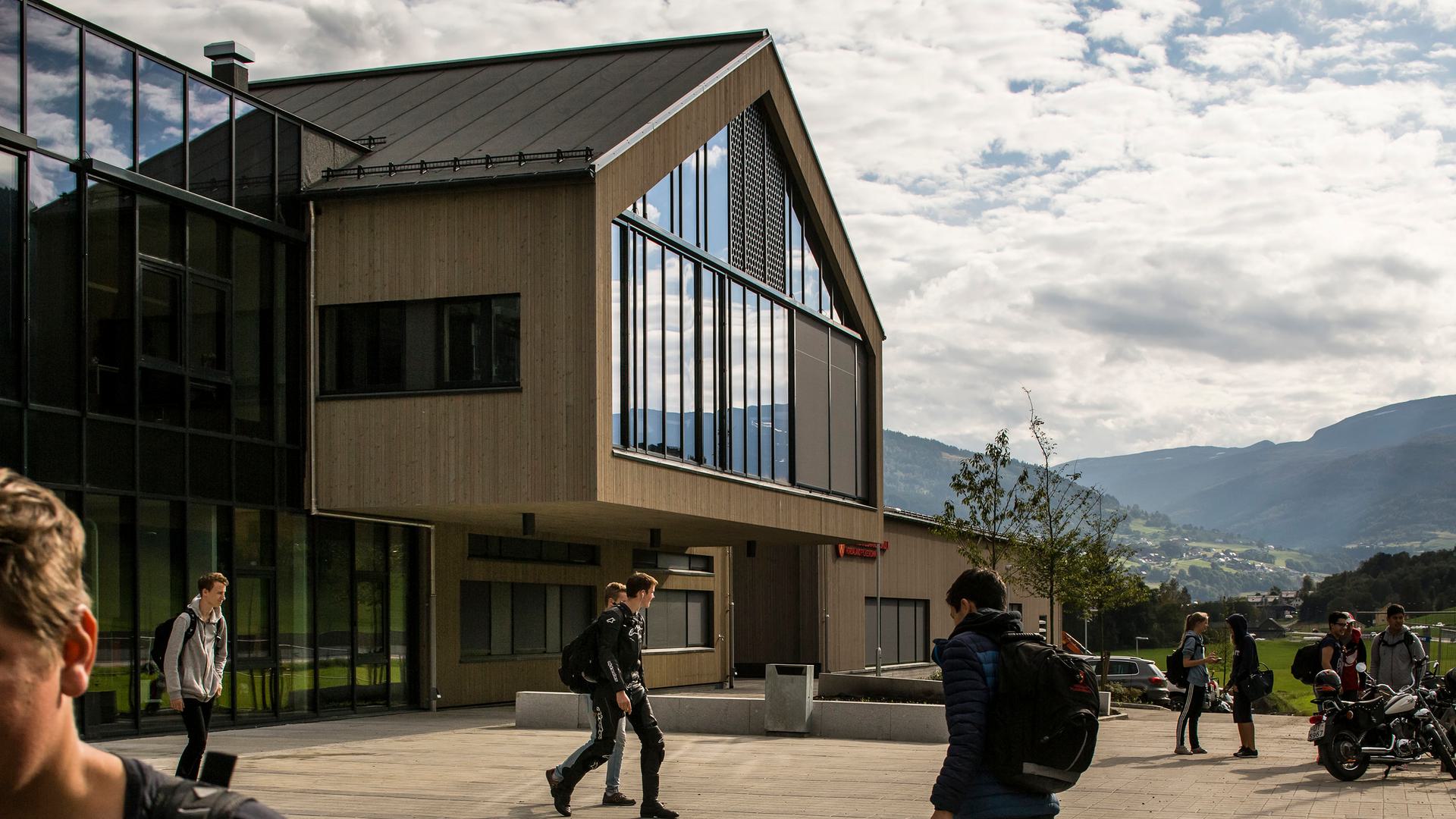 Situated between the lakes and mountains in Fjord, Norway, lies the Voss College of Further Education – a vocational college with 400 students studying six different vocational programmes. Clad in wood, the building merges together with the Norwegian nature and appears as an extension of the local tradition of constructing buildings out of wood.
A common square that brings the school together
Internally, a common square brings the school together across subjects and grade levels. It is also from this square that the vocational programmes are separated into a composition of staggered building lengths, e.g. workshops for welding and industrial technology are placed directly adjacent to the teaching rooms where the students learn about the more theoretical aspects of their subject. In that way, the school creates synergies between the subjects, giving its students a deeper understanding of the interplay between theory and practice.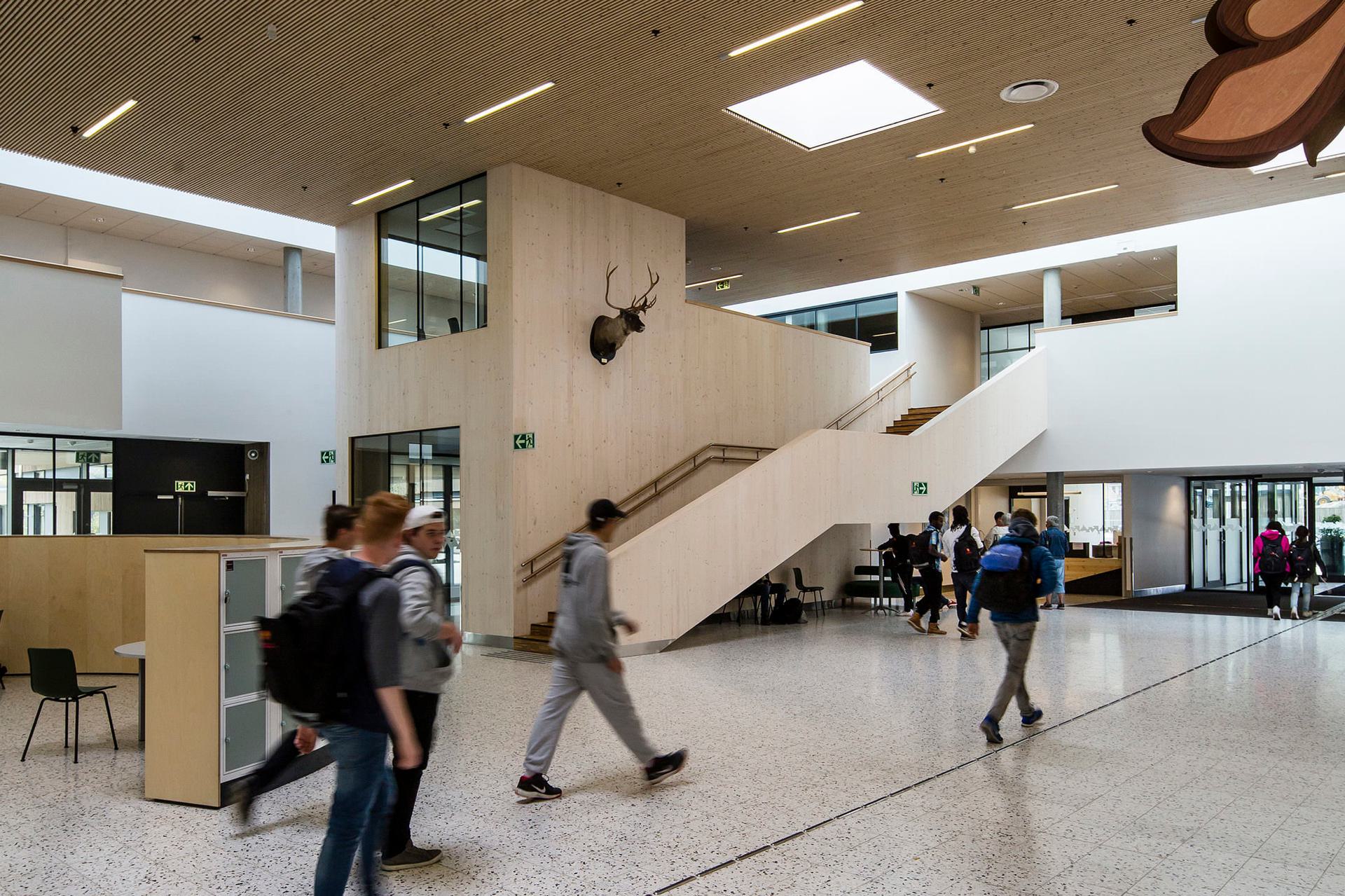 The school has been designed so that it makes it full use of the view and daylight. With its staggered building volumes, it extends towards the beautfiful landscape, at the same time as the common squares draw the landscape deep into the school — as a bright and vibrant learning landscape that flows right through the school on different levels.
Anders Strange / CCO AART
A school that revolves around the surrounding nature
As a way of stimulating the students' ability and desire to learn, the school draws inspiration from its scenic surroundings. Nature is a recurring theme in the design of the school, the interiors of which are also clad in wood, while a large window facade provides a magnificent view of the lake and mountains from the numerous rooms dedicated to vocational practice and instruction. In that way, the school has been designed to take full advantage of the view and daylight.