The Viktoria School
Modern and active learning environment
Competition
Winning proposal in project competition 2012
Landscape architect
Schönherr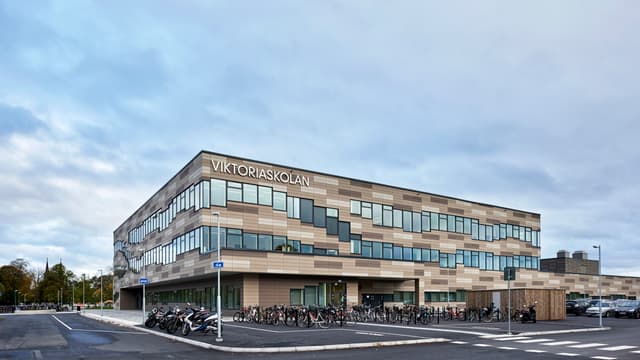 Based on Skara's proud tradition as a school city, The Viktoria School is designed as an active learning environment with focus on community, where the architecture and the surrounding park is integrated as learning tools that stimulates the students' inclination for learning and meeting each other.
An open and including learning environment
As a symbol on the active learning environments of the future, The Viktoria School creates modern, pedagogical surroundings where students and teachers meet and are inspired to interact with each other and the school in new ways. In the heart of the school is the atrium. Here, a visual contact across floors and years is created, and thus, connecting the school's many functions, teachers, and students in a community-creating unit. The including and transparant character is visualised on the outside, where the school stretches towards the green park landscape and creates close contact between the inside and the outside.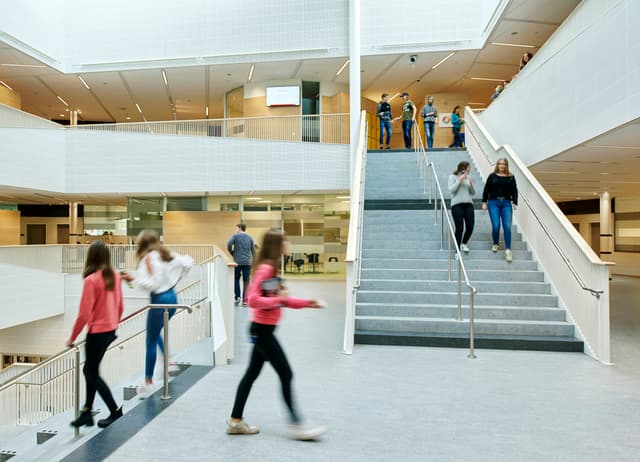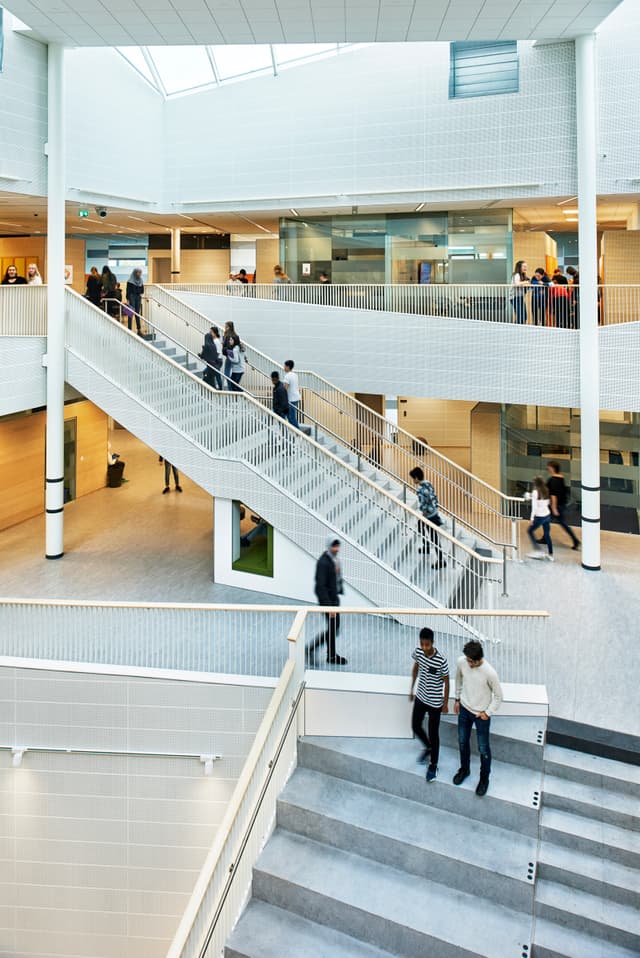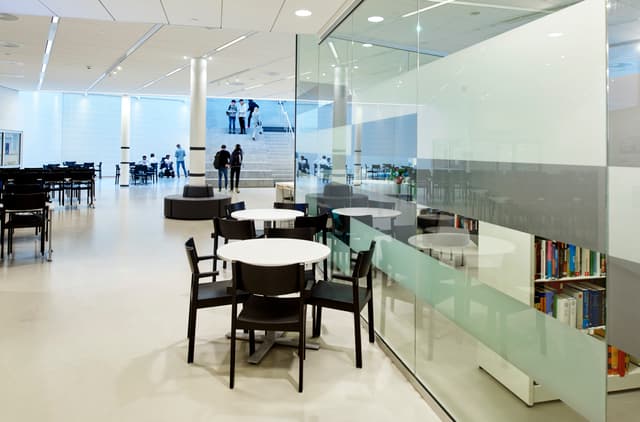 Active and stimulating surroundings
A multifunctional sports hall is integrated as a natural extension of the school's daily activities. The sports hall, that is also designed to house concerts, plays, and such, is thus openly connected through the school's central common square. Through scale, materials, and not at least, its open architecture, the school visualises a light and dynamic design that gives the students and the teachers an unique affiliation to the place and its qualities. Additionally, the big, broad staircases function as pieces of social furniture that invite to unformal meetings during breaks, but can also be used for educational purposes.