Nordbyen
The capital of the Arctic
Developer
Peab Eiendomsutvikling
Acquisition
Private assignment in 2017
Architect
AART
Tegnestuen Volden
Landscape architect
Bjørbekk & Lindheim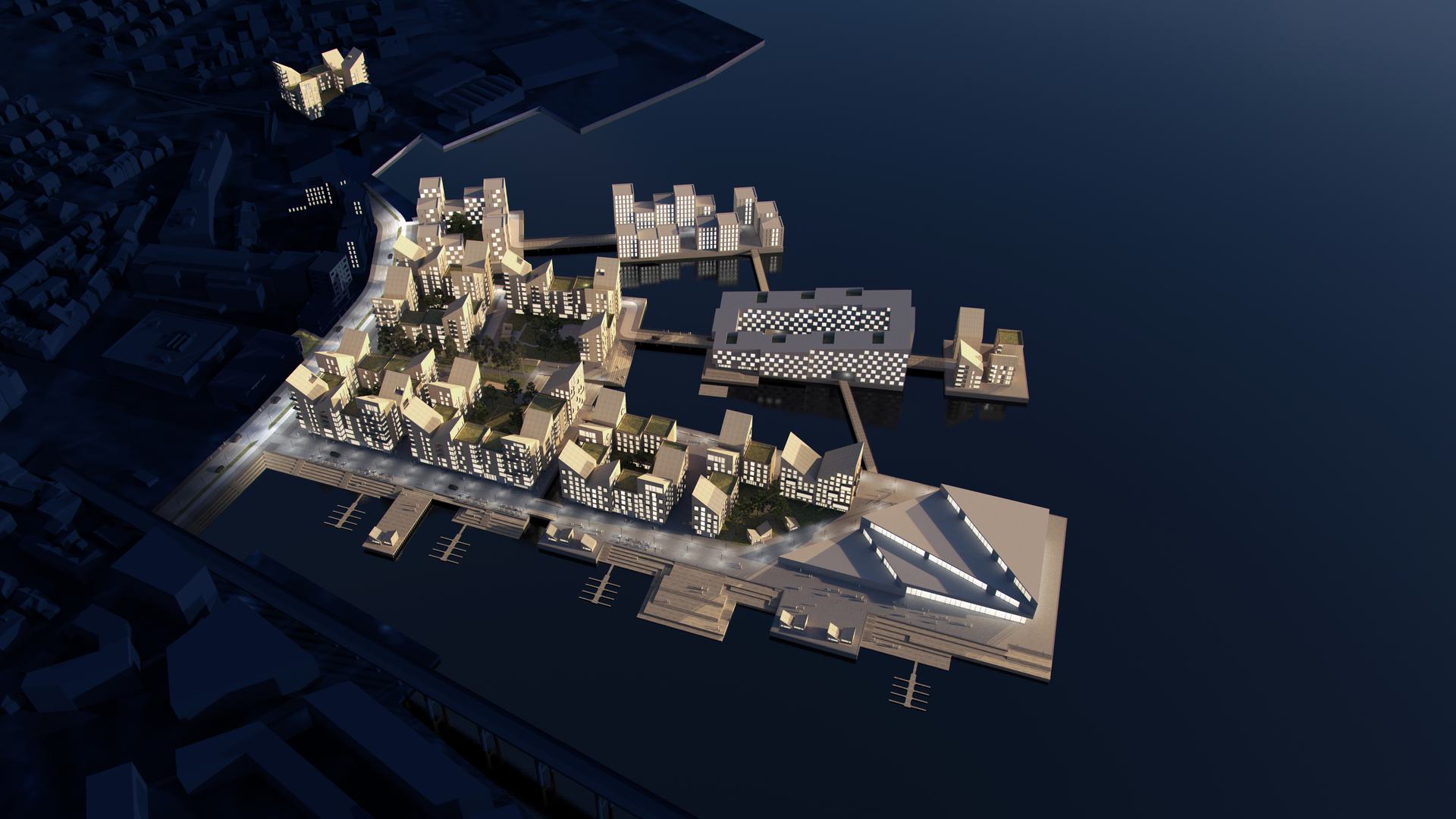 Tromsø's former industrial harbour will be transformed into a vibrant part of the city, according to the master development plan for the new harbour district, Nordbyen, which will connect the city to the sea and manifest Tromsø's vision of positioning itself as the capital of the Arctic.
Cohesiveness and signal value
Cohesiveness and signal value are the key words in the design of the master development plan, which seeks to connect the life of downtown Tromsø with life by the water while also fostering a new experience of the city, situated amidst the beautiful Arctic landscape. The master development plan therefore aims to create clear references to the surrounding fjords and mountains, which will be expressed through the offset roof surfaces and the bright, Nordic use of wood, concrete and local tree and grass species.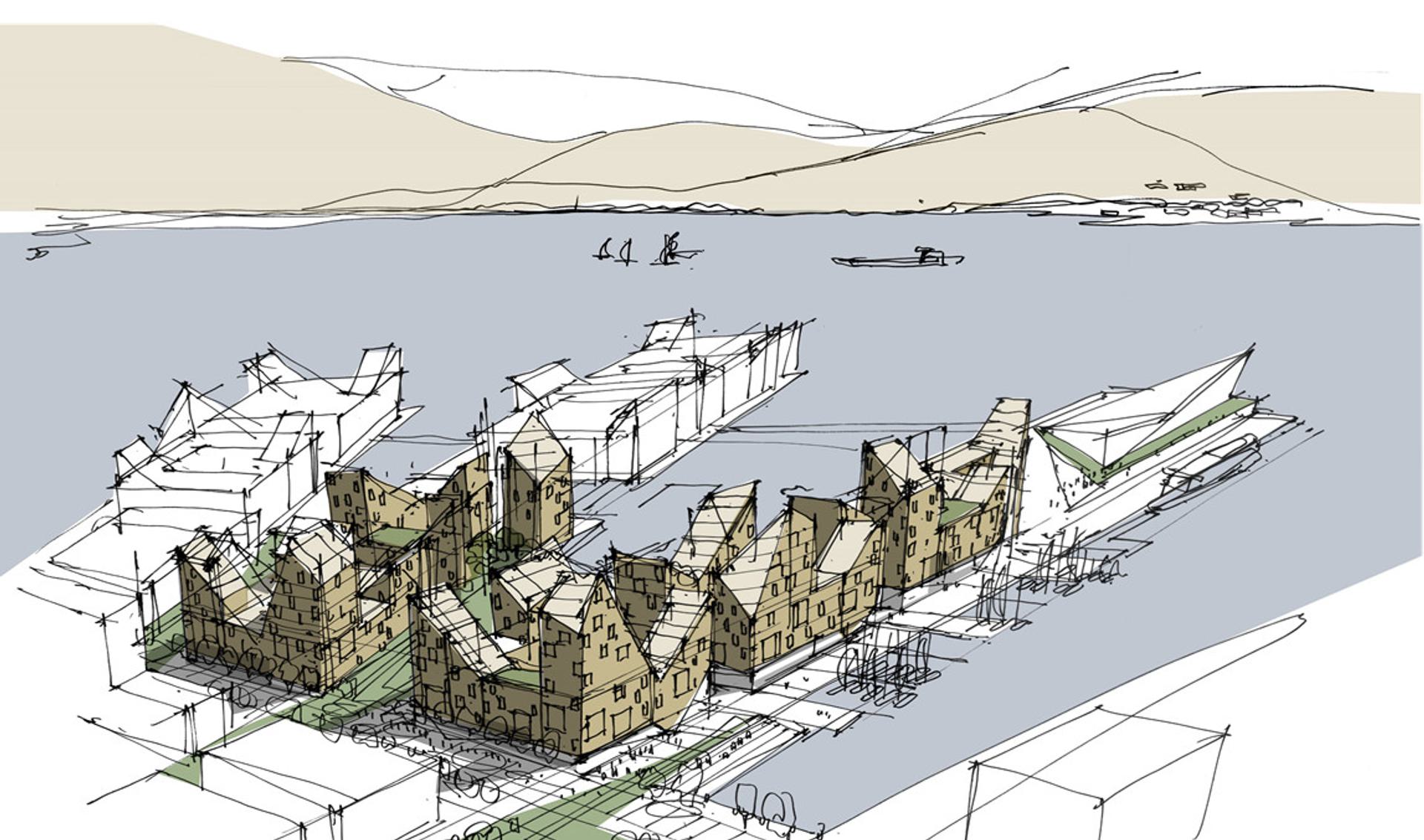 We have focused on creating a master development plan with references to the surrounding landscape, the overarching goal being to reflect Tromsø's Arctic identity.
Anders Strange / Partner at AART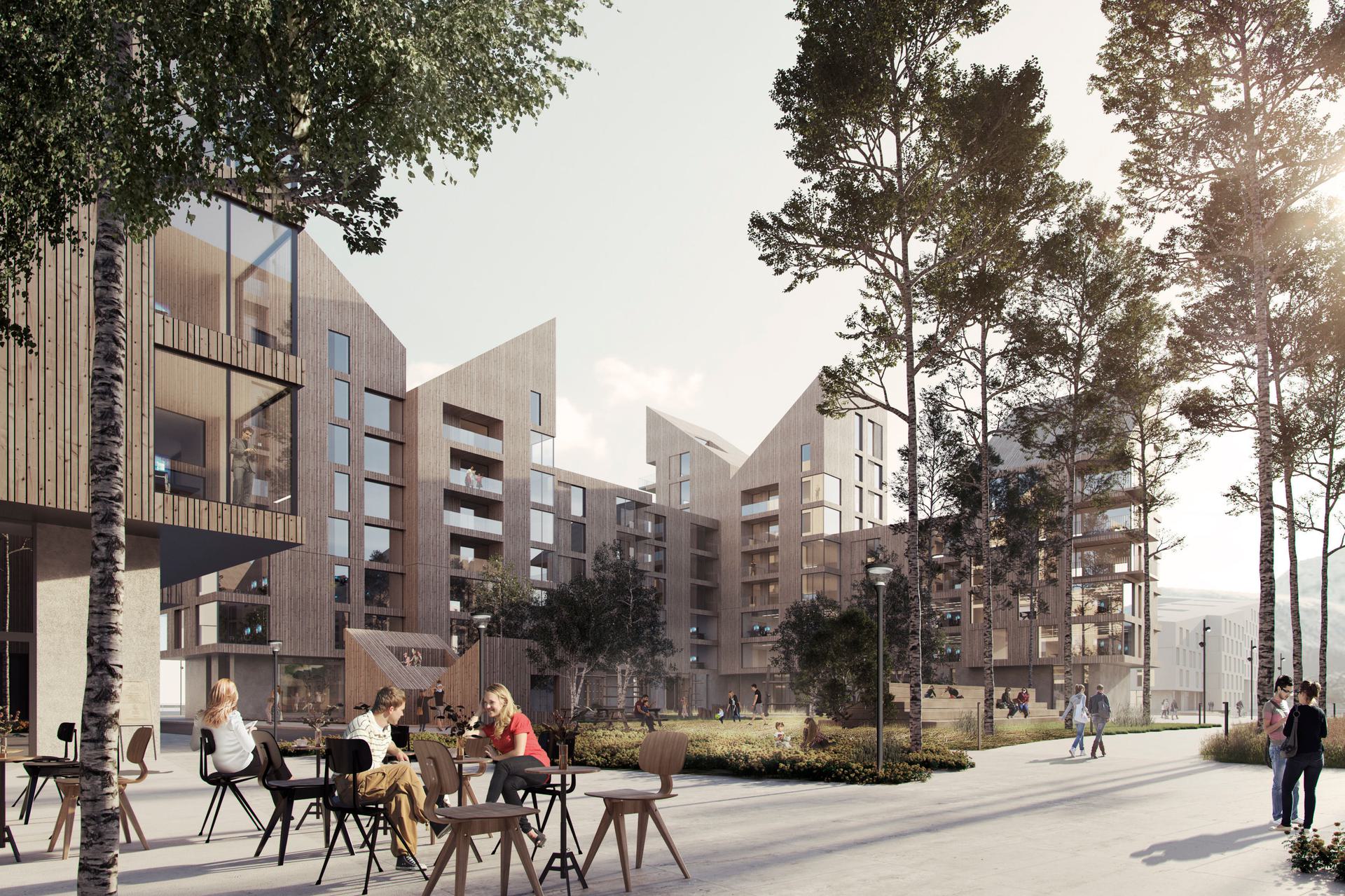 The Arctic climate
The climate is a natural part of the context, and there is a reason why Tromsø refers to itself as the capital of the Arctic. The frequently low temperatures and Arctic winds provide several climate-related challenges, so to safeguard the vibrant street life in the district, the design includes several gathering points that provide shelter from the wind while making the most possible use of sunlight. Among other ways, this will manifest itself through covered zones along several of the buildings' facades.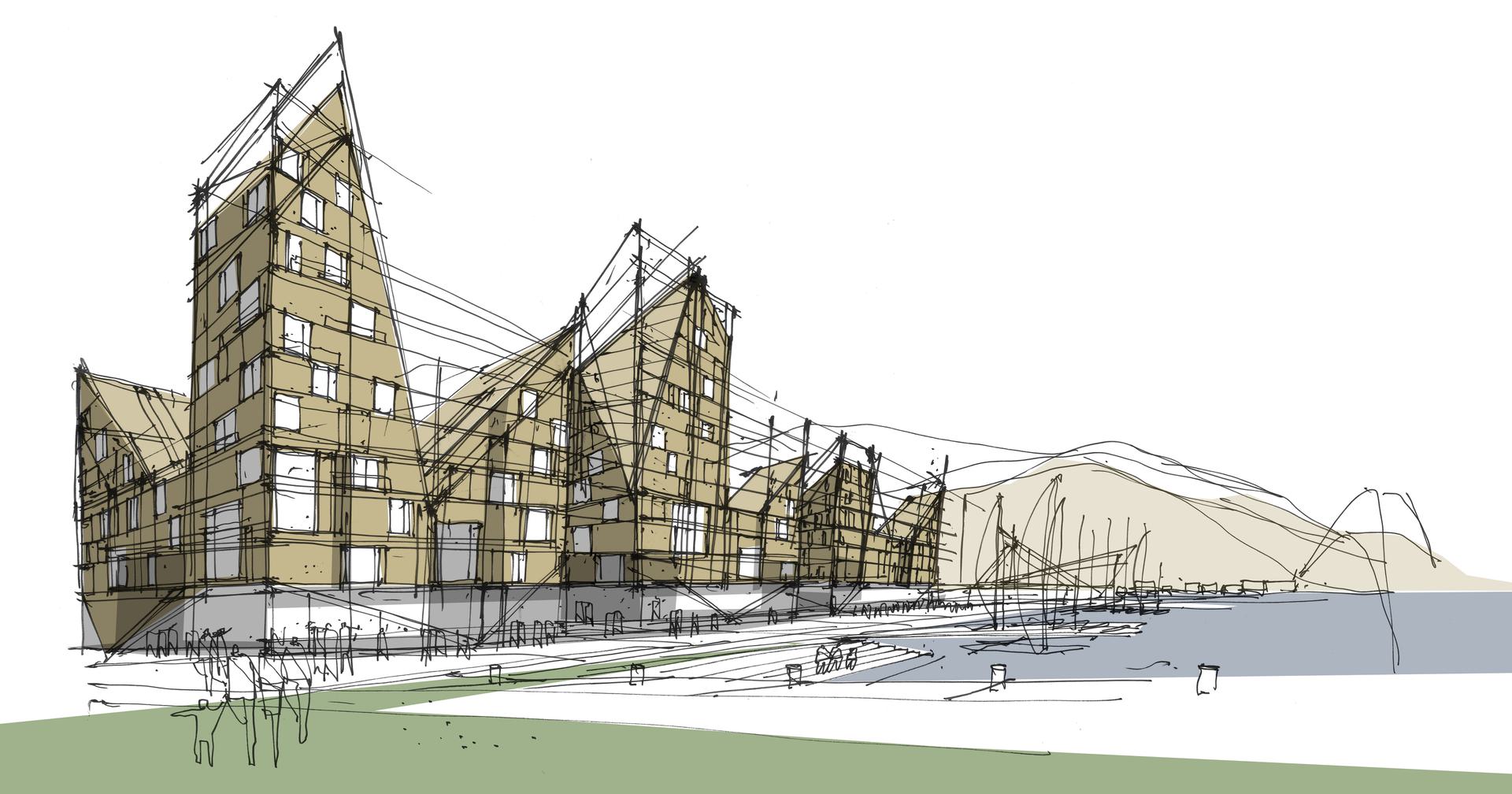 A diverse urban life
The master development plan strings together schools, culture, opportunities for children and young people, shops, offices and close to 1,000 homes. Its aim is to create a cohesiveness and diversity of functions, creating a vibrant urban life by the water while also establishing strong links to the existing downtown area. The harbour district will thereby add new qualities to Tromsø. It will create new opportunities for the city's inhabitants and help position the city as the capital for the region north of the Arctic Circle.