Ebeltoft Glass Museum
Featuring the magical world of glass art
Location
Ebeltoft, Denmark
Developer
Ebeltoft Glass Museum
Acquisition
Winning proposal in project competition in 2017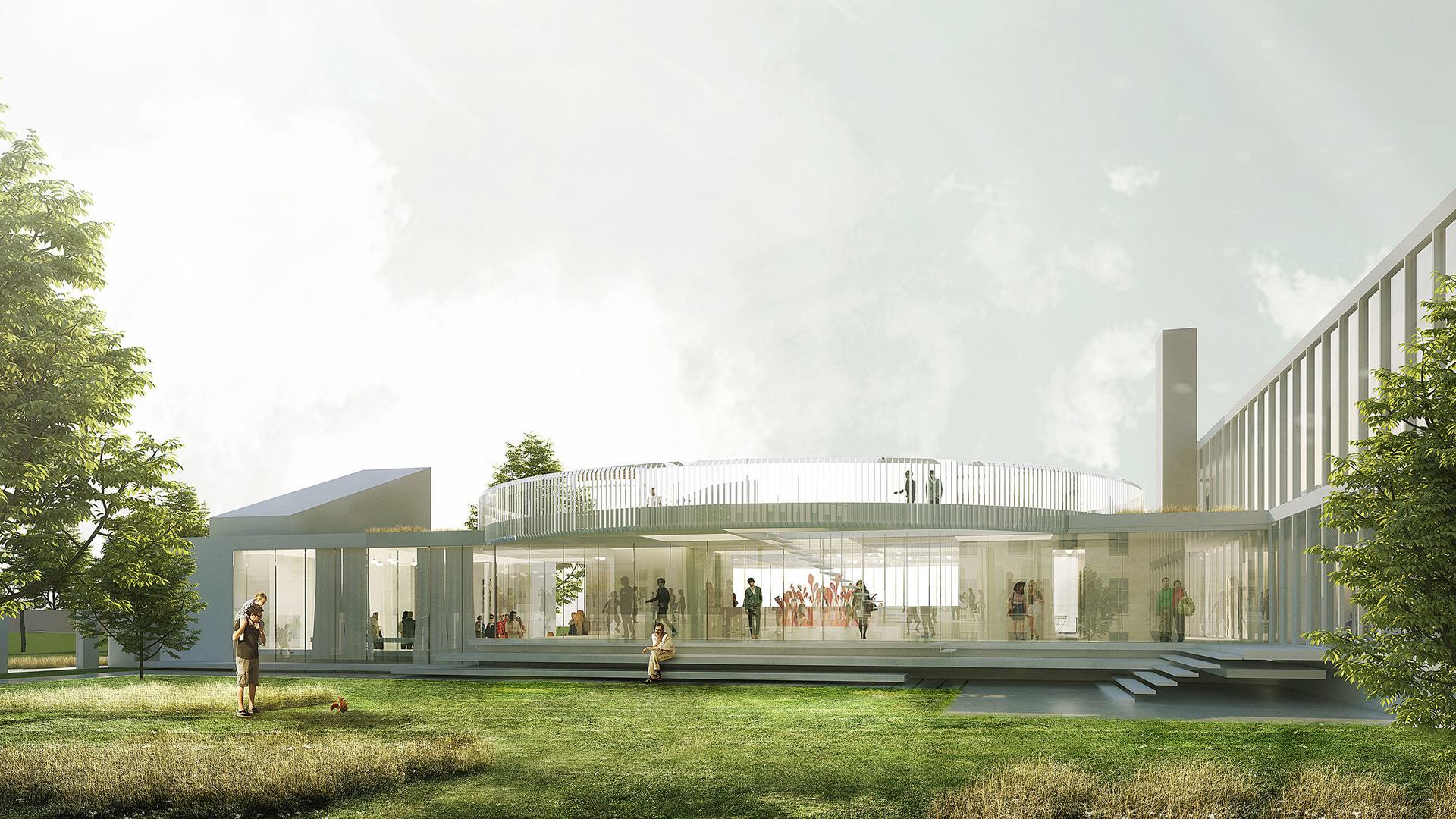 The expansion of Ebeltoft Glass Museum (in Danish 'Glasmuseet Ebeltoft') not only opens the museum outwards to its surroundings, but also creates entirely new possibilities to feature the magical world of glass art and position the museum as a dynamic centre for international artists.
Adding a new chapter to the story of the museum
Since 1986, Ebeltoft Glass Museum has presented modern glass art of an international calibre, starting in the stately Tollbooth from 1921 and expanding into a modern wing in 2006. The new expansion marks the writing of another chapter to the museum's story about the world of glass art. With reverence for the museum's history, the expansion has been designed to blend in with the existing buildings. It connects the buildings and brings the museum together in a circular main concept, adding a new identity to the museum and resulting in a welcoming appearance vis-à-vis its surroundings.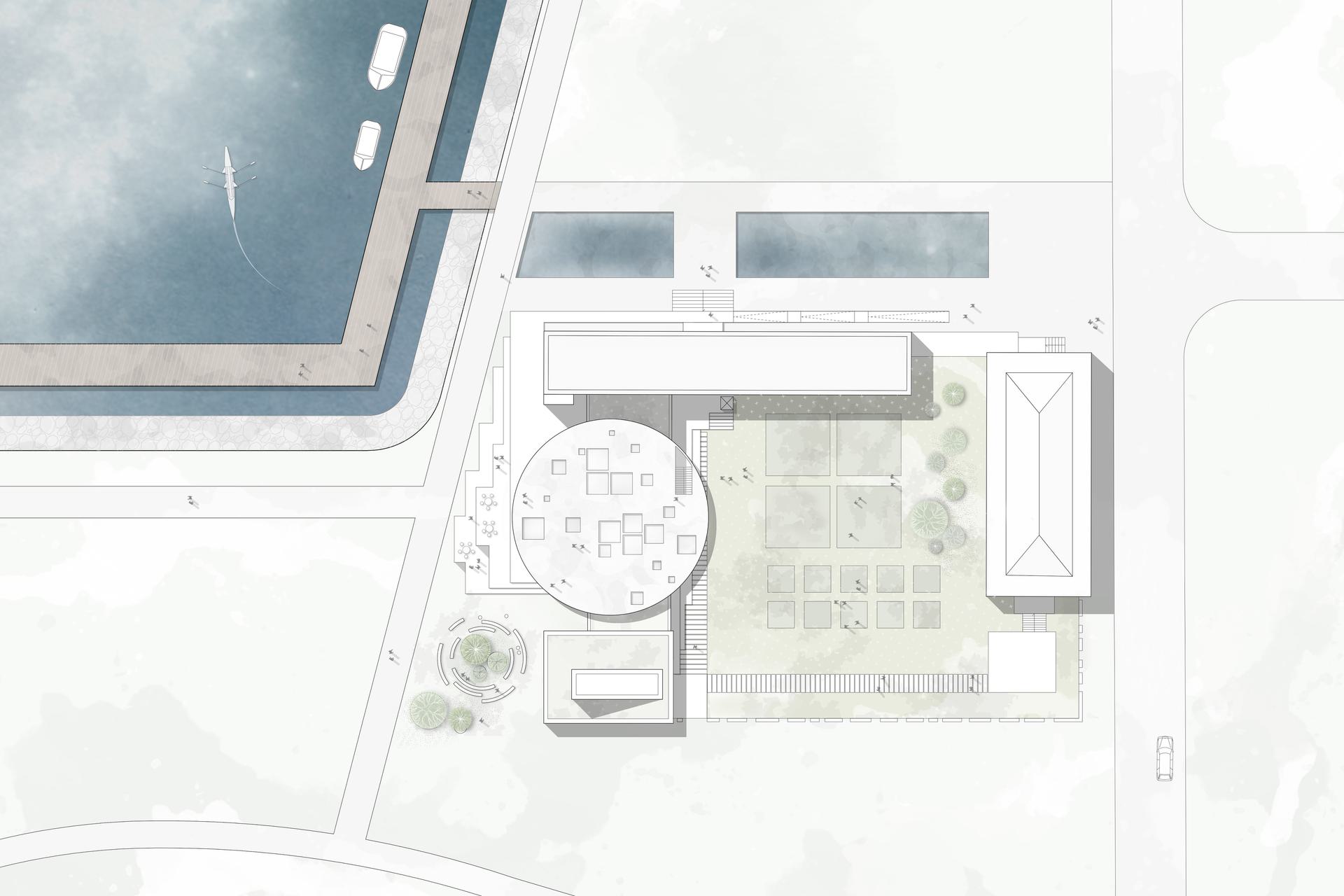 A floating vantage point
The central element is the roof sheet, which is shaped as a circle and clad in glass. The roof sheet's passive, sunlight protecting qualities makes it possible to execute the expansion with a single large glass exterior, lending the expanded museum a light and transparent character. The museum garden and the Tollbooth building will be visible through the expansion, the light glass structure of which makes the roof sheet appear as a sculptural, floating element that will also serve as a unique vantage point from which visitors can take in the view over Ebeltoft Bay.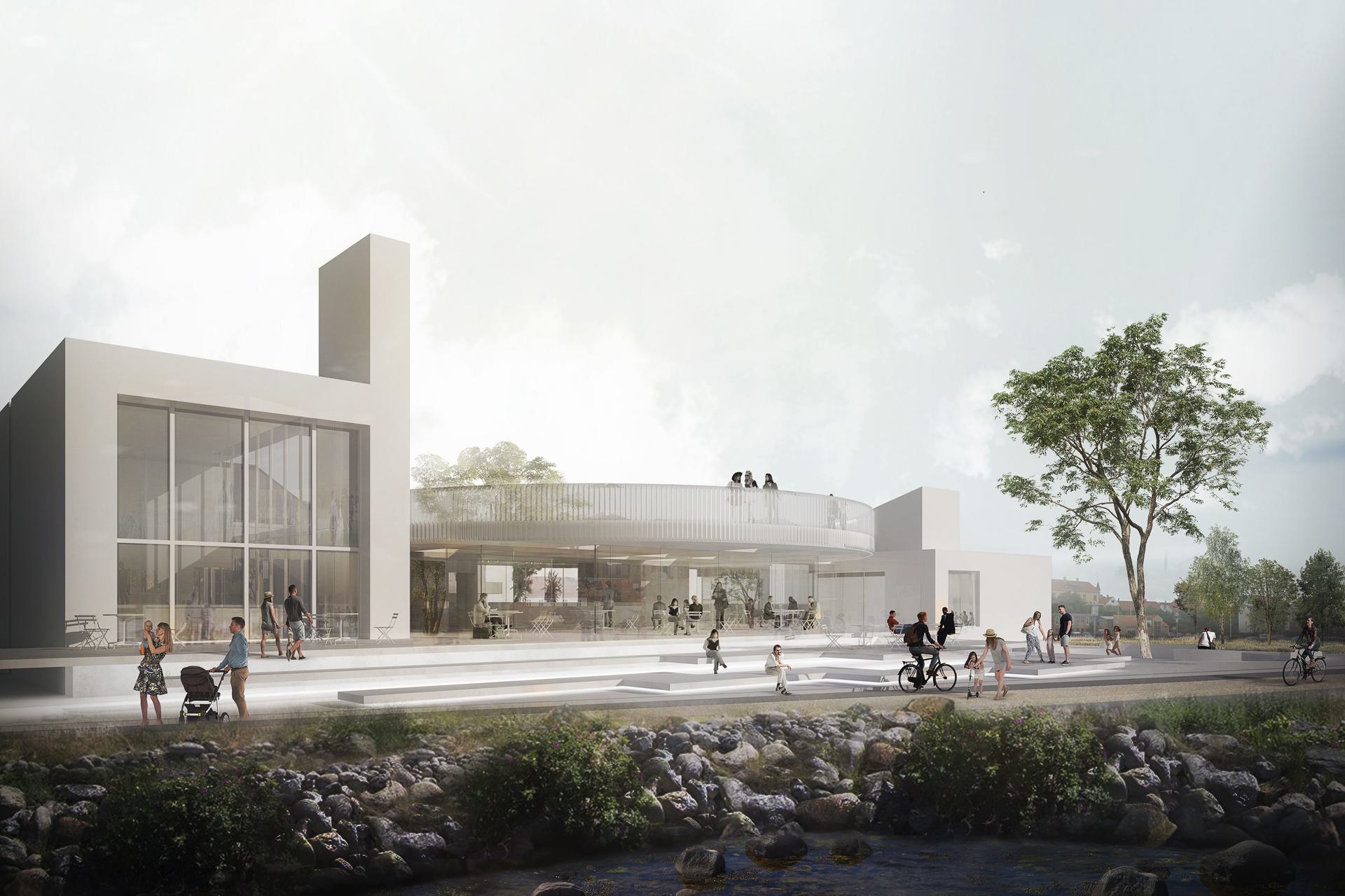 Contains a wealth of possibilities
The expansion connects the existing buildings through a transparent glass corridor that creates a simple yet elegant spatial experience, providing entirely new possibilities for exhibiting glass art, such as new exhibition areas as well as flexible lecture halls and public facilities connected to active workshops. The expansion will also result in accommodation options in connection with the workshops, thereby strengthening the museum's position as a vibrant centre for international glass artists.