Waterfront Cultural Centre
A healthy gathering point for all of Copenhagen
Location
Copenhagen, Denmark
Developer
Copenhagen Municipality
Competition
Project proposal in prequalified international competition in 2017
Landscape architect
GBH Landskabsarkitekter
Engineer
EKJ Rådgivende Ingeniører
Consultant
Kunstgruppen AVPD
Mikkel Knowles Gjelstrup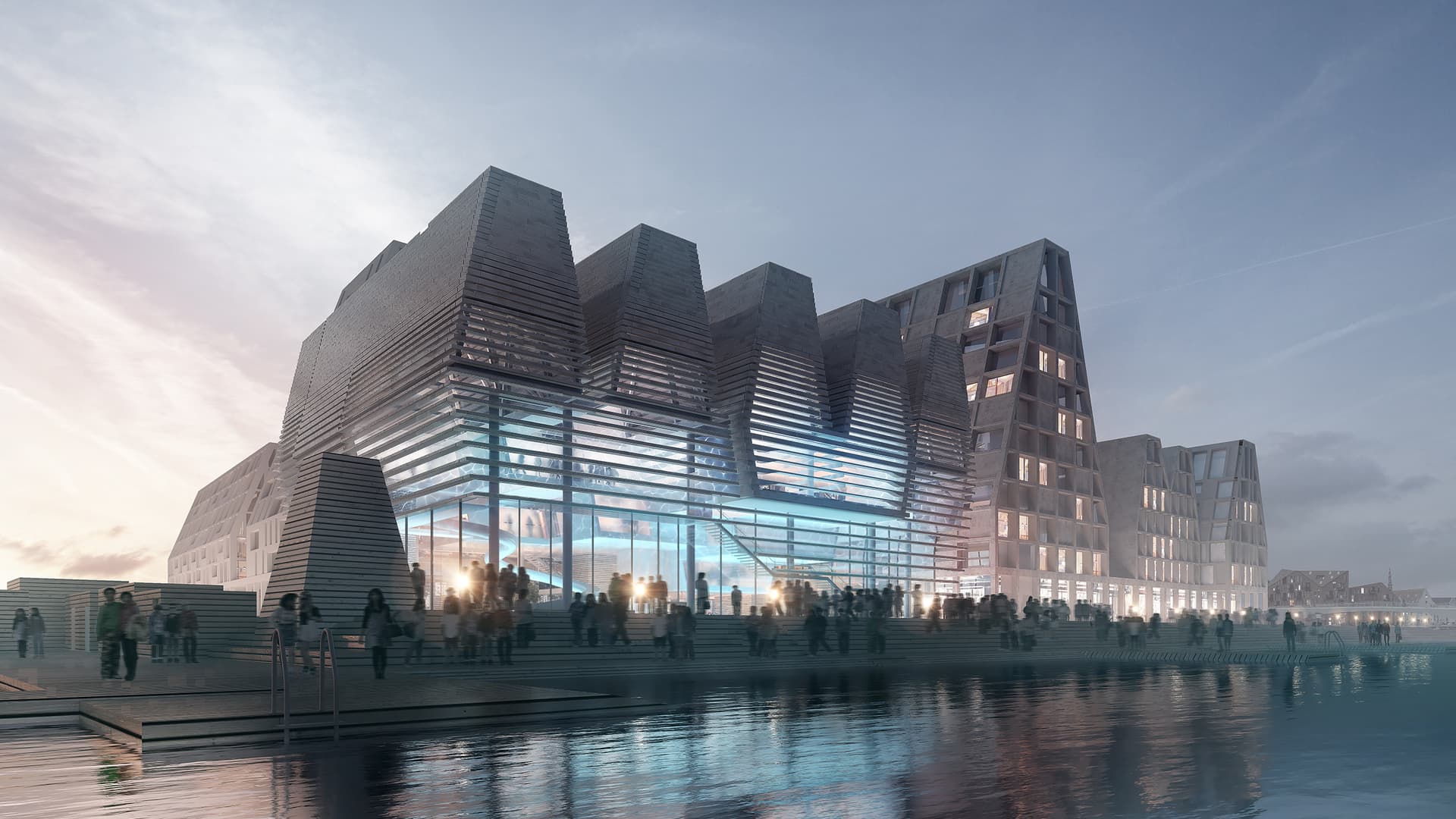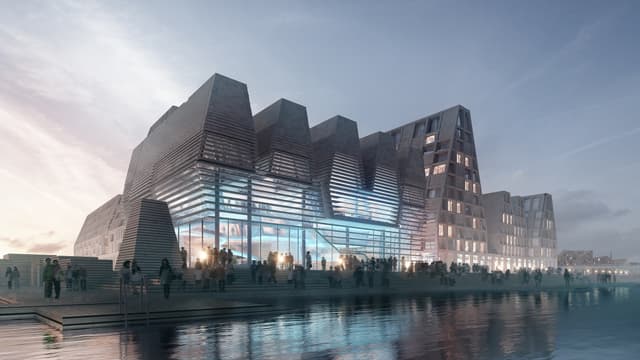 The proposal for the Water Cultural Centre (in Danish 'Vandkulturhuset') paves the way for new perspectives on creating a landmark of an international calibre and with popular appeal; a landmark that fits in beautifully with iconic neighbours such as the Copenhagen Opera House and Royal Danish Playhouse and holds the potential to become the new healthy gathering point for both locals and visitors in Copenhagen.
'The cloud' as the main motif
Danish water culture is the peaceful murmur of rain, the waves and foam of the sea and harbour areas bustling with life and activity. Vandhuset's main motif will therefore be 'the Cloud', which hovers over a fully open ground floor where it releases its precipitation in water slides and screening water curtains over a pool area, which appears to overflow and run right out into the sea. Thus, the cloud becomes the space-defining element which enhances the visitors' impression of interacting with nature and the Danish weather.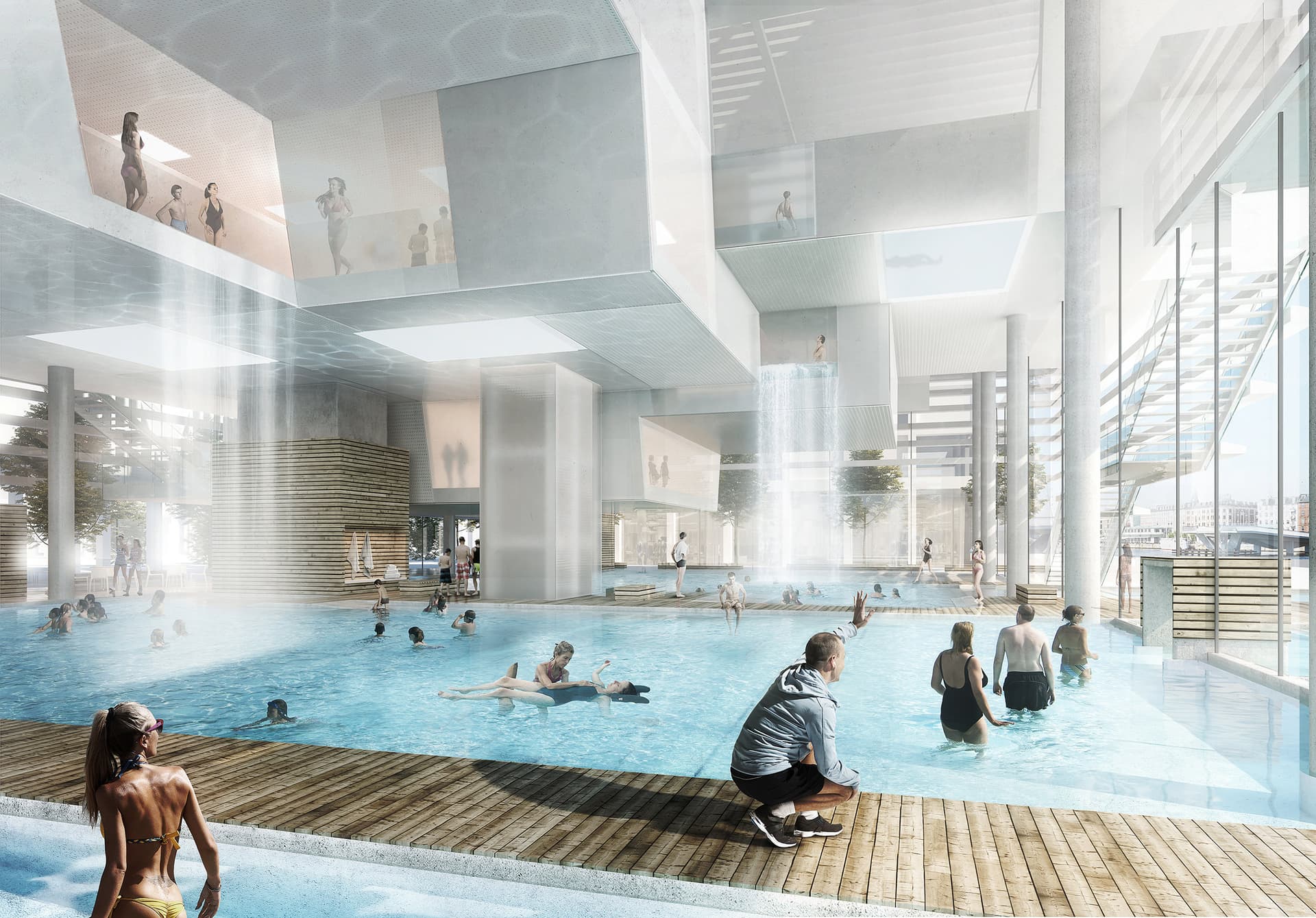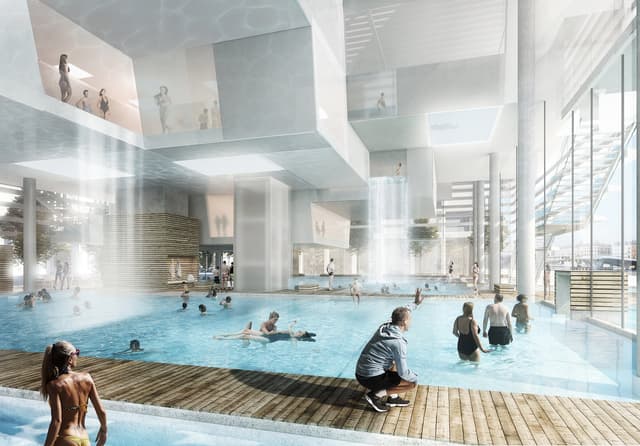 Time for calm and wellbeing
Inside 'the Cloud' are a wealth of plateaus with training facilities, activity and event areas as well as recreational areas with spaces to enjoy life and where visitors can find a calm in the view of the surrounding cityscape. In other places, the underlying courtyard is drawn into the building with green areas and plants. In that way, the building strikes a harmonic relationship between water, fauna and city.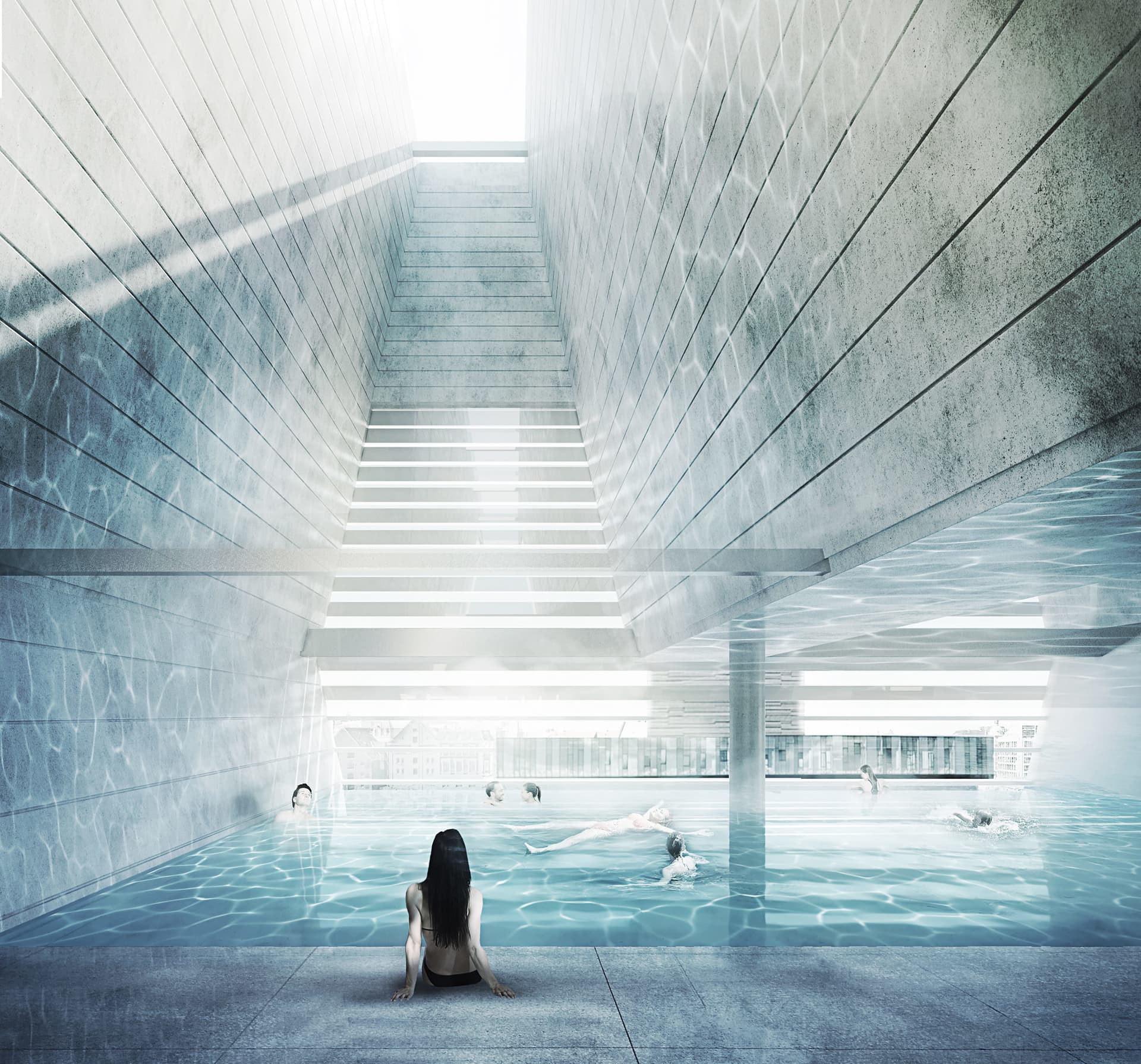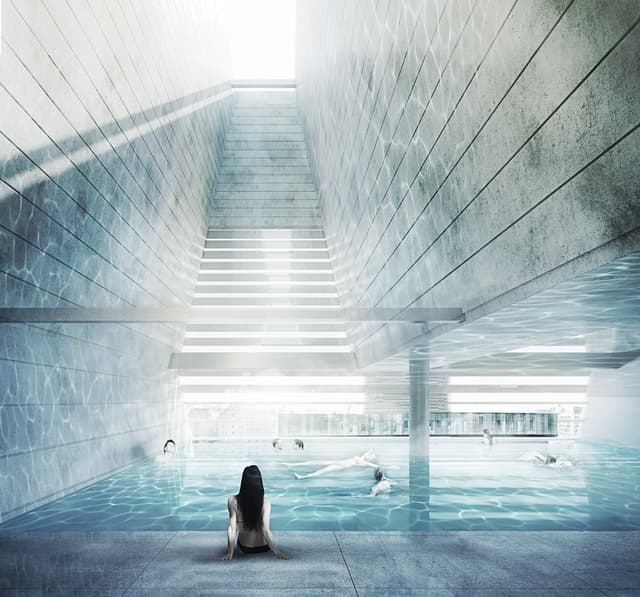 A popular gathering point
Outside, the numerous pools are perfect for summer and winter bathing, while a large water sheet reflects the building and highlights its maritime character. The architecture erases the borders between inside and outside, beautifully highlighting the changing of the seasons. In so doing, it manifests its potential to inspire a wide audience to make use of the many possibilities Vandkulturhuset creates while also turning Papirøen into a popular hub for urban life in Copenhagen.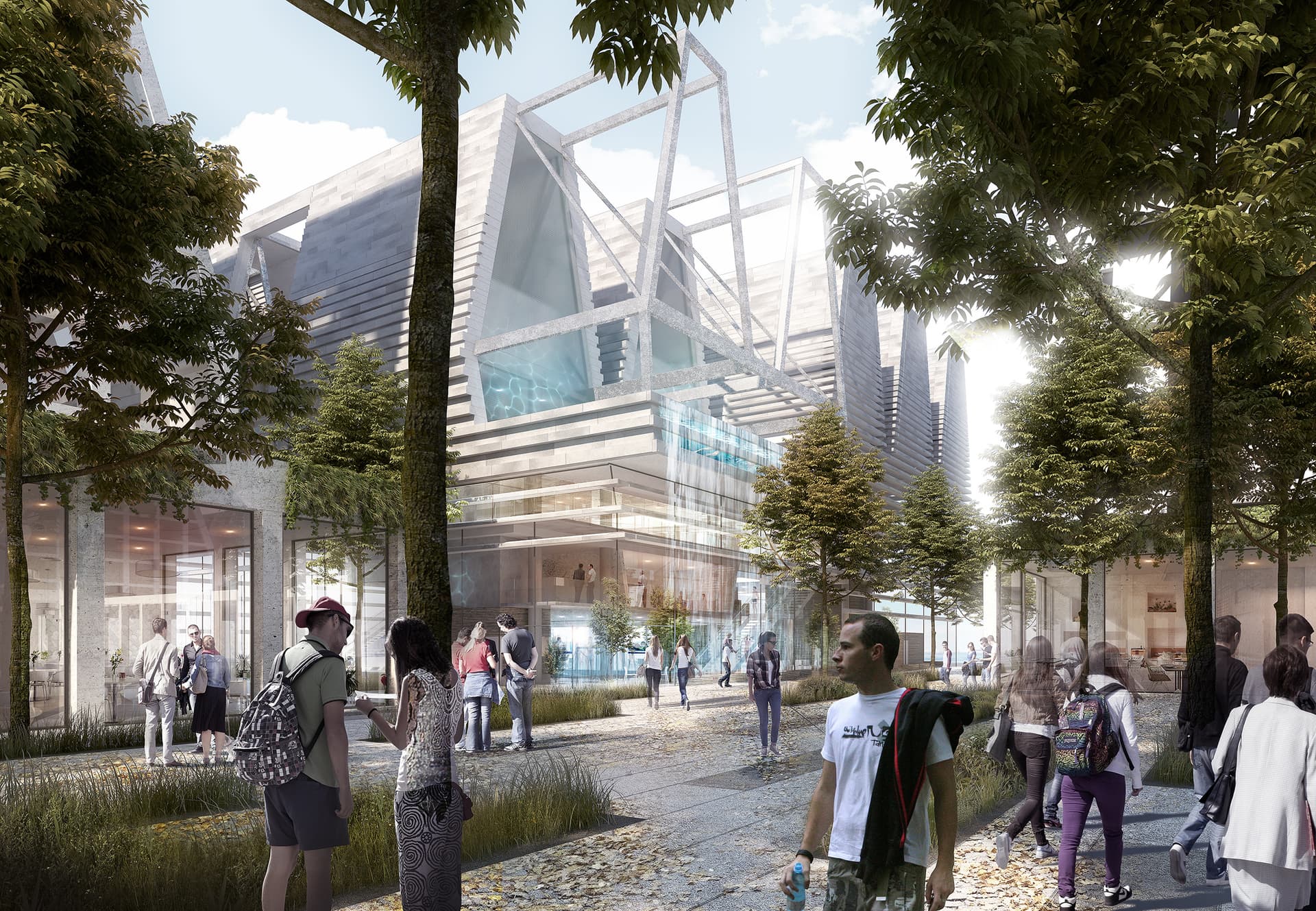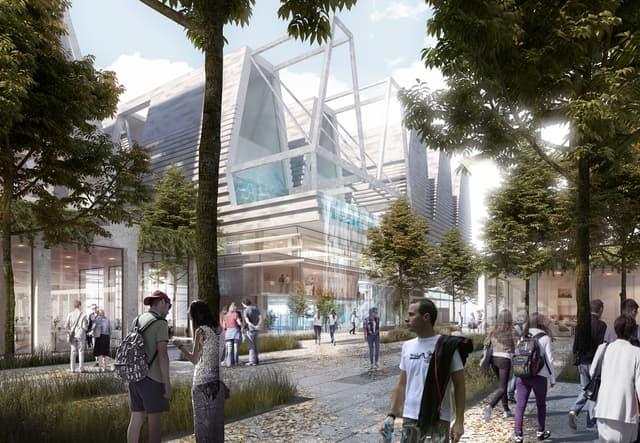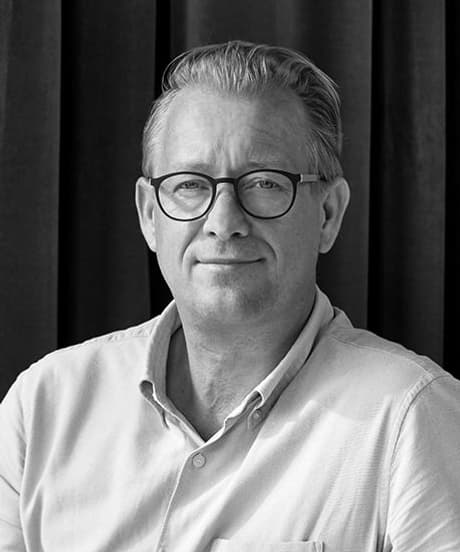 Anders Tyrrestrup
Stiftende partner / CINO / Arkitekt MAA
Aarhus, Stockholm
aty@aart.dk
+45 25 32 32 78