The senior co-housing community of the future
Architecture fit for life as an active senior citizen
Location
Ringkøbing, Denmark
Developer
Realdania By & Byg
Acquisition
Winning proposal in project competition in 2018
Landscape architect
Gustin Landskab
Anthropologist
Gemeinshaft
Contractor
Jens Jensen Murer og Entreprenør
Photo
Søren Palmelund / Realdania By & Byg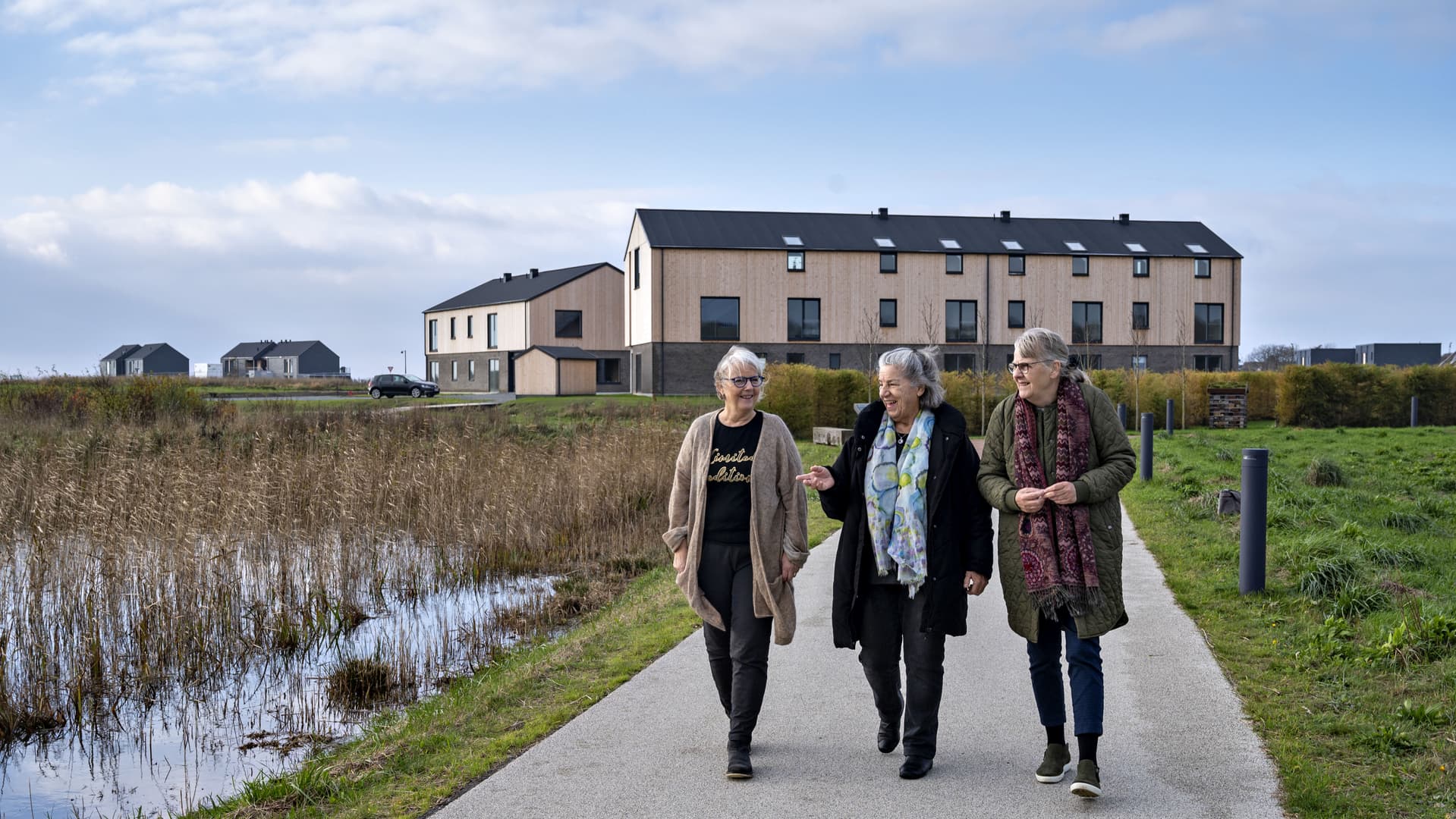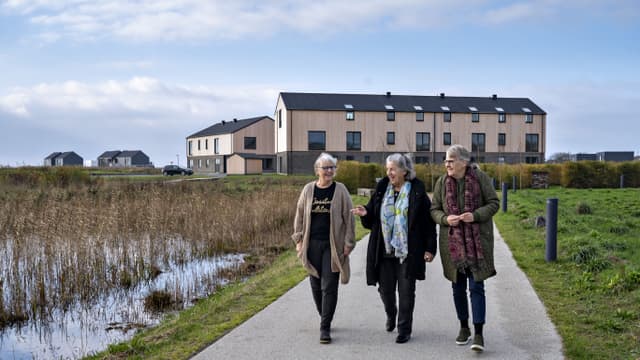 Unlike earlier generations, seniors today live to a so-called 'third age'. They have the energy and desire to be active and engage with other people. In fact, studies in Denmark have found that more than 80,000 senior citizens are considering moving into a co-housing community. The vision for the senior co-housing community of the future (in Danish 'Fremtidens Seniorbofællesskab'), located in the new scenic district of Ringkøbing K, is therefore to revisit co-housing communities as a concept, rethink it and adapt it to life as an active senior citizen.
Strengthening the interaction between residences
This vision is brought to life architecturally by maintaining the functions of co-housing communities so that common areas and residences are integrated with one another instead of being separate. The 14 residences are therefore grouped into three houses ranging from two to three storeys, all of which contain one or several common areas - from workshops to activity rooms, libraries and much more. The goal is to strengthen the interaction between the residences and common areas to create an inclusive environment where spontaneous encounters becomes a completely typical part of the residents' everyday lives and where they can find themselves in good company without necessarily having to go looking for it.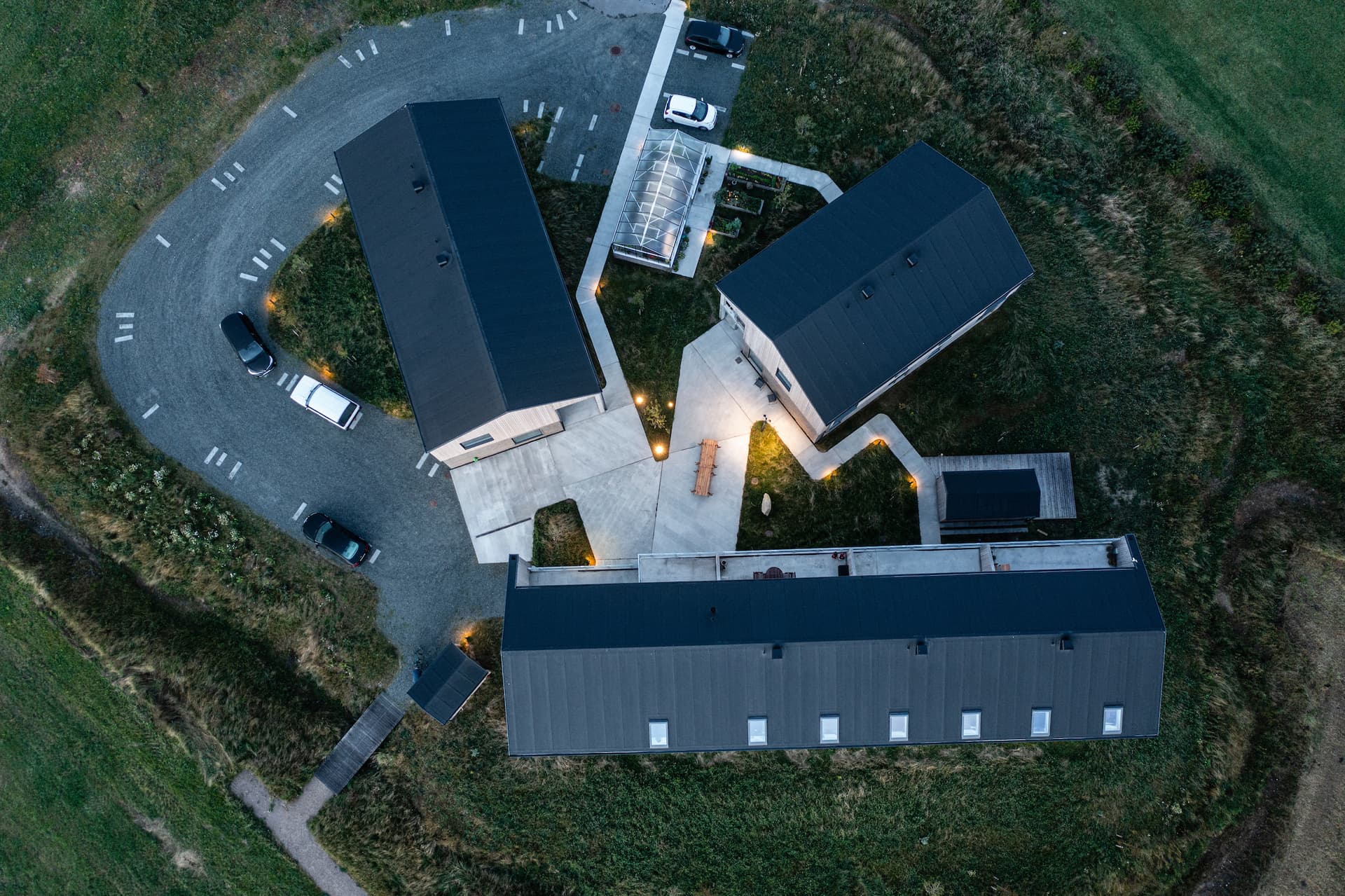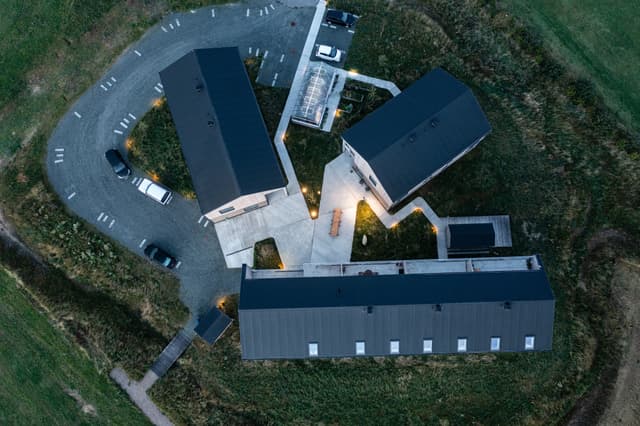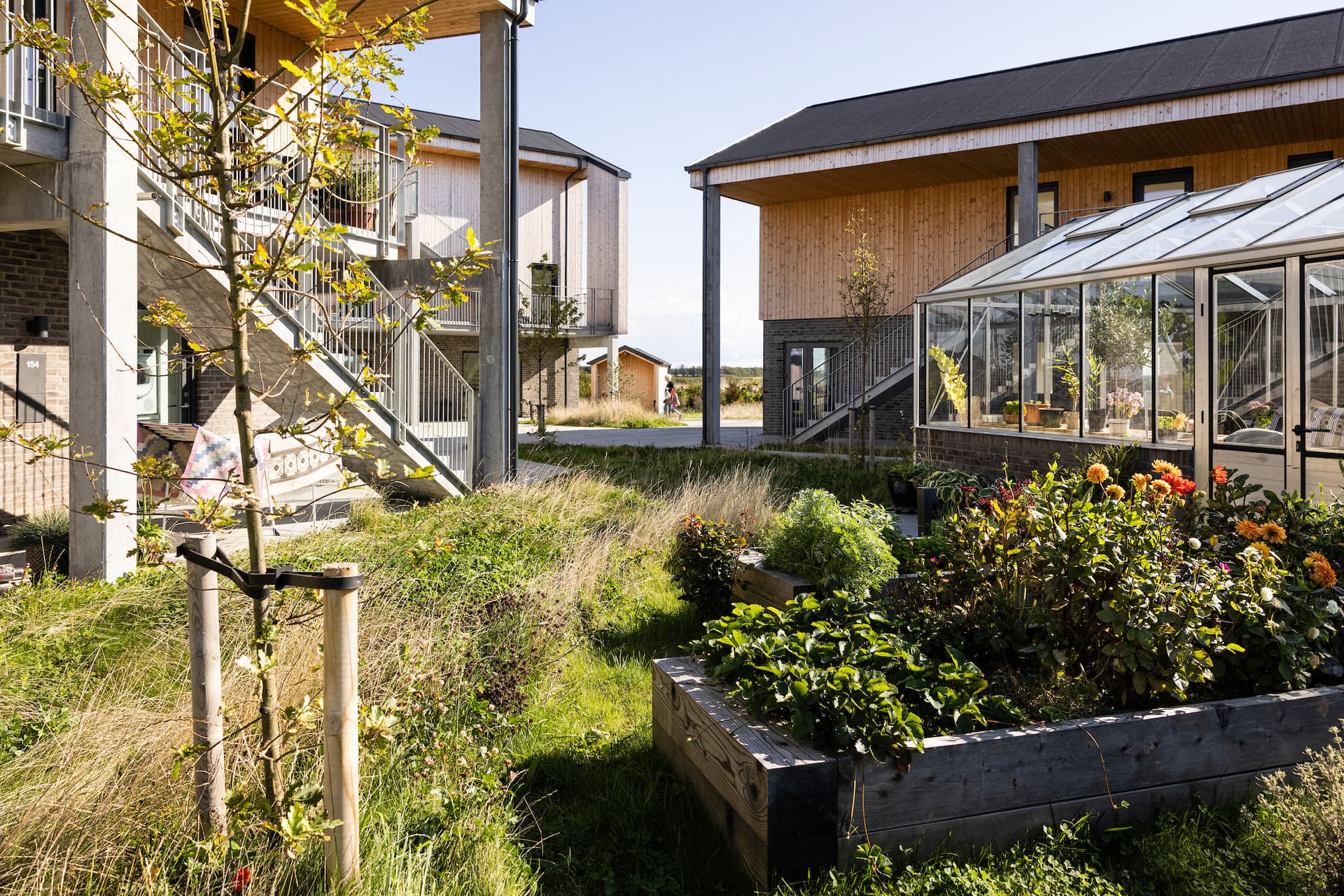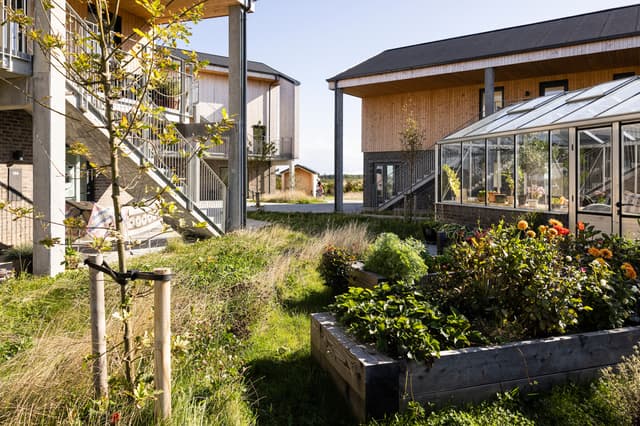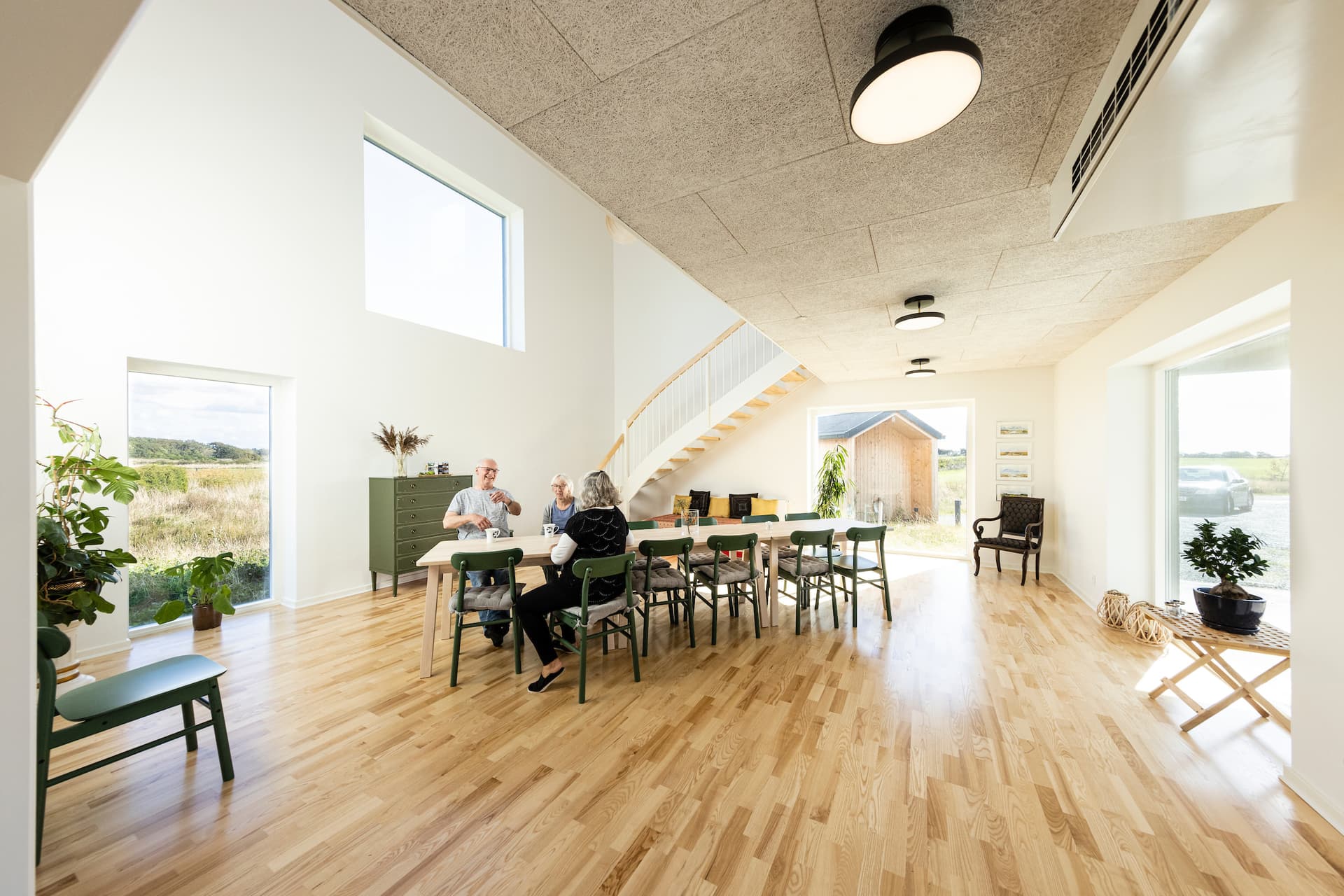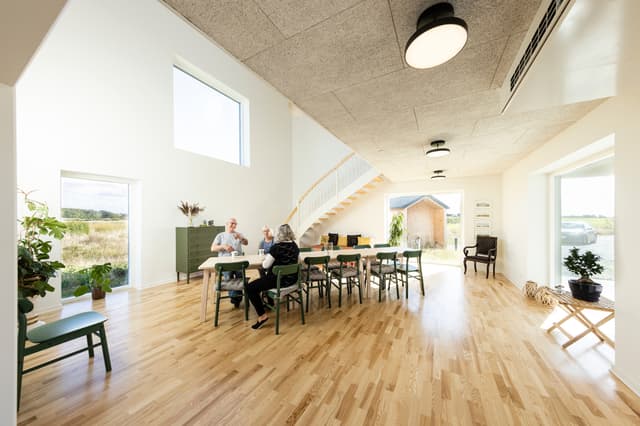 Reflecting the surrounding nature
With a view to creating an interplay with the surrounding nature, the residences have been designed with solid wood flooring, large spaces and floor-to-ceiling windows that keep the interiors naturally lit. With facades clad in cedar and brick foundations, the residences are solidly embedded in the nature of western Jutland while also standing out in contrast to - and as a natural extension of - their scenic surroundings.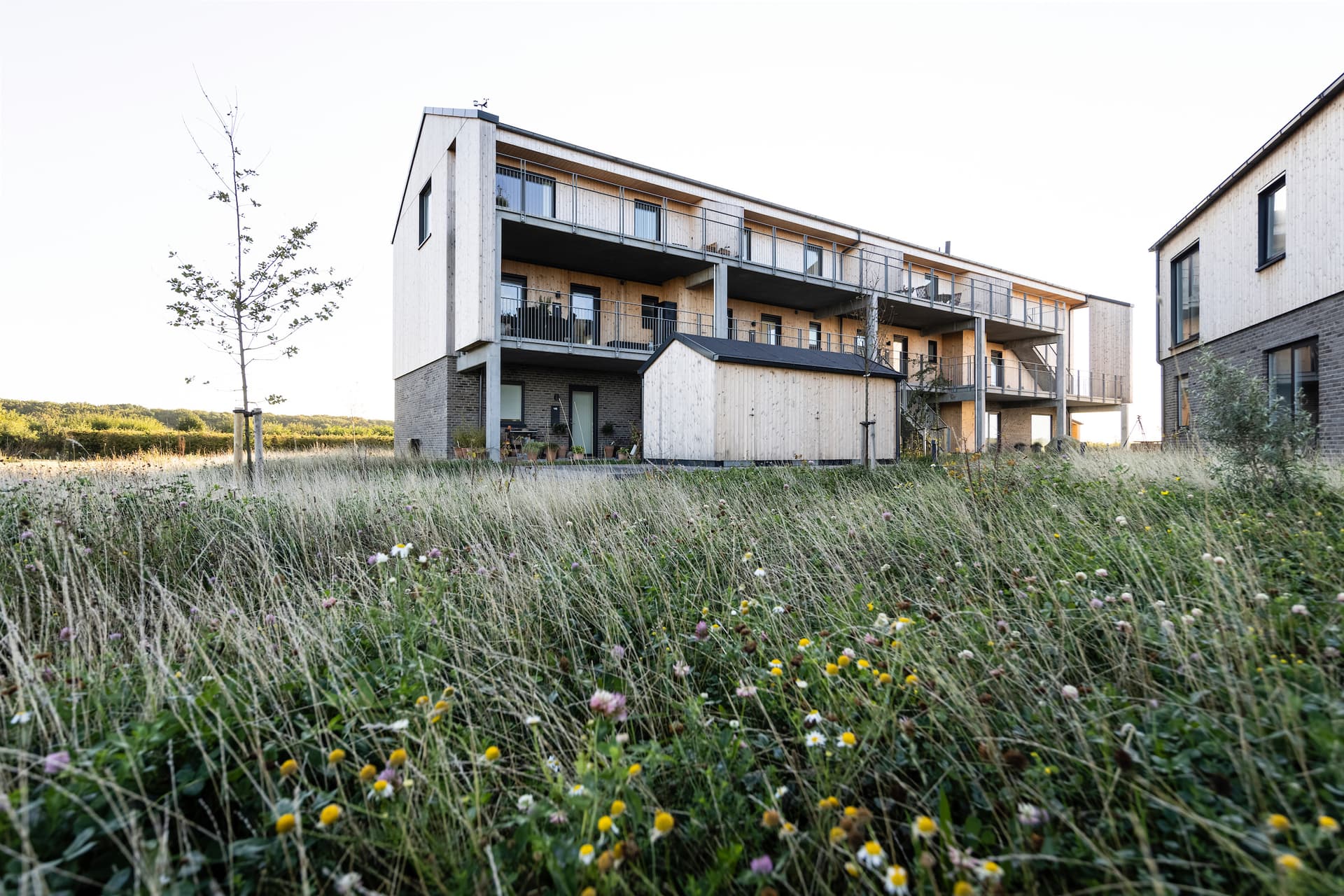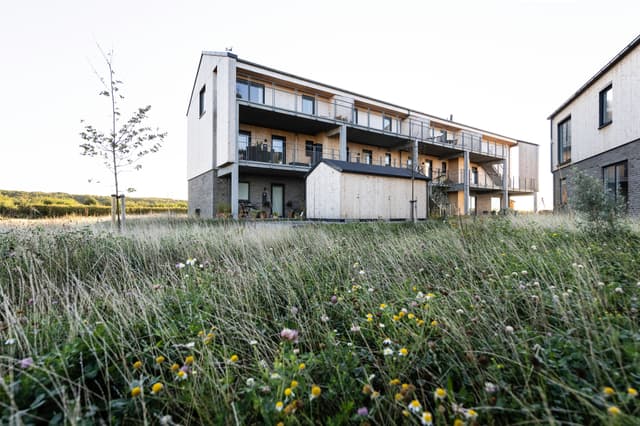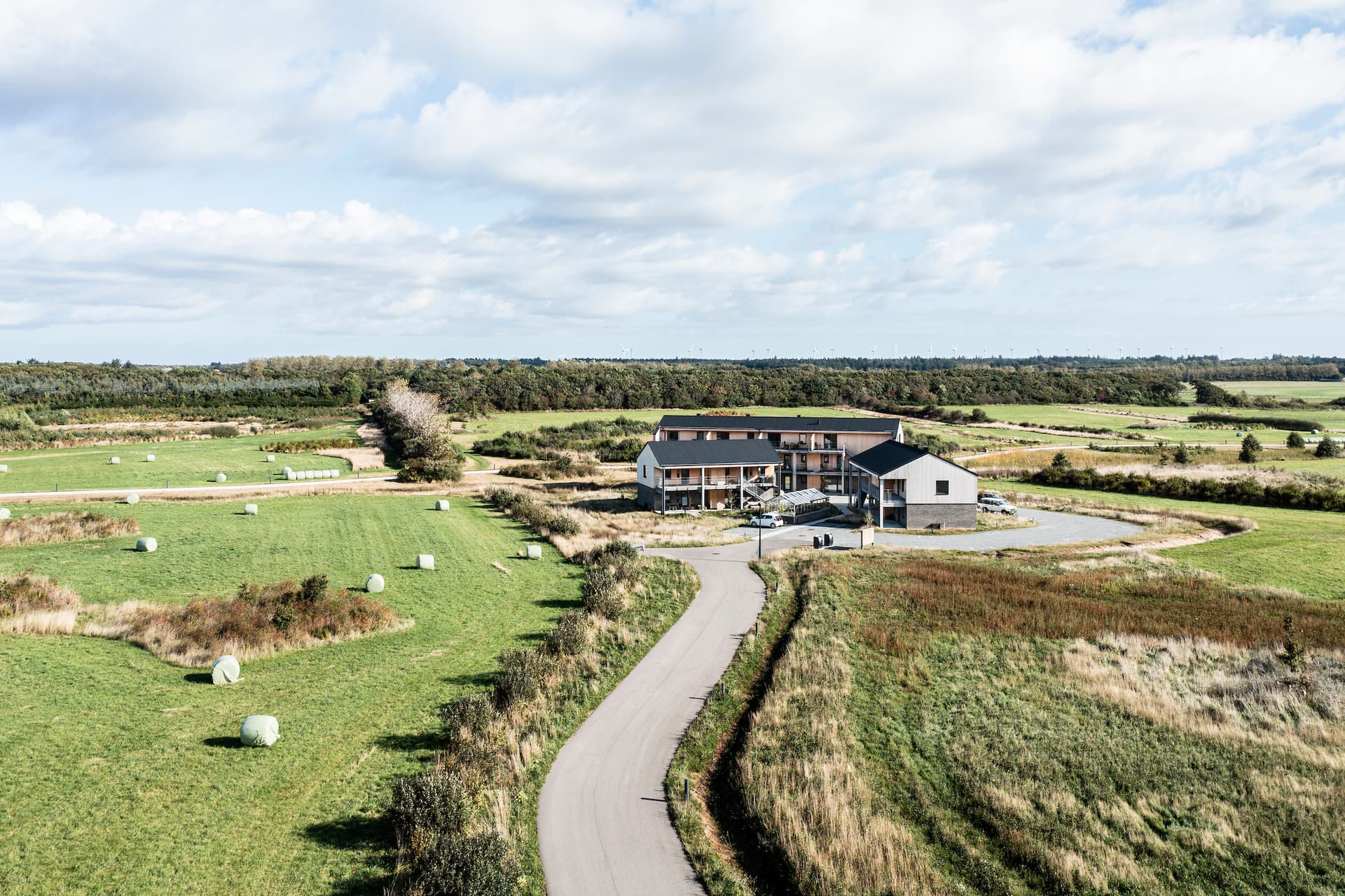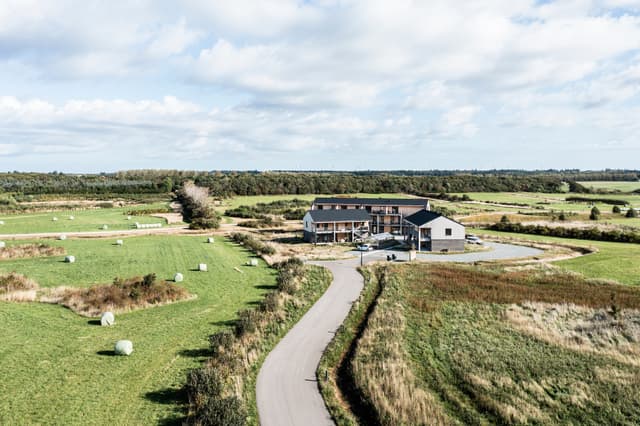 Making space for a life of activities and recreational
As is the case for the interior spaces, the exterior spaces also offer lots of space for active and recreational purposes. Noteworthy spots include the evening sun spot, the parking lot with a basketball hoop, the west-facing sun deck, the kissing bench facing the sunset, the landscape around the orangerie and the active common area in the heart of the co-housing community, which serves as a gathering point and connects all the indoor common areas. Spaces like these help create an environment designed for a good life in one's third age.