VUC Syd
An open and digital learning environment
Location
Haderslev, Denmark
Acquisition
Winning proposal in project competition in 2010
Architect
AART
Zeni Arkitekter
Awards
German Design Award
Iconic Award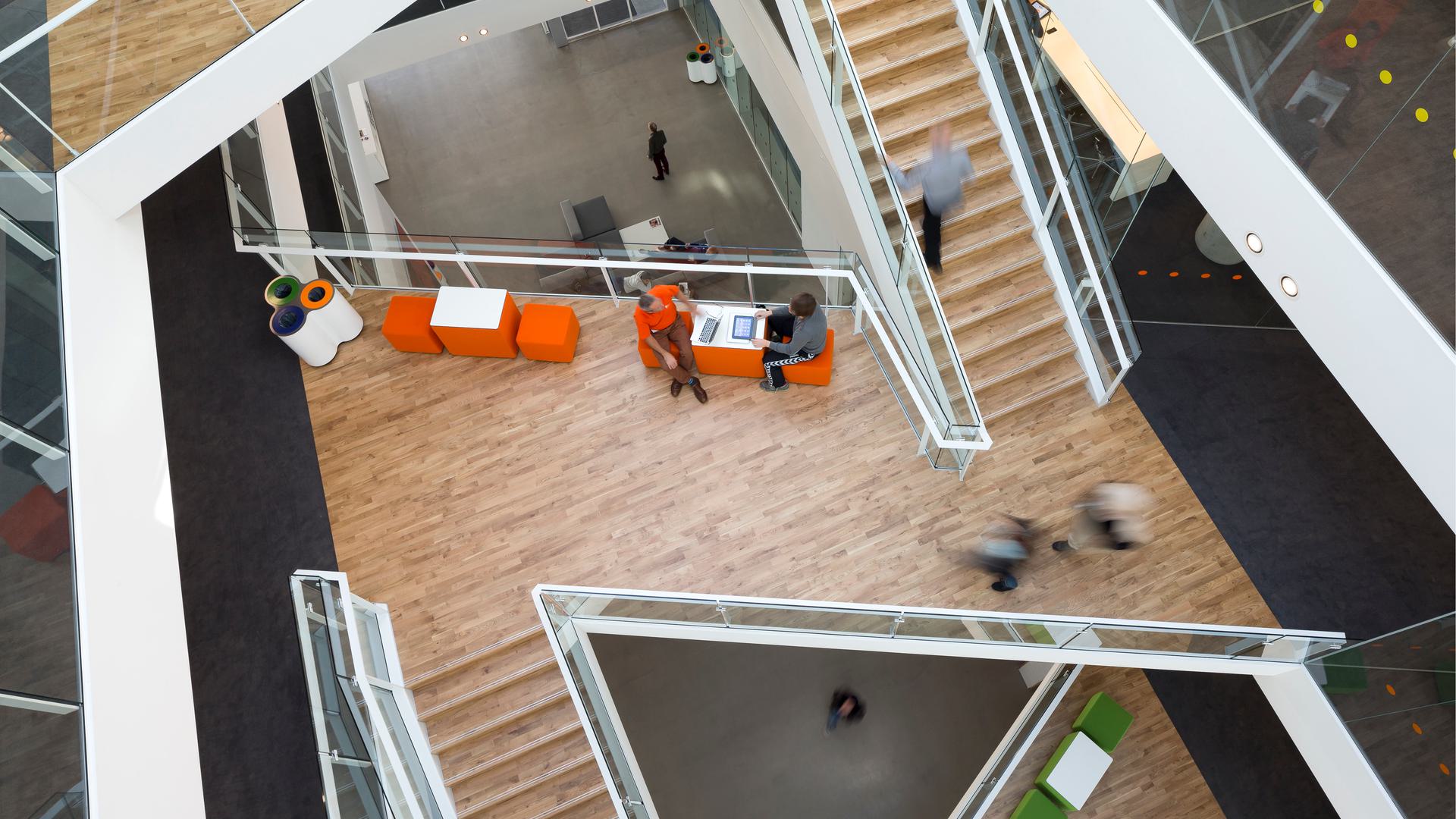 VUC Syd's education centre is located at Haderslev Harbour and houses a flexible and digital learning environment.
Opens 360˚ towards the city
Inspired by its unique location on Haderslev's waterfront, the new education centre has been designed as an atrium that opens 360˚ towards the city and harbour. The terraces are one example of how this is achieved. In a flowing movement that begins at the ground level and ends on the building's top floor, the terraces snake around the building, bringing together the inside and outside in a single concept.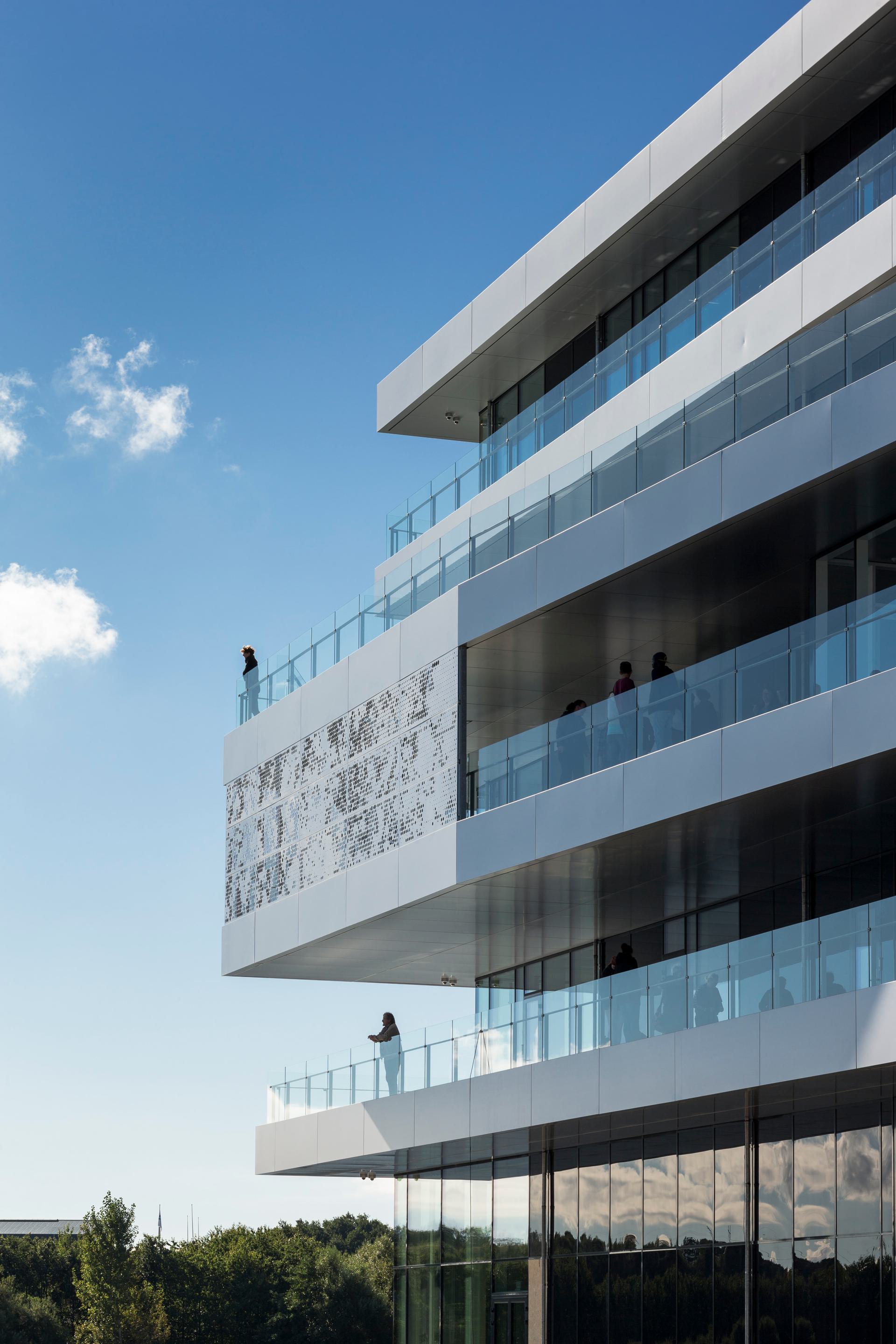 Combining IT and learning
The new education centre for VUC Syd not only adds a striking new feature to the Haderslev waterfront. It also houses a flexible and digital learning environment by combining expert knowledge with modern IT and innovative learning methods. Each course participant is given their own iPad or MacBook, and no less than 165 digital screens have been integrated into the rooms and serve as a natural part of the learning environment. Additionally, the education centre is not comprised of traditional classrooms, but has instead been designed to be an open learning environment revolving around the atrium and the staggered staircase in the heart of the building.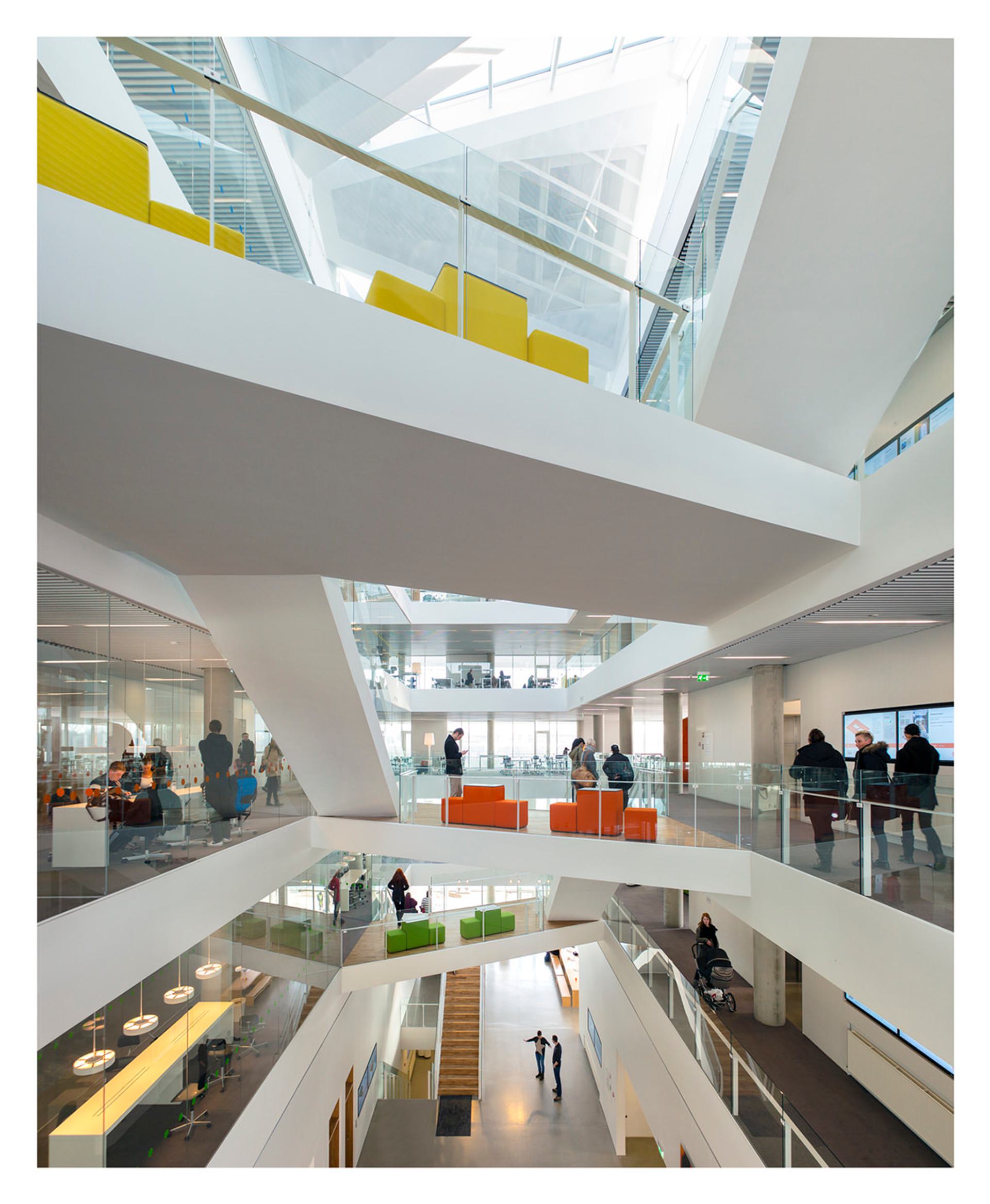 Awards
2014
German Design Award
Praised as one of the most innovative education centres in the world
2013
Iconic Award
Praised as a visionary and architectural significant education centre
Challenging the traditional conception of a college
With a view to creating a well-arranged learning environment, the floors have been divided according to subject areas. The first floor is devoted to the science subjects, second to the cultural subjects and third to the language subjects. The education centre thusly challenges the traditional conception of fixed classrooms in favour of a more flexible overall concept. Based on VUC Syd's GODS principles (in English: Group zones - Presentation rooms - Dialogue boxes - Quiet zones), an unconventional and far more vibrant learning environment has been created, providing the opportunity for more differentiated learning.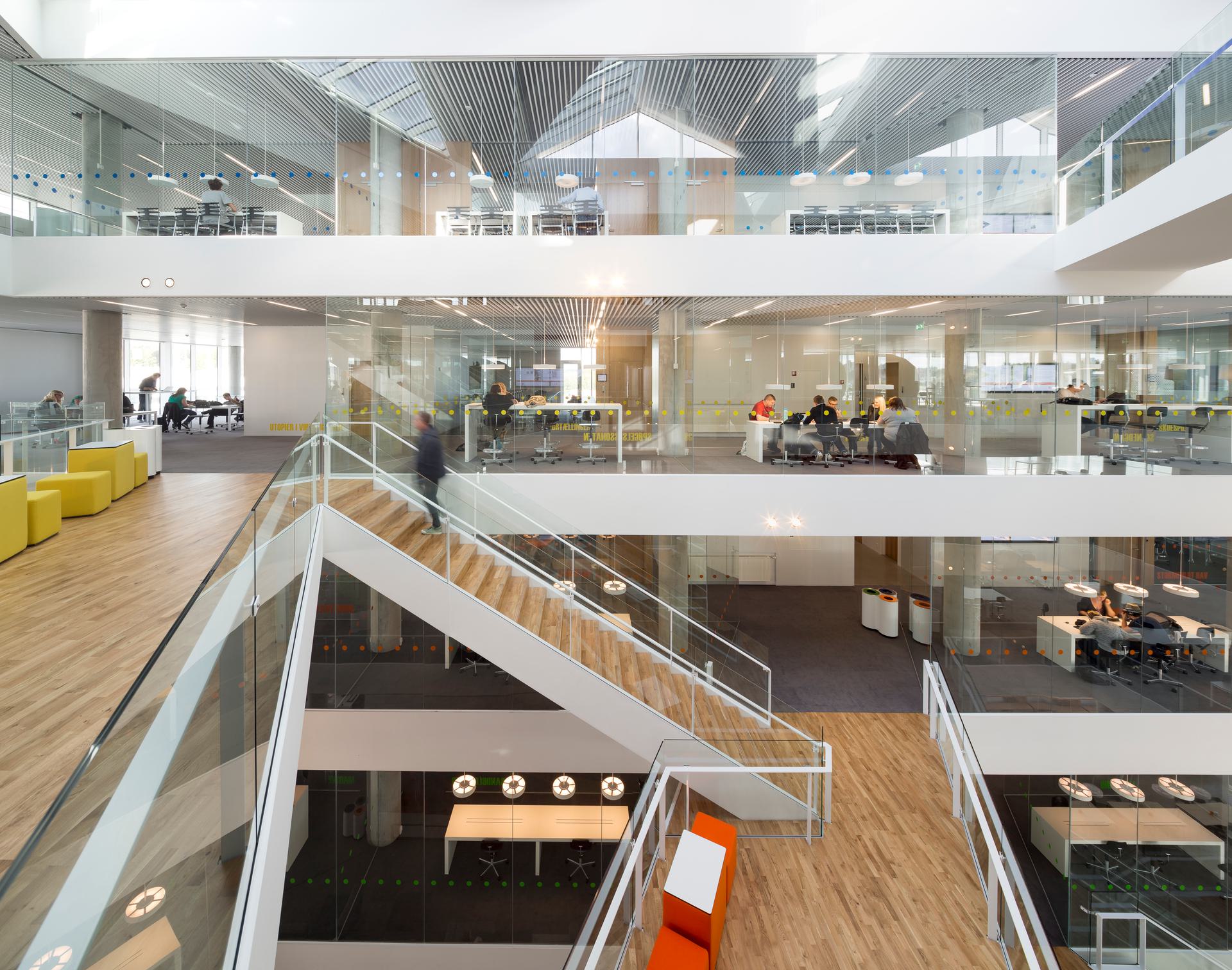 Includes a ground floor fully open to the public
The contact with the city and harbour promenade has been a key consideration in the design of the education centre. For example, this is evidenced by the public ground floor, which draws the public urban space into the building and contains a culture café and lecture hall that provides space for large/joint events.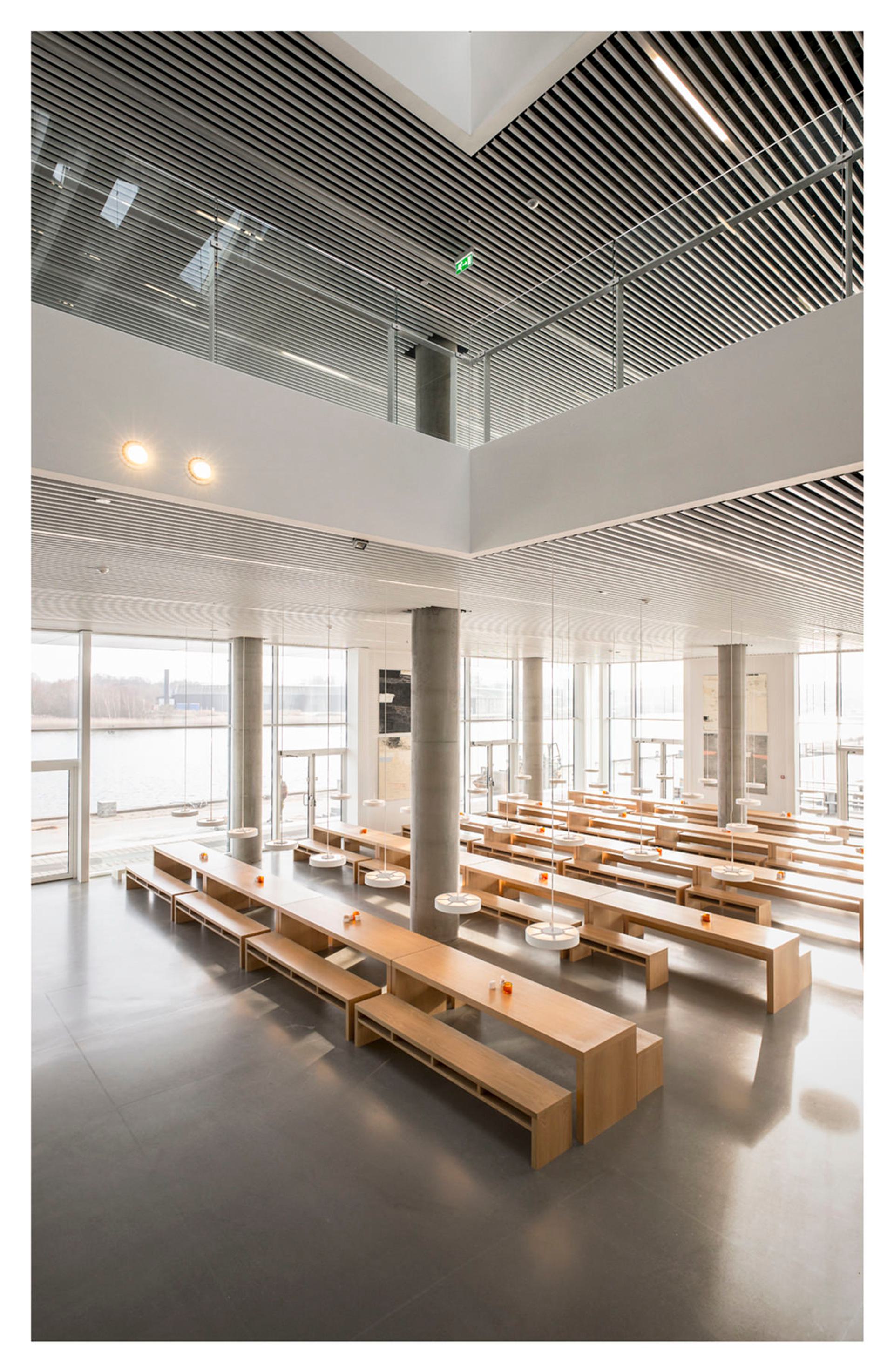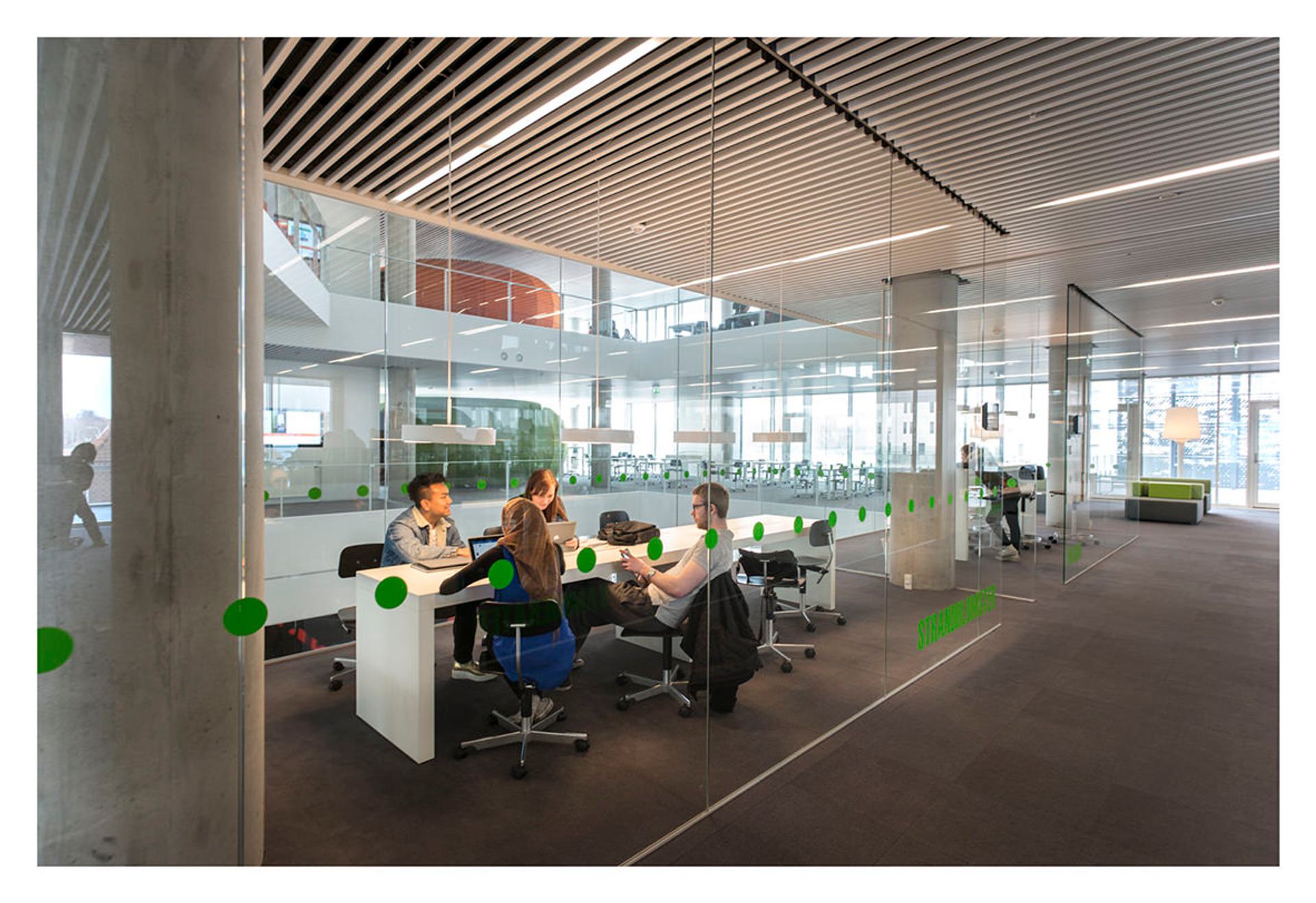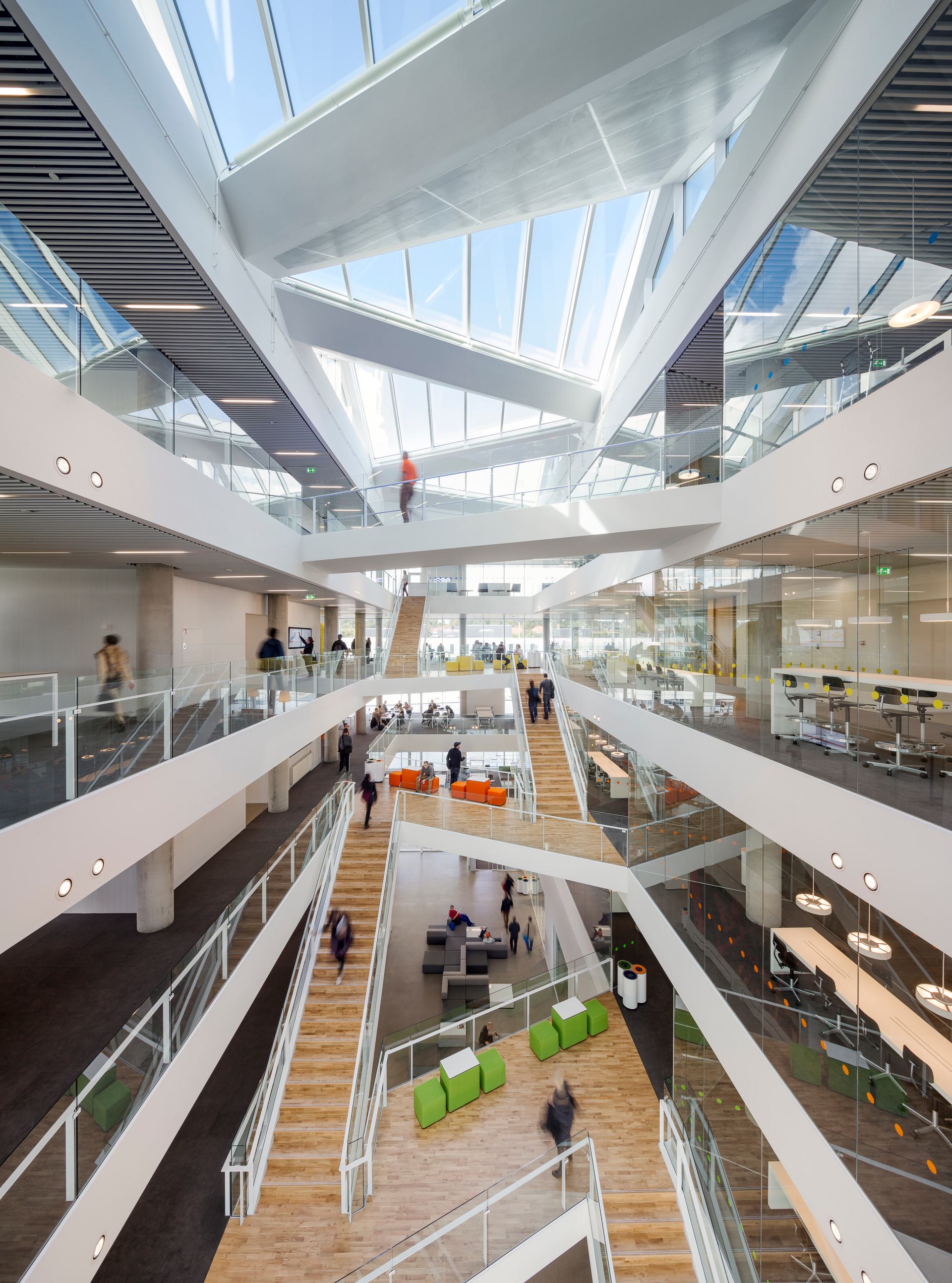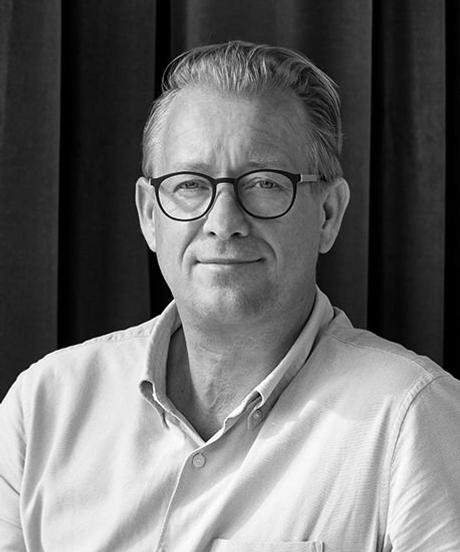 Anders Tyrrestrup
Founding Partner / CINO / Architect MAA
Aarhus, Stockholm
aty@aart.dk
+45 25 32 32 78