Amaryllis Hus
In dialogue with the surroundings and cultural heritage
Location
Copenhagen, Denmark
Architect
AART, Tegnestuen LOKAL
Photographer
Kristian Lildholdt Hansen, Niels Nygaard, Tom Jersø & Kirstine Mengel
Awards
Københavns Kommunes Bygningspræmiering og Publikumspris 2019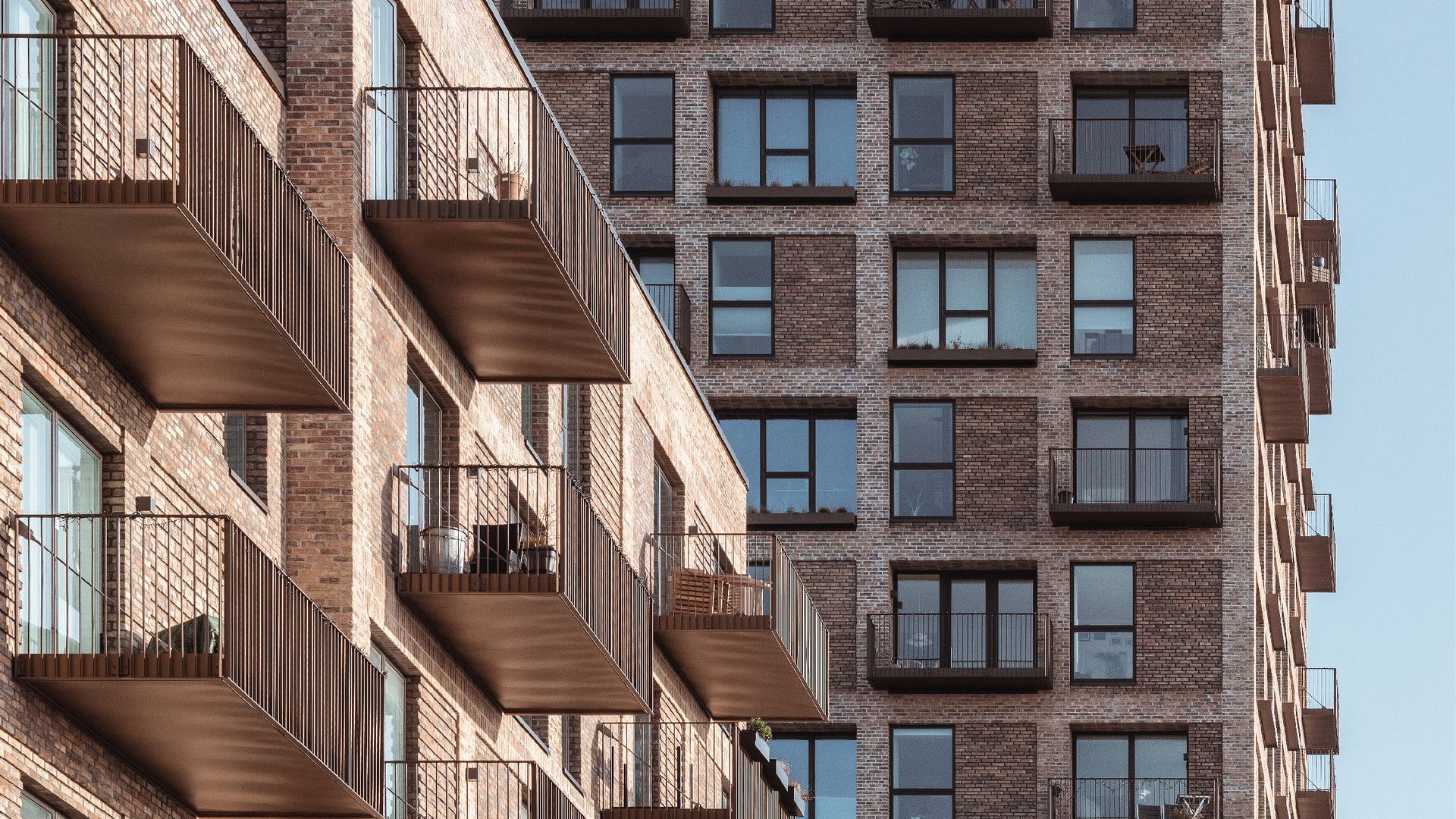 In Grønttorvet, a new district of Copenhagen, Amaryllis Hus forms the framework for 83 unique homes with integrated roof gardens, fantastic access to daylight and a view over both the city and a park. With a clear and simple design language, golden bricks and green plants from top to bottom, this building, despite being 15 storeys, is something that both the local residents and the surrounding area can relate to.
Inspired by Grønttorvet's industrial and cultural past
This area, which was once the old wholesale greengrocer square in Valby where fruits, vegetables and flowers were sold since 1958, is now a modern urban district with a focus on sustainability and community. One of the area's significant new residential properties is Amaryllis Hus - a rectangular building in 4, 5 and 6 storeys with a 15-storey tower.
Inspired by Grønttorvet's industrial character, Amaryllis Hus is characterised by a prominent relief brickwork on the facade which is also adorned with plant boxes. In addition, Grønttorvet's spirit and history are preserved on the building's roof, where a shared roof garden and greenhouse have been established. Here, residents can grow seasonal vegetables and strengthen their mutual relationships.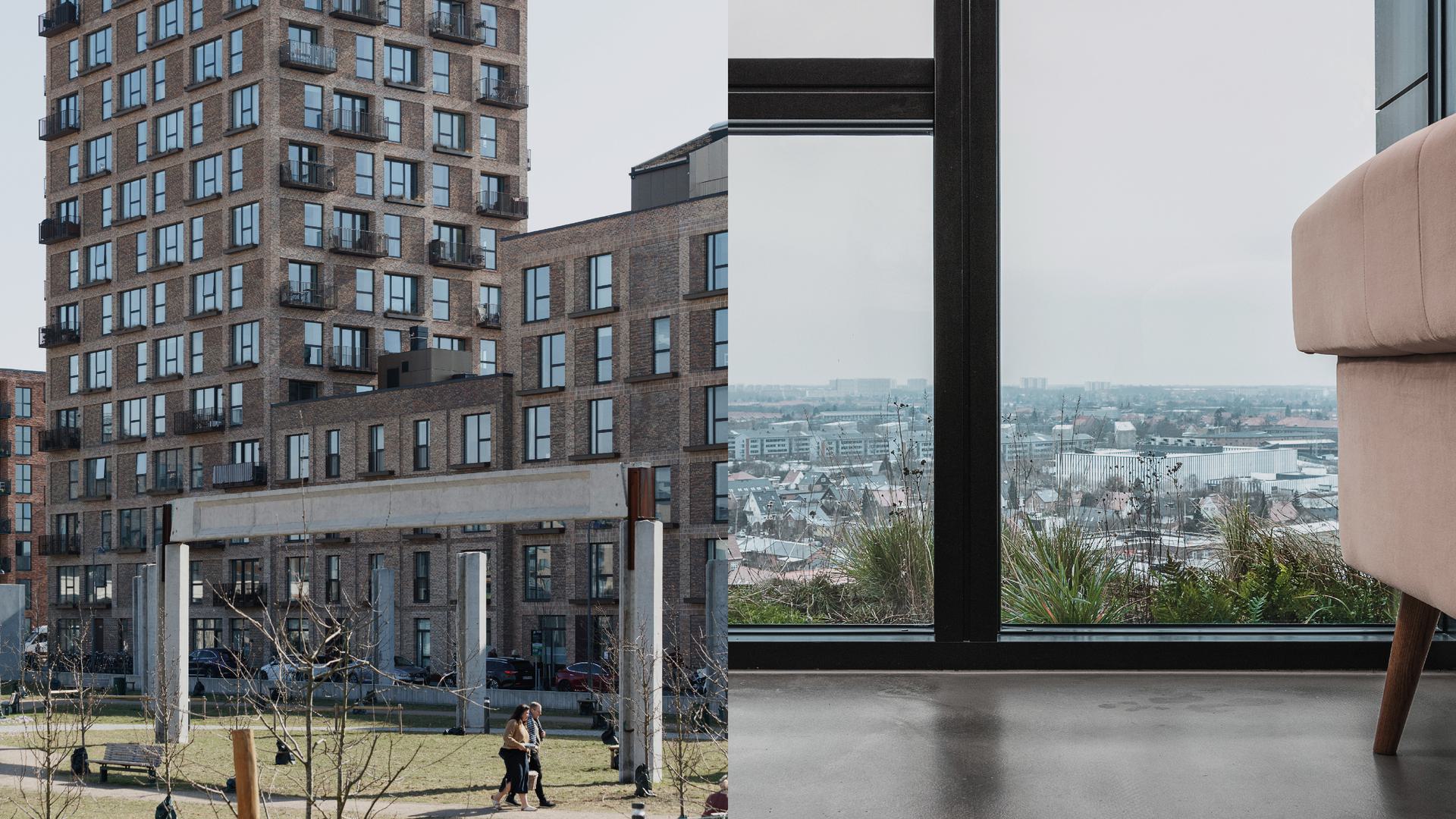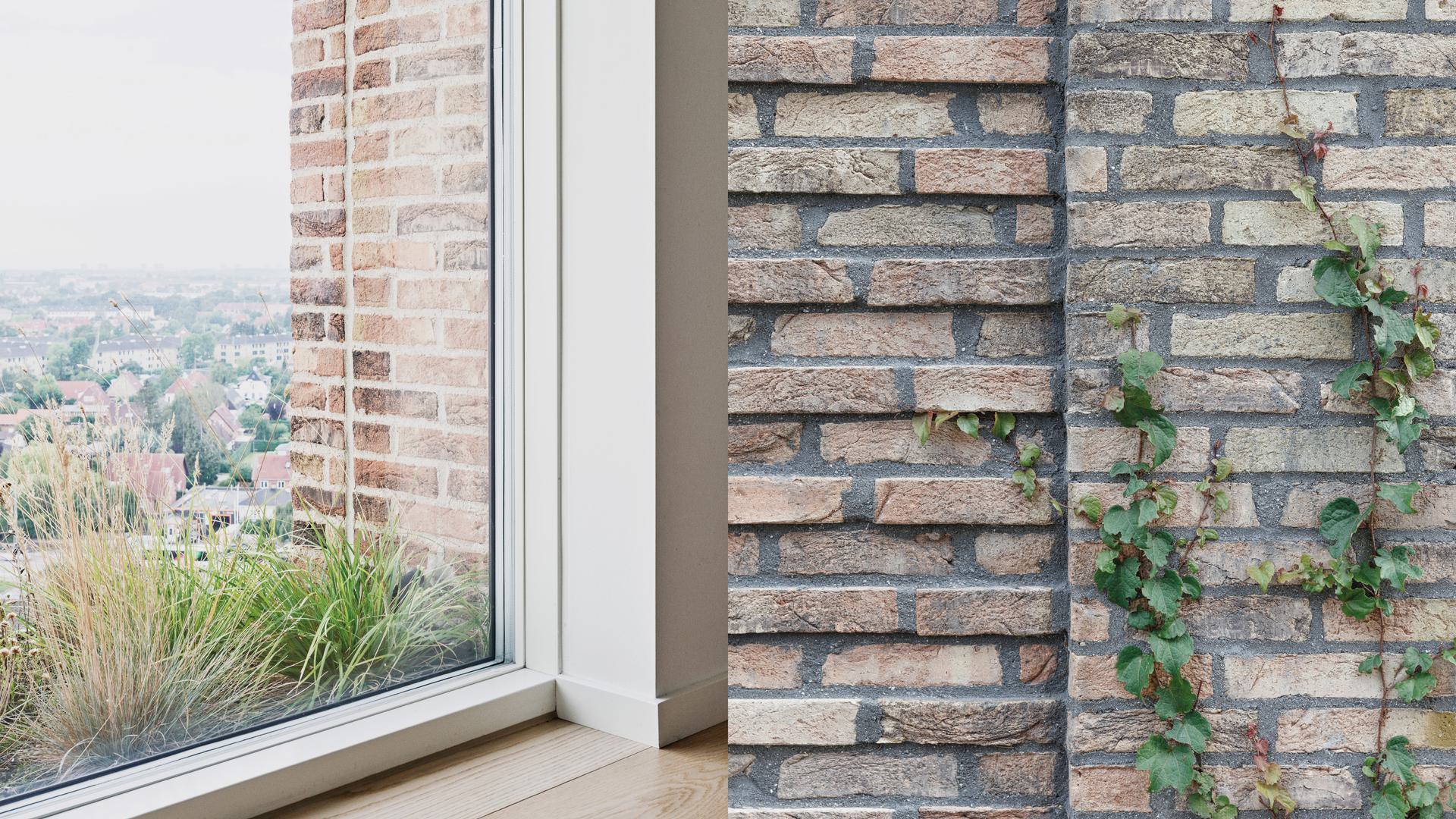 The architects have designed a beautiful high-rise building that complements the surroundings and focuses on the quality of life for the property's residents. This is a design that matches Grønttorvet's vision of creating a district with breathtaking architecture that you never get tired of looking at.
Hans-Bo Hyldig / CEO of FB Gruppen
A grounded high-rise building
While green elements that are completely in line with Grønttorvet's DNA are integrated into the architectural design all the way up to the 15th floor, Amaryllis Hus also combines innovative architecture with common Danish construction traditions with its beautiful autumnal coloured bricks.
The project is an example of a brick high-rise where the details have been worked on with a focus on the transition between the terrain and the building, on the proportions and materiality and how it ends towards the sky. This makes the building become part of a dialogue with its surroundings and allows it to address those who live in it.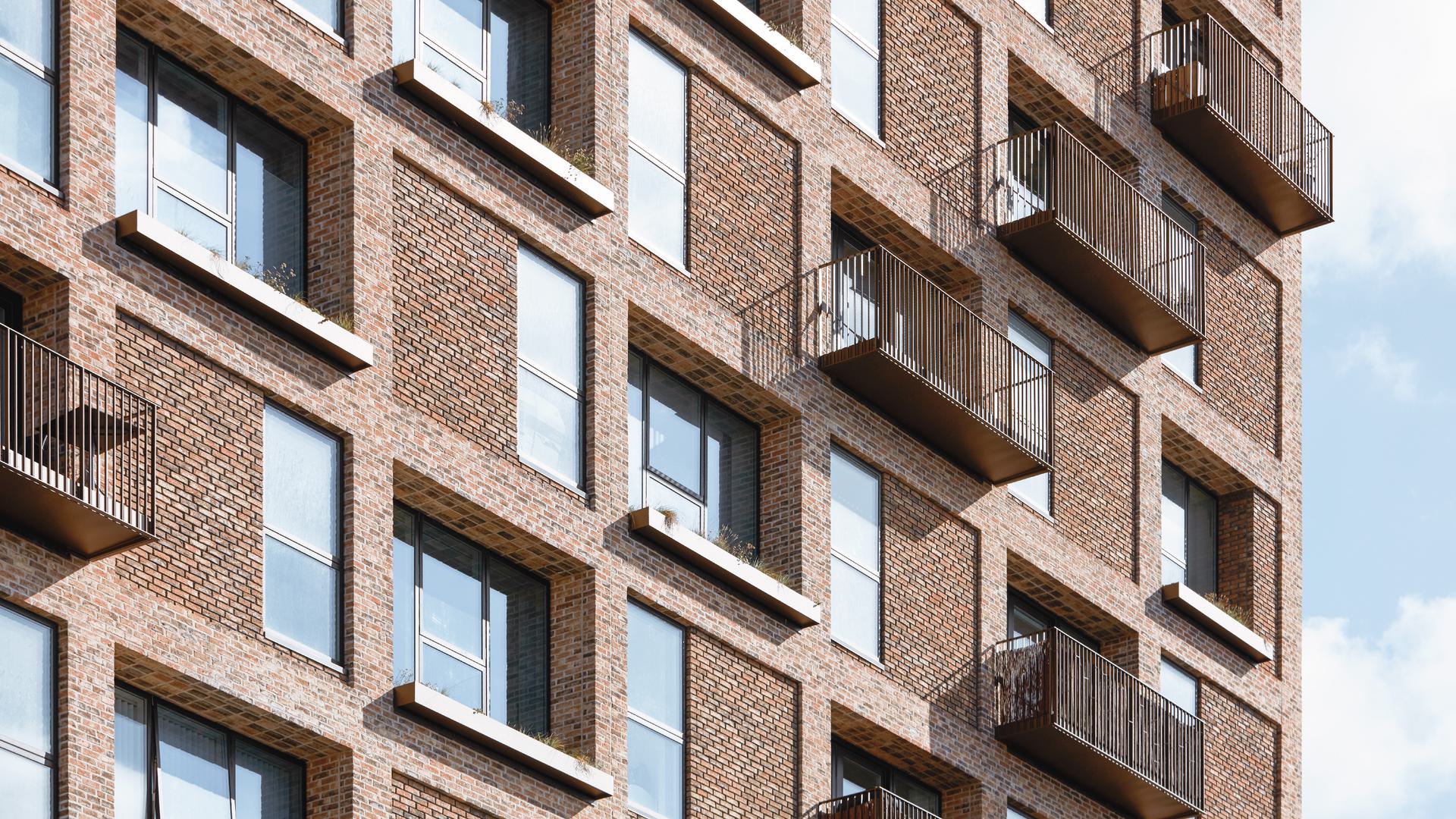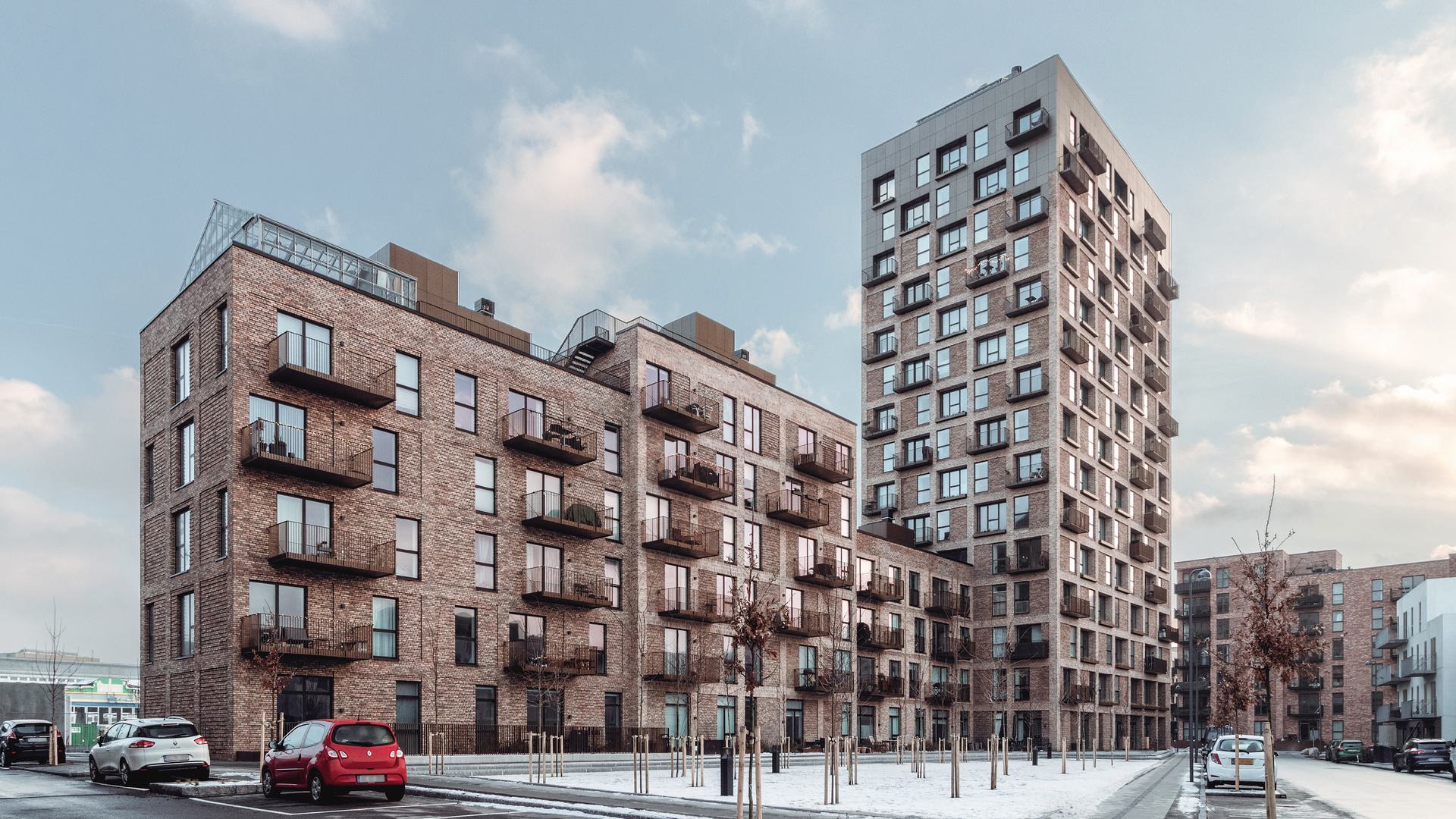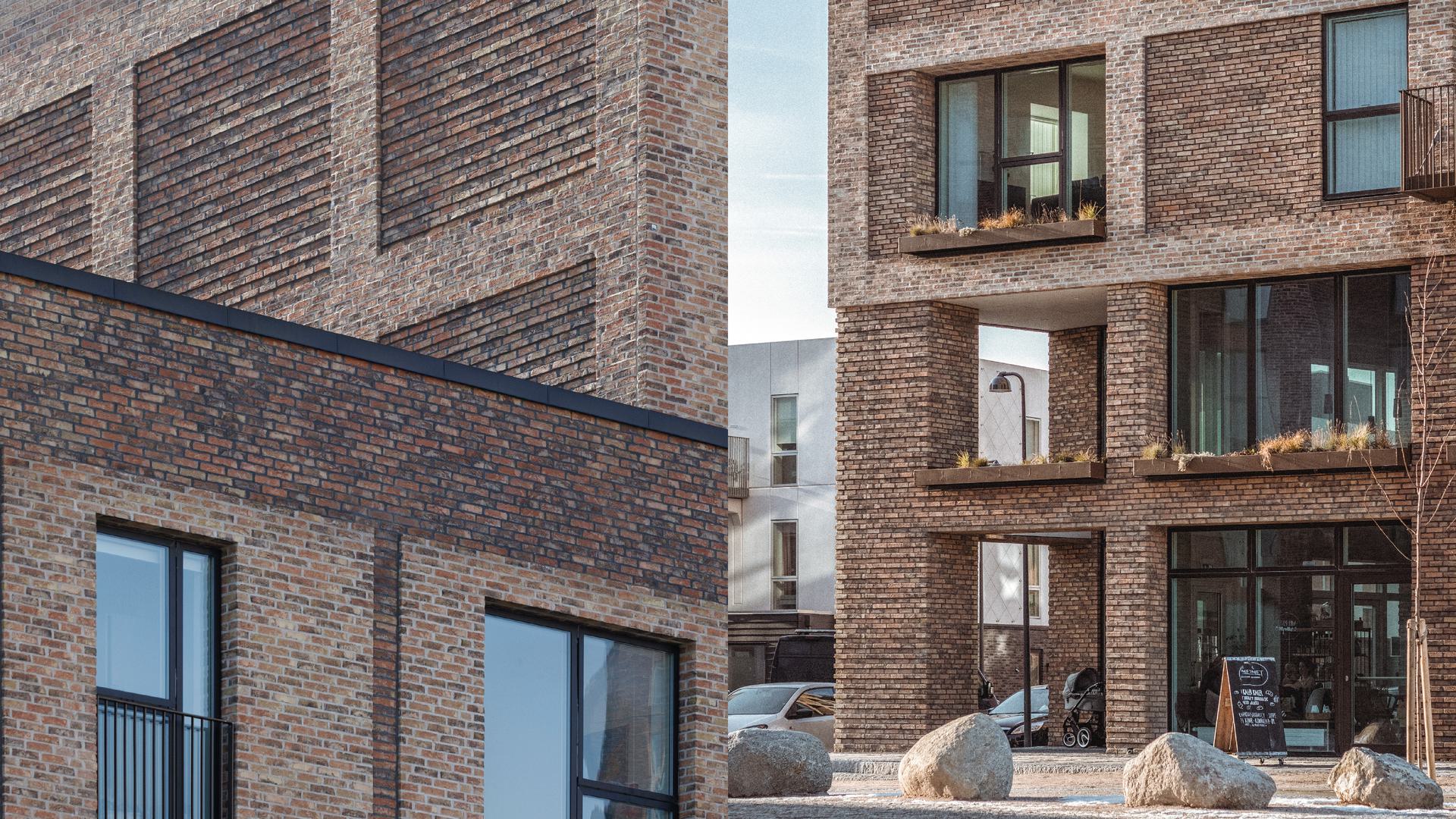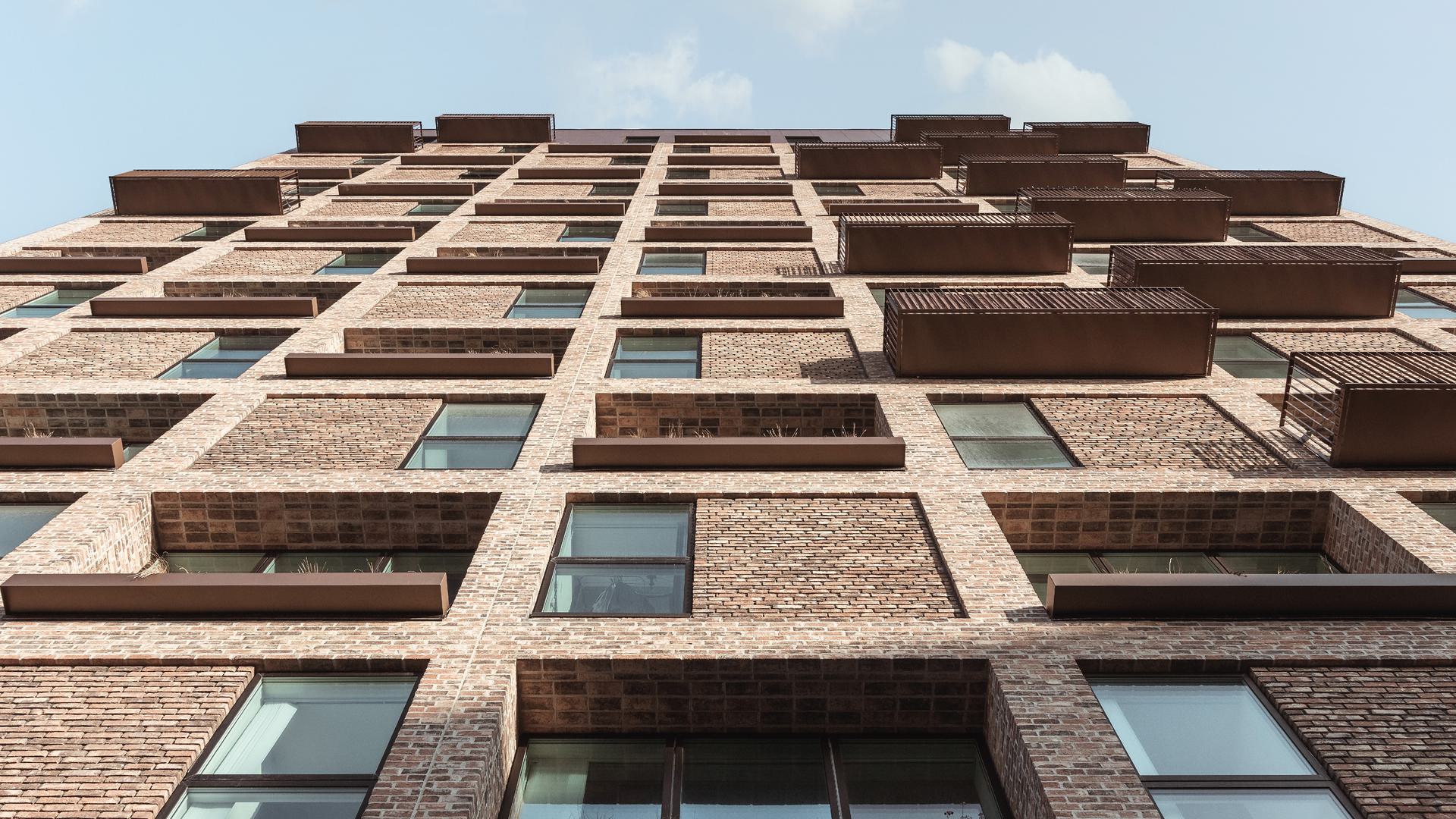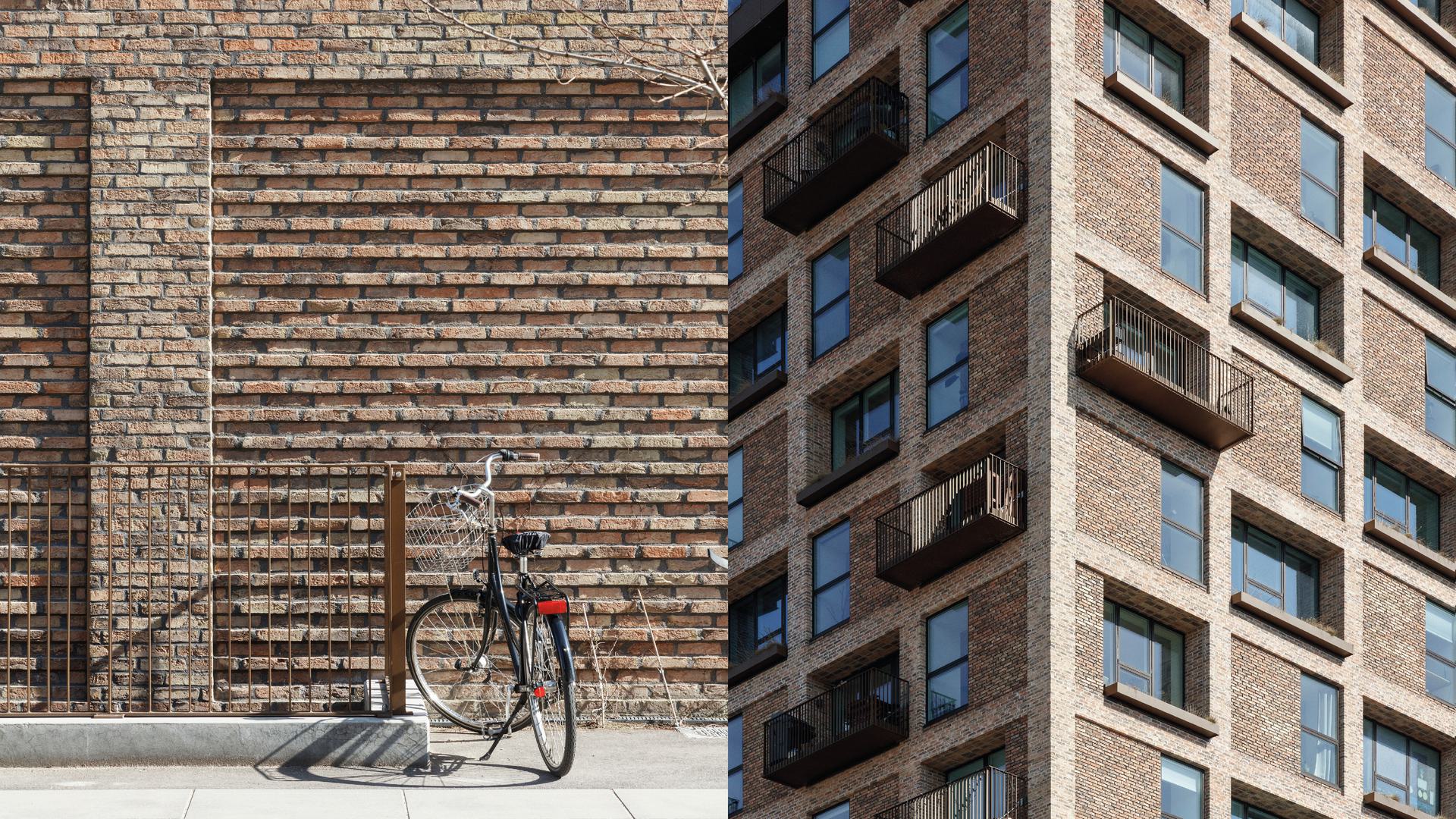 It is no good to plaster the city with high-rise buildings that are all screaming for attention. If we want to preserve the cohesive nature of the city, there is only space for a few of such buildings. Therefore, we need to also be able to create a homogeneous architecture in high-rise buildings. A kind of architecture that can be recognised for what it is: Homes that we can live and thrive in. We have accomplished this with Amaryllis Hus.
Claus Smed Søndergaard / Partner and Design Manager at AART
Homes for life
Amaryllis Hus includes 83 owner-occupied apartments which contain between 2-4 rooms spread across 65-146 square metres. All of the apartments are designed to have their own terrace or balcony with a view either of Grønttorvsparken or the city. With thoroughly considered floor plans, the homes are also designed to easily be adjusted to suit the changing needs of the residents. Large living rooms in so called 'egotist apartments' can, for example, be split up and thereby create rooms for a growing family.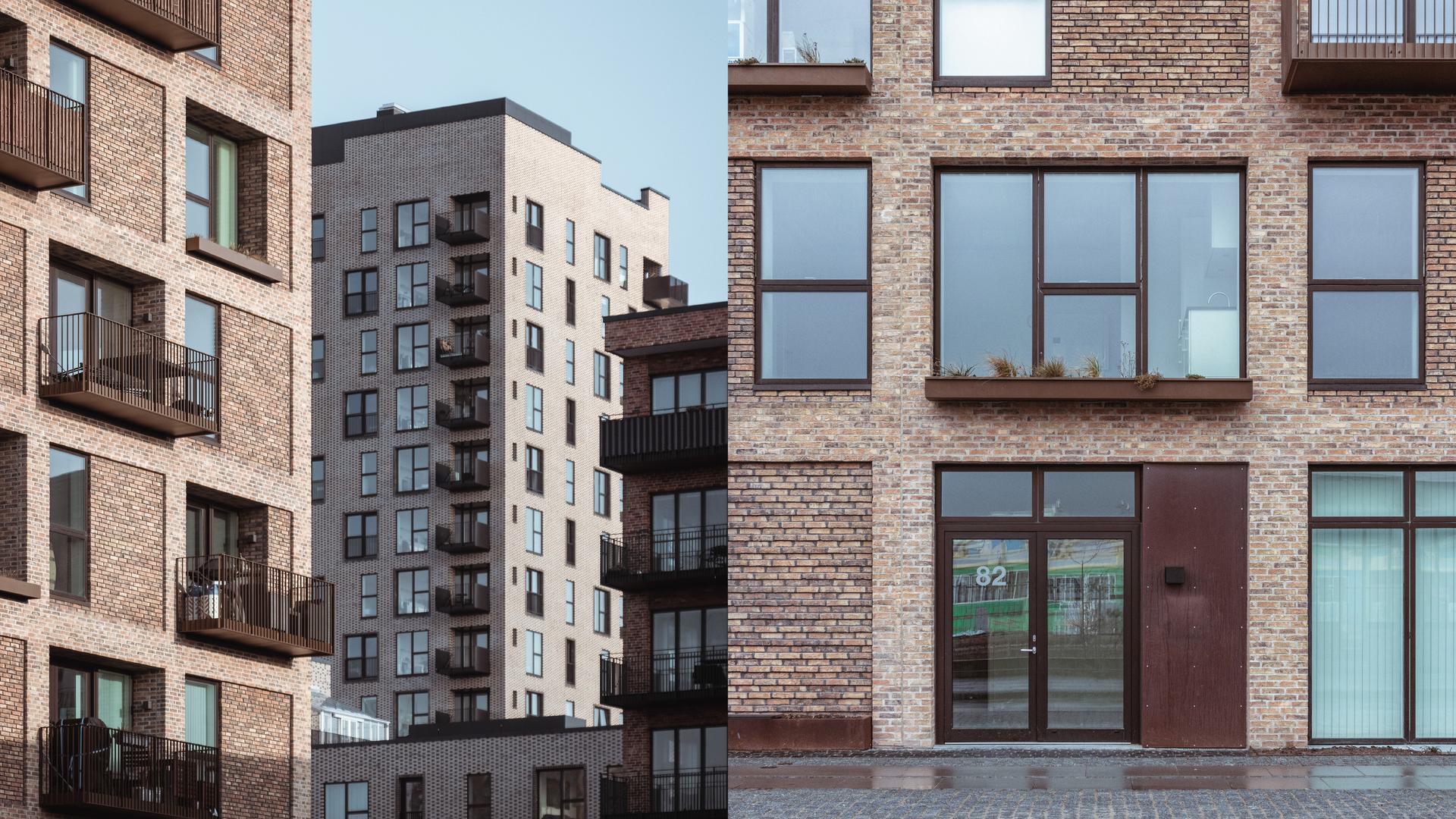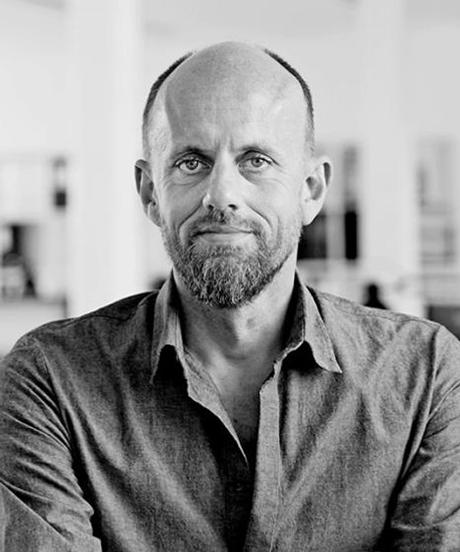 Claus Smed Søndergaard
Partner / Design Manager / Team Leader / Architect
Copenhagen
css@aart.dk
+ 45 20 23 55 80