Amediahuset
A historical location for Norway's second-largest media group
Acquisition
Private assignment in 2009
Project management
Insenti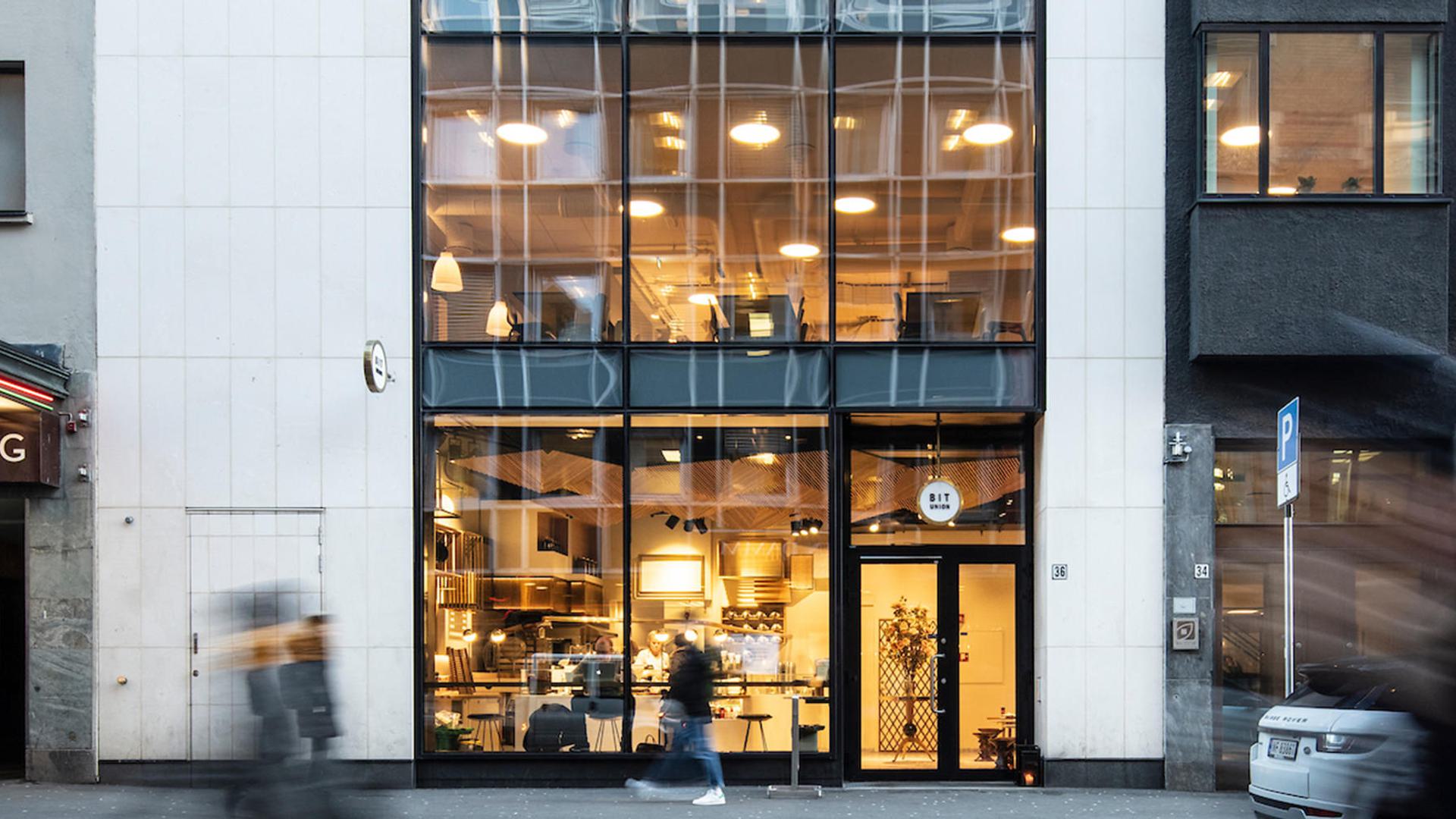 Amediahuset not only hosts Norway's second-largest media group's Oslo activities – it also adds a new chapter to the most significant newspaper street in the heart of the Norwegian capital. The landmark building on Akersgata 34 have previously been the site of the Norwegian newspapers Verdens Gang and Tidens Tegn.
Breathing new life into a landmark building
After a thorough renovation - internal and external - a once-removed 8th floor has been added back to the building. At the same time, the neighbouring building has been demolished and replaced by a new seven-storey building. There is a close connection between the buildings, which together make up the home for Amedia's many activities in and around Oslo.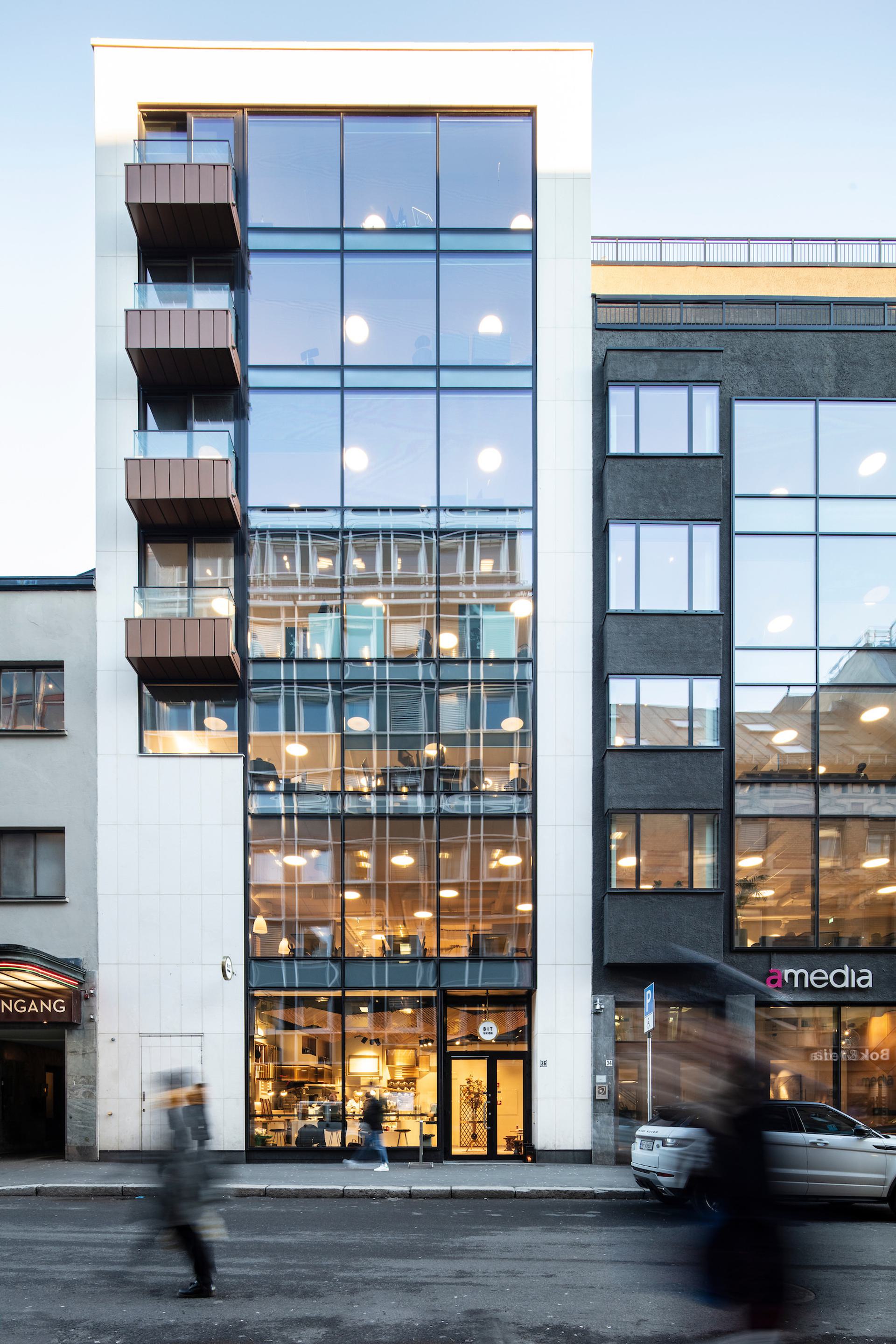 Amediahuset will become a shared hub for our entire business. It will be become a shared knowledge plaza, where we can work together to develop and strengthen our company.
Are Stokstadn / CEO at Amedia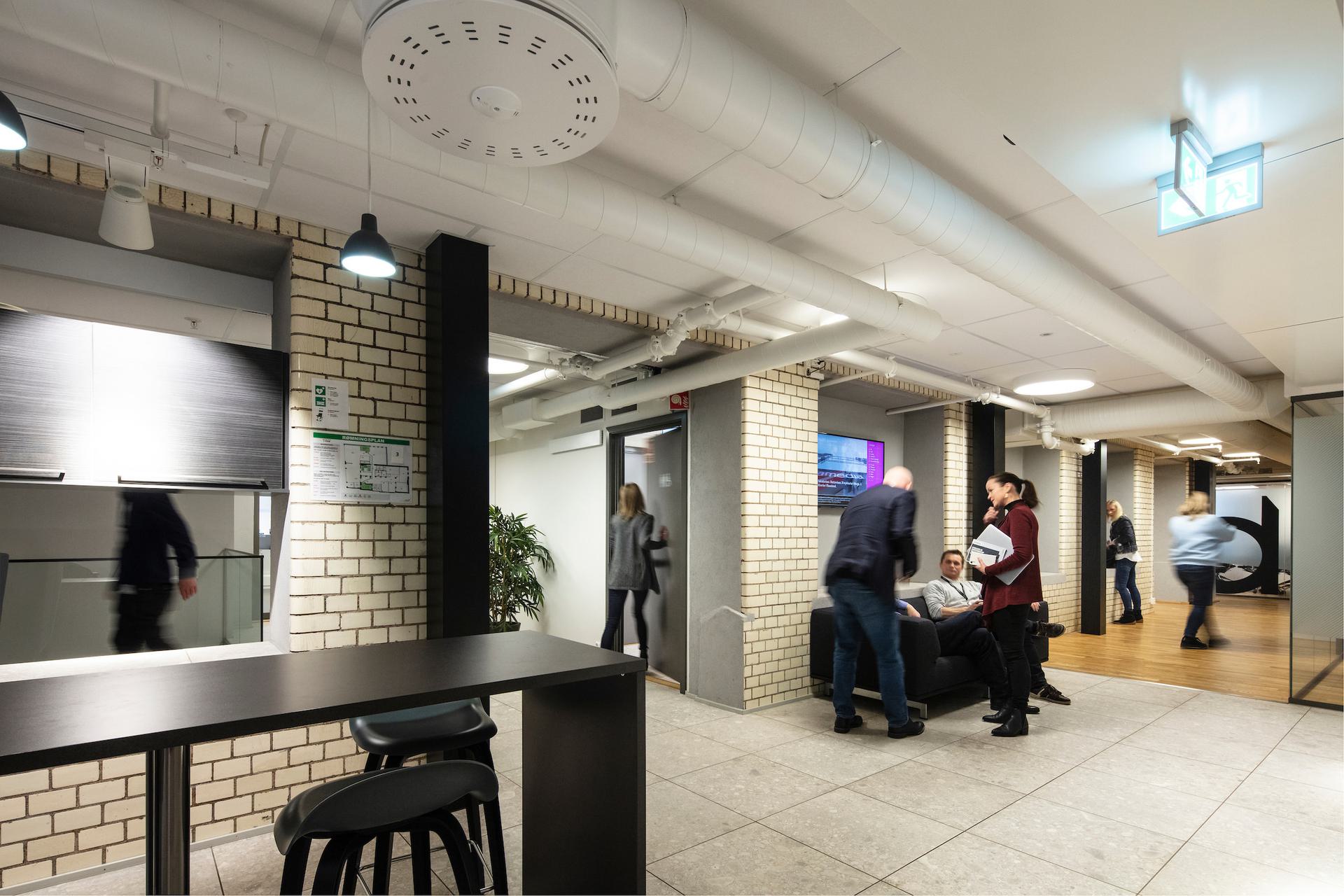 It is a building that is full of stories and traditions — and it is in such a setting that we will build our future.
Are Stokstadn / CEO at Amedia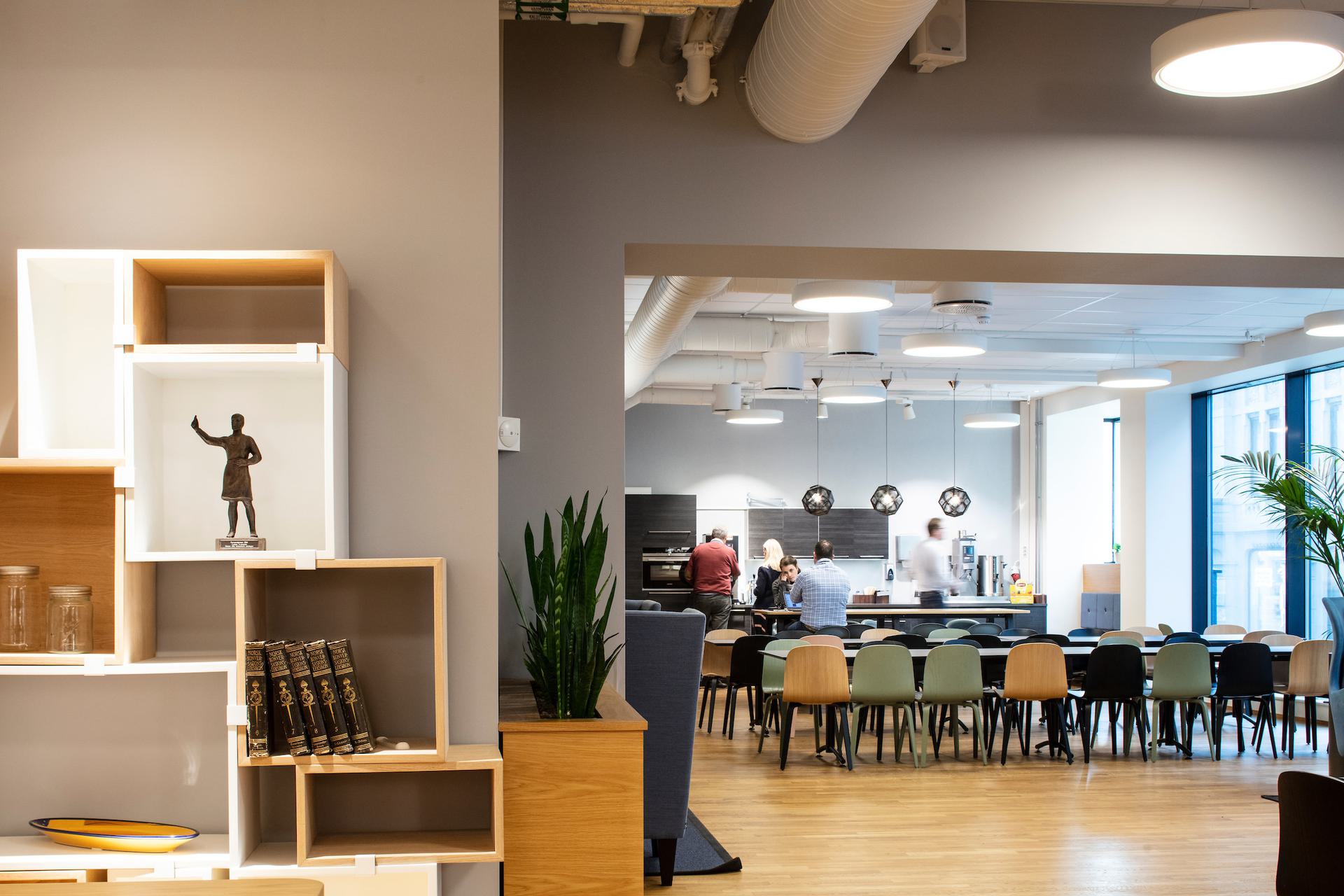 Opens towards the city
Much priority has been given to how the buildings interact with the city, which is why the ground floor has been designed as an open and bright café environment. The building also opens up skywards, with a rooftop terrace which gives staff the opportunity to take in the view of the city and the green roof surfaces, where sedum and beehives lend a recreational and sustainable touch to the building.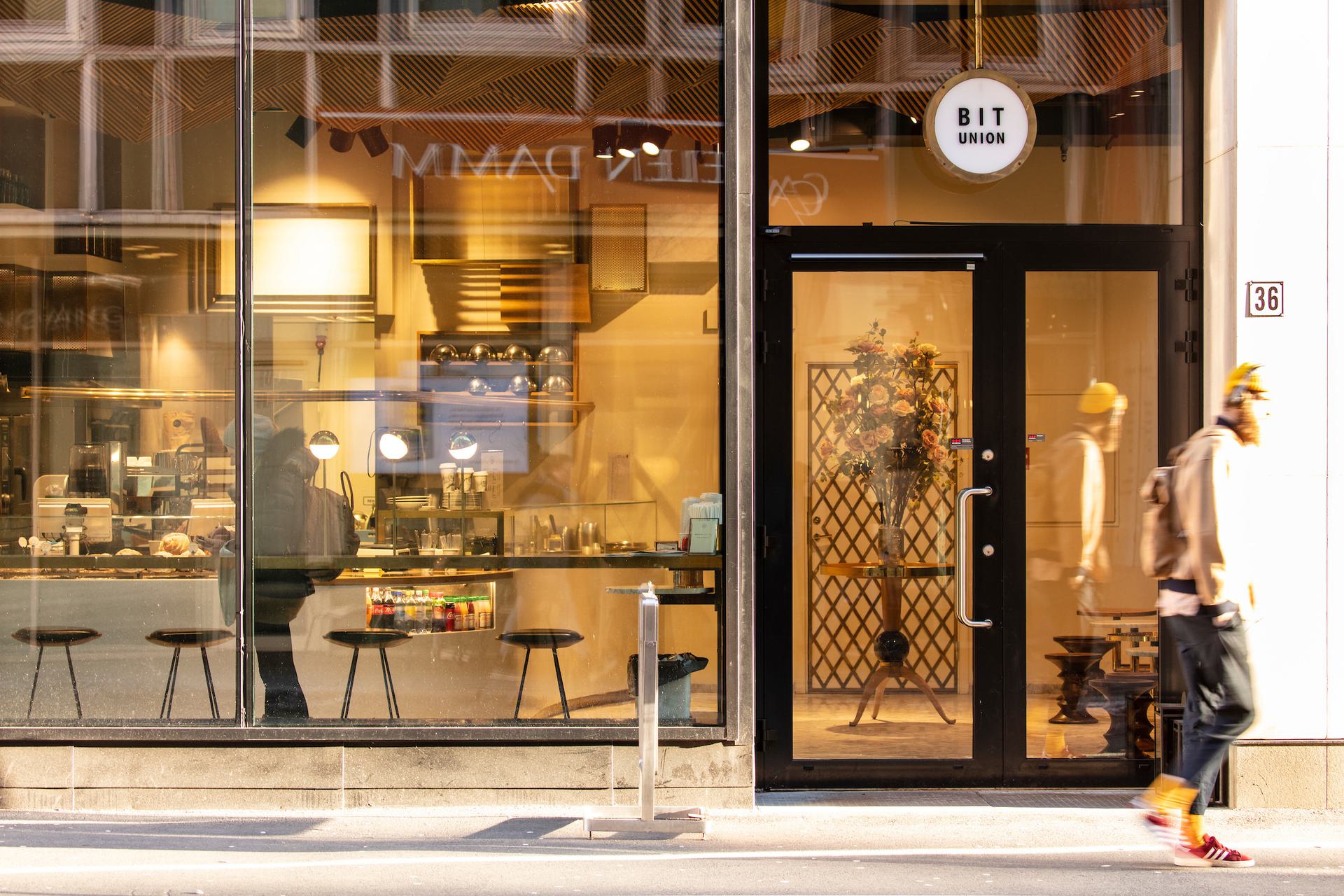 BREEAM-certified
Sustainability has been a high priority in the project. For example, the building has been awarded BREEAM-certification with the rating 'very good'. Last, but certainly not least, the new building's pale limestone facade creates a distinctive contrast to the dark and polished "funkis" facade, fitting in beautifully with the surrounding buildings from various decades.