Strängnäs Cathedral
Sweden's best-preserved medieval church
Location
Strängnäs, Sweden
Size
2.500 sqm new buildings
Restoration of the existing cathedral
Developer
Strängnäs Cathedral Assembly
Architect
AART (lead advisor)
Bach Arkitekter (sub-advisor)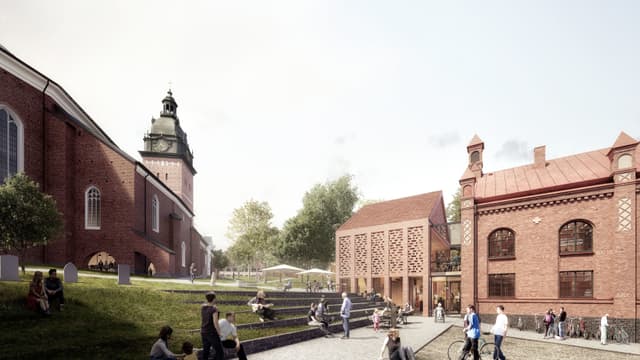 With the restoration and further development of Strängnäs Cathedral, a new chapter is added to the history of the church and the surrounding area, known as the hilltop-cathedral, which for more than 1,000 years have been a nerve centre for religion and culture. A new chapter that aims at embracing the many players of the cathedral and facilitating a living, culture-historical environment.
A culture-historical environment
As the winning piece, the cathedral is restored with respect for its proud history while creating more space for it to hold more activities than it does today – including exhibitions. Simultaneously, the outer spaces are brought into play again, while three new buildings are established to give space for those activities that the cathedral cannot hold. A meeting between new and old to create a conceptual entirety, thus, the cathedral will stand as a collective, culture-historical environment with modern, accessible functionalities.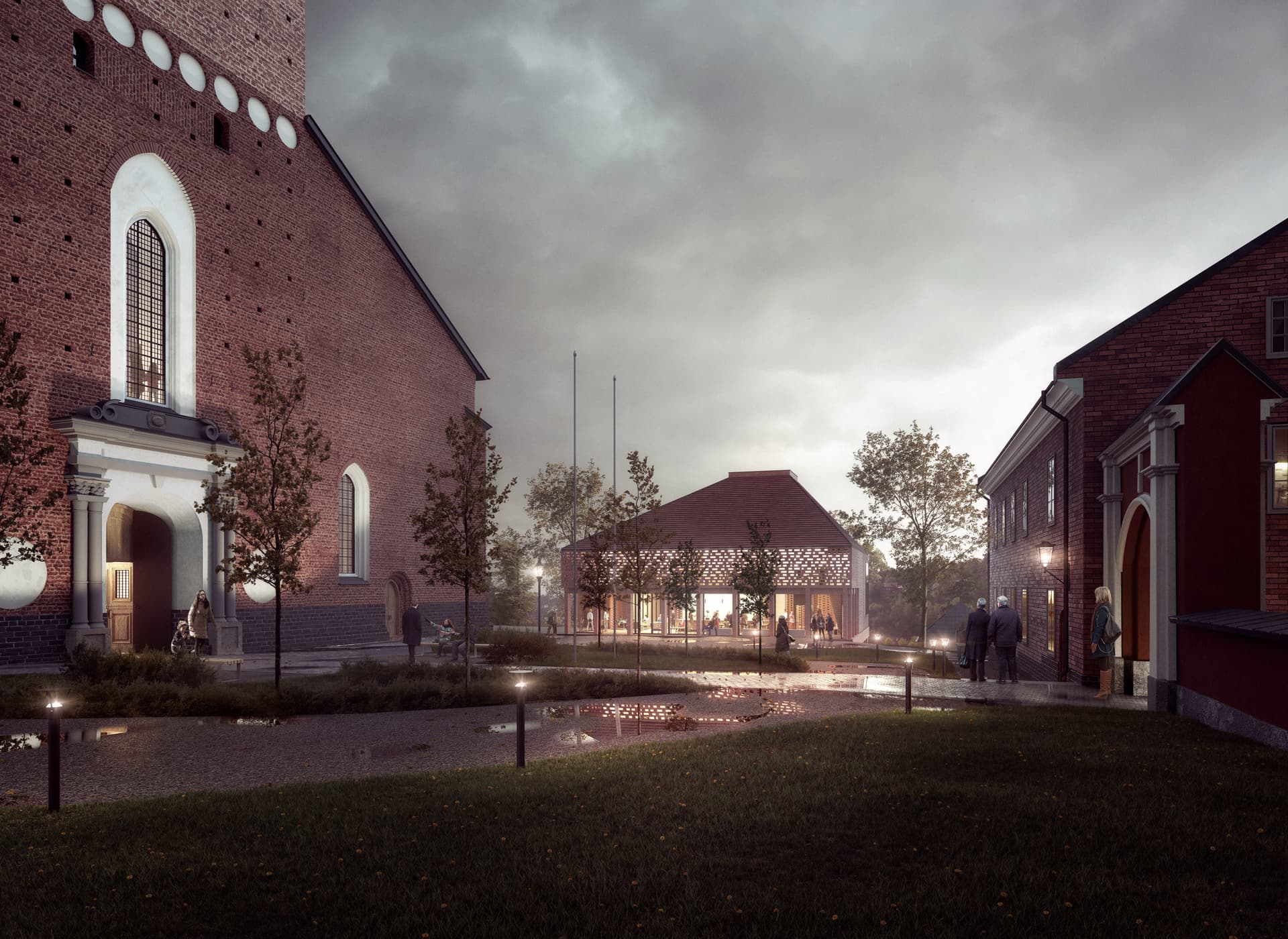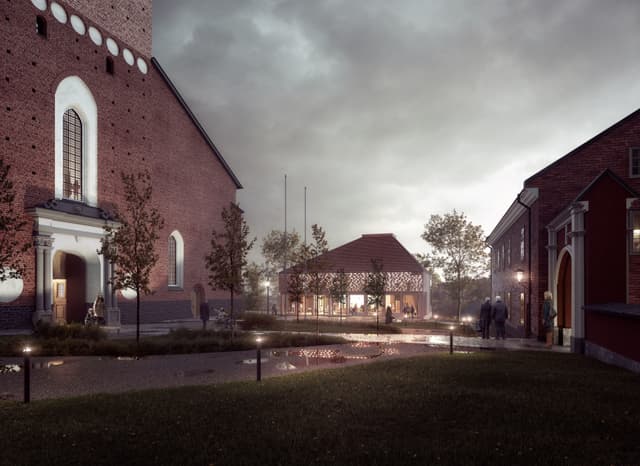 The winning proposal has convincingly and inspiringly let new and existing buildings interact so that they strengthen the identity of the cathedral as a place of gathering. The jury values the proposal ability to develop and show empathy and consideration for the existing, historical values as well as highlighting those values that the cathedral in captures.
Extract from the jury assessment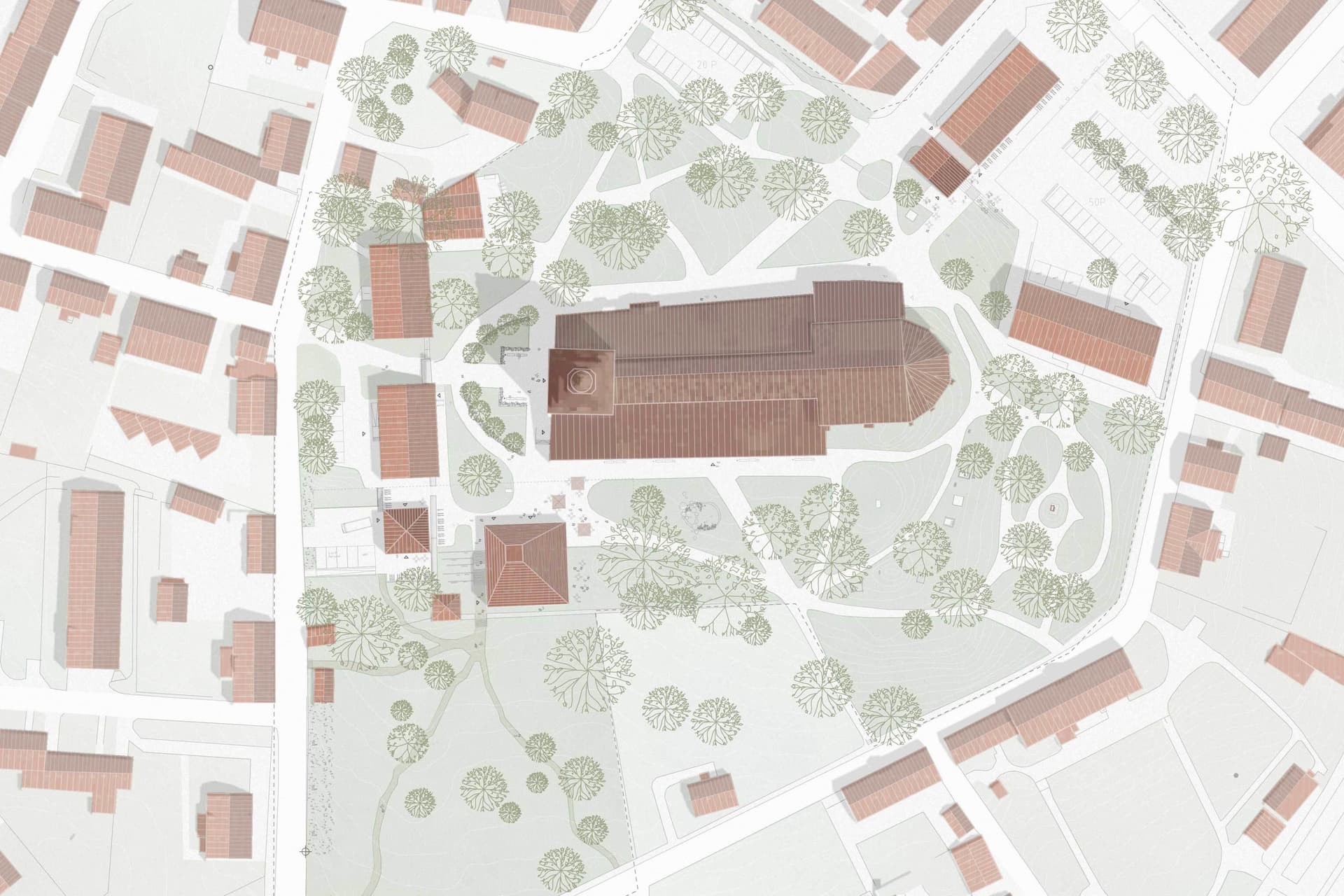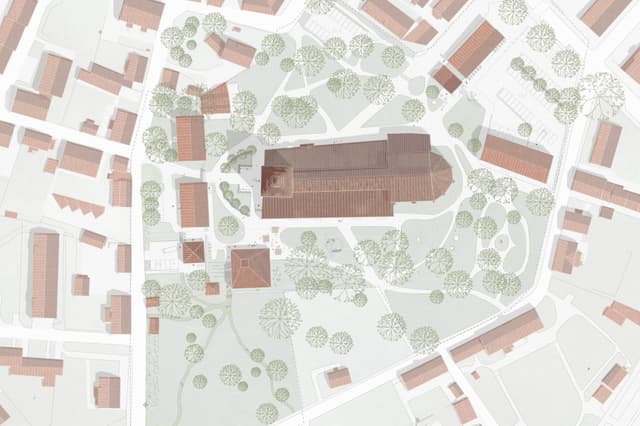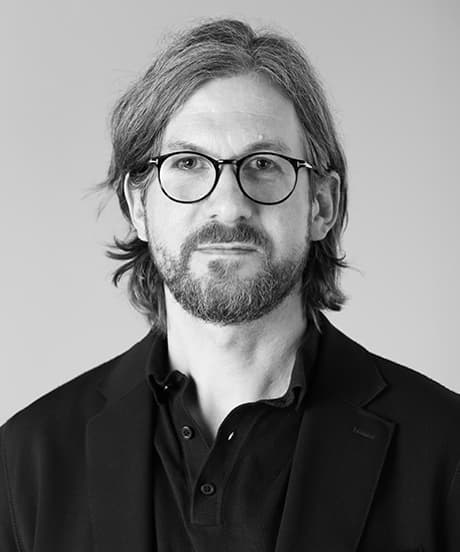 Markus Grieser
VD / Partner / Dipl. Ing. / Arkitekt SAR / MSA
Stockholm
magr@aart.se
+46 700 85 64 01