STAY
Stylish functionality
Manufactorer
Erik Jørgensen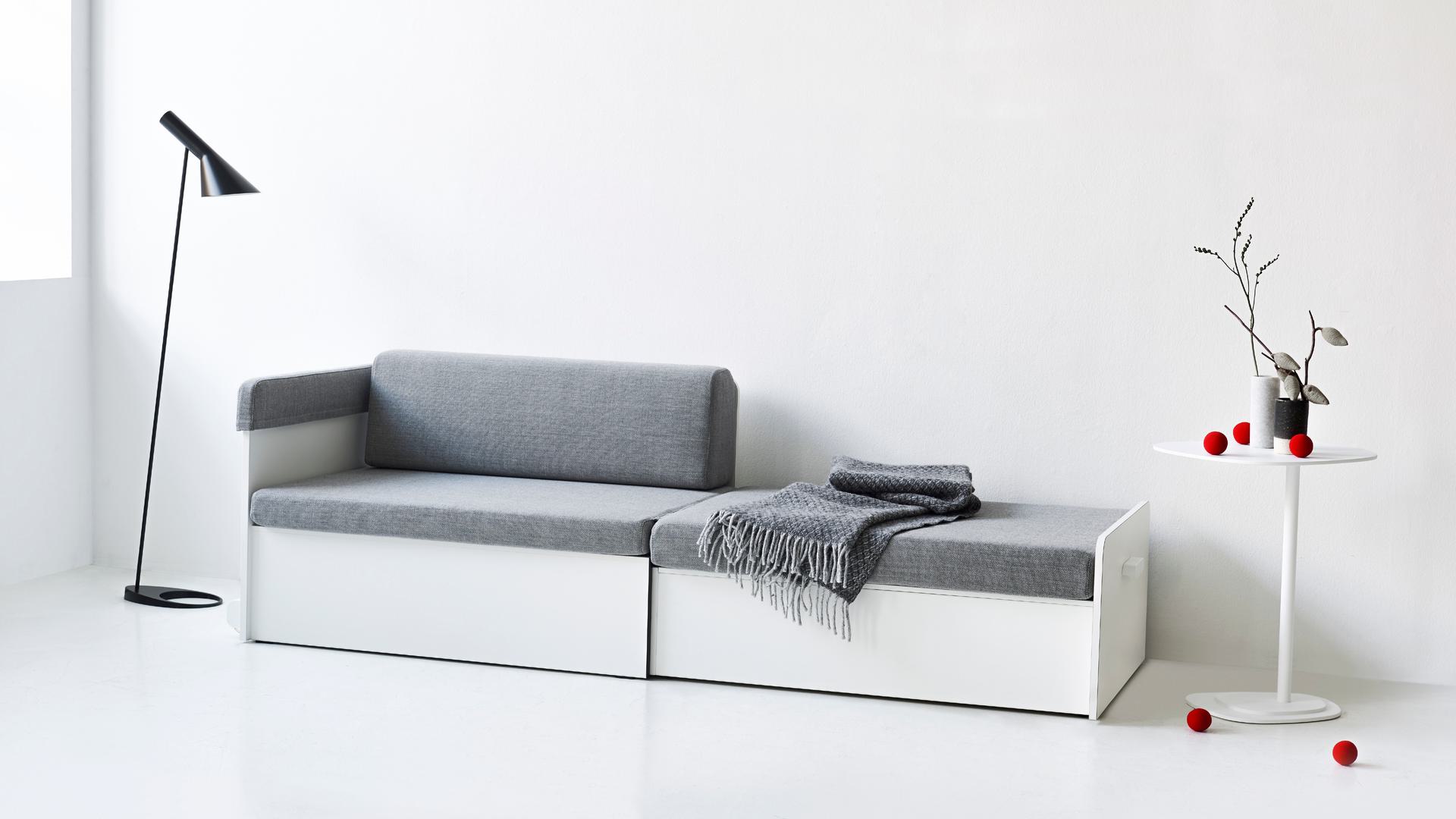 STAY is a stylish and functional design created with the intention of inviting relatives in and including them in the patient's course. As a combined sofa, chaise lounge and bed, it is developed for spaces and environments with high demands for durability and hygiene. At the same time, it focuses on optimal utilization of spaces, which is why, with its simple but stylish expression, it not only suits bed rooms, but also annexes, holiday homes and the like.
Homely atmosphere
STAY can be easily and quickly adapted to the different needs of the day. From soft and flexible sofa, over to chaise longue and on to comfortable and stable bed. It is extremely easy to fit in, while at the same time helping to create a relaxed and homely atmosphere in areas where there is a need to create peace and security. The simple, stylish design gives STAY a very welcoming and friendly expression, which at the same time helps to optimize in the sparse space.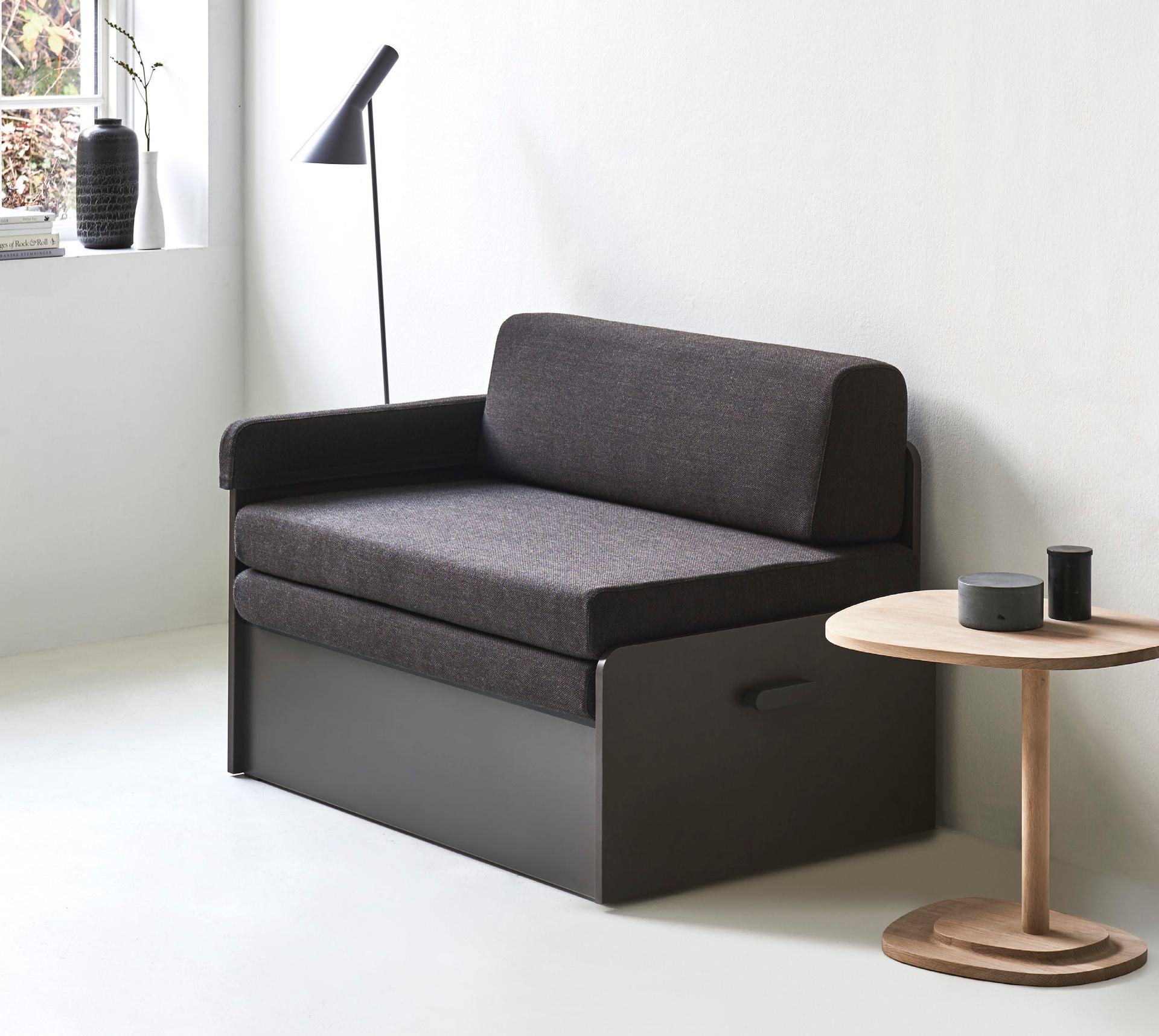 STAY

has an easy-to-understand pull-out principle, which makes it intuitive to operate for changing users. At the same time, the simple construction supports a fast and efficient cleaning and maintenance.
Morten Hove Lasthein / Head of AART Designers
Comfort and hygiene
STAY consists of two primary parts - the bed frame itself and the mattress / cushions. The bed frame is constructed of solid materials that allow thorough, daily cleaning in places where this is a requirement. The frame is always with closed surfaces and mainly made of laminate, which is suitable for environments with many users and associated requirements for easy-to-clean surfaces. The mattress / cushions consist of a core with cut foam with high comfort and solid density, while the upholstery is developed with as simple and few seams as possible to minimize any hygiene challenges - of course without compromising on quality.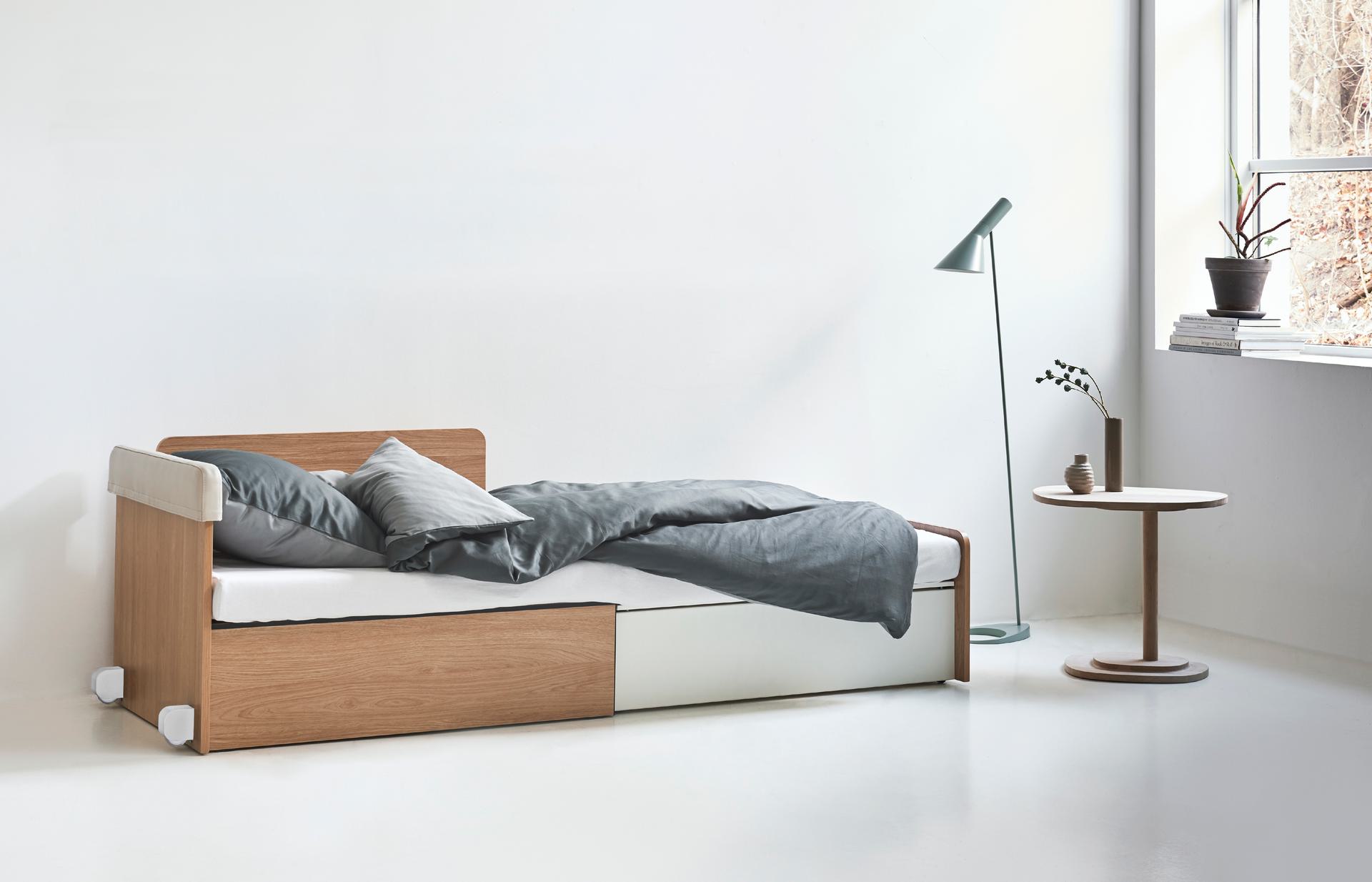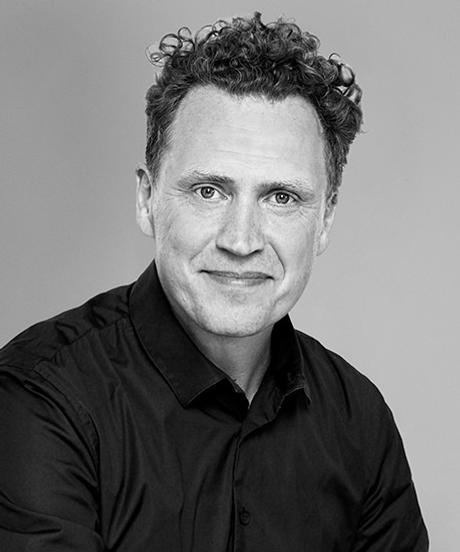 Morten Hove Lasthein
Partner / Head of AART Designers / Industrial Designer MAA
Aarhus
mhl@aart.dk
+45 41 96 35 09