Frederiksborgvænget
Densification project with newly constructed family homes
Entrepreneur
DGP Entreprise
Architect
AART, Dall & Lindhardtsen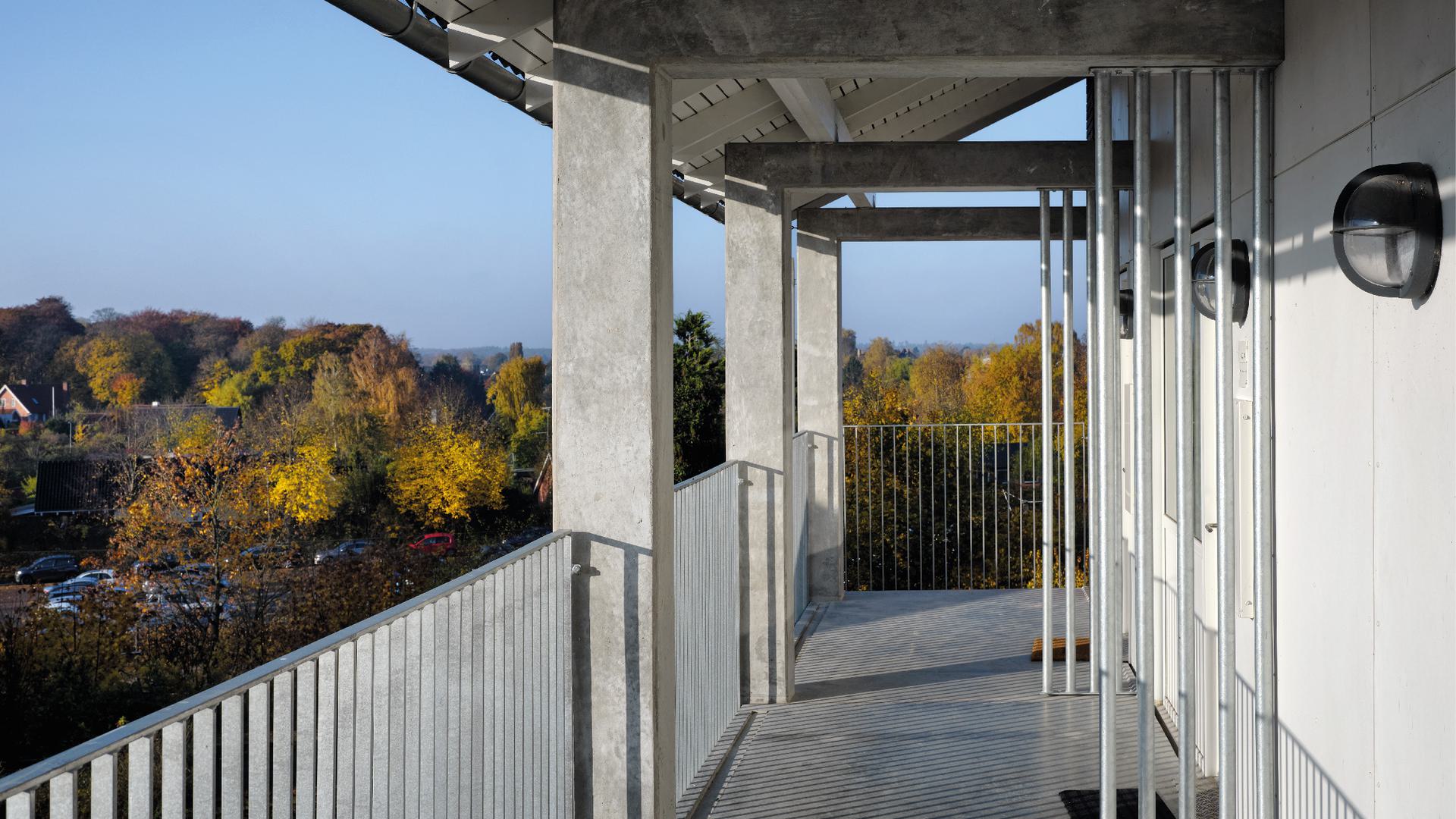 With the objective of modernising and future-proofing the entire existing public housing area in addition to ensuring a total renovation and rebuilding of the Frederiksborgvænget buildings, two new residential blocks have been built for families and seniors.
A boost to the neighbourhood with 44 new homes
Frederiksborgvænget in Farum was built in the 1952-1957 period and originally consisted of 122 homes. As part of a larger overall plan for public housing, two new apartment blocks have been built. They are both 4-storey buildings and their design, scale and expression all fit well into the area's existing architecture and context. While one block contains 20 smaller but flexible family homes, the other block consists of 24 apartments dedicated to the elderly.
With the desire to give the entire residential area a social boost, the associated landscaping project has focused on creating better accessibility and incentives for living and joint activities.