We consult about plaaning across scale - from building sites to complete districts.
We contribute with the right set of skills
Throughout the years, we have contributed with a wide range of planning-assignments all over Scandinavia - from masterplans and opportunity studies to planning processes and design manuals. Therefore, we are always ready to contribute with the right set of skills no matter the assignment's character and complexity. With a back catalogue that ranges from construction grounds to resilient city development on a great scale, we provide thorough experience. An experience that we put to use in every single assignment.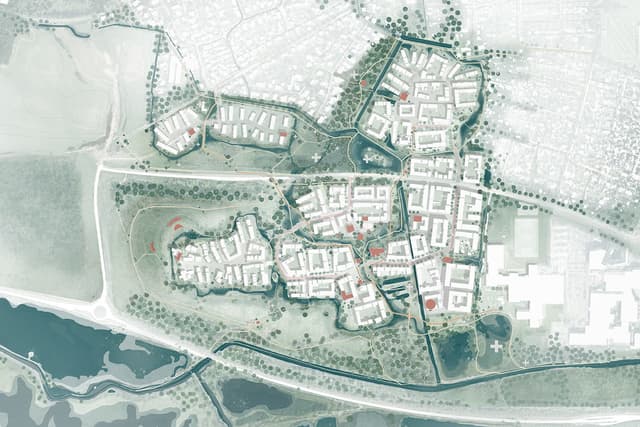 We study and analyse how cities, urban dwellings, and building stites can be planned to create the greatest possible impact for our clients and society.
Rasmus Højkjær Larsen / Manager of AART Urban Planning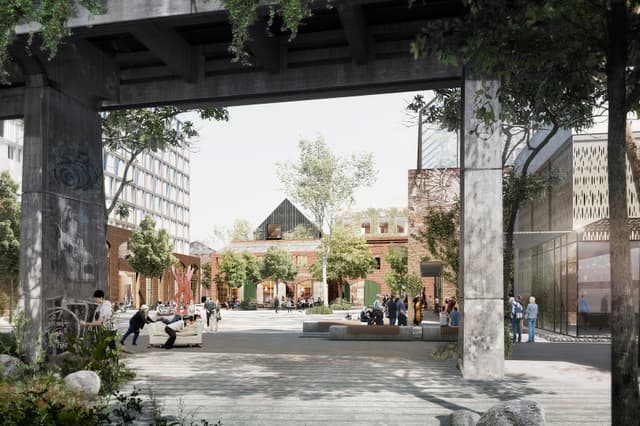 Learn more about our work with planning.
Magazine
Each assignment is its own
Our consulting services range from small scale, where we study the plot, to major scale, where we bring the surrounding city into play and study its infrastructure, density and building types. We approach our work knowing that each project is its own and therefore requires nuanced research and ongoing dialogue with both clients and authorities. On this basis, we develop 3D renderings and plans for space and organisation, just as we evaluate and assess these plans together with clients and future users. Throughout, our aim is to bring the architecture into play as a catalyst for growth development.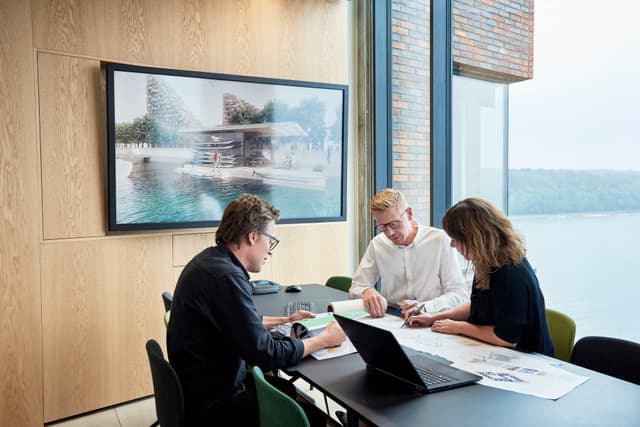 Facilitates the process
We have thorough experience facilitating processes in developing cities, local communities and grounds. An experience that ranges widely across assignments - for example the development of the South Harbour District in Aarhus, where we through simultaneous, co-creational processes gave the municipallity the option of impacting the project in its early stages, the investors the opportunity to anchor the project politically, and the users the opportunity to gain early ownership to the district. A co-creational approach to city development that created a common foundation for the rest of the process.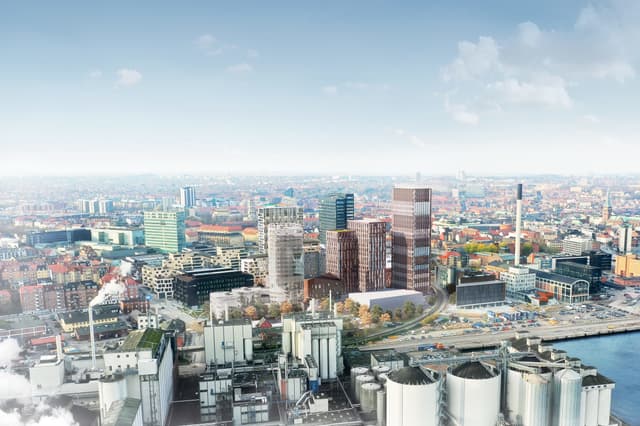 It's in the early stages that the frame is set for the rest of the process, thus, the opportunity to minimise risk and maximise the added value is greatest at that point.
Line Willacy / Head of Planning in Denmark
Ongoing dialogue with customers and authorities
To us, every assignment is its own. Therefore, we understand that it demands nuanced studies and ongoing dialogue with both customers and authorities. Following that we develop volume studies and programmes for space and disposition. As well as we test out the programme together with customers and users. All with the aim of creating the greatest amount of impact for our customers, the users and for society.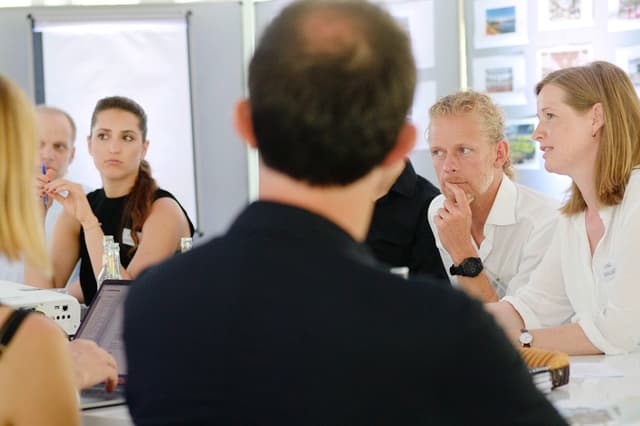 Denmark

Rasmus Højkjær Larsen

Associated Partner / Manager of AART Urban Planning / Architect MAA

Aarhus

rhl@aart.dk

+45 41 96 35 33

Kristine Månsson

Associated / Manager of AART Plan & Urbanism / Urban Planner

Oslo

krma@aart.no

+47 41 60 58 95