Vinstavägen
Treehouses with variation and identity
Location
Vinsta, Stockholm
Landscape architect
Kungsladan Landskapsarkitektur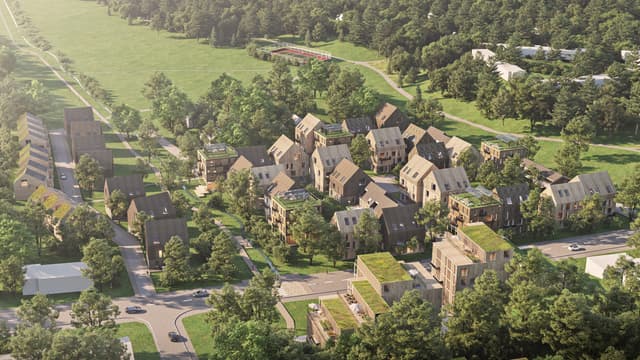 The vision with Vinstavägen is to transform and develop the Stockholm district Vinsta into an exciting and unique place - rich in architectural quality, city life and nature. A great variety of typologies and landscapes should invite and inspire citizens to meet each other and explore the area.
Opens up the area
We are contributing to the development of Vinsta with approx. 200 single-family houses, terraced houses and multi-storey dwellings in varying sizes and heights. A variety and diversity of housing types, which should help to open up the district to more citizens in different places in life. From the elderly who have left the villa to the young couple who want to get closer to nature and the divorced parent with children every other week - Vinstavägen will create space for everyone.

The life of the district must unfold in the open air. With common green courtyards and closely connected by paths to the surrounding nature, Vinstavägen offers space for tranquility, experiences and community in a vibrant landscape. A landscape that is respected and preserved in the architectural expression of the homes in the form of the consistent use of wood, which also pays homage to the traditional Swedish wooden houses, adapted to the needs of the future.