Mejerihøjen
Modern living with historic roots
Location
Jens Baggesens Vej, Aarhus
Size
8,500 sqm + 2,500 sqm basement
Developer
Mogens de Linde
General contractor
LPH Byg A/S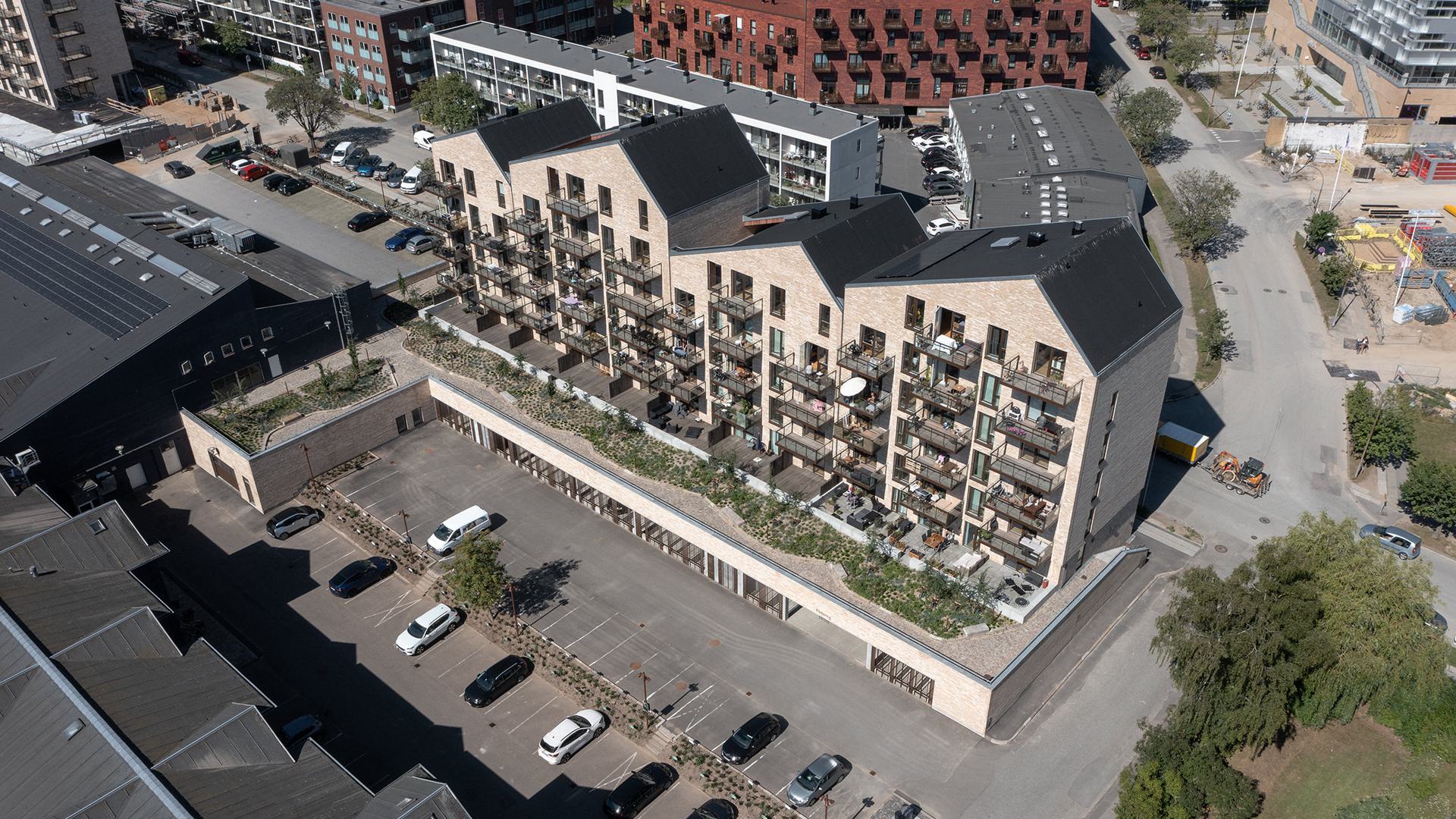 With Mejerihøjen in Aarhus, we are transforming a historical dairy ground into 112 modern houses with space for life. Located in Katrinebjerg - a mixed neighbourhood in rapid development close to the university, parks, and the city centre - the location holds unique opportunities to create a residential building that aims towards the needs of the future and history.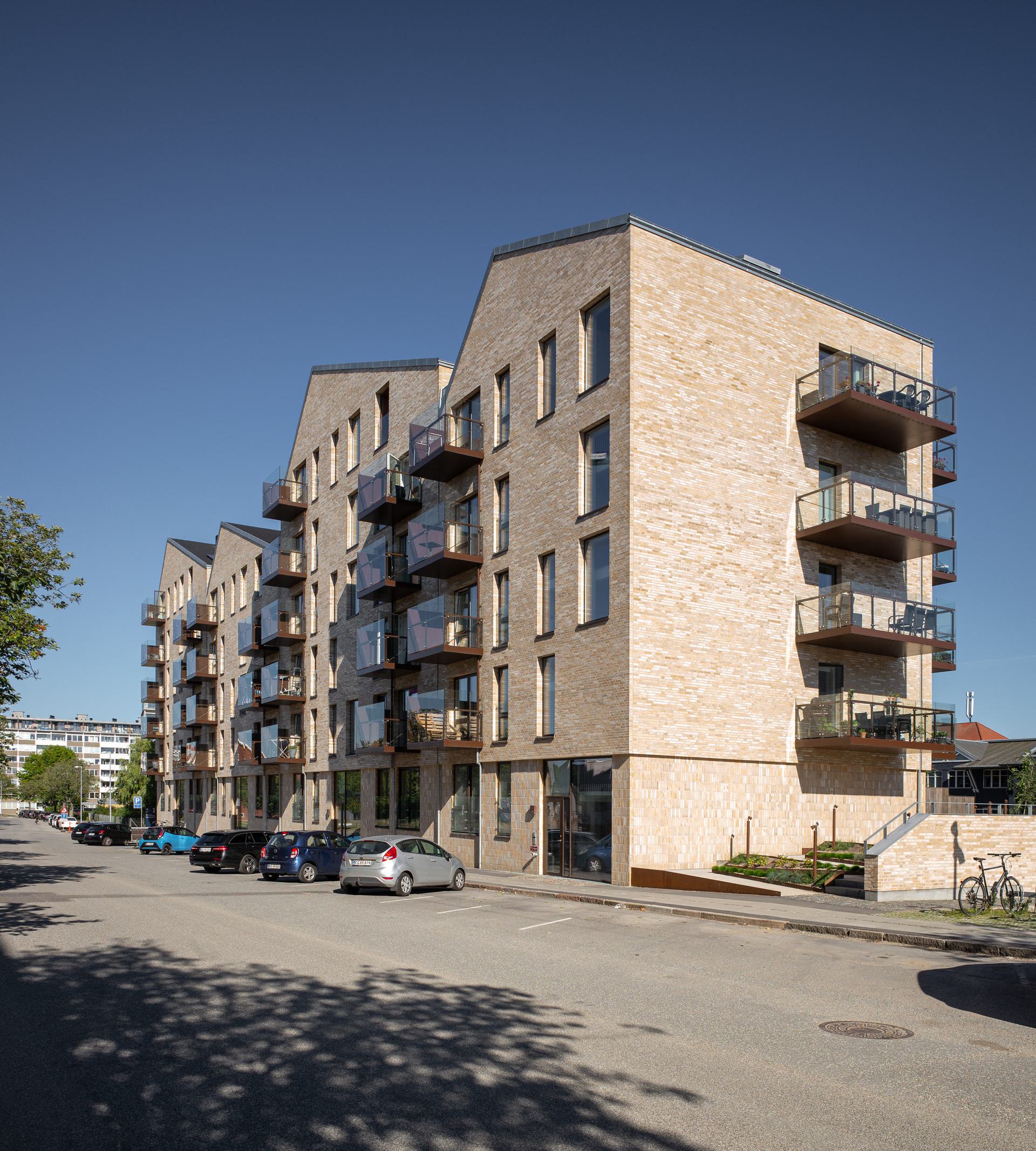 It is definitely not because we wish to save money, because more often than not it is more expensive to reuse than to build completely new. But

1000

sqm quality wood and cast iron tiles that still have many years to go, and moreover can bring the building soul and history, is just common sense. It is respect for the materials that has been reused.
Henrik Salsgaard, Project Manager, Mogens de Linde
Historical dairy ground as an inspiration
Mejerihøjen takes its name from the historical dairy ground that was originally located there, and which in the years after World War ll supplied the citizens of Aarhus and the American troops with milk. This unique history will be recur in the building's architectural expression, in the shape of yellow bricks with white and brown nuances, laid traditionally. While the jagged roofs takes inspiration from the old production centre that still resides the old dairy ground.