Spaceplanning
We help you to release your full potential - as a private company or public institution. We do so with spaceplanning as a strategic, impact-creating tool to boost your well-being, strengthen your collaborations, and visualise your values.
It's about your world
Your strategic framework, physical framework and work practices. That is our starting point when we work strategically to design the spaces and the building that will form the framework of your everyday life. For us, it is about seeing the potential of the rooms and the building to improve your work practice and meet the needs that apply to you.
To us, a succesful collaboration is impactful. It is when we have strengthened our clients' well-being, working relationships, and reputation.
Anette Bjerring Gammelgård | Manager of AART Spaceplanning
We plan from the inside out
We plan from the inside out so that the architecture and decor are shaped by your needs and not the other way around. As something very special to clarify and identify your needs, we have developed the impact-based dialogue and design tool the EffektkompasTM just as we stay up to date with developments across industries and societies. In this way, our experienced space planners tailor the most optimal and unique spatial solutions adapted to your world and visions.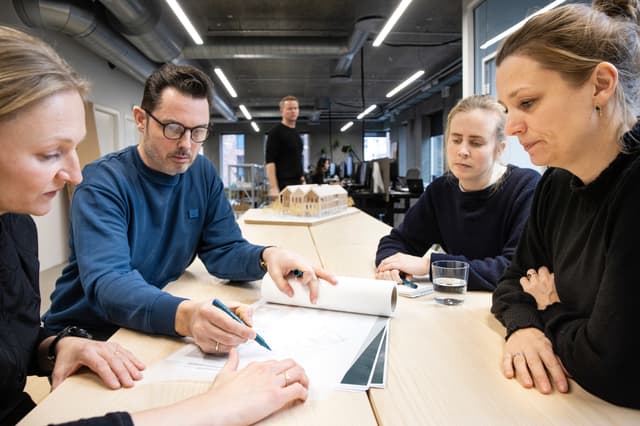 Consultancy
We provide consultation across scale and sector. So whether you are looking for advice on strategic planning of spaces in a private company or public institution, we are ready with specialized advice tailored to your specific needs and wishes. We do this with a holistic view of both your well-being, cooperation and values.

We have extensive experience and cover a wide field
We provide specialised consultation across scale and sector - from strategic planning of spaces in office buidlings and cultural centers to educational institutions and large hospital constructions. We are thus always prepared to provide consultation - or simple inspiration - on how spaces can be planned with the aim of creating strong narratives, strengthen the professional community, and increase well-being of employees. Add to that, we have impactful tools to handle organisational analysis and user experience involvement in relation to processes of change.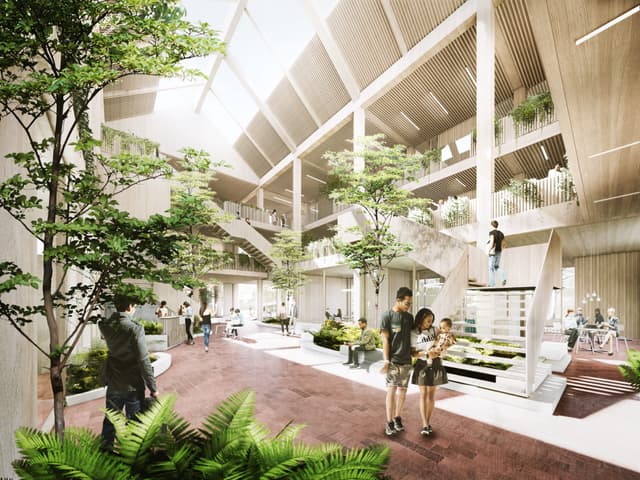 We take care of the whole process
We do this to ensure that the project's form, details and, not least, final impact are in line with the needs, wishes and visions that the project stems from. We have extensive experience in following projects from the initial visions to the final commissioning in such diverse sectors as office, culture, education and health - and we are also ready to help you and your organisation.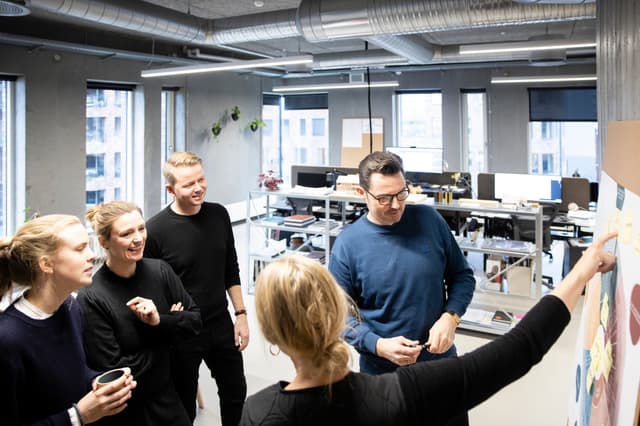 Læs mere om vores arbejde med at strategisk planlægning af rum.
AART magasin
References
We provide consultation on a solid foundation of references - from strategic planning of spaces for schools and culture centers to some of Denmark's largest businesses and Scandinavia's largest hospitals.
Vidste du at...
Man typisk kan reducere eje/leje-omkostninger med mellem 20-40%, når man arbejder strategisk med aktivitetsbaseret indretning.