We consult our clients on how to create architecture with measurable and noticeable impact.
Documentation
We help our clients document the social and economic impact of architecture.

With our documentation team, we collect effective knowledge from our own projects and external research. A knowledge that we translate into decision support in our many projects across scale and sector. Specifically, our documentation team contributes with analysis of construction program with focus on users' needs, knowledge collection with focus on filling the "knowledge gaps" in the construction program and last but not least, workshops focusing on the opportunities the team can work on developing.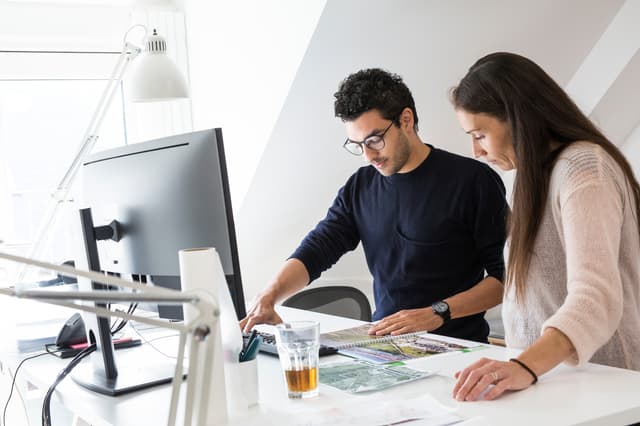 We offer pre-occupancy evaluation of existing buildings, so we create a 'baseline' for selected power measures, which we can ultimately compare the new building against.
The pre-occupancy evaluation is carried out as part of the design of the new building. It is relevant to carry out a pre-occupancy evalution when you have a comparable before and after situation and the only major change is the new building. It could be the construction of a new school where the same children and staff have to move from the old school to the new school.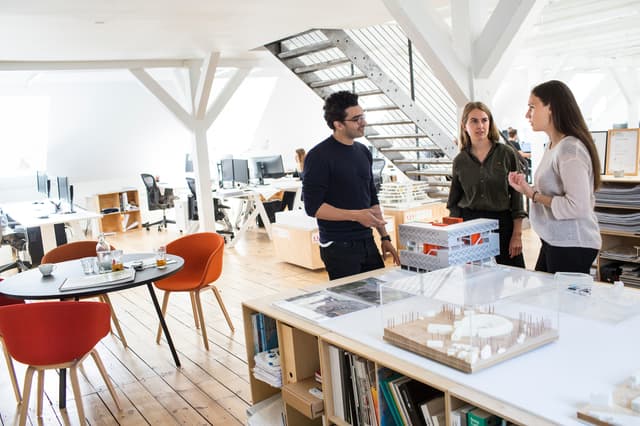 Read more on our work documenting the impact of archicture.
Impact
We offer post-occupancy evaluation, so we can document how and whether a new building performs in relation to selected effect measurements.
The post-occupancy evaluation is carried out when the building has been taken into use and life has taken place in the building. Often it will not have been possible to carry out a pre-measurement, and in those cases the post-occupancy evaluation will be the only study that is carried out and can here provide answers to how the architecture concretely supports the desired impact.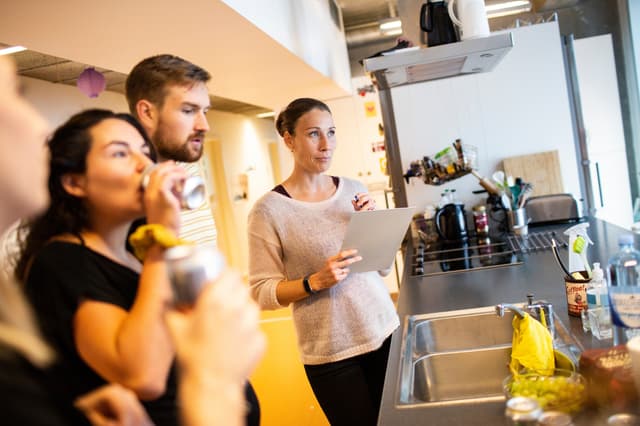 The Impact Compass™
To us, it is vital to put action behind our words og set a common direction for our projects. With the impact compass we have thus developed a stragetic tool to navigate after in all phases of a project - with the clear purpose of translating our client's vision into architecture with a measurable and noticeable impact.
Johanne Mose Entwistle

Associeret partner / Effektchef / Antropolog

Aarhus

jme@aart.dk

+45 22 50 78 40

Stephanie Carr

Associeret / Bæredygtighedsansvarlig / DGNB Auditor / BREEAM-NOR AP / Civilingeniør

Aarhus

stc@aart.dk

+45 41 96 35 39

Mia Kruse Rasmussen

Ph.d.-forsker / Antropolog

Aarhus

mra@aart.dk

+45 41 96 35 13

Stina Rask Jensen

Arkitekt MSc / PhD

Aarhus

srj@aart.dk

+45 41 96 27 51

Nicolaj Thunbo

Associeret partner / Projektleder / Arkitekt

Aarhus

nth@aart.dk

+45 41 96 04 22