Vestmyra School
A school marked by dynamism and cohesion
Developer
Fauske Municipality
Acquisition
Winning proposal in project competition in 2015
Landscape architect
Sweco
Engineer
Sweco
Norconsult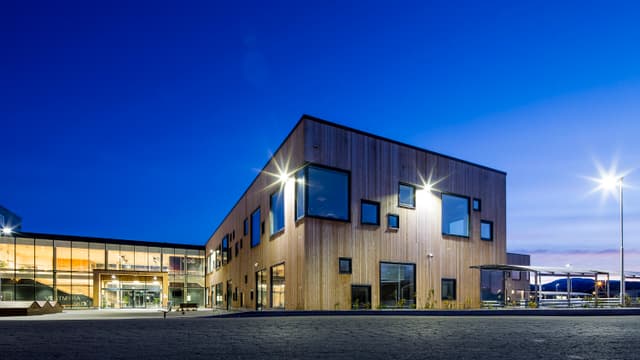 The conversion of Vestmyra School will result in the addition of a middle school to the existing elementary school with the associated administrative facilities, classrooms, special-purpose classrooms and a sports hall. At the same time, the project will lend the school a dynamic architecture that embraces and encourages social cohesion, ensuring that the school radiates a visual as well as functional impression of cohesion.
Nestled amidst mountains and fjords
Vestmyra School is situated in northern Norway, nestled amidst mountains and fjords. Placed on a flat plateau, the school is designed as a two-storey building that visually merges into its scenic context with its beautiful wooden facades distinguished by a myriad of windows of different sizes. The school layout is divided into different learning environment 'zones', where each grade level and subject classroom is linked to the building's central gathering point like two mill wheels stretching out towards a green activity park. The gathering point constitutes the heart of the school and is tied together with the two mill wheels by a street that functions as the school's main thoroughfare.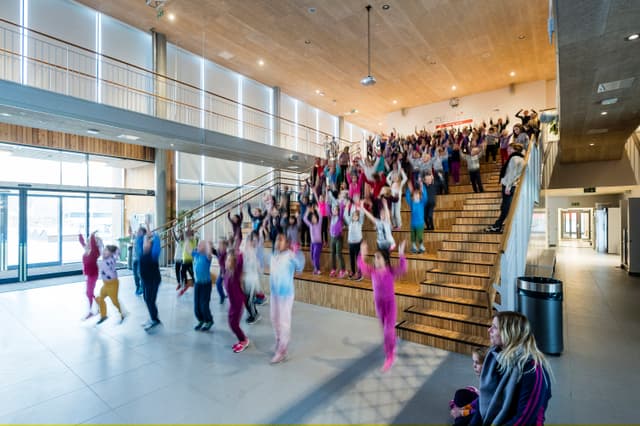 A bright and vibrant learning environment
Functioning as the school's central common areas, the street and gathering point is marked by a clear transparency with a lot of openness across floors and functions, as the window facades and ceiling windows draw in the daylight and surroundings deep into the school. Daylight is a recurring theme in the design of the school, where the gathering point's window facades along with the composition of staggered building lengths create a bright and stimulating learning environment.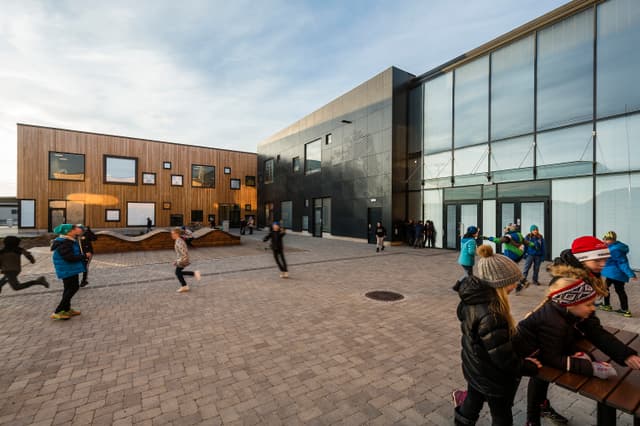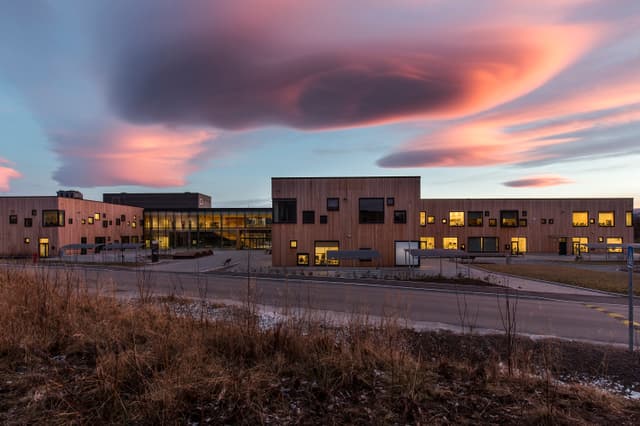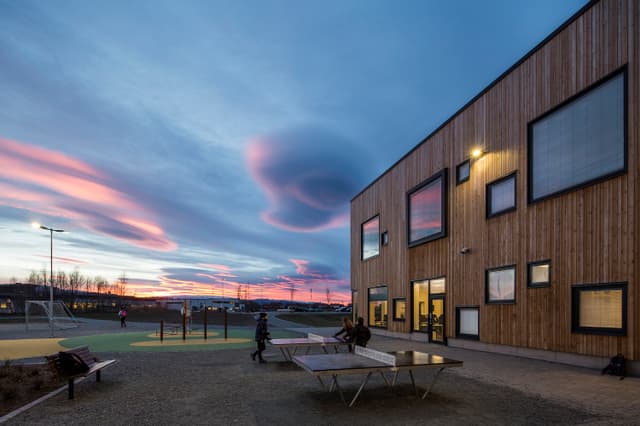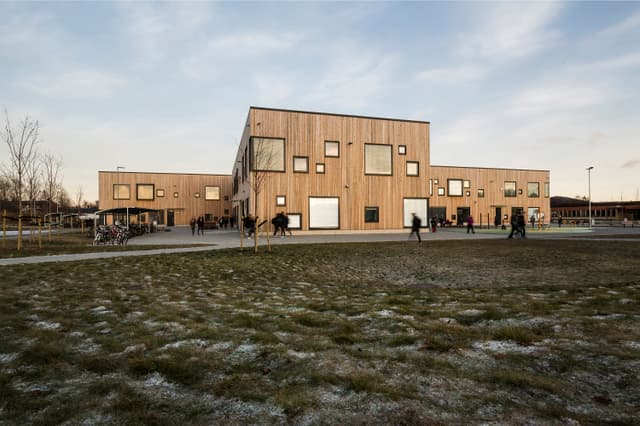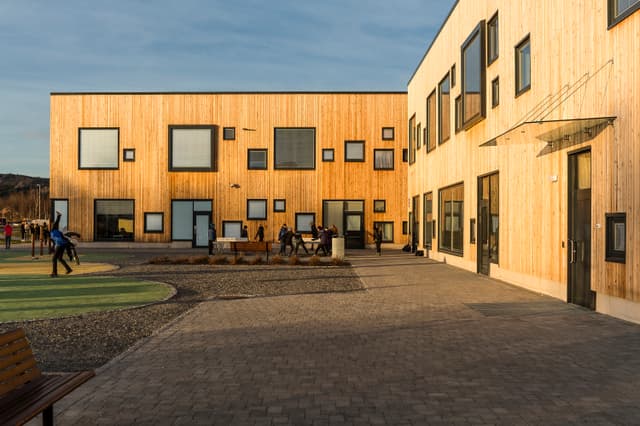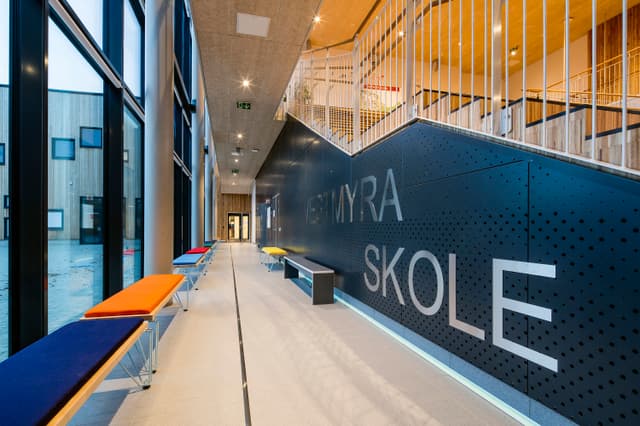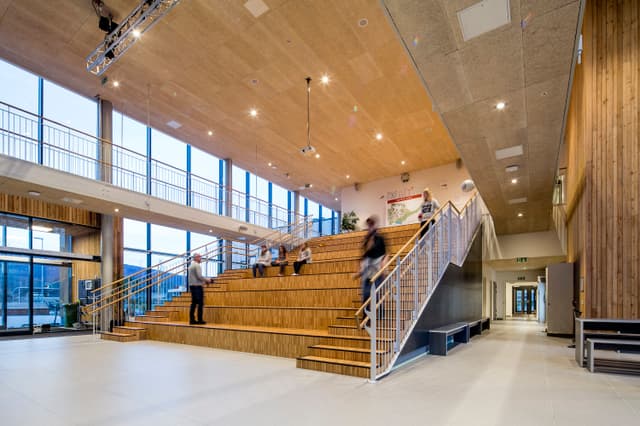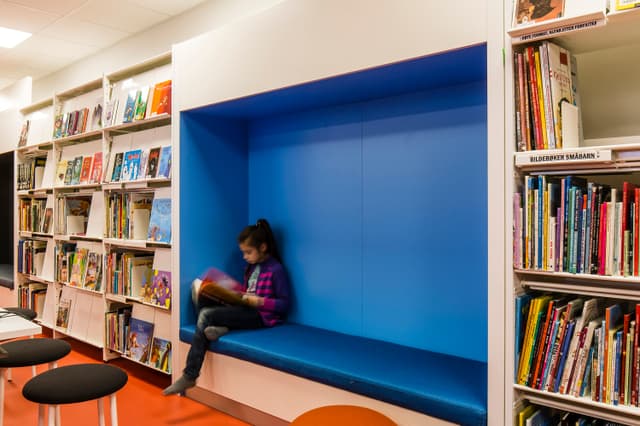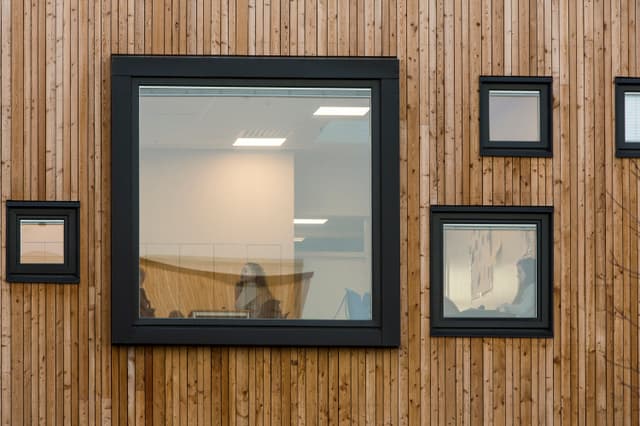 New and existing go hand-in-hand
Last, but certainly not least, the new middle school connects to the existing elementary school. New and existing thereby go hand-in-hand, with the new middle school situated in natural extension of the elementary school. This architectural feature creates a socially cohesive school built on a pragmatic concept with good physical links between the new and existing; the middle school and elementary school.