Østfold Kalnes Hospital
Østfold Kalnes Hospital
Location
Sarpsborg, Norway
Competition
Winning proposal in prequalification project competition 2002
Architects
AART
Arkitema Architects
Arkitema/ELN Architects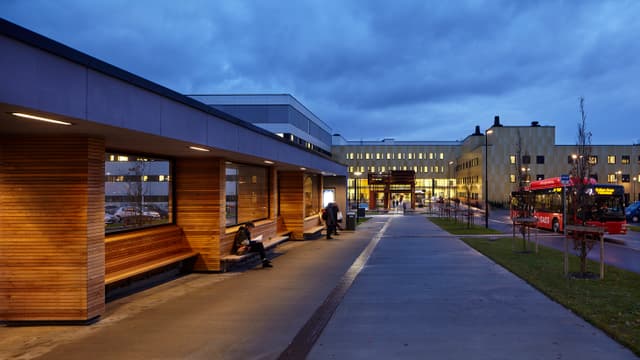 Østfold Kalnes Hospital connects four existing hospitals and the psychiatry in one super hospital that will cover the southeastern part of Norway. The hospital is designed to offer optimal logistics and flexibility, as well as creating close contact to the surrounding landscape which life-affirming impact supports the patients' healing process.
The disposition of the hospital takes its starting point in its unique location and the typographic character of the area. The hospital is thus a direct combination of architecture and landscape. The hospital uses the natural terracing structure to the west to optimise the different functions by connecting them in a logistical and spacious way.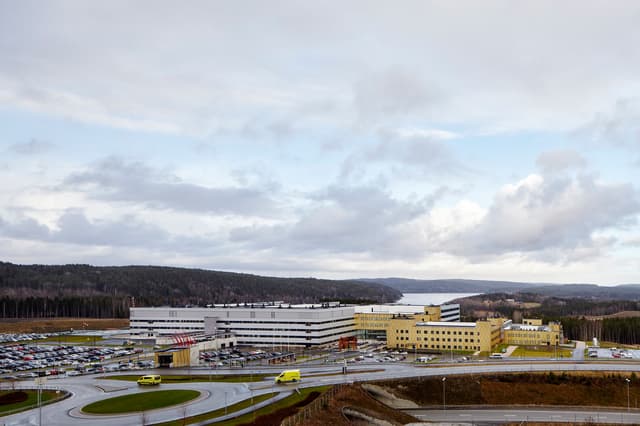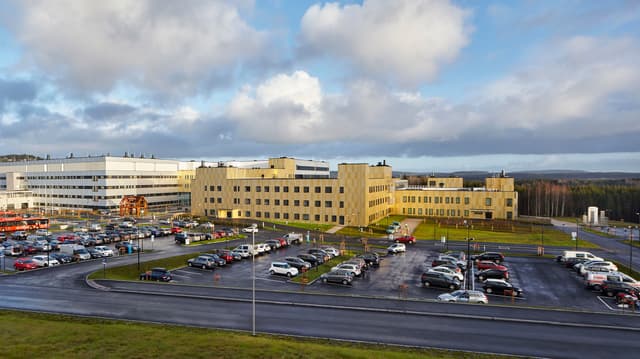 The landscape and the building structure are created to stand out on its own while strengthening each other's qualities. The hospital is designed to only withhold single rooms and the majority of these are orientated towards the landscape. The bed and treatment areas are characterised by openness which create the optimal space for communication across specialities.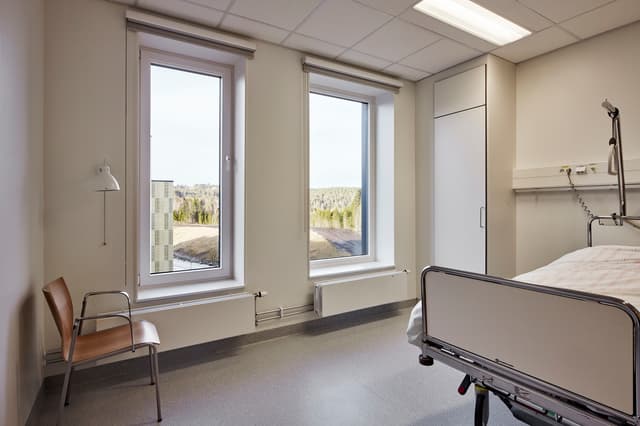 Simultaneously, the hospital's integration of the psychiatric functionalities into the existing hospital structure has succeeded. Meaning that the mentally ill can be treated on the same terms as the somatic patiens. An architectural combination of psychiatric and somatic functions that meets more fundamental needs, because many people with mental illness often suffer from a somatic illness as well.