The Deaconess Foundation
Embraces a range of healthcare offerings
Location
Frederiksberg, Denmark
Developer
Deaconess Foundation
Competition
Winning proposal in competition in 2014
Architect
AART (Head-consultant)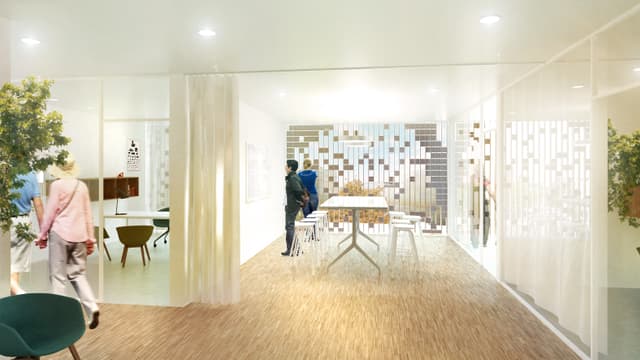 Inspired by the Danish Deaconess Foundation's Christian culteral heritage, the Tree of Life is used as a metaphor for the new health clinic. With the tree and its crown as the metafor, the health clinic stands as a warm and friendly house that embraces the patients with many different needs, but with the meeting under one roof, one tree crown in common.

Opens the house
Surrounded by the Deaconess Foundation's historical tile buildings, the health clinic is loacted on Peter Bangs Vej in the Copenhagen district of Frederiksberg. The health clinic is shaped as an angle where balconies open up the house to the new courtyard. The existing tiled facades makes up the two other walls in the glass covered courtyard that filtrates daylight and pulls it deep into the building. By pulling the atrium courtyard all the way out to the existing brick buildings, the weight of the existing building complex is exposed as interior walls in a compositional harmony with the porosity of the courtyard space.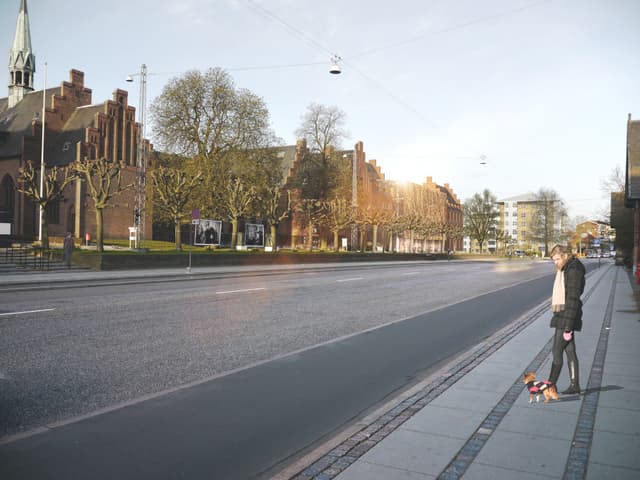 Turns into a meeting place for the entire district
The health clinic will thus be built together with the existing building around the new courtyard, which will be the Deaconess Foundation's new meeting place with a canteen, café, meeting rooms and space exhibitions and larger events. The health professional specialties are distributed around the courtyard and consist of private doctors, psychologists and other health specialists, exercise facilities, a so-called Living Lap for testing welfare technology and much more.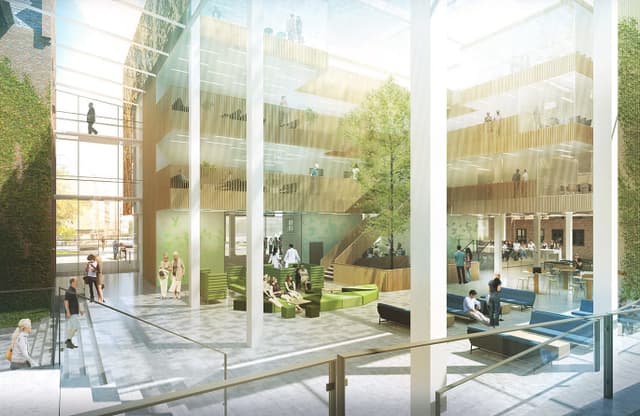 Comes into character in the evening
The health clinic is made visible to the outside towards Peter Bangs Vej with the upper floors surrounded by a light screen with a pixelated motif that gives associations to the wood, and whose choce of material harmonizes beautifully with the existing buildings. The pixelated facade motif reflects the project's metaphorical starting point about the Tree of Life. A metaphor that enters especially into the character in the evening when the house's inner light penetrates through the facade's openings and illuminates the area around Peter Bangs Vej.