Psychiatric Care Cluster
Setting the groundwork for psychiatric care of the future
Location
Gødstrup, Denmark
Developer
Central Denmark Region
Aquisition
Winning proposal in project competition in 2015
Architect
AART
Nordic
SMAK
Landscape architect
Vega Landskab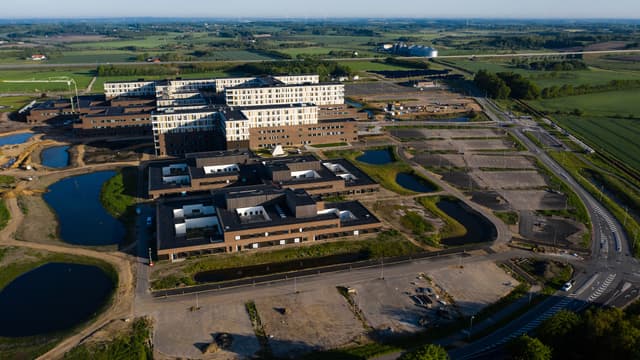 As an integrated part of the new hospital in Gødstrup, the Psychiatric Care Cluster consolidates psychiatric care in Central and Western Jutland, creating opportunities for coherent patient treatment courses that entail both psychiatric and somatic care. Its recreational and life-affirming environment also challenges the dark corridors of traditional psychology and sets the groundwork for psychiatric care of the future.
Creating a single place of treatment
The Psychiatric Care Cluster supports the idea of a single hospital where experts from different clinical disciplines work closely together in an integrated place of treatment; one which results in efficient flows between psychiatric and somatic care and is framed by a rational building structure with a high degree of flexibility and elasticity in terms of the clinical treatment environment.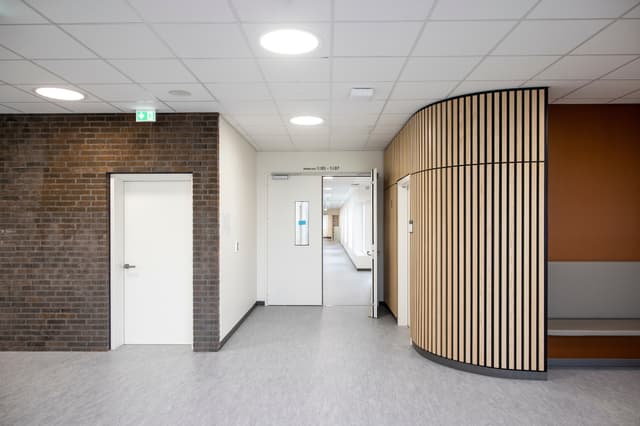 Based on a clear structure
The idea of a single consolidated hospital is also reflected in the architecture, the design of which is based on the clear, orthogonal building structure of a somatic hospital. However, the appearance has been scaled back in the new hospital, with an architectural concept carefully adapted to the nature of psychiatric work, creating room for 14 courtyards and based on the characteristics of the area's striking landscape.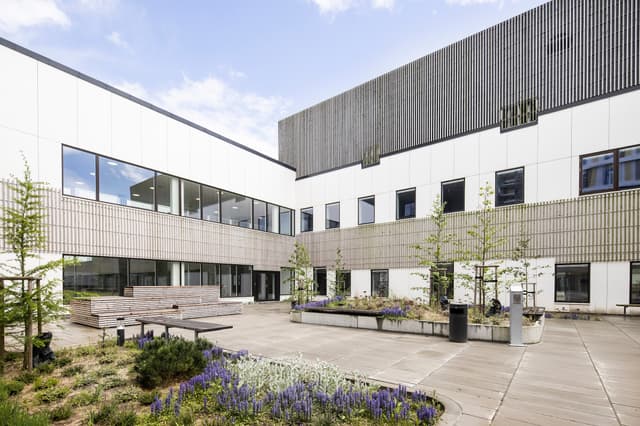 A beautiful complement to its surroundings
The Psychiatric Care Cluster creates space for a safe treatment environment in which the psychiatric clinical specialist disciplines' special needs and circumstances are accommodated as a whole and in detail. Closeness and openness are the keywords in the design of the cluster with its bright interiors and beautiful interplay with its green surroundings, distinguishing it from traditional psychiatric treatment facilities often marked by dark, labyrinthine corridors.