Køge Kyst
Honours the life of the harbour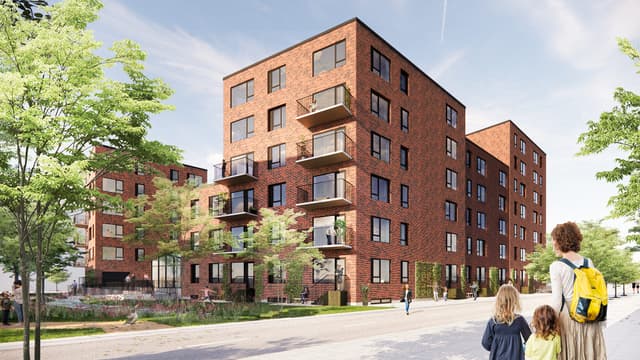 Our vision has been ambitious right from the beginning: to create a house that plays together with its enviroment, while standing out from the crowd at the same time. Located on Søndre Havn (South Harbour) between beach, nature, and harbour with a view of both modern houses and the old medival town, the location accommodates unique opportunities to create a house that honors the harbour and history.
Common ground
The ambition will be fulfilled with help from a thinkthank with experts in urban living and housing - including our own anthropologists - who have been giving input to the design of the house, especially with a focus on quality, sustainability, and community. This has given some unique insights that gives the project a common ground to build upon - which is reflected in the house itself. For example, the wish to retrieve the harbour's character is reflected in its warehouse-inspired architecture.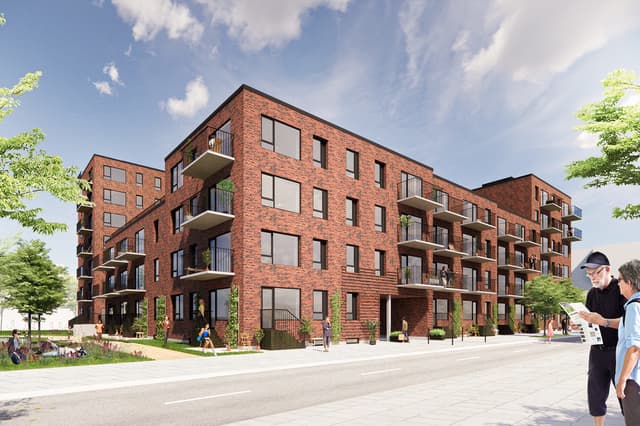 Sustainability certified architecture
The house is designed to meet the demands of DGNB Gold.
A sense of community
The house is created so that it appears beautiful and simple with around 85 flats ranging from 50 to 130 sqm. This will create a sense of community within the building while also giving space for private life. This is reflected in the many common facilities, such as a large common roof top terrace, while the yard is organised with an orangeri and a variety of meeting areas. For example, the swallow passages have been deliberately made large enough so that they can also be used as living areas.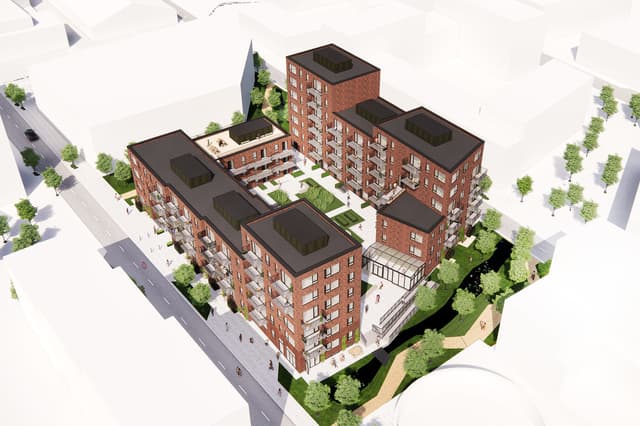 Do you want to know more?