Club House for AGF
Club House for AGF
Developer
AGF
Aarhus Elite
Assignment
Private assignment in 2016
Entrepreneur
Raundahl & Moesby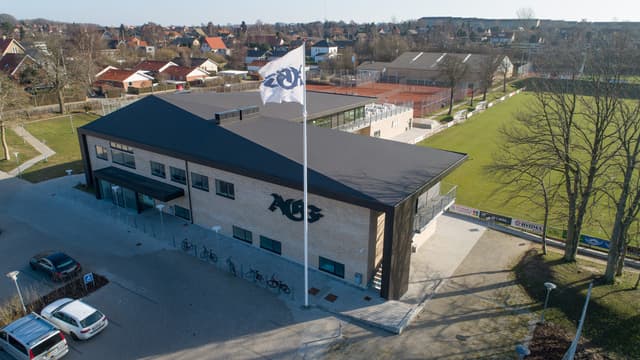 The new clubhouse strengthens AGF's foundation for future success. With modern facilities, it creates new opportunities for recovery and strength training, while at the same time opening up to the training facility and directing attention to what it's all about: football and the community.
Leads directly to the training grounds
The clubhouse is furnished with changing facilities on the ground floor that lead directly to the training courts. At one end, the club's super league squad has its own framework, and if you move down through the house, you pass changing facilities for the various youth squads. Facilities such as an ice bath, swimming training and the Players' Lounge optimize the time between training sessions and help players take care of their individual needs.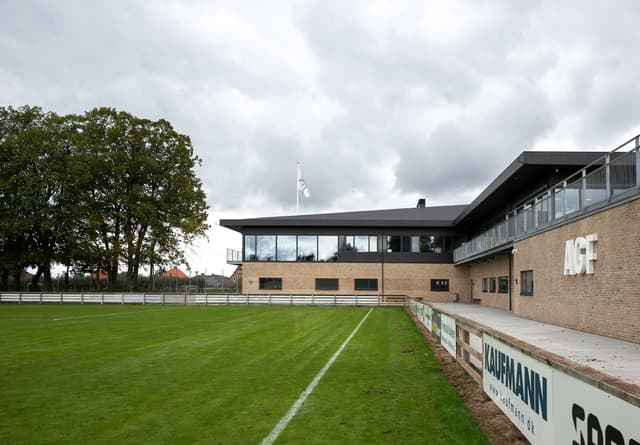 Embraces the community
The first floor is furnished with fitness, kitchen, meeting room, café and a terrace overlooking the gym. With its location, the clubhouse embraces the facility and the community and ensures that all activity is directed towards the training grounds, so that injured players can follow the training, while youth players find a constant source of motivation, and the fans from the first floor can get really close to their heroes .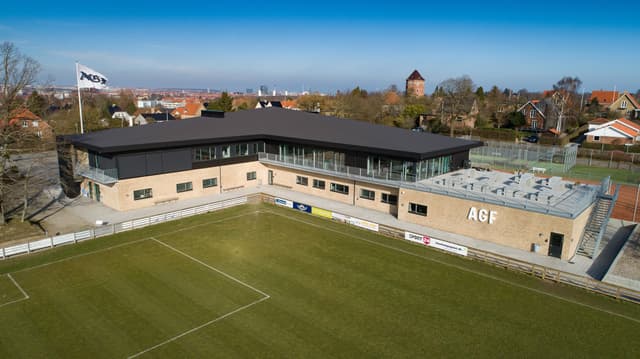 The surroundings that we are standing in today are even better than expected.
Lars Fournais /Chairman of AGF