Fredensborgveien 24
Architecture designed for real life
Developer
Fredensborg Bolig
Acquisition
Winning proposal in parallel assignment in 2017
Architect
AART
Viktor Johansen
Landscape architect
Bar Bakke Landskapsarkitekter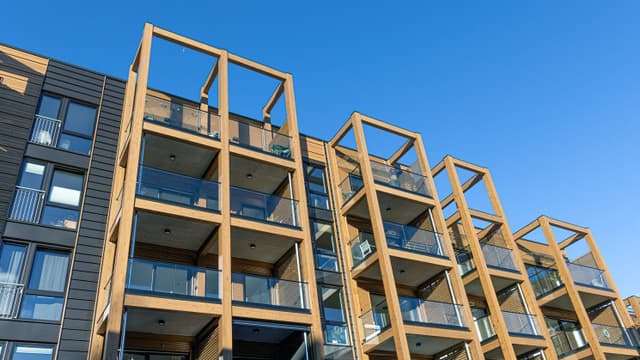 A new residential complex in central Oslo, offering the opportunity for new approaches to design attractive flats with private spaces - inside and outside - in a dense and complex urban context.

Connected inside and outside
The project consists of 48 flats divided between two buildings of respectively four and six storeys. Both buildings are designed so that all of the flats have good daylight conditions and private balconies that create a close connection between inside and outside. A connection to its surroundings, which is especially expressed by the upper flats with roof top terraces.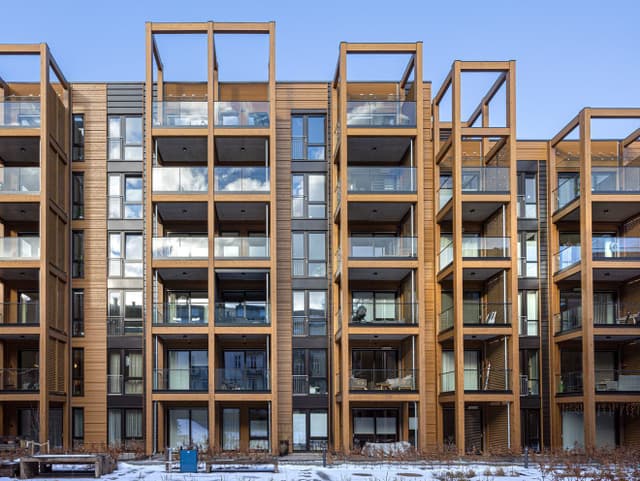 Aligning with the context
With its central location in Oslo, the project is well aligned the dense and complex urban context. Therefore, both buildings have a private site facing southwest to the inner courtyard. An intimate recreative environment that is underpinned by the facades covered in non-inflammable wood. Towards the street and the public urban space, the facades are covered with bricks with window frames and detailes in bronze.