Føtexhus
Standing out as an attractive part of the city
Acquisition
Private assignment in 2018
Contractor
Raundahl & Moesby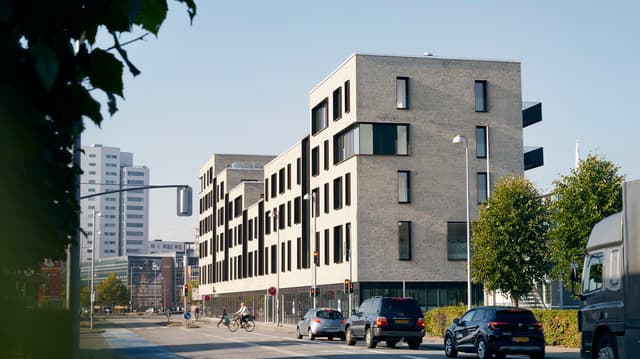 Føtexhus breathes new life into a prominent but neglected area by Vejle Harbour. The area, which is today characterised by dilapidated buildings, will see the construction of a six-storey building containing a mix of dwellings and shops, reinvigorating the area and turning it into an attractive part of the city.
The vision behind Føtexhus is as simple as it is ambitious: To revitalise one of the city's most striking properties. Owing to its location in the transitional area between the city centre and harbour, the area holds unique opportunities to create a building that speaks to people and gives something back to the city. Those opportunities are what have shaped Føtexhus, which is designed for cultivating the life and sense of community in the city with its mix of dwellings and shops.
The project is based on a single main concept where structural, composite elements come together to create a flexible "housing and shop typology". At the street level, the shops will face out towards the city to create life in and around the building. This not only results in good growth opportunities for the shops but also the city more generally as people flow through the area, owing not least to the Market Square (Markedspladsen), which will cut across the building from Føtex' parking area through to the inner courtyard and further down to the Harbour Park. On the upper floors, the dwellings provide space for private life. Rising above the noise and eyes of passers-by, young people and the elderly as well as singles and families have the opportunity of living in bright dwellings with common roof gardens facing out to the water and forest.
Architecturally, Føtexhus is adapted to the surrounding city's character and qualities, from the small homes to the larger residential blocks. The end result is a terraced structure culminating in a six-storey corner building at the intersection of Windfeld-Hansens Gade and Holmen. The structure not only adapts to its surrounding context but also creates optimal natural lighting and views for the residences. The building's facades also feature nuances with small protrusions and integrated French balconies. Collectively, these features give the building a varying composition in terms of form, scale and materials, thereby breathing life and dynamism into the cityscape.
Havnen møder midtbyen
Visionen med Føtexhus er lige så enkel, som den er ambitiøs: at revitalisere en af byens mest markante grunde. For beliggende i overgangen mellem midtbyen og havnen rummer grunden unikke muligheder for at skabe et hus, der gør noget ved mennesker og giver noget til byen. Netop disse muligheder har formet Føtexhus, der med sin blanding af bolig og butikker er skabt til at udvikle byens liv og fællesskaber.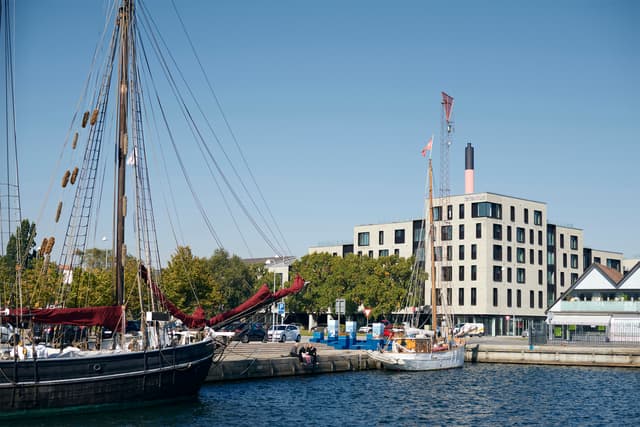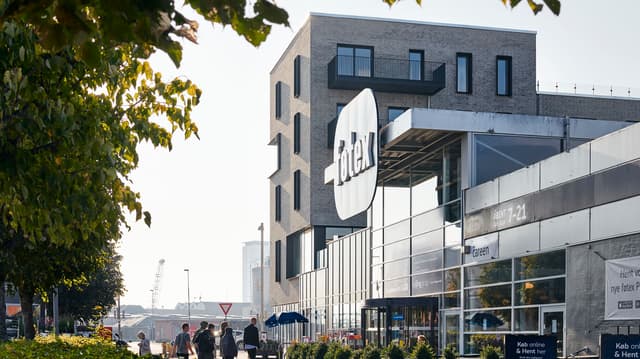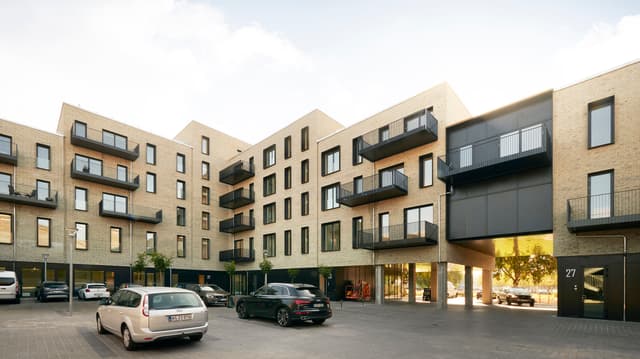 Øverst boliger, nederst butikker
Projektet bygger på et enkelt hovedgreb, hvor bygningsmæssige, sammensatte elementer skaber en fleksibel 'bolig og butik typologi'. På gadeniveau vil butikkerne henvende sig mod byen, så der opstår liv i og omkring huset – blandt andet i kraft af en offentlig passage, der går tværs gennem huset fra Føtex' parkeringsplads til parken mod havnen. Ovenpå butikkerne giver boligerne rum for det private liv. Hævet over støj og indkig fra byen vil unge og ældre, singler og familier, have mulighed for at leve livet i lyse boliger og taghaver med udsigt til vand og skov.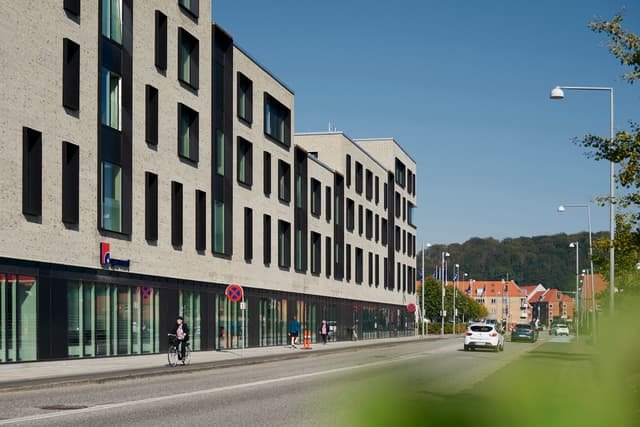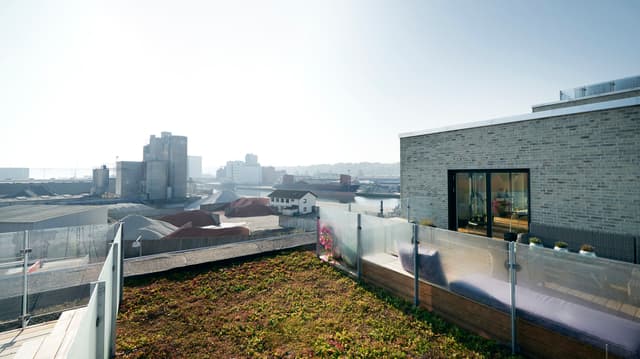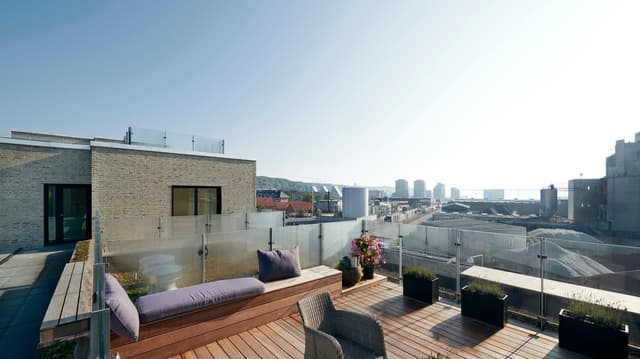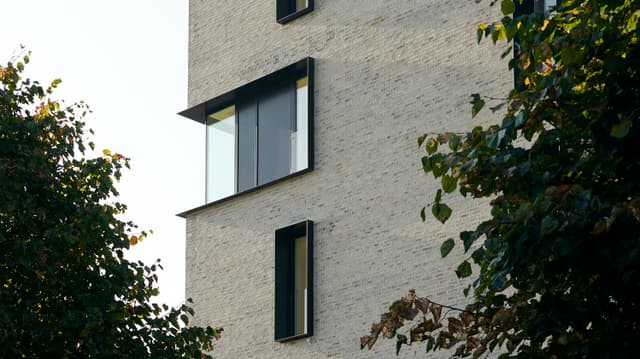 Arkitektonisk er Føtexhus tilpasset den omgivende bys karakter og kvaliteter – fra de mindre byhuse til den større karréstruktur. Resultatet er en terrasserende bygningsstruktur, der kulminerer i en seks-etagers hjørnebygning. Bygningsstrukturen tilpasser sig ikke alene konteksten. Den skaber også optimale dagslys- og udsigtsforhold fra boligerne. Læg dertil, en nuanceret bearbejdning af husets facader med mindre fremspring og integrerede, franske altaner. Det hele med sigte på at give huset en varierende komposition i form, skala og materialer, så det føjer liv og dynamik til bybilledet.