Fjordbrynet
Close to the forest and fjord
Location
Kolding, Denmark
Developer
PFA Real Estate
Acquisition
Private assignment in 2019
Status
Stage 1 completed in 2021
Contractor
Adsbøll Entreprise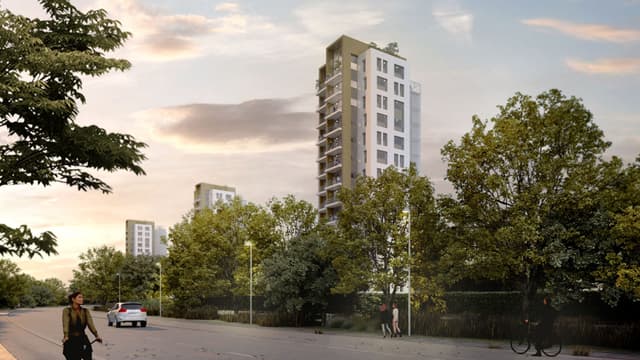 Being close to the forest and fjord encapsulates the essence of Fjordbrynet, where four residential tower blocks with a total of 208 dwellings soar above Kolding Fjord, blending in seamlessly with the protected forest and recreational green spaces.
With its attractive placement between the forest and fjord, Fjordbrynet has been designed to fit in harmoniously with its surroundings. The view out to the fjord and forest have been central to the design of the slender tower blocks with a view to minimising their footprint on the ground and maximising the residents' opportunities to make use of the scenic surroundings. The interaction between the buildings and their surroundings is executed through the large, furnished glass entrance for instance, which in addition to serving as the entryway for the residents will also function as a common area with a view of the forest.
This interaction with the surroundings not only takes place at ground level, but also higher up, as all the dwellings - and most of those with balconies - will have a view of the green treetops, the blue fjord and/or downtown Kolding. There are also plans to establish a green rooftop terrace on each of the four tower blocks. The rooftop terraces - covered in glass panels - will be open to all residents, creating an area for communal activities high above the city from early spring to late autumn.
Fjordbrynet will contain rental homes on the lower floors and owner-occupied dwellings on the upper floors, with sizes ranging from 80 to 180 sqm, creating a variation of dwellings that will create an inclusive residential area with a wide variety of residents, from singles and senior citizens to big and small families.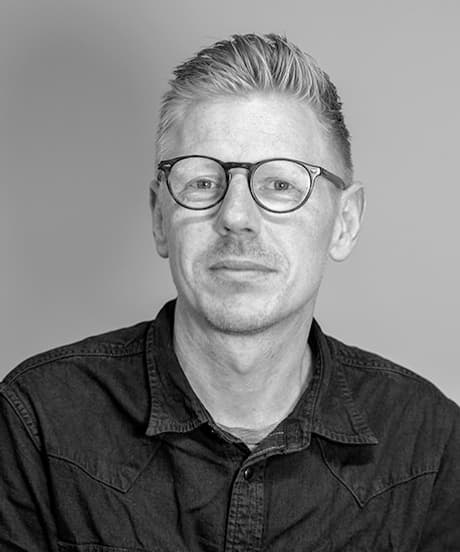 Martin Gertsen
Associated Partner / Team Leader / Constructing Architect
Aarhus
mge@aart.dk
+45 41 96 35 11