Ullerødgaard
Shared spaces and co-living
Location
Kokkedal, Danmark
Developer
Cordsen Ejendomme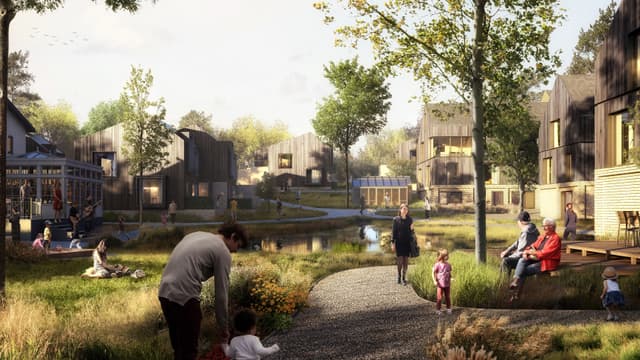 Shared spaces and co-living
Working with the client Cordsen Ejendomme, our vision for Ullerødgaard in Kokkeldal is to rethink an existing park and property to give space to alternative forms of housing in a community-based green area. This is a place where senior citizens can live with families in housing clusters that form small communities. They can meet, greet and share their lives while still having their own private homes.
Housing with the village as an inspiration
In our vision, residential clusters with different types of housing are scattered around the park. This creates intimate outdoor spaces with green qualities that can be used to build smaller communities as a contrast to the large community in the rest of the park.
The housing clusters form a modern village, as it reinterprets the familiar pitched rooves and integrates with the green surroundings via large windows. In addition to the new housing, the existing Ullerødgaard will be transformed into common function rooms for private as well as public events. The north and west facing parts of the property will be converted into smaller homes.