Borgarting Court of Appeal
Combining safety and dignity in an architectural concept
Architect
AART
DARK Arkitekter
Interior architect
Zinc interiørarkitekter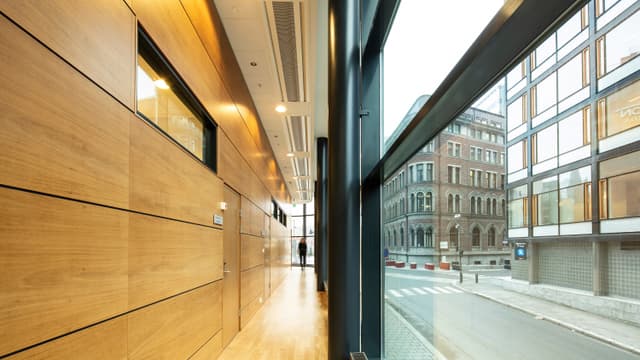 Courtrooms and administration
The Borgarting Court of Appeal is located on Keyser Gate 13 in central Oslo and holds courtrooms as well as administrative offices for the court. The design of the courthouse has entailed working in a nuanced fashion to create a transparent yet partitioned legal environment with a view to bringing safety and dignity together. A glass facade covers the building, while the courtroom is discretely drawn back and partitioned by tanned woodwork.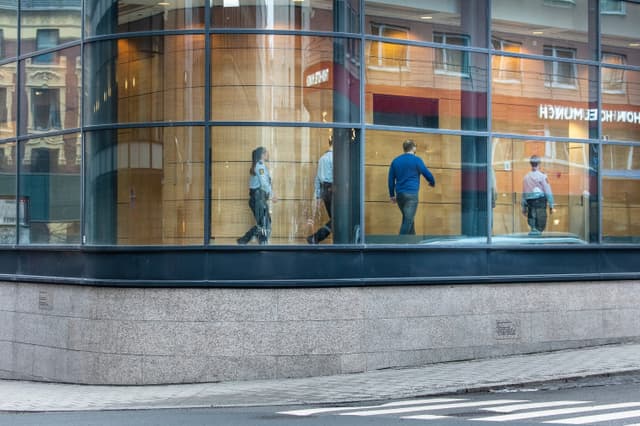 A historical urban environment
With a view to creating a beautiful interaction with the historical urban environment, the courthouse's glass facade arches in one corner to correspond to the heavy granite facade of the opposite building, Statens Pensionskasse from 1900. Together, the two buildings depict architecture's development and forms of expression, and the courthouse shows through its design how the past and present can come together in a dynamic interaction.