Åstråket
A culture-historical homage
Location
Eskilstuna, Sweden
Landscape
Kungsladan Landskapsarkitektur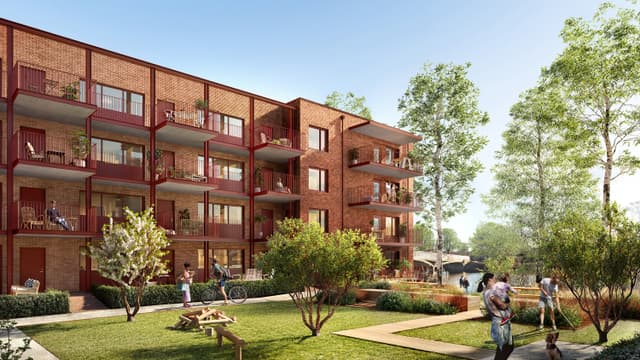 The vision behind Åstråket is to create a modern residential development, that, with its architectural expression, pays an homage to the industrial history of the district. Situated in Eskilstuna's old industrial district, Munktellstaden, with the idyllic Eskilstuna River right in the backyard and in short walking distance to museums, stores, school, and sport, the location holds unique opportunities for an everyday life with space for both nature and culture.
Respects the industrial heritage
Åstråket is developed as a part of the transformation of Munktellstaden from a previous industrial district to a mixed-use district complete with culture, sport, and school. An industry-historical heritage that is respected and preserved through Åstråket's architectural expression, as reflected in the red tiles, steal details, and metal plates. With the Eskilstuna River and vigorous tracks right in the backyard, two balconies per flat, and a common courtyard, provides plenty of space to enjoy nature at close hand – in short walking distance from recreational opportunities.
Optimal view and light conditions
Åstråket is comprised of two four floor-buildings, with a total 36 flats with two to four rooms each. The result is a small and more inviting scale, tailored to suit the surrounding traditional workshops and landscape. A landscape that seeps into the flats through the great windows on both sides of the building – creating optimal daylight conditions throughout the day and views of both the green courtyard and the roaring river.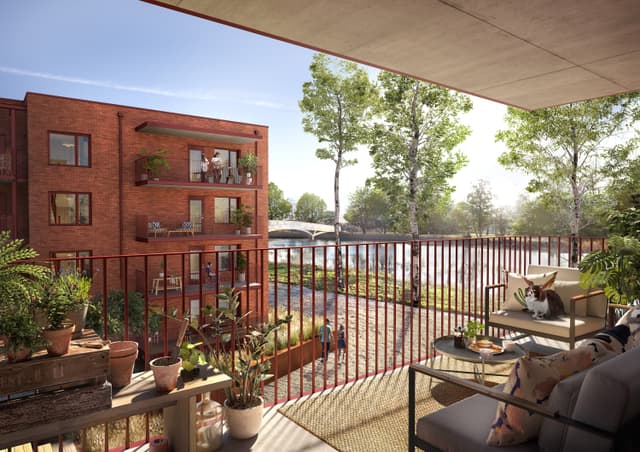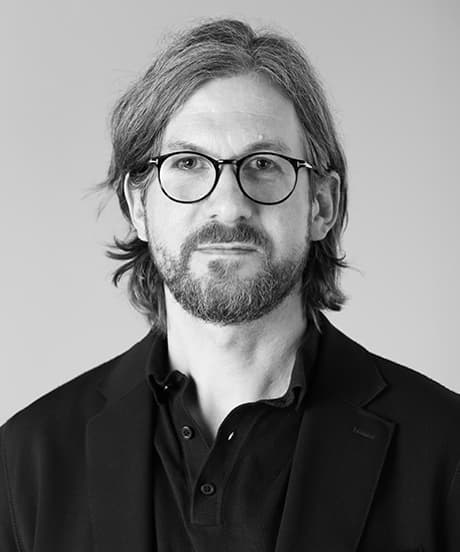 Markus Grieser
VD / Partner / Dipl. Ing. / Arkitekt SAR / MSA
Stockholm
magr@aart.se
+46 700 85 64 01