Aker Hospital
A hospital shaped by the view
Competition
Winning proposal in competition in 2018
Landscape architect
Bjørbekk & Lindheim
Engineer
Cowi / Norconsult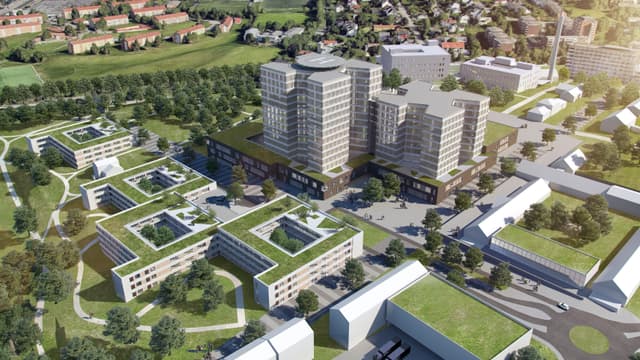 With the concept proposal, Aker Hospital rises above the Norwegian capital - all with a focus on creating a bright and healing environment where the view opens up towards the city, the green roofs and the recreational outdoor spaces for patients as well as staff. At the same time, the hospital is designed so that it can be easily and efficiently adapted to any changes in the further planning.
As a counterpoint to the high-rise buildings, which rise vertically, the base spreads horizontally on the ground. With its scaled-down heights, green roofs and facades clad in wood, brick and glass, it adds a muted, visual expression to the hospital. Here in the base, the arrival square is optimally located at the crossroads between the hospital's two structuring axes, and the square functions in this way as a unifying element that ensures a smooth transition between the view and the other buildings.
South of the arrival square are the buildings with rooms for mental health care and substance abuse treatment. The buildings each frame their own recreational courtyard environment, and with the green roofs, they are visually scaled down from the view on the upper floors of the main building. Together with the facades in wood, brick and glass, the green roofs and courtyards create a warm and friendly atmosphere, so that the hospital meets the patients at eye level and with respect for their often vulnerabe life situations.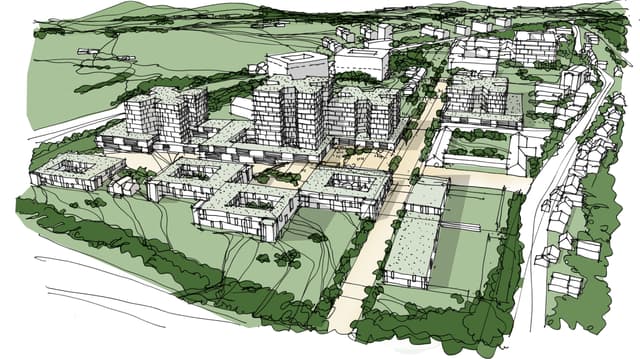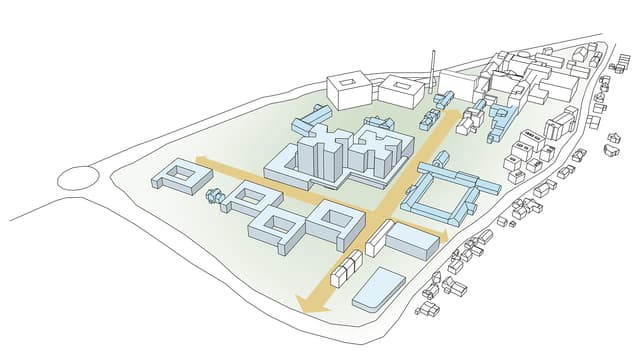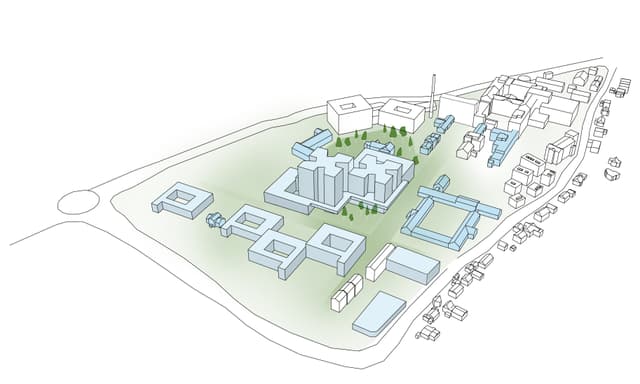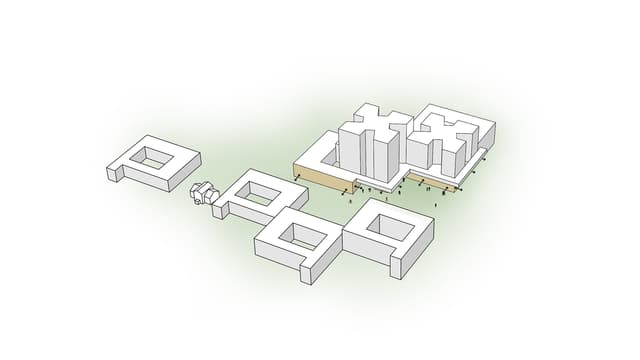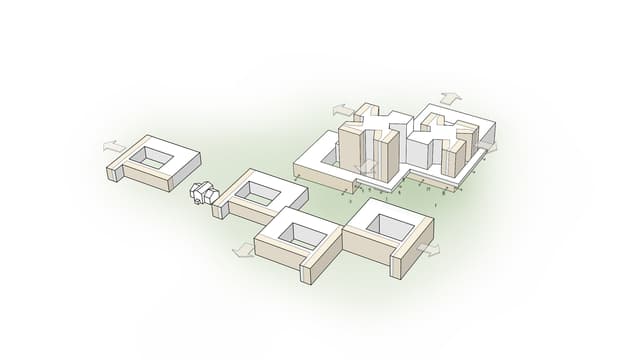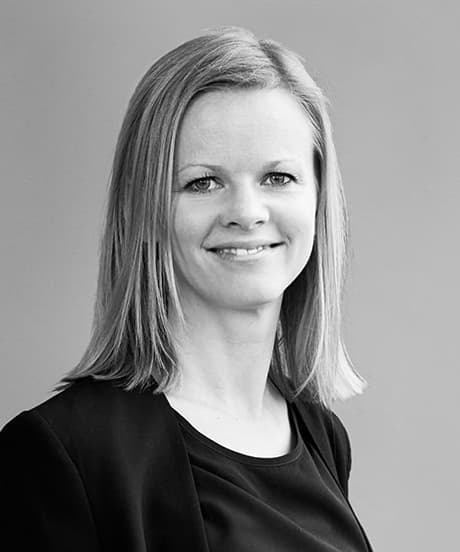 Nanna Flintholm
Group Partner / Head of AART+ / Architect MAA
Copenhagen
nfl@aart.dk
+45 41 96 35 42