12.11.2019
Selected to design multipurpose hall for homeless men
We have won Realdania's parallel assignment to extend Møltrup Optagelseshjem in western Denmark with a new multipurpose hall. The vision behind the extension is to create new opportunities for homeless men and to give them the courage and resources to return to society.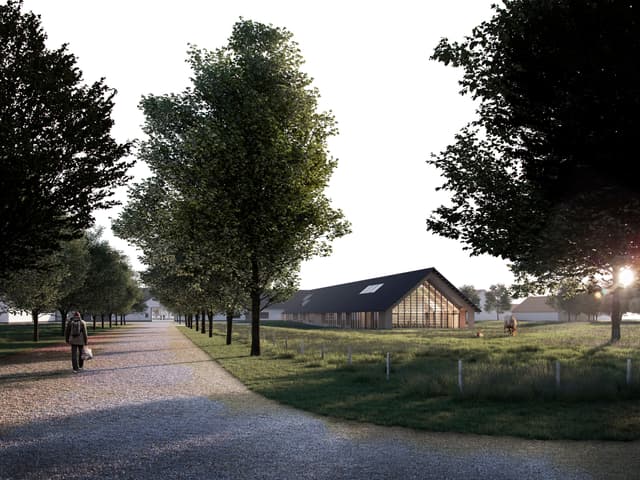 Møltrup Optagelseshjem is a manor from the 18th century. But it is no ordinary manor. Today, it is home to homeless men of all ages who want to put alcohol and drugs behind them – and helping to run the manor is a natural part of everyday life for them.
To empower the manor's community, we have designed the new multipurpose hall as an inclusive concept. The aim is to create a so-called living space for movement, with new opportunities for leisure activities for those residents who are still too socially vulnerable to enter the outside community.
Structurally, the idea is to extend the manor with a new wing, which will look like a natural extension of the existing classical building, so that the multipurpose hall weaves itself into the manor's long history and its purpose today as a home for homeless men.
"While having a deep respect for the history of the place, we want to signal that something special is happening here. At a distance, the multipurpose hall will, therefore, appear as a natural part of the existing classical building, while up close it will emerge as a versatile and transparent space in close contact with its surroundings," stated Mikkel Seier Christoffersen, head of transformation at AART.