21.11.2019
Expanding our partner group
Mads Nygaard and Nanna Flintholm have been appointed as new partners at AART. With our expanded partner group, we create a solid foundation for our continued focus on establishing ourselves as one of the leading architectural advisors in Scandinavia.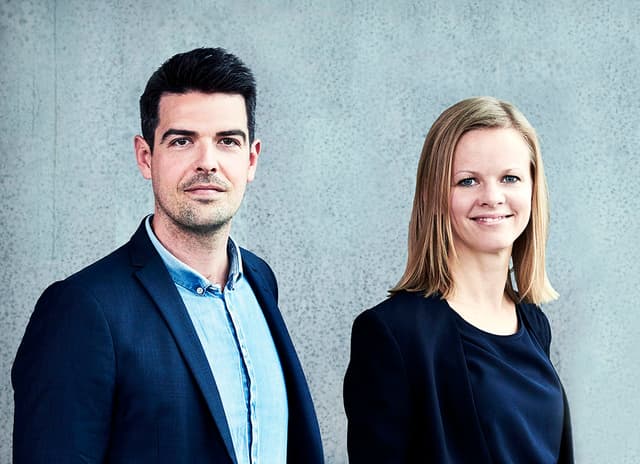 "In recent years we have experienced an amazing development, with continued collaboration with ambitious builders throughout the Scandinavian countries. It is therefore a natural step in our growth and professional foundation to appoint Mads and Nanna as partners," says Torben Skovbjerg Larsen, founding partner and CEO of AART.
"Both are skilled and dedicated architects with deep roots in our AART DNA, and in their fields, each has played a vital part in the development of our consultancy and its most significant projects. In our partner group, we thus look forward to an even closer collaboration with both," he adds.
As partners, Mads Nygaard and Nanna Flintholm will work across our offices in Aarhus, Copenhagen and Oslo. Together with the partner group, they will head the development of our professional foundation and lift it into projects throughout Scandinavia, where we are currently contributing to the development of more than one million square meters across scale and sector.