24.10.2019
Seleced to design multi-functional commercial buildings in Oslo
We have developed a plan for a set of open and multi-functional commercial buildings for one of Norway's leading automotive import and retail dealers, Bertel O. Steen AS. The project compromises around 25,000 - 30,000 m2 of office space for lease and will spearhead the transformation of the Bryn district.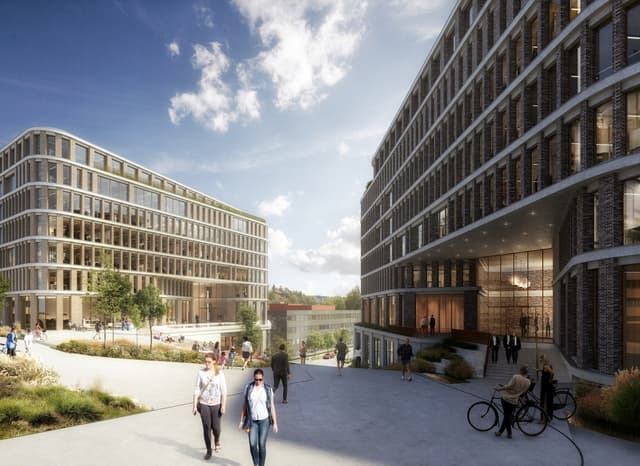 The new commercial buildings will house Bertel O. Steen's new dealership facility containing the mobility solutions of the future. Together with Bertel O. Steen Eiendom, we are planning a variety of office functions and outward-facing business facilities on the ground floor. At the same time, the project takes advantage of the building site's topography to create a close interaction with the future city district of Bryn. The construction project will result in three brick buildings linked together by a diagonal axis with a vibrant city square, well prepared for the future urban structure of Bryn.
"Our aim is to erect a modern car facility, adapted to the municipality's expectations for urban development of the building site and Bryn as a district, in addition to creating lots of office space and flexible, leasable areas on the ground floor. All buildings will be carefully adapted to the site's topography and designed in such a way that we will spearhead the transformation of Bryn," says Øivind Solbakken, Managing Director of Bertel O. Steen Eiendom.