Norway / 27.04.2020
AART participates in the competition for mixed-use district in Ski
Bane Nor Eiendom is ready to make a billion-kroner investment to transform the area around Ski Station into a mixed-use district. Together with SLA, we are one of three architectural teams invited to participate in the competition.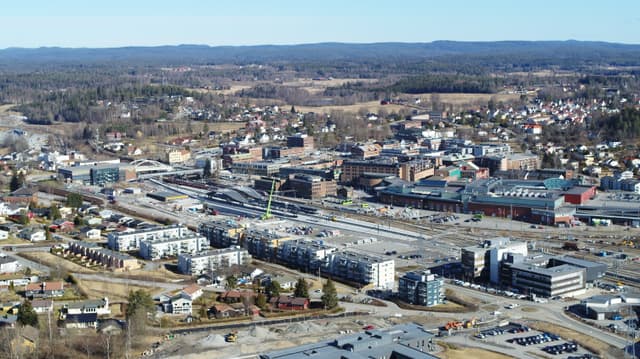 Today, commuter parking takes up most of the space around Ski Station, but Bane Nor Eiendom has ambitions to develop the area into a mixed-use district, including residential and commercial functions in tight symbiosis with the existing public transport hub. The ambition is to develop up to 140,000 square metres equivalent to an investment of around five billion Norwegian kroner (429 million euro).
"Our goal is for more people to use public transport, to cycle or to walk in their daily lives, and that is something we can facilitate by developing home and office space by the Follo Line's (ed. Follo is the name of a planned new double railway line between Oslo and Ski) largest interchange," explains Rune Breivik, Project Manager at Bane Nor Eiendom, in an article in the local newspaper.
Much of the area is currently used for commuter parking by rail travellers. In order to promote public transport, Bane Nor Eiendom wishes to retain parking for the area's many commuters, and this will therefore be incorporated into the development of the new district. As one of the three invited architectural teams, we have until the summer to develop our proposal for the district, after which all three proposals will be published so that local citizens can comment before the winning proposal is selected.