Denmark / 12.05.2020
AART prequalified for new hospital pharmacy and hospital laundry
In the form of a team with Jorton at the lead, we have been prequalified alongside MOE and Kullegaard to bid on the turnkey contract for the new hospital pharmacy and hospital laundry at Aarhus University Hospital in Skejby.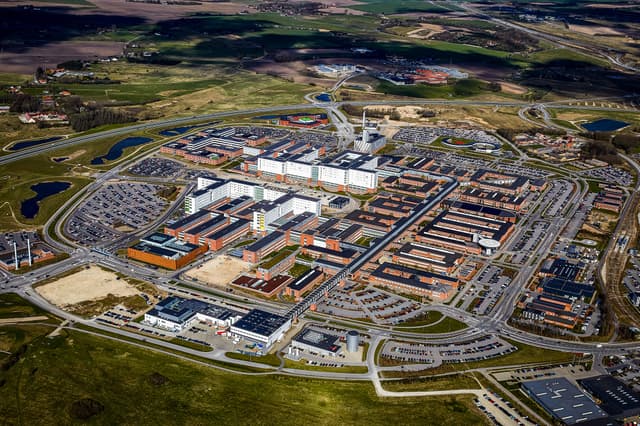 The assignment covers the design, planning and construction of the hospital pharmacy and hospital laundry, which will consist of two buildings measuring 7,000-7,500 and 8,000-8,500 square metres respectively. The developer is the Central Denmark Region, which has decided to build the pharmacy and the laundry in close proximity to Aarhus University Hospital as three quarters of all work undertaken by the pharmacy and laundry will be in service of the hospital. The remaining fourth will be for the Central Denmark Region's other hospitals.
As an independent unit under the Central Denmark Region, the hospital pharmacy will manage the supply of medicines for the entire region, including the procurement, production and distribution of medicines to the region's hospitals and other relevant units. The hospital laundry will be the biggest of its kind in Denmark and will undertake the internal laundering and distribution of hospital textiles in the Central Denmark Region.
Eight teams applied to submit a bid for this turnkey contract. Out of those eight teams, the Central Denmark Region has chosen to prequalify four teams which the region believes stand out through the way in which they convincingly met all of the selection criteria. We are among the four prequalified teams and look forward to submitting our initial bid on 23 June.